Last week I shared why a microadventure will make your life better. Lovely-ishly, some of you were prompted to give one a crack that day. Some of you, however, asked for some inspiration, to get you going… so I figured I should give you a few adventure starters…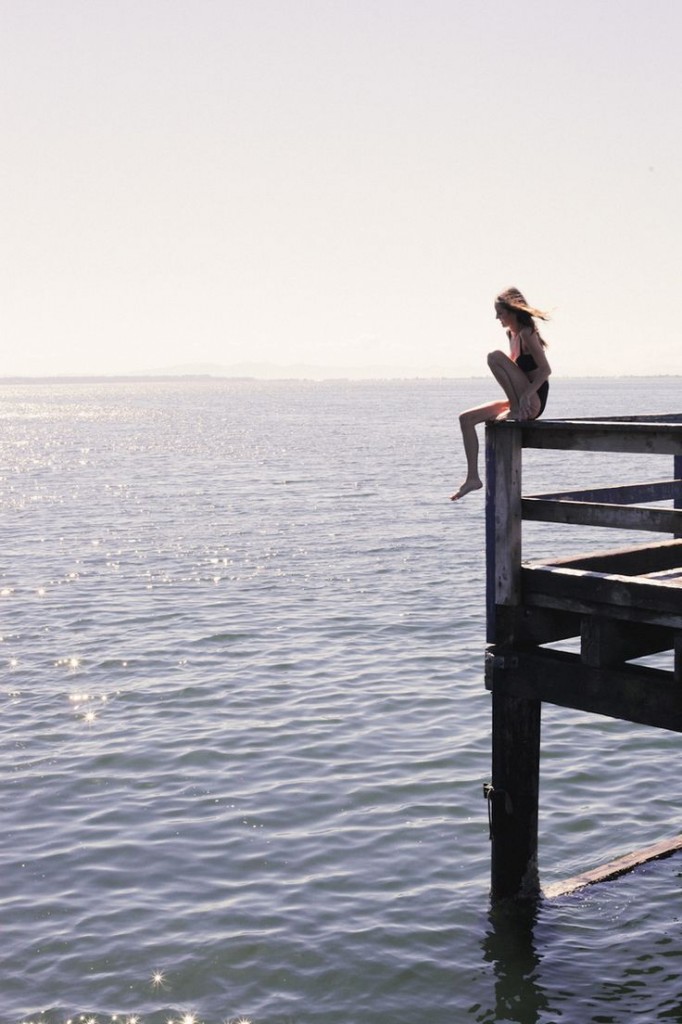 1. Do a train-hike-train on the outskirts of town. In Sydney I sometimes catch the train out to Mt Ku-Ring-Gai station, hike down to Berowra Waters and back up again to Cowan station, before catching the train home. In Melbourne I catch a train down to the Mornington Peninsula, and then hike the cliffs above Sorrento, finish up with a swim in the ocean before heading back to the city. It's an easy day trip.
Here's how I plan my hikes, if you're keen to know.
2. Take a foodie road trip to a regional area. I've done one from Canberra to Byron Bay and one from Melbourne to Daylesford. Mudgee really knows how to showcase their local food and wines, too.  Hobart is totally do-able from much of Australia, as a weekend jaunt. You can find my other foodie trips here.
3. Close your eyes, spin around and point at a map. It's what my Dad did with us as kids. We had a map of NSW; wherever my little brother or sister (it was always the youngest used for such fun) pointed, that's where we went camping for Summer. Back then I wasn't so thrilled to have wound up in Dubbo and Jindabyne. I probably would be now. If you use Google Maps you can zoom in or out to reflect the distance you're prepared to travel.
4. Hitchhike. I know, it comes with risks. Calculate them for yourself – I've written about it here.
5. Visit a foodie suburb. And ask a local where to eat. In Sydney, you might want to check out Noodlies.com. Thang Ngo shares the best Asian fare in the Cabramatta area.
6. Get a room of your own.  I know someone who does mini-weekends-away…on a week night, on her own, down the road.
7. Cross-country ski in and out from a lodge. I did this at Skoki Lodge, a rustic hut in the middle of Banff National Park in Alberta, Canada.
8. Hike village to village or hut to hut for a few days. Hiking between white villages in Spain has been a highlight of mine.
9. Pick up the tourist brochure from your town and do the sites like a tourist. In Sydney I like to hop on a ferry at Circular Quay and just… go where it goes. I do this often and always end up rewarded.

10. Visit a regional pub for the night. Around Sydney I've done Bamarang in the Southern Highlands. I also like the Mount Victoria pub – I catch a train up from Sydney for the night.
11. Stay somewhere only accessible by boat. I spent a weekend on the Hawkesbury River a while back; caught the train, then water taxi and back again straight in to work on the Monday morning.
12. Sleep on a beach.
13. Go on an ultra-lite adventure. The most liberating advice I can give you is this: carry as little as possible.
14. Take a bus or train to the end of the line. 
15. Go for a long swim in the ocean. I like Bondi and Byron Bay for ocean swims.
16. Walk a route you would normally drive. Your regular haunts look so different when you're on foot.
17. Take a flannerie. You can read about my wanders here.

18. Sleep out under the stars… in your backyard.
Have you tried a microadventure yet? What did you do?