It's a pretty exciting time at I Quit Sugar. We're expanding! We're on the hunt for a bunch of new people to join our incredible team. If you're keen to bust into the world of online health and wellness, one of these roles might be calling your name.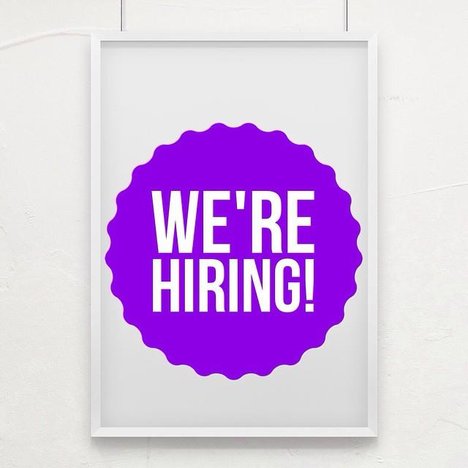 Have a read of what's on offer below and, if anything appeals, head over to I Quit Sugar for details on how to apply.
Marketing Executive: You'll support the Head of Sales and Marketing in conceptualising and delivering campaigns across multiple platforms and formats. You'll have a great understanding of the social media landscape with a solid background in managing communities on Facebook, Instagram, Pinterest and Twitter. Read more.
Books and Apps Coordinator: Is your iPad stuffed with the latest digital books and apps? Love a bit of whizz-bang gadgetry? You'll be responsible for project managing the delivery of our tastebud-tingling array of digital cookbooks and work with the team to deliver a jaw-dropping app. Read more.
Junior Writer: Keen to prove your penmanship in the world of online health blogging? You'll gain invaluable experience in learning to craft editorial in a way that informs and delights, while learning many tricks and tips of the trade. Read more.
Head of Content: This is a senior position within the IQS leadership team. As Head of Content you'll oversee all content initiatives, both internal and external, across multiple platforms and formats to keep our readers thoroughly entertained and our finance team happy. Read more.
Digital Producer / Project Manager: Working closely with the CTO and digital team, you're the glue that binds our technical developers & designers with the business; taking on the responsibility of delivering projects on time and budget for the I Quit Sugar family of digital properties. Read more.