Yesterday, I shared how to choose the best toxin-free cosmetics. As promised, here's my own safe beauty shopping list. It's not a definitive list. And I recognise that nothing is ever fully toxin-free. As ever, it's about doing what you can. As ever, it's mostly about doing with less. Less is more. Less is more.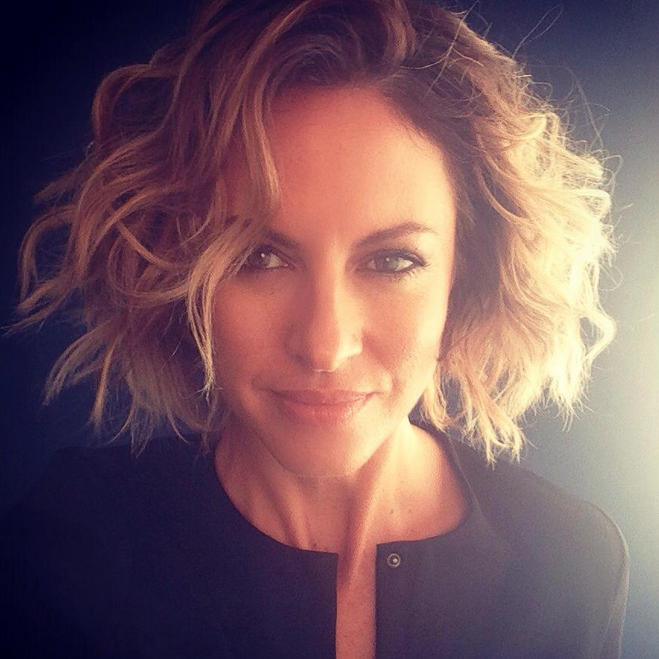 Talking to experts over the years, we all agree: It's not always feasible to go completely chemical-free; we can simply reduce the chemical load by making safer choices where we can.
Also be aware, I've not been paid to run this list. By anyone. The recommendations are genuine. In the past few days a few advertisers have asked to place ads on this site, however. Just so you know.
Hair products:
I have previously used Avalon Organics shampoo and conditioner (made in Australia), Vanessa Megan and currently use A Bit Hippy. It's taken quite some time for my hair to adjust to the cleaner brands (and I'm yet to find one I truly love) and when I occasionally get stuck using a conventional shampoo it can take weeks for my hair to adjust again (the silicon build-up takes a number of washes for my more rustic shampoo to cut through…which gives you an indication of how loaded conventional shampoos and conditioners are). For hair styling products… I swear by the ocean. Salt water is my beauty secret. I haven't really found a styling product that doesn't make me feel sick when applied (of all the cosmetic products out there, hair sprays and lotions affect me the most). Fortunately, sea water is the best hair volumiser I've come across.
For covering my greys I use my Ere Perez mascara. See below. That said, I do get my hair coloured at a hair salon about 3-4 times a year. They try to use minimal chemicals…but I know it's not ideal. As always, I choose my battles and until I can come up with a cleaner way to go about things, I live with it.
The experts recommend these as safe hair care brands:
Readers recommend:
Make up:
Obviously when I'm doing TV work I have to live with what they slap on my face. Again. Choose. My. Battles.
The rest of the time, I choose to wear minimal makeup – mascara, eyebrow pencil (I lost one-third of my brows when I got Hashimotos and have to draw it back in) and powder. I get my brows shaped 3-4 times a year, too.
I use Ere Perez almond oil mascara, pretty much since it launched (and do this thing where, when it starts to run low and gunky, I simply add a few more drops of almond oil and I get another few months use from it). Ere Perez is an Australian natural cosmetics company free from parabens, phthalates, nano-particles, synthetic fragrances and a stack of other nasties. I also love their rice powder bronzer which I use as a powder. I also use EcoMinerals mineral powder. The science is yet to be confirmed regarding issues with mineral powder.
The experts recommend these safe make up brands:
Readers recommend:
Skin care:
I'm currently using Ecostore soap in the shower and Weleda oil to moisturise. On my face I use  jojoba oil or People For Plants face wash to cleanse, rose hip oil (Trilogy and Kosmeaare great) or MV Organic Skin Care to moisturise and Doterra lavender and frankinscene oils when I get spots 0r scars. And, again, I  swear by the ocean. Salt water keeps my skin clean and balanced, infections away, pimples at bay.
The experts recommend these safe skin care brands:
Readers Recommend:
Fake tan:
I don't tan or expressly use fake tan (less stuff!). But from time to time – when I have to film etc – I use Eco Tan. An Australian made, all-natural, certified organic, cruelty free, toxic free, vegan-friendly alternative to regular tanning products.
Sunscreen:
Check out my toxin free sunscreen guide here.
Deodorants:
I'm yet to find one that truly works. Like, properly. At the moment I'm using Eco Tan's new spray. It's pretty good. I'm open to suggestions on this one…
Readers Recommend:
Emmily Banks is a Sydney based all natural and organic makeup artist who's passionate about this stuff. She contacted me with a comprehensive list of brands she loves and uses in her work.
Emily recommends:
After you've detoxed the bathroom cabinet, you might want to read my posts on detoxing your kitchen, how to clean up your cleaning habits, or find out why you should stop using your mobile phone as an alarm clock and other small habits to avoid.
Please feel free to add to this list and I'll keep updating it!