You might recall (it was a while ago; Simplicious has been an two-year project) I asked you what you'd like to see featured in the new book I was writing.
Whatever happened to THAT? Ha. Well, you'll be pleased to know many of your requests made it into the end product. One request that came through I'd like to share today. Because it's a nice story. Read to the end. It finishes with a sugar-free homemade bacon recipe.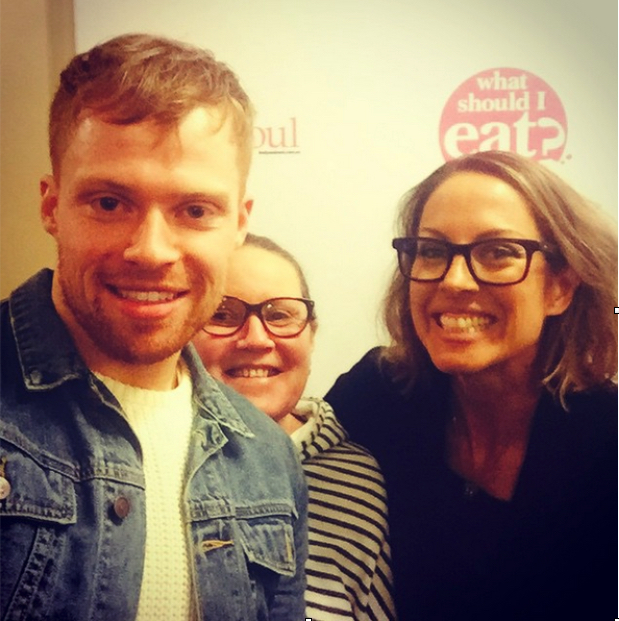 Meet Nick, above. He and his Mum did the 8-Week Program some time ago and approached me at the "What Should I Eat Forum" in Sydney earlier this year. He told me it was he who'd requested a recipe for homemade bacon when I did the Simplicious call out.
Nick told me he works at Coles and always helps customers find healthy choices based on what he'd learned on the Program. What a legend. I got to tell Nick his request made it through and there's a homemade bacon recipe in my new book. And Nick got to share a little of his story with me.
But it doesn't stop there. After the photo above was shared on my Instagram, several people commented saying they'd been helped by Nick in Coles and that he was, indeed, a legend.
THEN… a few weeks later, I received a mail from Nick's boss, Paul. It turns out that not only had Nick inspired customers at his workplace to make better choices, he'd also convinced his boss to quit the sweet stuff! Seriously legendary.
Paul says:
"My I Quit Sugar journey started in October 2014 and one year later I am happier, 30kg lighter and live a much more active lifestyle.
"I saw how dedicated Nick was to IQS. He knew everything about it, customers and staff were relying on his knowledge to making healthier choices and to choose alternative products. It was late September 2014 and Nick made his own sugar-free cake for his birthday. He was so proud of what he made and was excited to share it with his friends. I was reluctant to try the cake at first because I thought it would be disgusting. I gave it a try and it actually wasn't too bad. That gave me motivation to give IQS a go.
"I purchased the IQS book and gave it a read; I didn't realize how much I had already learned from Nick.
"I didn't focus on the kilograms I was losing each week. What mattered more was feeling healthy and being happy with who I am.
"Without Nick's support, and I Quit Sugar, I don't think I would be where I am today. I have become a better person, healthier and it's helped me re-evaluate my goals in life. I've been able to educate my family on sugar intake with four of my family members now on IQS."
Bravo Paul. And Nick. This is solid gold stuff. Thank you.
In the spirit of communal sharing, I thought I'd share the bacon recipe on my site today, dedicated to Paul and Nick.
My Homemade Bacon
Some people get upset about nitrates in their bacon. The science says it's not really doing any harm. Similarly, some get upset about the sugar used to cure bacon. Don't. It's generally rinsed off. So why make your own? It saves money and gets your hands dirty! Plus it means you can experiment with flavours.
1.2–1.5 kg pork belly, rind left on
3 tablespoons sea salt
1 tablespoon freshly ground black pepper
1 tablespoon coriander seeds, fennel seeds
or dried rosemary (or a combo)
1⁄2 teaspoon ground cinnamon
or ground nutmeg
1 clove garlic, minced
Rinse the pork belly and pat it dry. Combine the remaining ingredients in a small bowl and rub all over the pork. Place the pork and any remaining seasoning in a big re-usable plastic bag on a flat tray with a weight on top. Refrigerate for 1 week, flipping the bag every day or so. Liquid will build up – don't fret (it's the salt drawing moisture from the meat); throw it out.
Preheat the oven to 90°C. Rinse the pork, pat it dry and place in a baking dish. Roast uncovered for 2 hours. Remove from the oven and once cool to the touch, transfer the bacon to a chopping board and slice off the skin. Let the bacon cool to room temperature, then wrap it in wax paper and refrigerate. Slice as you need it. It will keep for 2 weeks in the fridge. Or cut it into cubes and freeze for 3–6 months.
Tried making sugar-free bacon yourself? Any extra tips or tricks you'd care to share? Include them in the comments below.