I'm writing a book. A book that's extending me in ways I probably wouldn't have chosen. But I did. So here I am, strapped in, doing the work.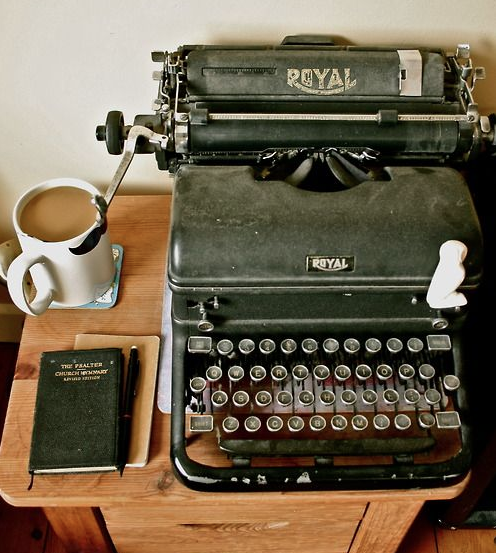 I'm particularly attuned to insights about writing and the creative process right now.
A few weeks back I wrote Just do it like a motherfucker. Michelle Barraclough shared this wonderful comment at the end:
"I'm firmly in the Elizabeth Gilbert camp where the motto is 'Done is better than good' and to hell with perfectionism. Where the inspiring literary heroes are not the 'canon of women writers' whose careers ended in suicide, but the magnificent multitudes of women writers (the Moriartys, Gilberts, Grenvilles, Byatts, Lettes and Atwoods) who shut the door, sat down and put one word down and then another, regardless of the brilliance of those words, knowing that it was just a first draft and all first drafts are shit and at least 3 more drafts will be required (Kate Grenville once did 18 drafts!!)"
Hell, yeah. Art and writing and creativity is about showing up and doing the work. Seth Godin puts it well when he says "real artists ship". Art is an expression and it must be shared, or shipped. Hovering, hesitating, waiting for divine inspiration…that's not the sprit of creation.
The important bit to absorb is that it's perfectly normal, acceptable and right to do drafts. That is, to start with something a bit crappy. The first draft gets it out of you and down on the paper. The others add layers. And you layer and you layer and it becomes the right outcome. You fiddle and tweak and the whole while you're down in the muck and mire. Doing the work.
This takes focus. No toggling. And it takes an acceptance that hard work is good and right.
This is what creativity is about. This is where it happens – down in the muck and the mire of it all.