My recent sailing trip up at Australia's Great Barrier Reef was quite possibly the best trip of my life. Brace yourself for a fair bit of hyperbole. Apologies in advance!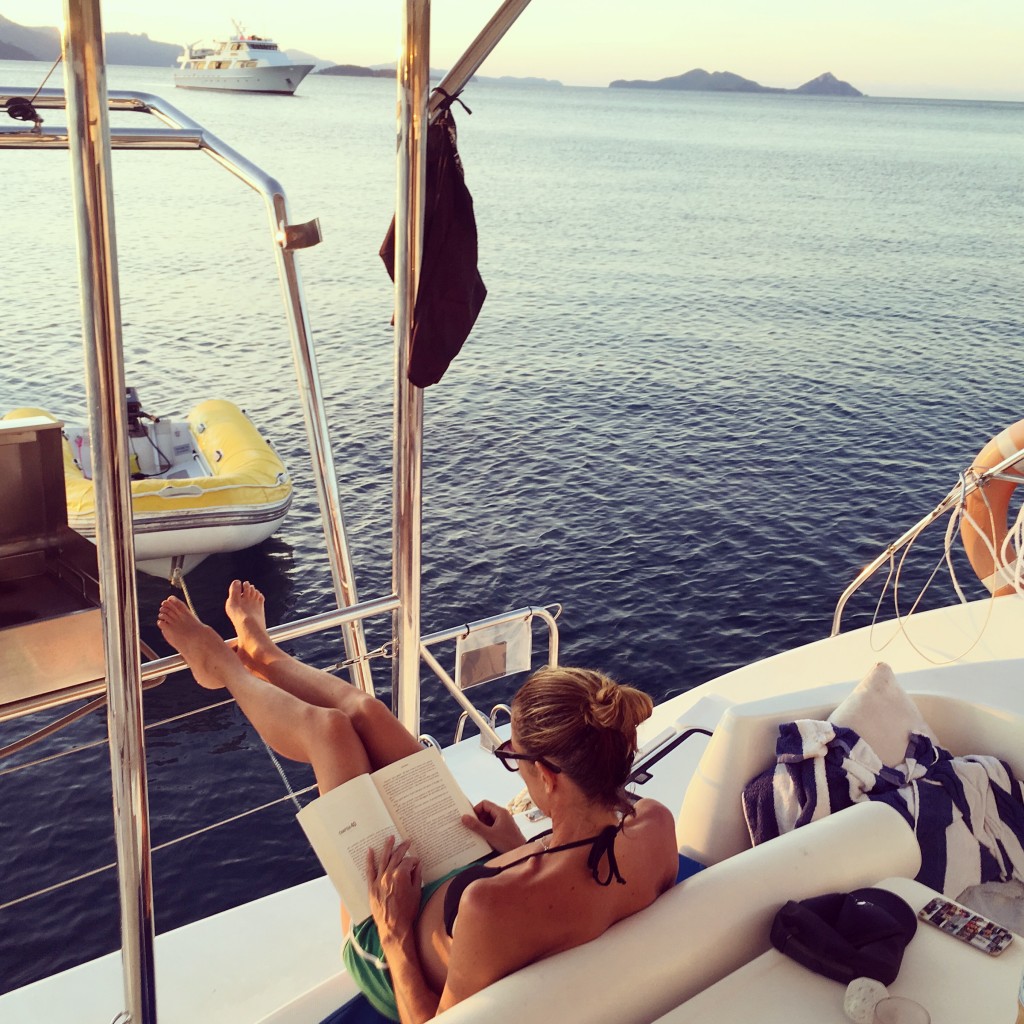 Please note: I was supported in doing the bareboating by Tourism and Events Queensland, however, as always, the trip was conducted on my own terms and the recommendations are my own. The operators and providers I went with were my own choosing. You'll find my position on sponsored posts and advertising here.
So the basic gist is this.
Bareboating entails hiring a boat that you sail yourself. You live on the boat in extremely comfortable digs. You are the captain, skipper and crew. You choose where you go and where you anchor for the night.
There are 74 islands in the Whitsundays to visit and more than 50 anchorages. It's all very choose-your-own-adventure. Which totally floats my boat. I'm not so good at being handheld through a holiday. Contiki tours and cruises are not my cup of adventure.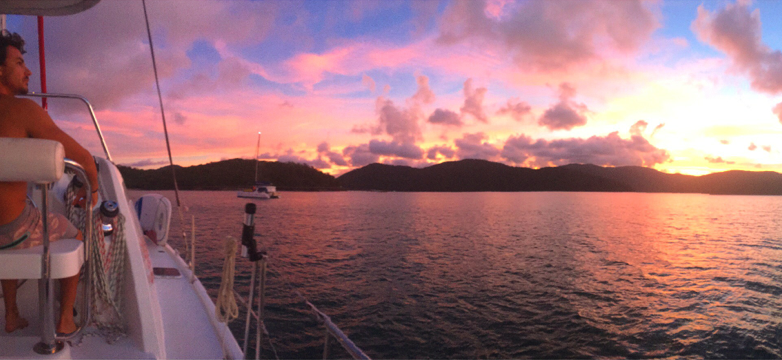 Do you have to have a boat licence? Or have any idea about boats?
This is truly the most incredible part. Nope.
Yep, you read right.
I happened to go with Fish Boy who has lived his life on the seas. But you can do it without a sailor in your midst. In fact, the Whitsundays are regarded as one of the safest, most protected boating areas in the world. And most people who head out are everyday families or couples or groups of friends who've never tried sailing before.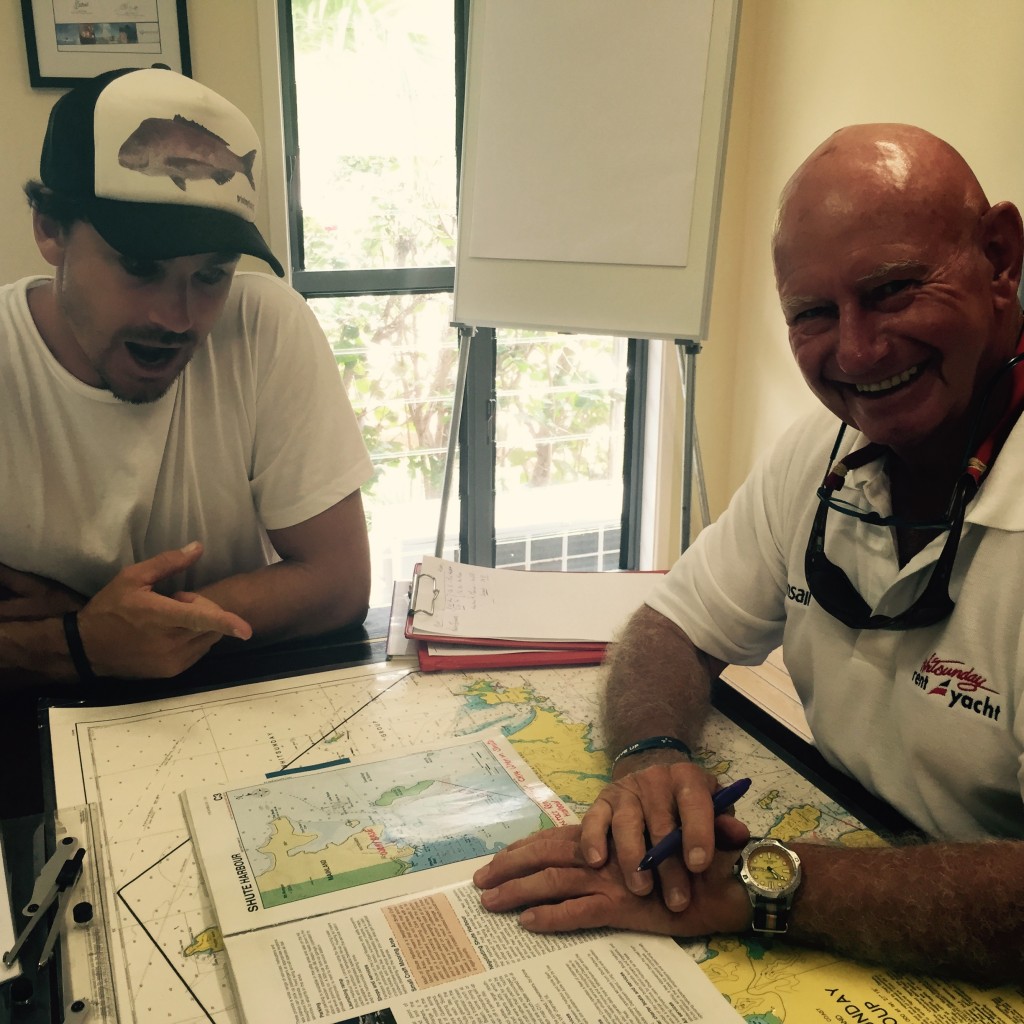 You're given a three-hour induction both on land and on the boat. And then you're off. There's charts and books on board. You radio in each morning and evening to advise the central marine office where you'll be heading for the day and your anchorage for the night. You can radio any time, 24/7, to get advice, medical assistance or get help with booking a private mooring or hotel room if you're wanting reprieve from the boat. We didn't. But others stop off for a fancy meal on Hamilton Island or one of the other retreat islands.
You have to have a brain, however. And a sense of adventure. There is a healthy dose of "Oh, my goodness, Mum, look, no hands!" to the whole experience. I love this part of it, too. You're taken out of your comfort zone…in a responsible, measured way.
How do you spend your days?
Motoring or sailing from point to point, checking out harbours and reefs. Each morning Fish Boy would …fish. He would head out in the yellow dinghy and explore. I'd do some stand up paddle boarding out to an island and do a short hike and meditate on the beach. Or go for a swim in the super warm water. With turtles all about.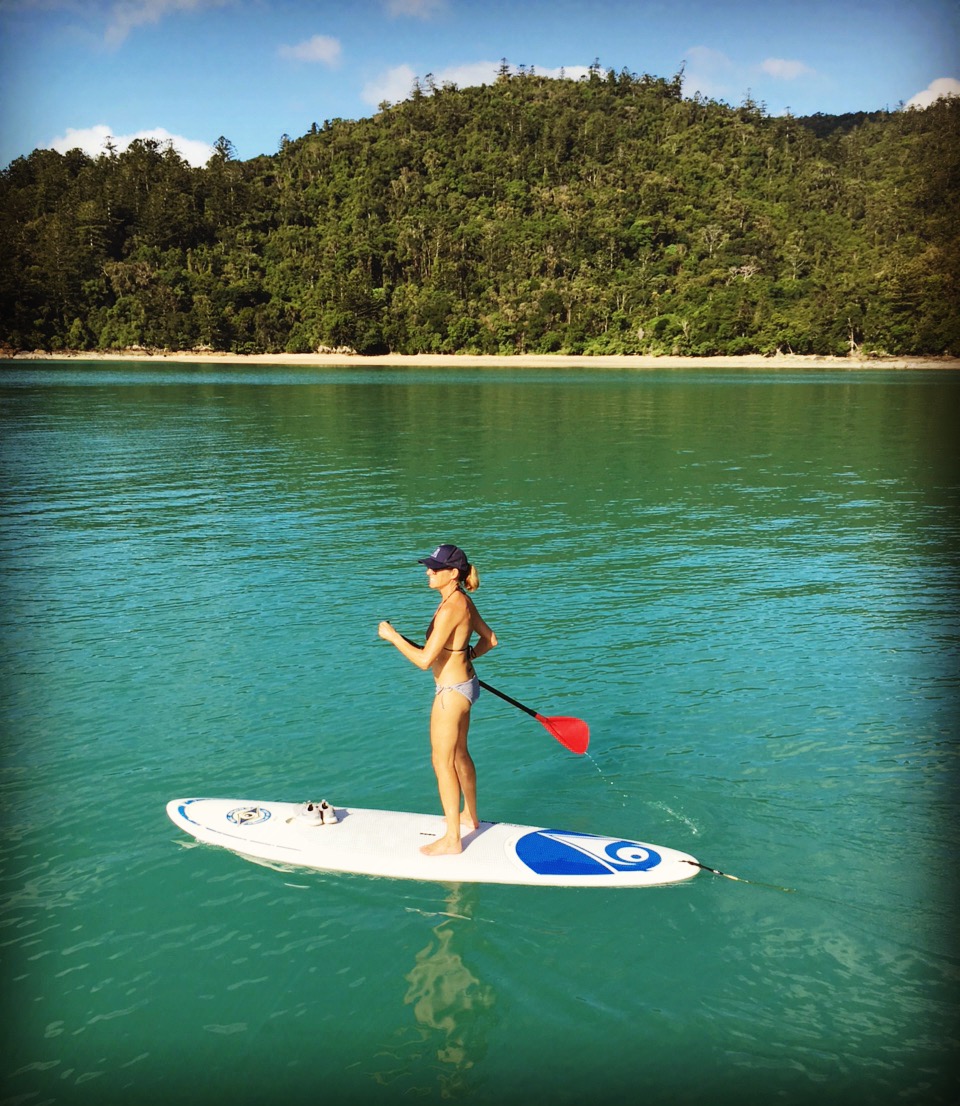 Then we'd have breakfast. The kitchen is better than ours at home, fully equipped with great gas supply and heaps of cold storage. Plus, a barbeque on the deck. We did most of our cooking on this.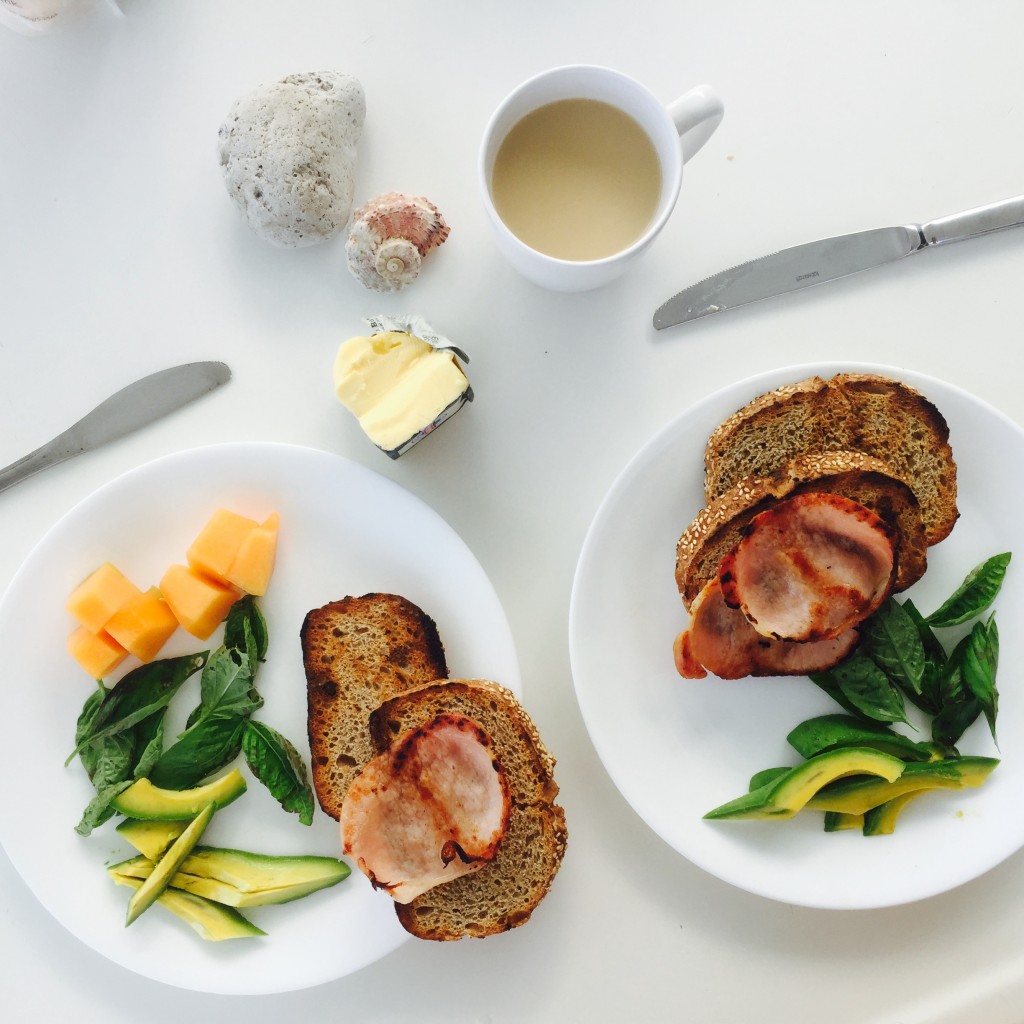 Then we'd sail off and explore and fish and practice putting sails up and down. There's a kayak on board, too. And you're supplied with flippers, snorkels and stinger suits.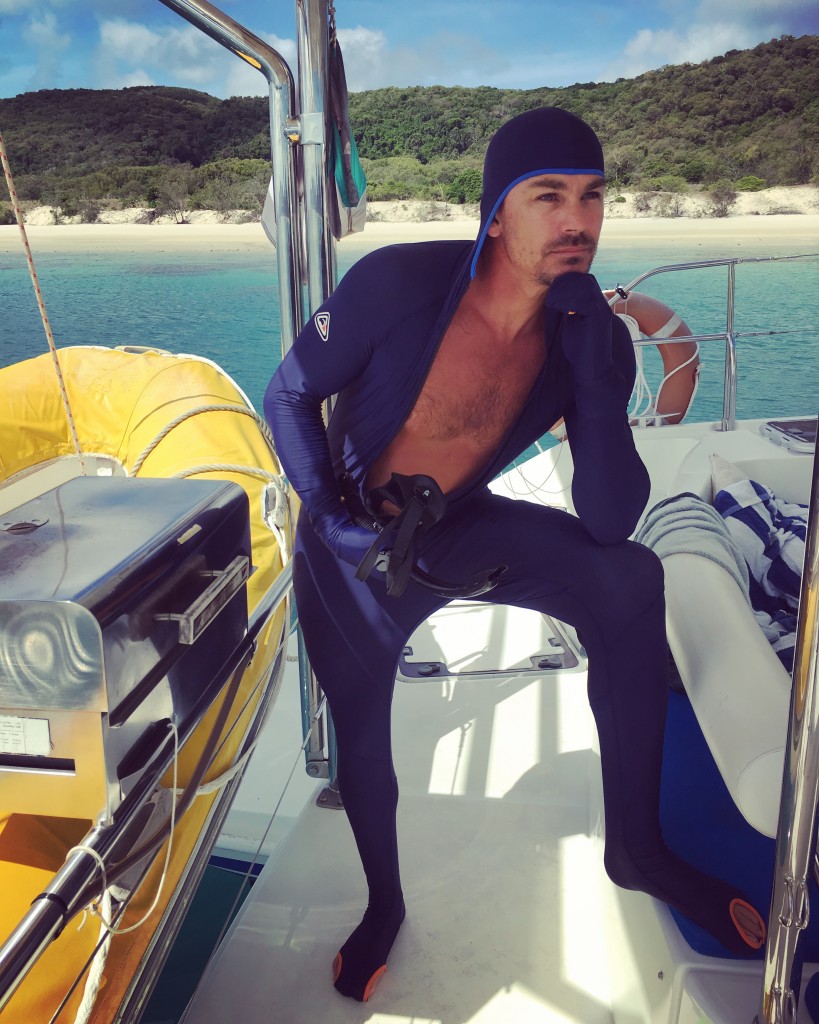 Anchoring for the evening is a fun sport. This is where a bit of your brain is required. Once settled, you issue a polite wave to the one or two other boats moored in the same anchorage and settle in with a drink. At least, we did.
At night we cooked up dinner in the best ever silence.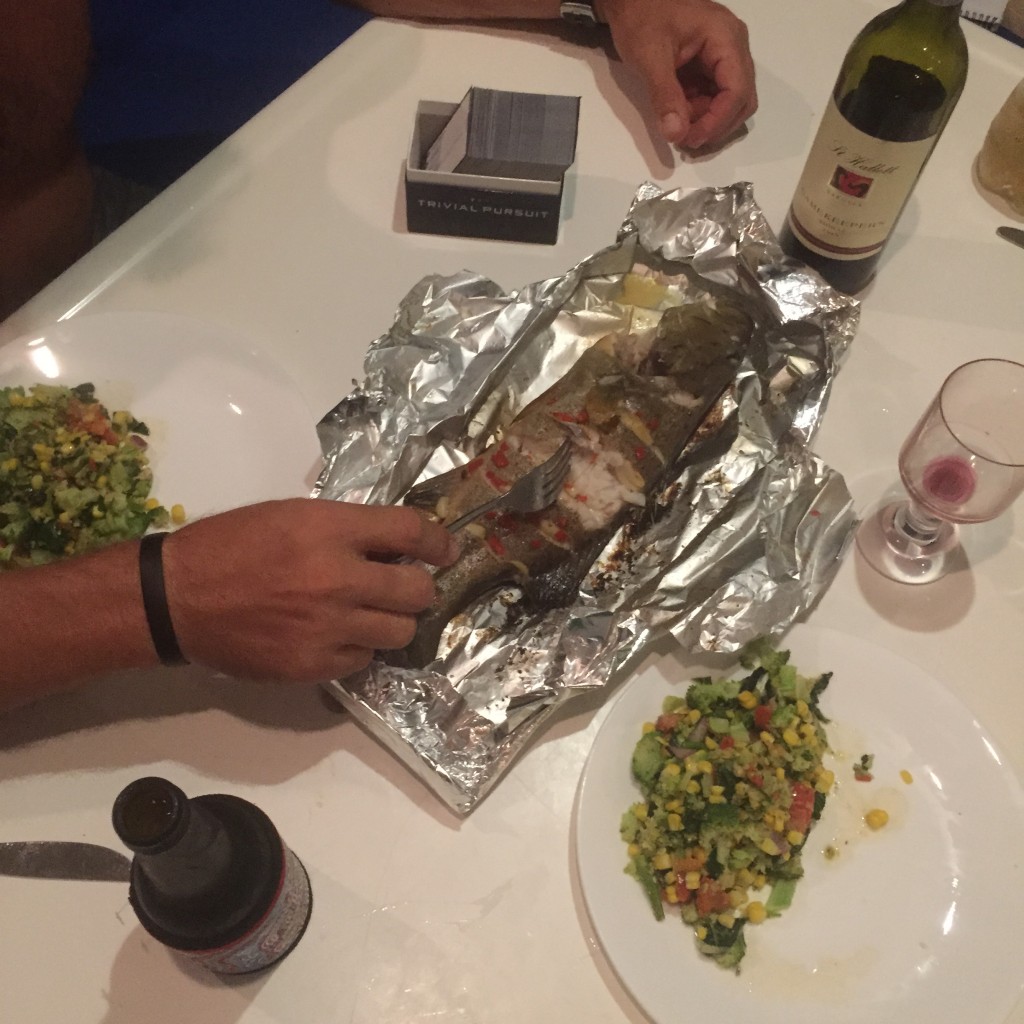 After dinner, we lay on the trampoline and watched shooting stars. Bugs are minimal when you're moored away from shore. (But be warned: hiking at sunset leaves you festooned in sandfly bites).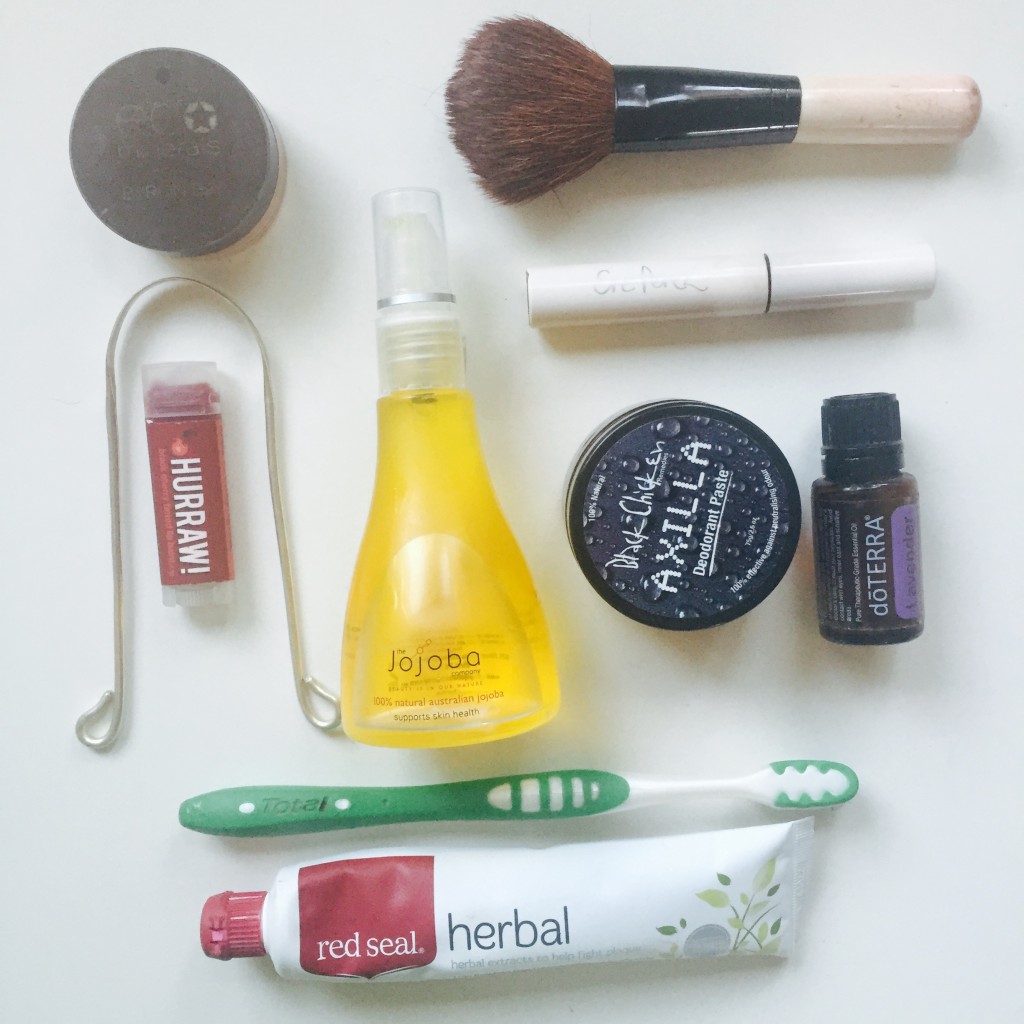 Who's it best suited to?
Most of the catamarans sleep 8-10 people, 4 x large double beds and 2 x singles. I'd recommend the experience to:
A bunch (4-6 ppl) of mates wanting to spend quality time together.
A family (2 adults and a few kids) wanting to get outdoors and spend some no-technology time together.
A couple or two (or three if you're a good crew of loved-ups).
I was asked a lot on my forums if you have to be fit. Nope. But a bit of agility comes in handy for getting around the boat. I'm guessing if you're reading this you are at least vaguely outdoorsy…that's probably the only qualifications you'll need.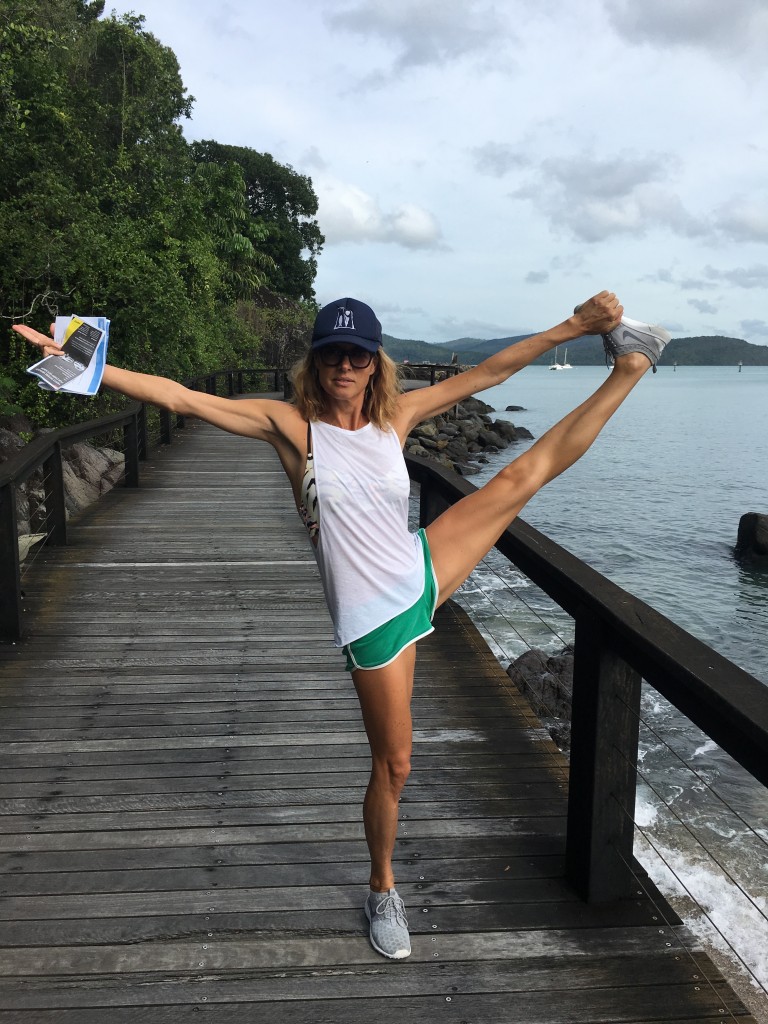 What about the food?
There are two options:
You get Whitsundays Provisioning to cater for the whole thing.
You stock up yourself. And supplement with freshly caught fish.
Here's a few recommendations for stocking up:
On the way in from Whitsundays airport drop by Crocodile Café and Wholefoods and grab organic produce – everything from herbs grown in owner Sue's garden to local meats and sausages to mung bean pasta. Sue grinds her own spelt flour fresh every morning and her mate bakes a range of spelt sourdough breads. Be sure to grab a few loaves. And one of their spelt spinach and feta pies. Trust me.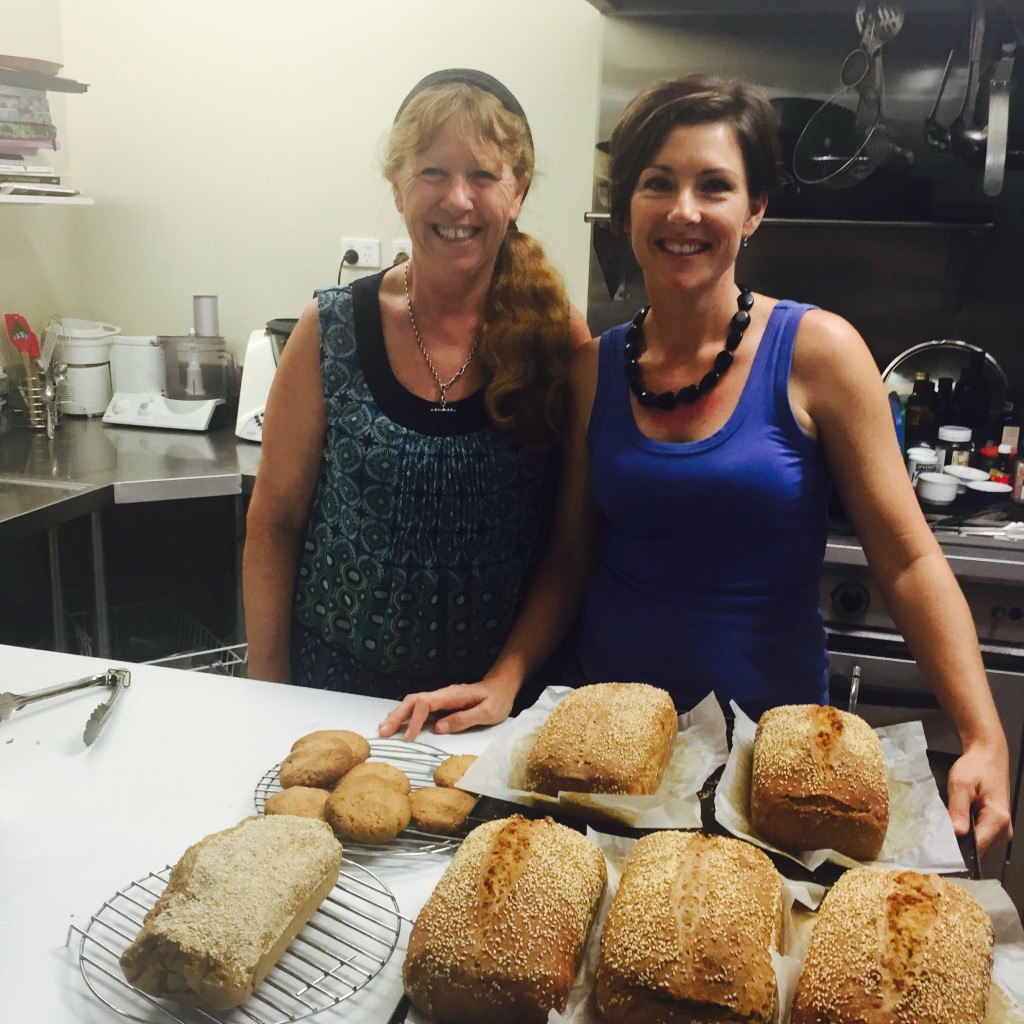 There are a bunch of other health food/organic shops in the area. Goodness Gracious Health Foods and Healthy Haven in Proserpine are good picks.
If you're in the area for a night or a meal either side, here's some places to eat:
Bohemian Raw is a 20-minute walk along the water's edge from central Airlie. They do bulletproof coffees, golden milks, sugar-free chocolate (made with rice malt syrup), eggs and avo on sourdough etc (the place is only partially raw). Plus, they have hammocks. Yep.
Café One 3, tucked away behind the chaos of the main street is the best place to get a vegetable fix. And a probiotic fix. They serve big bowls of steamed and raw veggies, their own fermented products, homemade loaves and excellent tea. And sell a bunch of products from around Queensland and Northern NSW. Everything is gluten-free. They also sell my book…#justsayin
Walters Lounge, under the Mantra Boathouse Apartments is a great find for dinner. The menu is all medium-sized shareables and makes use of local fish and meats.
If you do head to Hamilton Island, I hear Coca Chu is very good.
What about the hiking?
Well, this was a pleasant surprise. A lot of the islands have lovely walks that wind up to pinnacles where you can view things from on high and give you a good feel for where you've travelled. I hiked on South Molle, Long Island, Sawmill Beach and Whitehaven beach.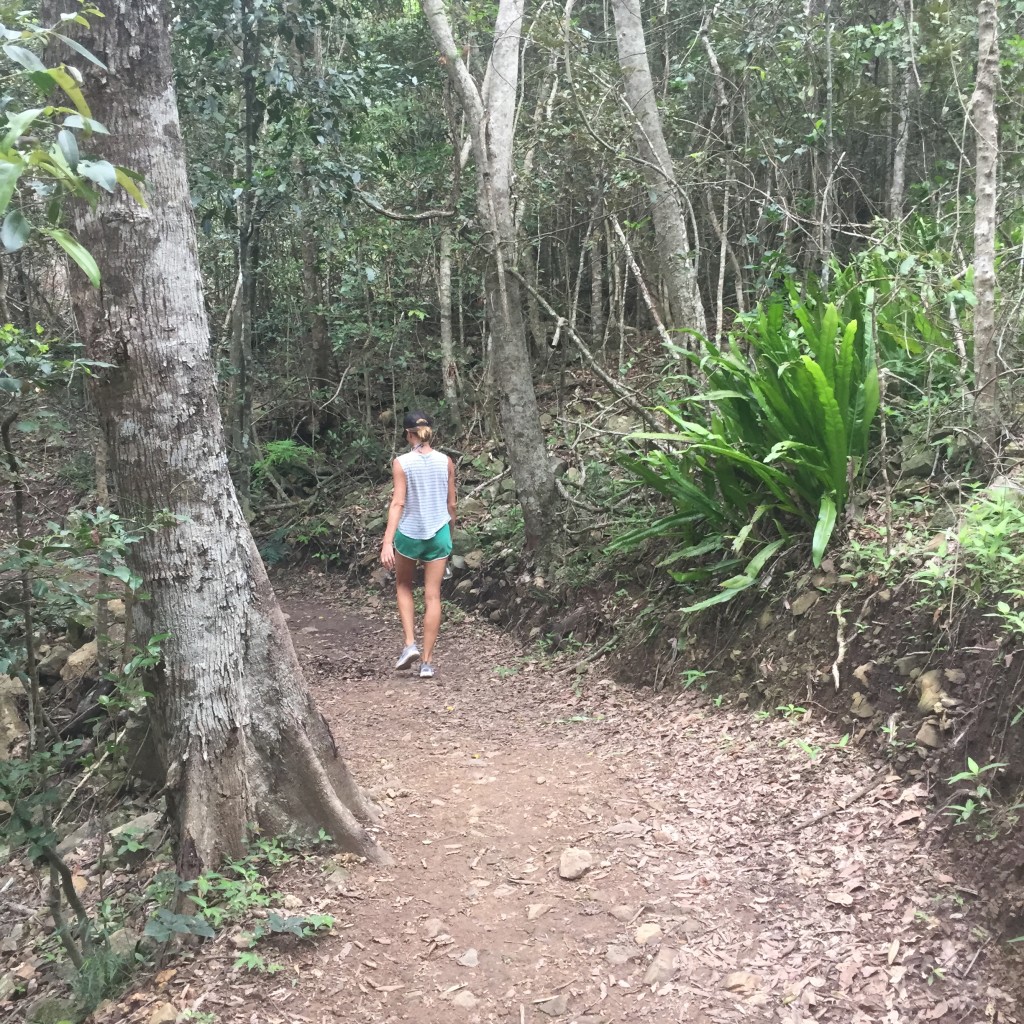 There's a great series of walks that traverse a bunch of the islands. They're all outlined in the 100 Magic Miles book supplied on deck.
Some advice from me
We hired a catamaran (you can also hire regular boats). I recommend the catamaran. It's more stable and the layout is such that the all-important kitchen is above the water, the sleeping quarters underneath. They're also motorized, so you can use the sails only if you want to.
We sailed with Sunsail. But there are five bareboating operators in the area. All are eco-accredited.
We stayed at Mantra Boathouse Apartments because it's a great place for folk who are "past backpacker age". They are equipped with everything you need – again, great kitchens – and are a sweet two-minute saunter along the harbour from town.
For more info check out the Insta feeds using #loveWhitsundays and #gobareboating
I've tried to answer all your questions that came up on social media along the way but if you've got any more please post below and I'll be happy to help out!
PS, The Jojoba Co have given my readers a 20% discount on their natural Australian jojoba, if you're interested. The offer is valid until midnight on Thursday, April 14. Just click on their button on the right hand side of my site!