There's heaps of info out there about bad fashion companies doing bad things.
And these stories need to be told, but what about the positive ones? Which clothes can you buy and feel good about? For this post, Clare Press, author of ethical fashion book Wardrobe Crisis asked a bunch of her friends (and her husband) to climb into the most sustainably produced outfits they own to help the conversation firing along. You can read her last post here where she shares some tricks for dressing with a conscience.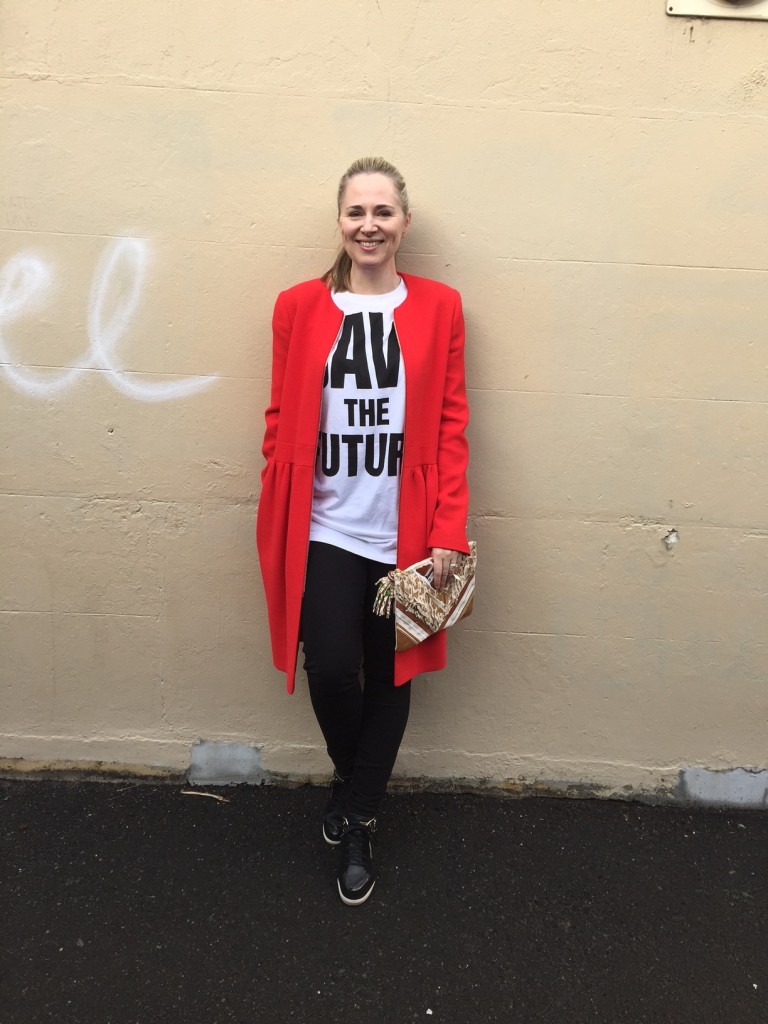 Clare Press: Organic cotton and Nobody
"This is outfit pretty representative of my score card – not perfect but making an effort. My sneakers are a fail, I bought them because they were comfy and have no idea how they were made. But I'm wearing my organic cotton Katharine Hamnett T-shirt, which I love because it's sustainably produced and also very shouty: SAVE THE FUTURE! My jeans are by Melbourne brand Nobody, which is Ethical Clothing Australia endorsed. The bag is Mimco made in Kenya by Maasai artisans with the UN's Ethical Fashion Initiative. The coat is wool, made in the UK, by Preen. They don't identify as a sustainable fashion brand but they do make domestically and say that, "Sustainable production is very important to us and something we are always looking at."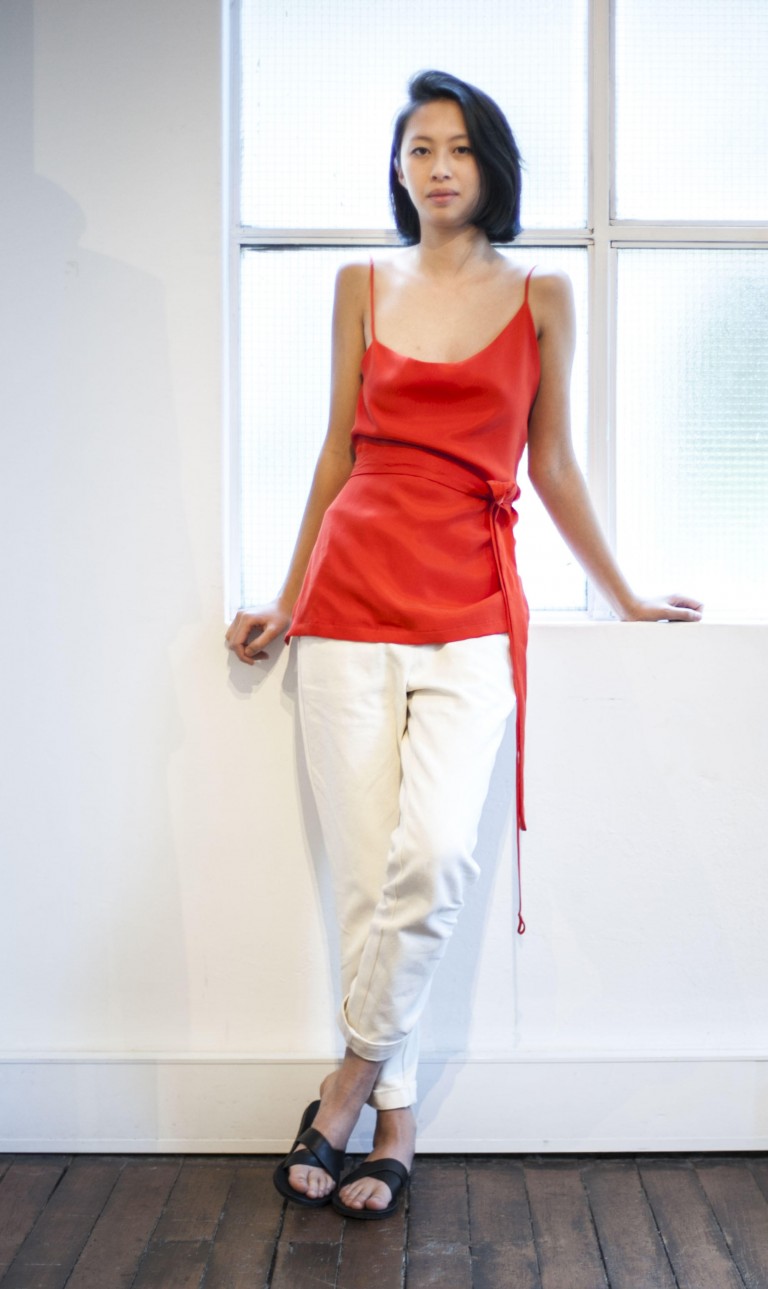 Victoria Thai: Good Studios and Kacey Devlin
"Victoria interns with Adelaide-based sustainable fashion and homewares brand, Good Studios. Here she is in their undyed hemp twill pants. Growing hemp uses less water than cotton and doesn't require pesticides. 'My shoes are kangaroo leather slides from BB Shoemaker in Adelaide,' she says. Cobbler Beccy Bromilow uses vegetable tanned leathers and makes every pair by hand. Victoria's top is by Kacey Devlin, a Sydney designer who has built her label on domestic production, and includes the maker's initials on her swing tags 'as a way to bring more transparency to the industry'."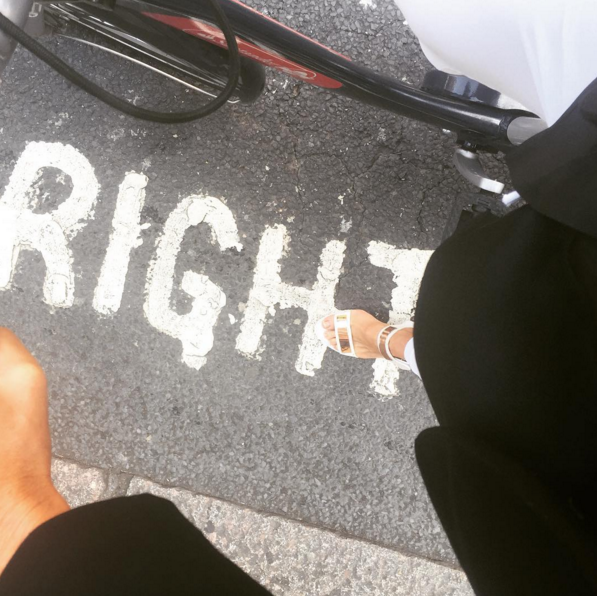 Sarah (me!): Ginger + Smart and Scanlan and Theodore
"The shoes are G + S, the shirt is S and T – Ethical Clothing Australia-accredited – and the pants are Bassike, which only used organic, sustainable cotton. All are Australian brands, all last a very long time, which I believe is one of the most important aspects in this debate." – [Sarah]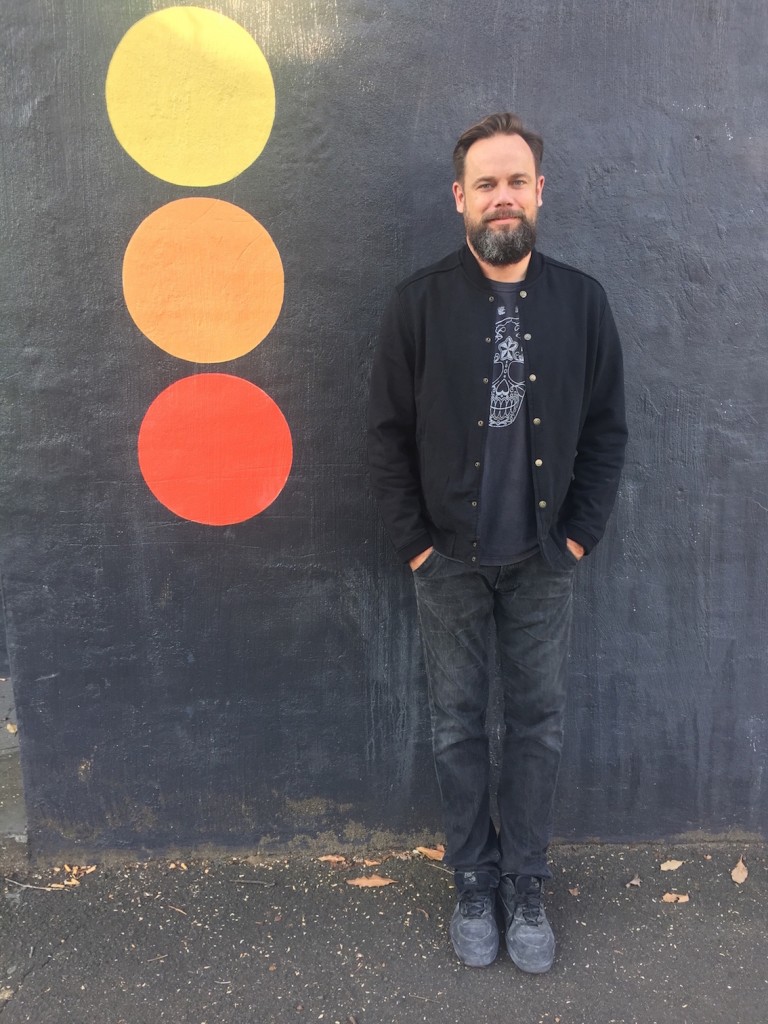 Matt Press: American Giant and G-Stars
"Matt is my husband, and he's into surfing, not fashion: 'I didn't know the first thing about ethical fashion until you started writing your book,' he says. But he did buy his American Giant sweatshirt because it's designed to be durable and the brand makes a point of supply chain transparency. His jeans are ancient G-stars, which he's mended lots of times. His sneakers are probably worse than mine.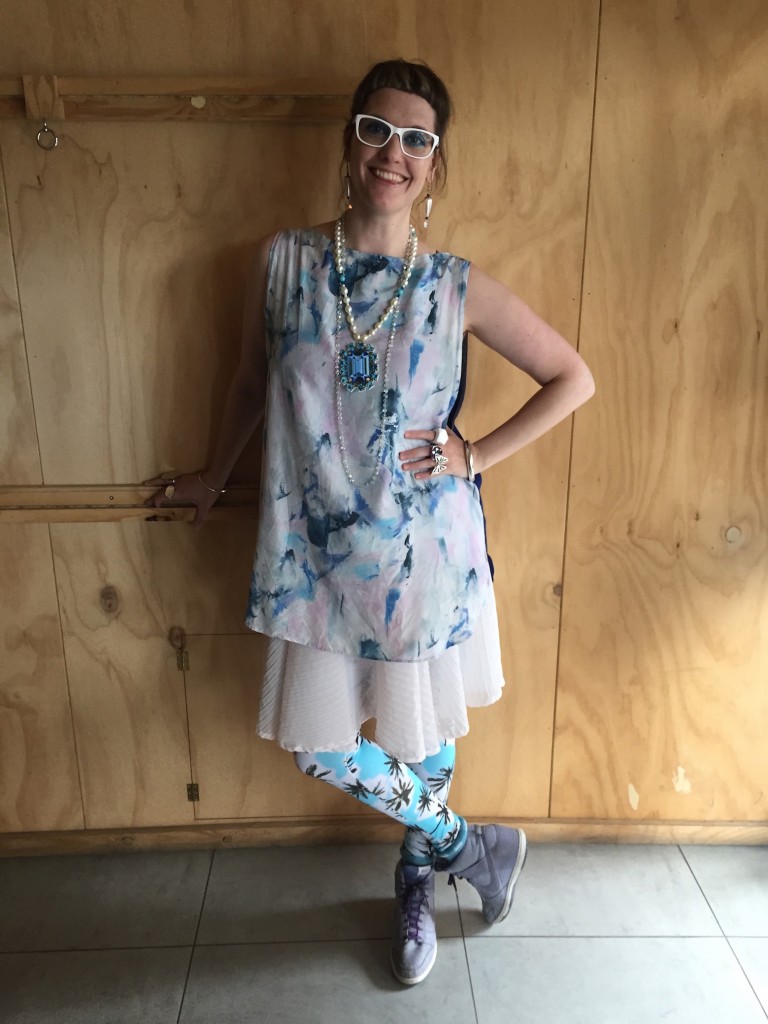 Jackie Ruddick: Social Outfit and Dresden.
"Jackie is CEO of Social Outfit, and ethical fashion brand run as a social enterprise to employ and train new migrants in Sydney's Newtown. Jackie knows exactly who made her gear because it all happened out the back behind the store: Jabael sewed the leggings, using designer surplus Lycra donated by Seafolly. Atauollah sewed the tunic, using digitally printed silk that was created exclusively for the Social Outfit by Eloise Rapp, and Naw Esther made the skirt using donated fabric from Alice McCall. 'I love my jewellery, says Jackie, 'which I've collected mostly from op shops over the years. All these pieces are meaningful to me.' Her glasses are by Dresden, which makes affordable, recycled plastic frames.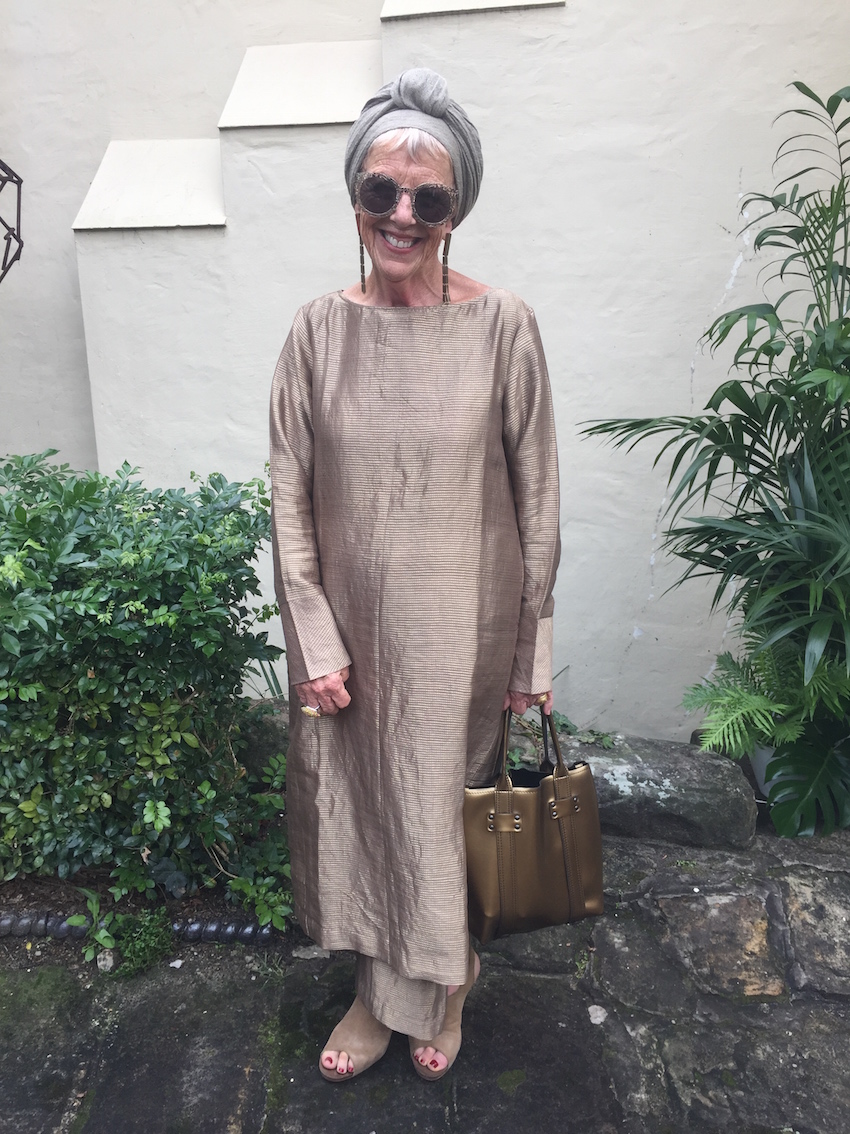 Lesley Crawford: Saaki and Jac + Jack
"Lesley is a stylist who works for SBS television. This silk dress was given to her by Lakshmi Sukumaran, of designer fashion store Saaki which specialises in hand-loomed fabrics. 'This designer is called AKAARO, and the fabric was designed and woven in his studio,' says Lesley. 'The scarf I'm wearing as a turban is Jac + Jack, who also use natural fibres and handwoven textiles.'"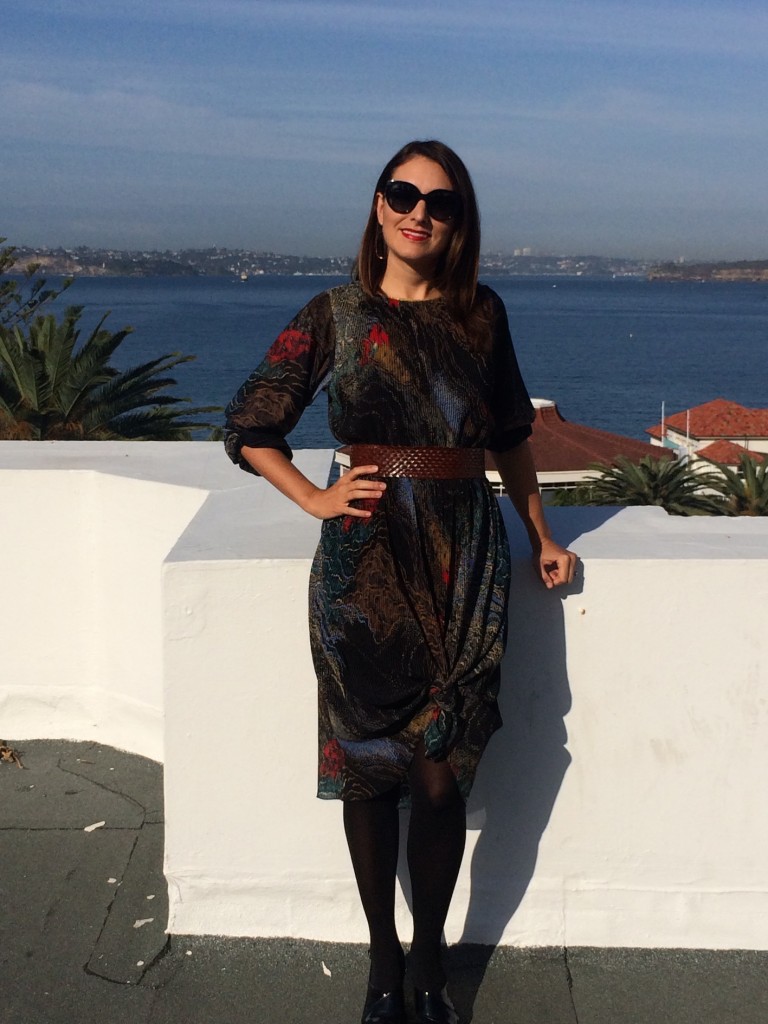 Lisa Heinze: TOMS
"Lisa is a sustainability expert, currently writing her PhD in sustainable fashion. She loves fossicking for preloved clothes, and picked 'this vintage number up in Melbourne a number of years ago at Hunter Gatherer in Fitzroy, which is owned by the Brotherhood of St Lawrence charity'.  Her sunnies are TOMS One for One. She bought her from handmade earrings from a market in the Blue Mountains. 'The belt and shoes are nothing special except they've been in my wardrobe for nearly a decade – quality pieces, taken care of, shoes resoled at least three times.'"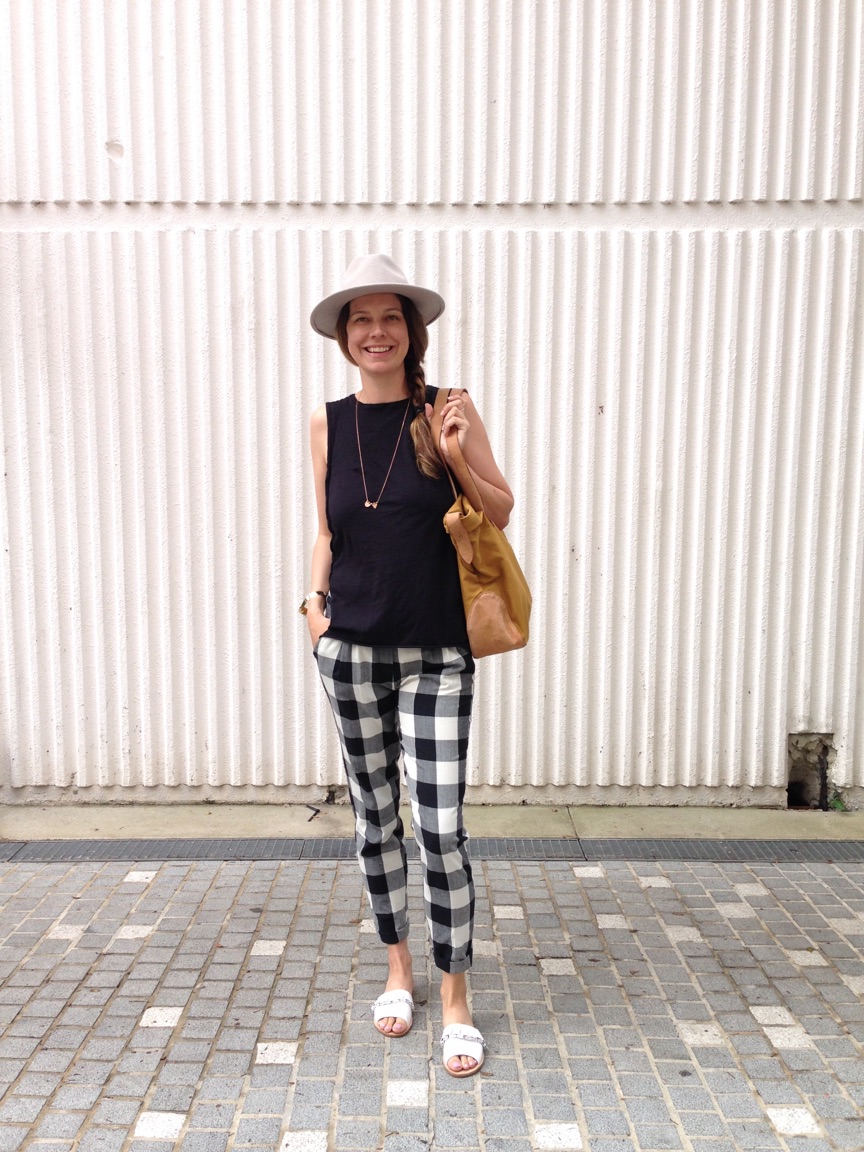 Carlie Ballard: Keapsake
"Carlie is a fashion designer and co-founder of Australia's industry body for ethical fashion, Clean Cut. She's wearing trousers of her own design, made from handloom fabric and sewn in an the ethically run workshop in Lucknow, India. Her singlet is KitX and her bag is from Fair Trade company, Keapsake."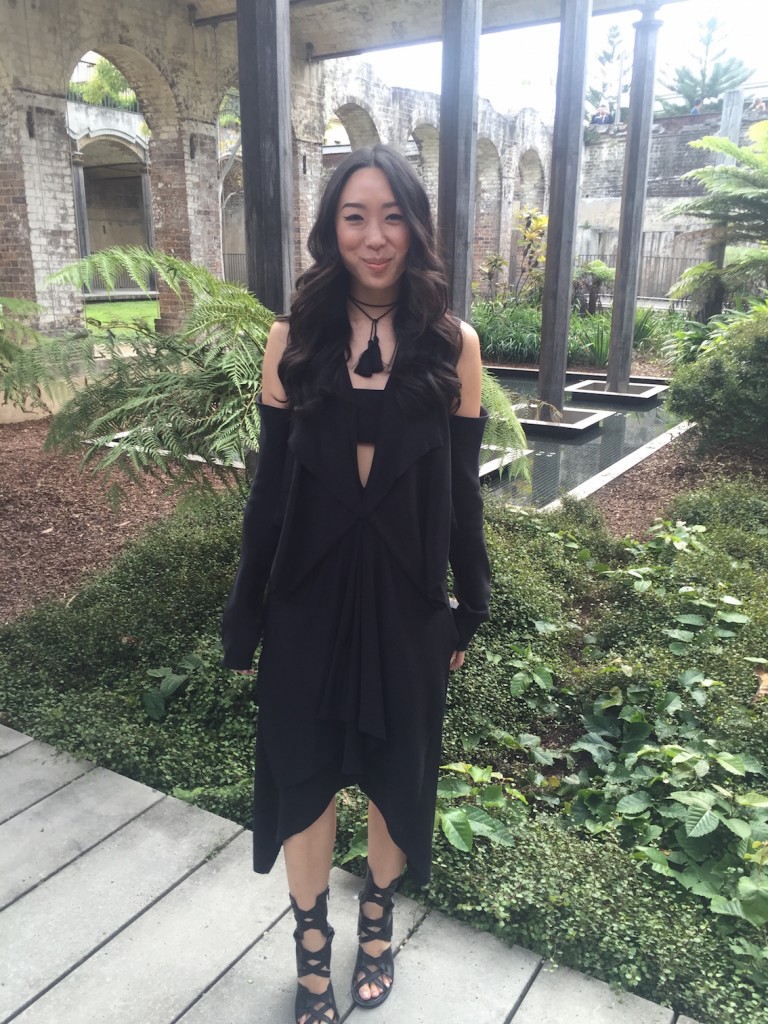 Olivia Jung: KitX
"Olivia works in retail for KitX. She is really into KitX obviously, because she works there, but she also talks very eloquently about how designer Kit Willow has set up her business based on sustainable sourcing practices, uses organic cotton and natural dyes, and is trying to convince the rest of her peers to follow suit. I love KitX too. It's rad, basically."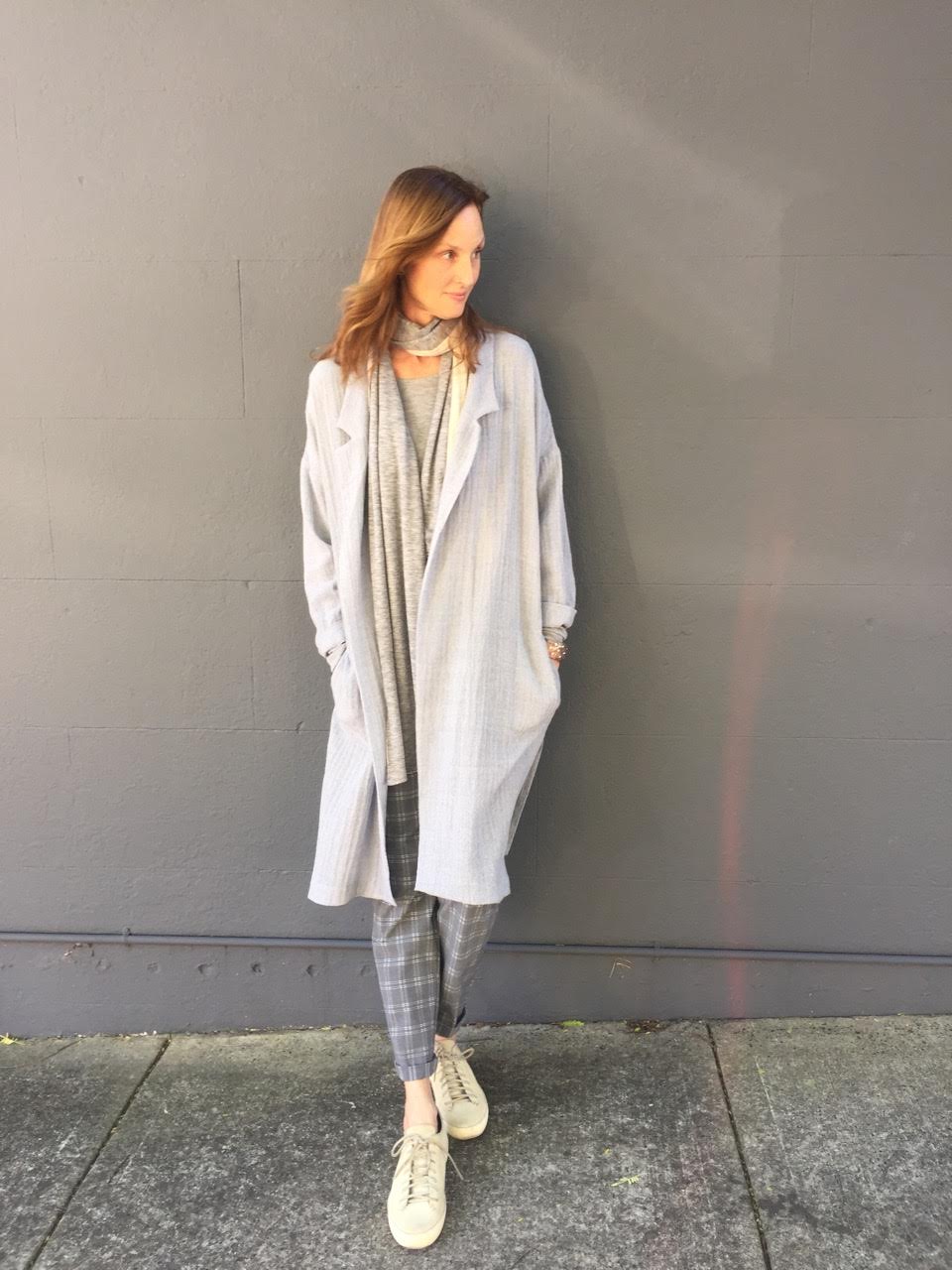 Alexia Gneccih Ruscone: Good Day Girl and Feit
"Alexia is a fashion designer, who runs the brand Good Day Girl with Sophie Toohey in Sydney. They're Ethical Clothing Australia-accredited and make to order to reduce waste.'We want to reverse mass production by only making things that you actually want.' Alexia is in a Good Day Girl outfit and Feit sneakers. "All FEIT products are handmade in limited volumes to ensure minimal environmental impact and maximum quality," they promise."
In Australia and NZ, you can find out more about healthy clothing choices through ethical shopping app Good On You. Or The Good Guide, which works worldwide.
Plug in your threads and see if you can do better. Any brands you know to be doing the right thing?