Look, I'm aware turmeric is fast becoming the new kale, that is, an over-hyped "superfood". I guess, though, unlike kale, turmeric has some unique health properties grounded in a long history of healing cooking (nothing against kale, but it doesn't really stand apart substantially on any front from good old silverbeet).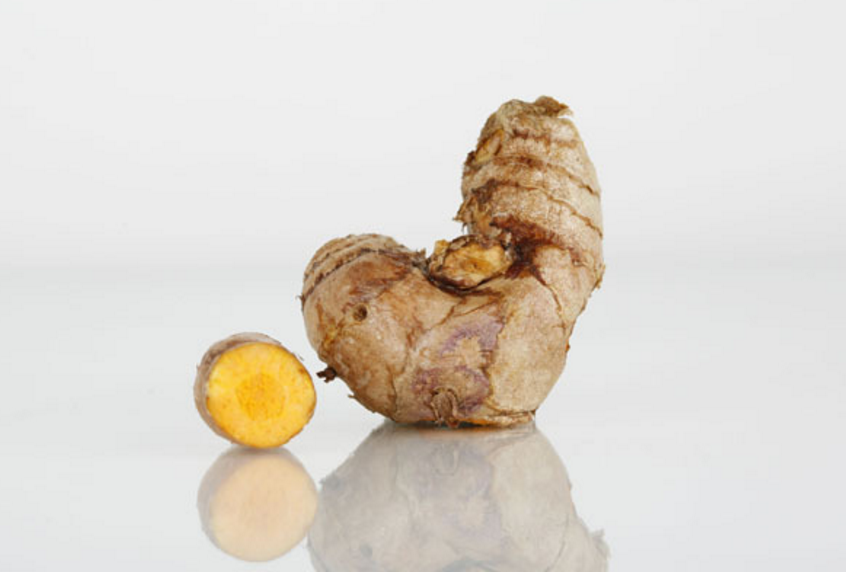 I use a fair whack of turmeric because of its great anti-bacterial and anti-fungal properties. But the one thing that stands out for me is that it's anti-inflammatory. It inhibits the enzyme responsible for inflammation, puffiness and throbbing. Stacks of recent studies are showing how effective it is in bringing down swelling in the cells.
If you have auto-immune disease of any sort, turmeric is your friend.
In the Ayurvedic tradition it's also used for digestive issues, inflammation, joint pain and blood purification.
But before getting too sucked in by such claims, I did look into a few studies and found that turmeric always needs to be fermented, and eaten with fats and pepper. And that you shouldn't have too much.
If you're wondering how much you can have, in which form, note:
maximum 2-3 grams (1 – 1.5 teaspoon) of fresh turmeric per day
maximum 1-2 grams (1/2 – 1 teaspoon) of dried, powdered turmeric per day (this includes turmeric powder or spice forms)
If you're feeling particularly inflamed, up your dosage to 2 teaspoons a day for a few days. But do remember to drop back down.
Because I've been asked to share such information a bit lately…here, a rundown of how I (try to) get my teaspoon or two into a day.
1. Sweet coconut and turmeric yoghurt. I mix 1/2 – 1 teaspoon each of cinnamon and turmeric powder into coconut yoghurt for breakfast or dessert. I do the same with normal yoghurt, too. I travel with both (turmeric and cinnamon) and use it to add to yoghurt at hotel breakfasts or if I need to grab breakfast on the run (you can buy a tub of plain full-fat yoghurt anywhere).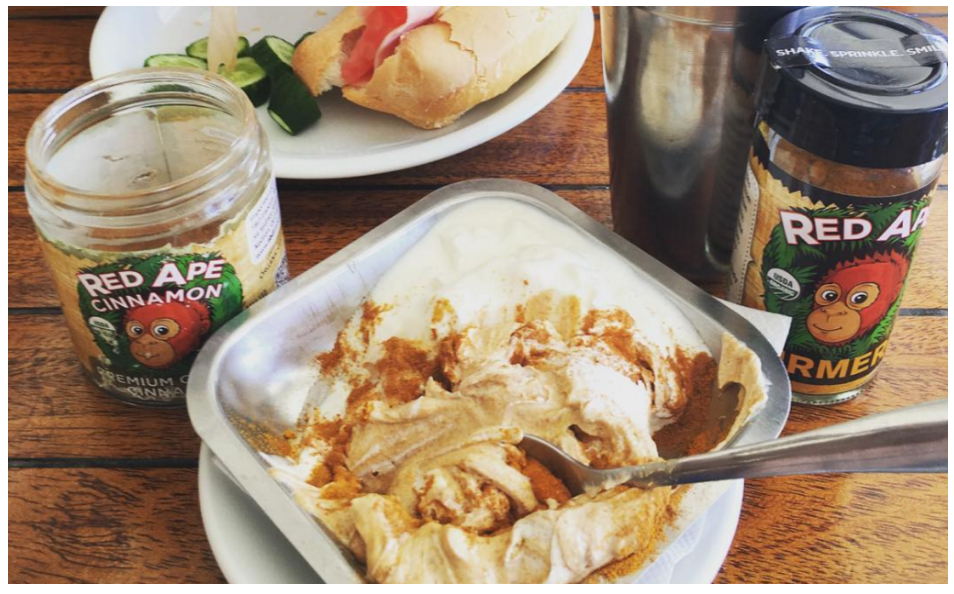 2. Turmeric tonic. The bioavailability of turmeric increases when it's fermented. I'll often make up a batch of my fermented Turmeric Tonic … bound to pacify pain and cool the angry inflammation.
3. Fermented turmeric. I then take the leftover turmeric from making the tonic and puree it into a paste that I then use in curries and stews etc. It will keep for ages (it's fermented!). Just as long as it still looks and smells fine…
4. Turmeric caramel bark. I follow this recipe, but use shredded coconut, salt, a bit of pepper and turmeric powder to taste.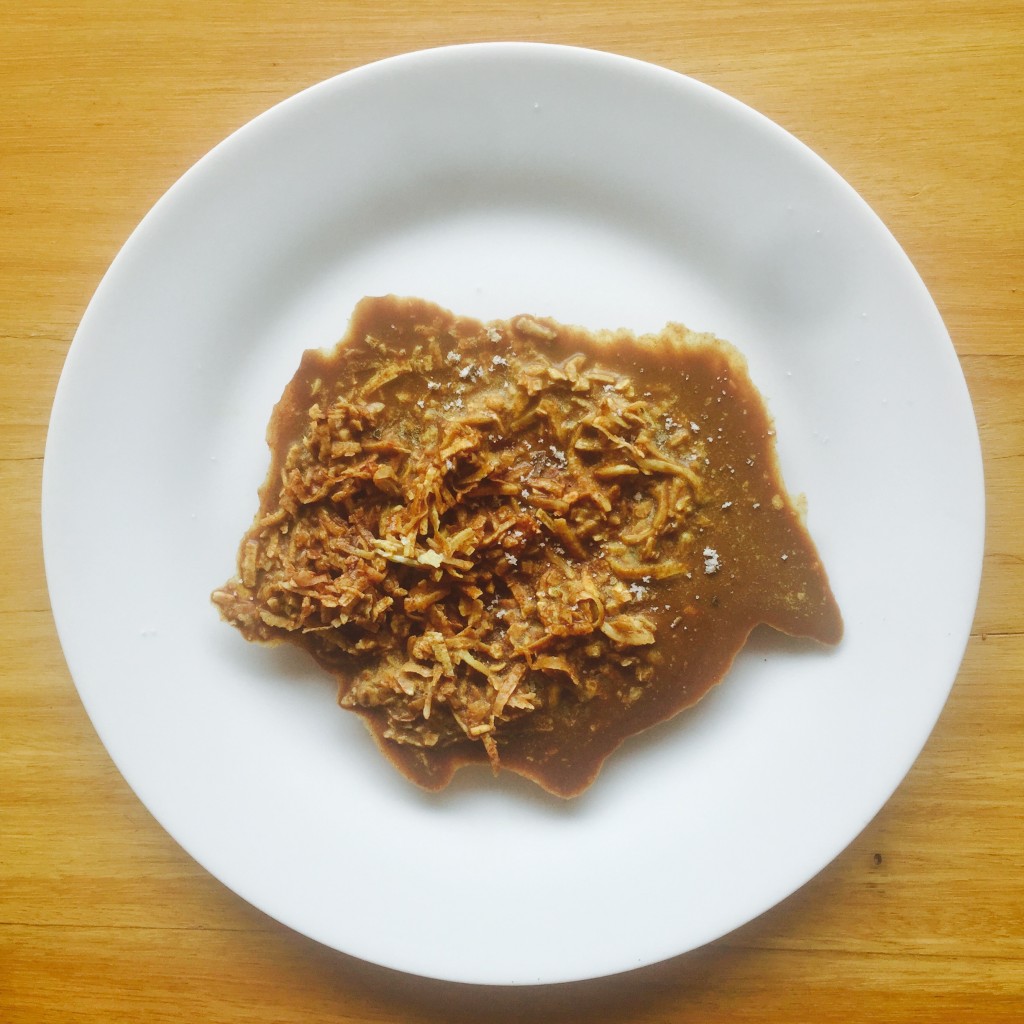 5. Golden milk. This is a recipe in my I Quit Sugar: Simplicious book. Simply heat 1 cup milk (coconut or dairy is best), 1 teaspoon coconut oil, 1/2 teaspoon of fermented turmeric paste and a generous sprinkle of pure vanilla powder and ground cinnamon in a saucepan over medium heat, stirring constantly. Serve warm.
6. Turmeric eggs. I add 1/2-1 teaspoon of powder (or 1-2 teaspoons of fresh stuff) to scrambled eggs, producing a wonderful colour!
7. Turmeric and chilli chocolate. Use this basic chocolate recipe and flavour with a good sprinkle of turmeric, salt and cayenne pepper.
Any extra tips you'd like to share? Add them to the comments below.