This is another instalment in my hiking guide series. This time I ventured to the southern end of the NSW coast to do the Light to Light walk, a moderate two or three-day coastal hike between two lighthouses that's rated in many lists as one of the Top 10 walks in Australia.
Me, I'd stick it up there, too.
I would also recommend it as "a great first overnight hike for anyone getting into the whole caper". The hiking is smooth and rated a 4 (moderate) and well signposted. The scenery is stunningly varied. The campsites are wonderful. And having the option of staying your last night in a lighthouse keeper's cottage is a great carrot to have dangling in the harder sections.
A few things to note:
One of my passion projects is to encourage people to hike and to engage with nature and regional parts of the world. From time to time I accept partial support to do this from tourist bodies. In this case Destination NSW lined me up with lighthouse accomodation, connected me with information I required, and a local ranger, and sponsored my breakfast at the two mindful foodie places I share. You can check out my policy on advertising and sponsored posts at your leisure.
Check out more images for this hike on Instagram via #NewSouthWales, #ILoveNSW #lighttolight #benboydnationalpark #sapphirecoastnsw. FYI, I often research my hikes via social media hashtags.
There's a great new NSW Parks app that has podcasts and videos about the walk. You can watch/listen as you arrive at the relevant spots on the walk and learn about the Aboriginal culture, the plants and wildlife. The wildwalks page on this walk is also super helpful.
I formulate all these hikes to a "flow", whereby you do a circuit, or the process of getting there is part of the trip itself. I also incorporate a "slow foodie" element.
I generally do these guides in pictures and share the highlights and links for learning more. Mostly because this is what I look for when researching a trip.
And so…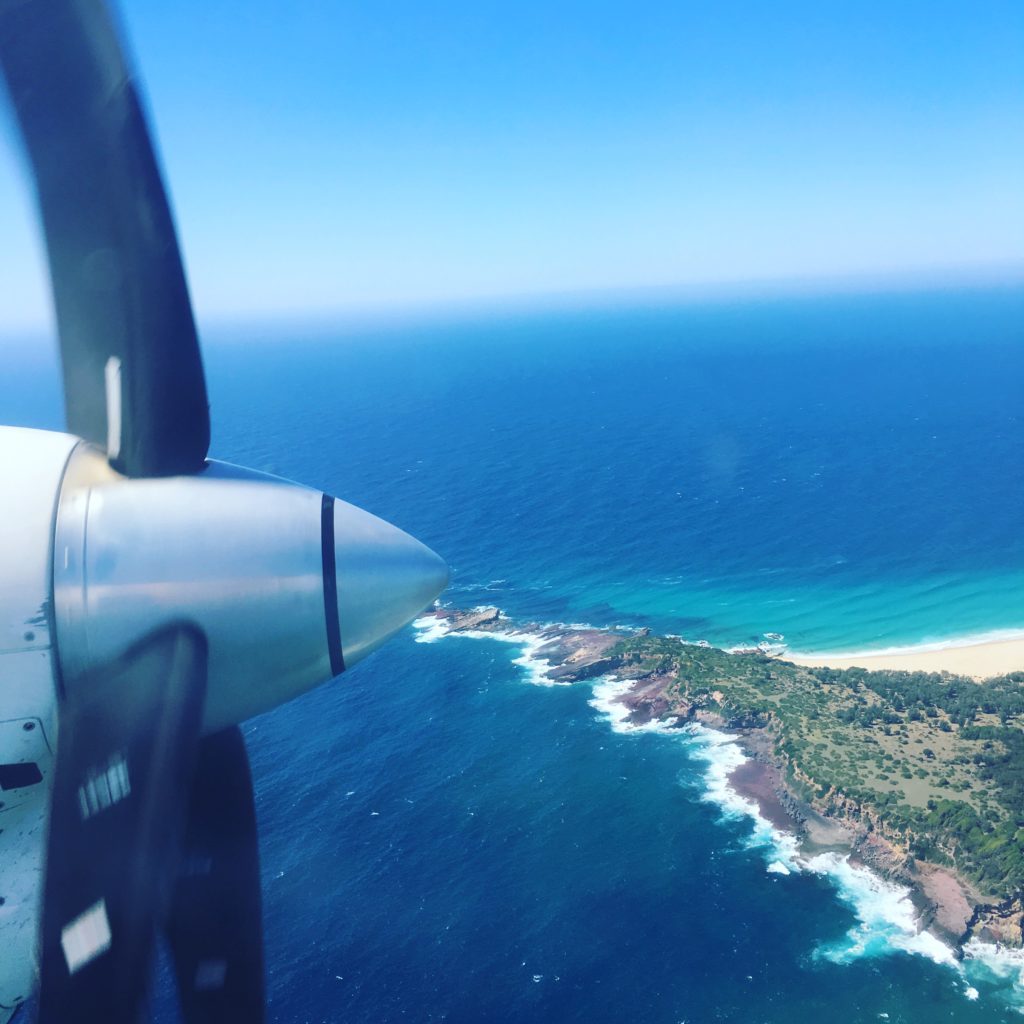 The nearest town to the start of the hike is Eden. I flew into Merimbula on one of those twin propeller outfits. It was a fun part of the journey. It stops off at Moruya en route, picking up a few locals, before continuing on south…like a bus!! Everyone chats and laughs.  The airport is not unlike a bus stop, too.
I know the area quite well – I've done a bit of mountain bike riding this way and some of my family are originally from the area. It's dead-set stunning, in part because it's made up of the kind of beaches you see in brochures: a little wild, no one on them, with intriguing hiking tracks stemming off them. The far south coast is also emerging as a wonderful slow food hub with great local markets and food producers. Check out smoked fish, mussels, oysters and apples. Tick, tick and tick in my book.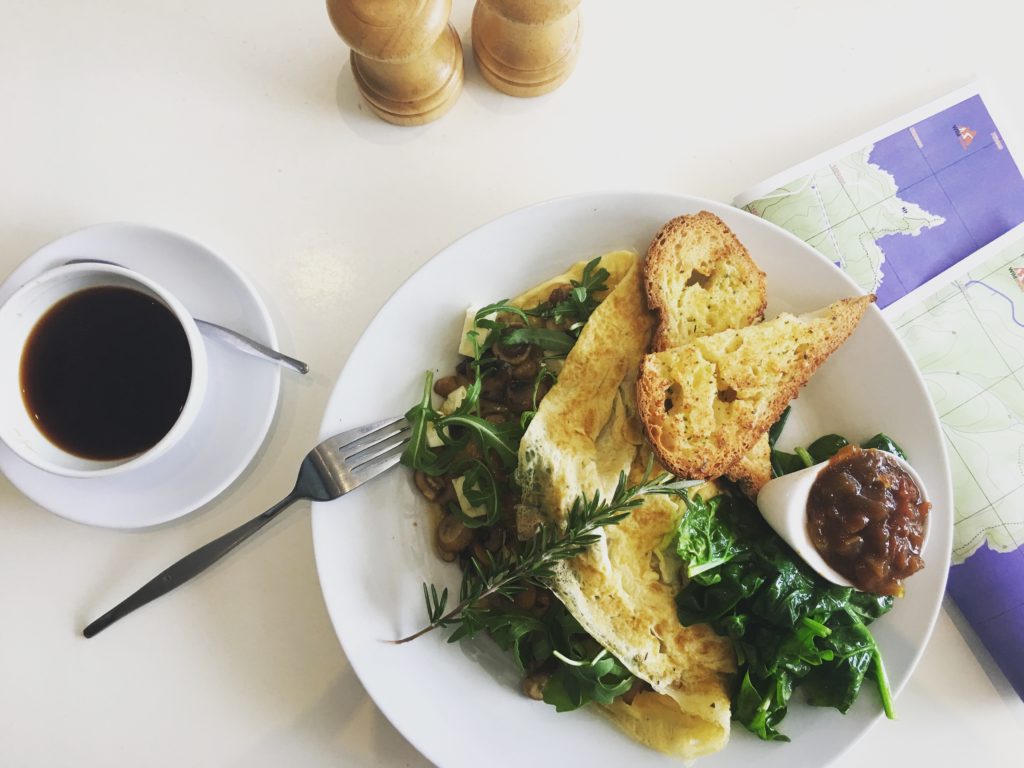 Day one:
Entails a 13km hike. I took things languidly and ate breakfast at Sprout Cafe on my way to the start of the walk in Ben Boyd National Park. I highly recommend you do, too. It's everything a health food joint should be. The produce is either grown out the back or supplied by farmers and backyard growers in the area who  stream in in the mornings with their wares, stopping for a coffee. Owner Karen also supports the local school with their veggie garden – the kids sell their produce in the store and the funds go back into the garden. Genius! The menu is one to rival most places in the big cities and – glory be -all cleaning products and loo paper are the most sustainable options I've ever managed to find myself. I stocked up on local cheese and veggies for my trip, too. And got the rest of my supplies from the IGA across the road.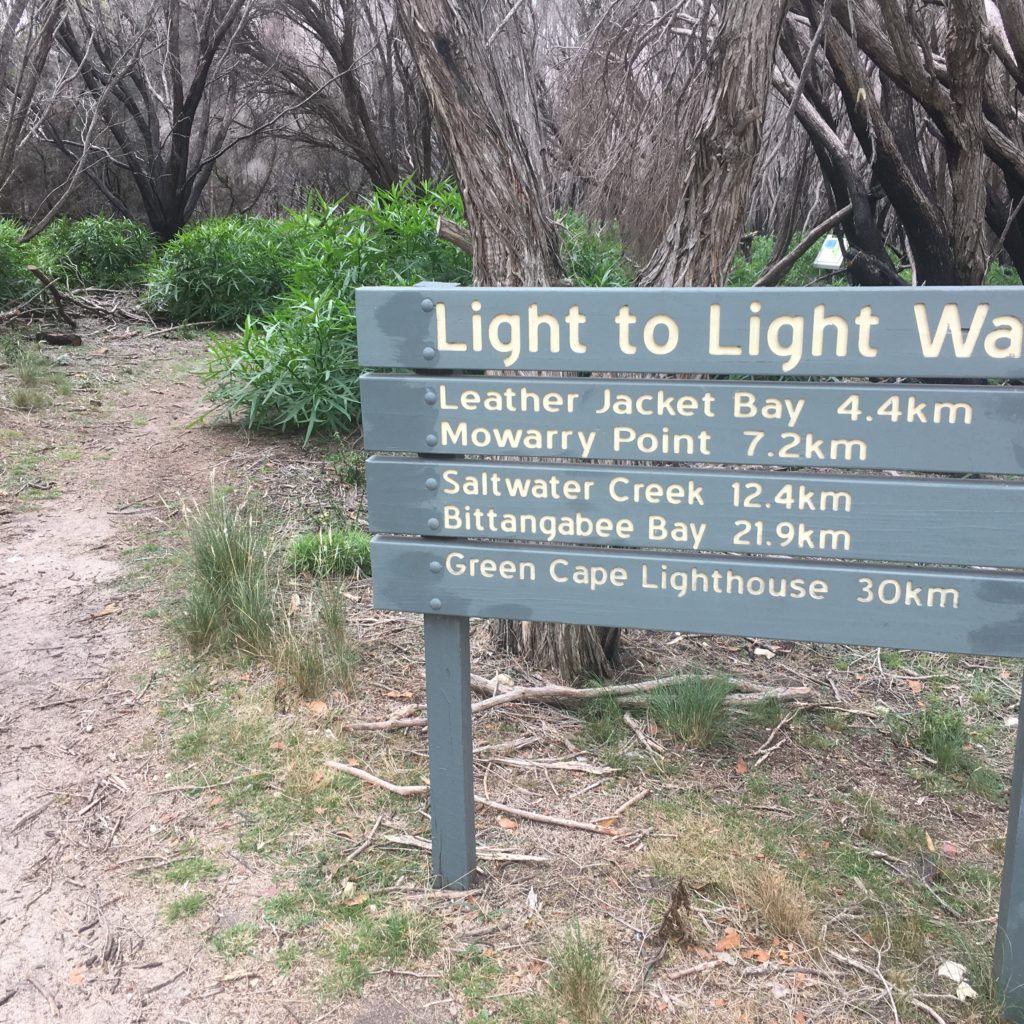 This is how I did it: I dropped my car at the end of the walk (at the Green Cape Lighthouse) and had the ranger drive me to the Boyd Tower start – a bumpy 45 minute drive through forest. This is a service they offer (at a $150 fee). I recommend it; it saves multiple cars and inefficient and deflating driving back and forth. It also means you can leave your food for the last night in a fridge.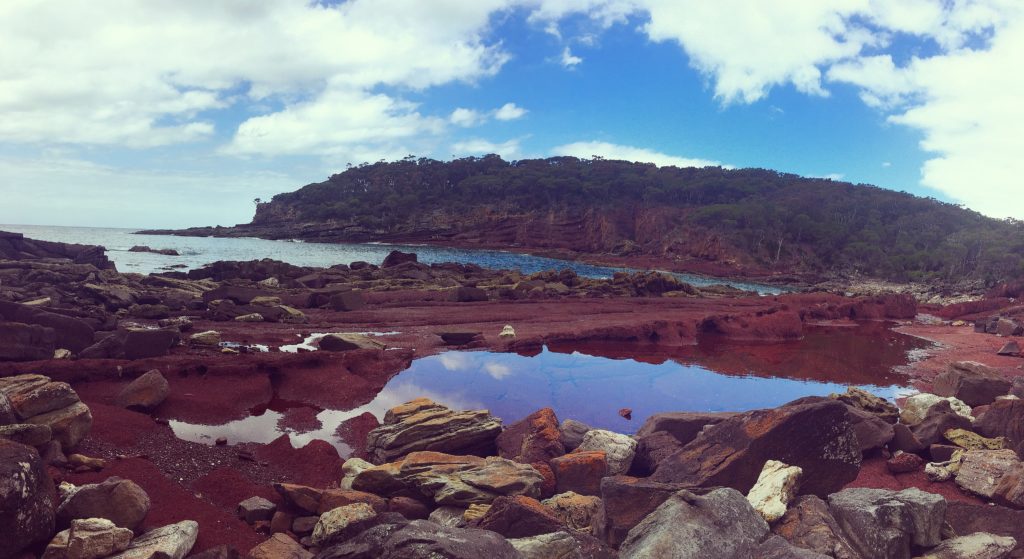 You walk along beaches and around red rock rock-pools. I didn't see a soul. I was supremely happy.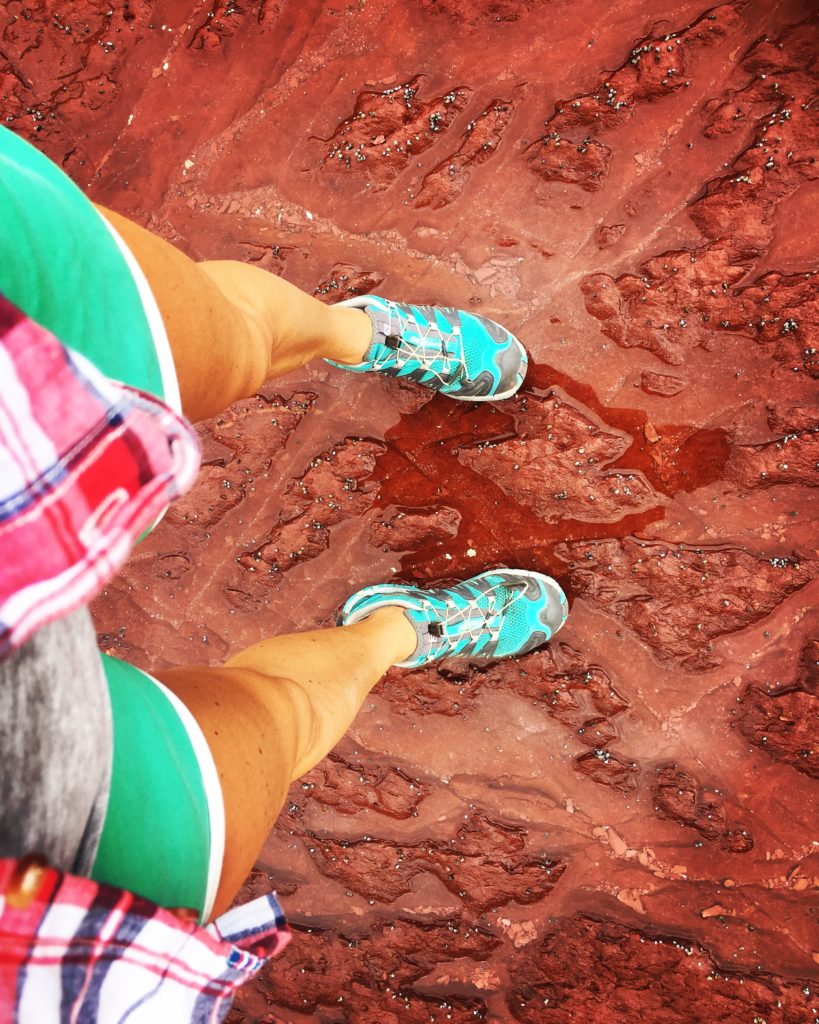 This trip was particularly minimal. The above outfit serviced the whole trip. My pack came in at 11kg, including tent and sleeping bag, cooking gear, food etc.
A stop-off at Mowbray Point is stunning. I swam here. No one else around. The walk is dotted with lovely private beaches like this.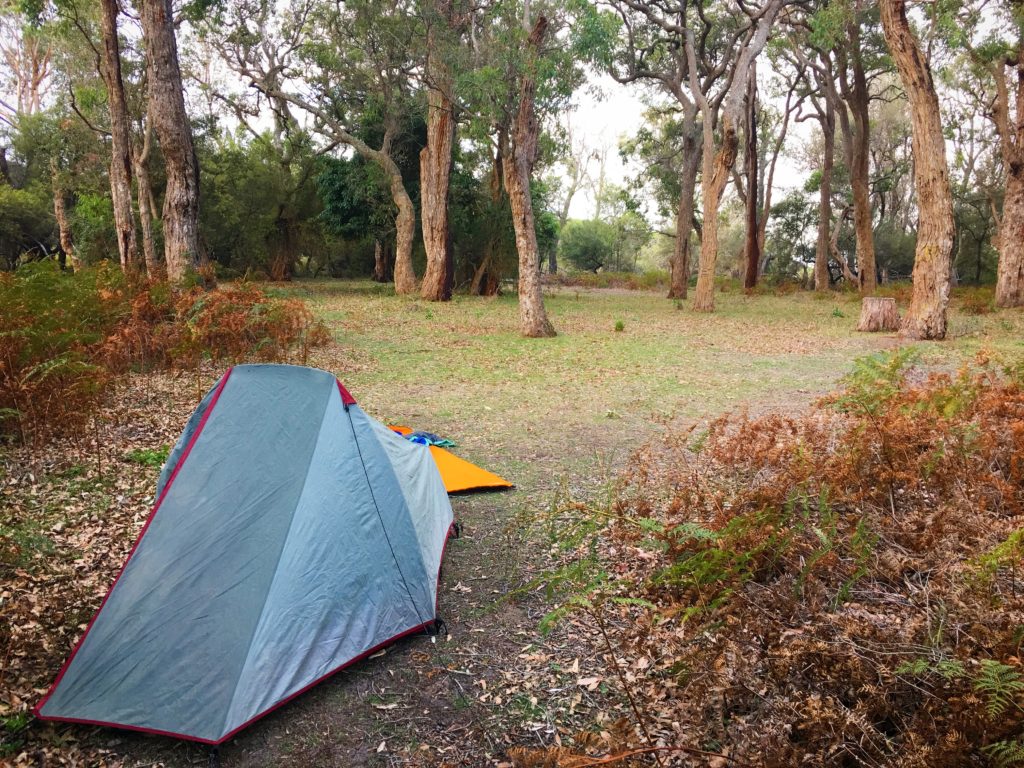 Night one is spent at Saltwater Creek campsite, positioned on a peaceful lagoon, at the ocean's edge. The place is teeming with kangaroos and wallabies. If you're not a hiker, you can drive in and camp. If you're not into carrying your gear, Light to Light Camps can drop it off for you, set up your tent and even prep dinner.
There's running water and drop loos. Just so you know.
Day two:
Early morning nudie swim and I was off.
Today's walk is 18km and just as varied as yesterday's.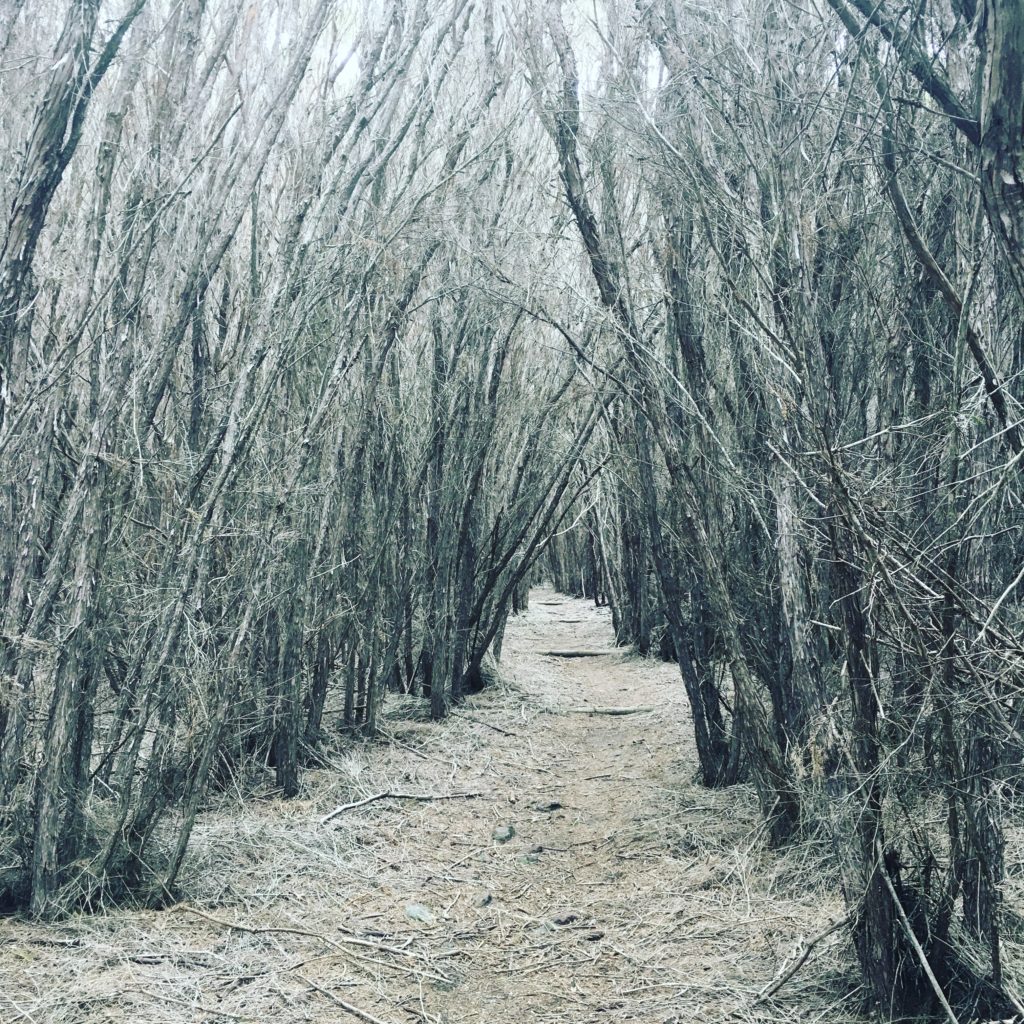 Eerie tea tree bits…the entire walk is varied and mystical and quite protected.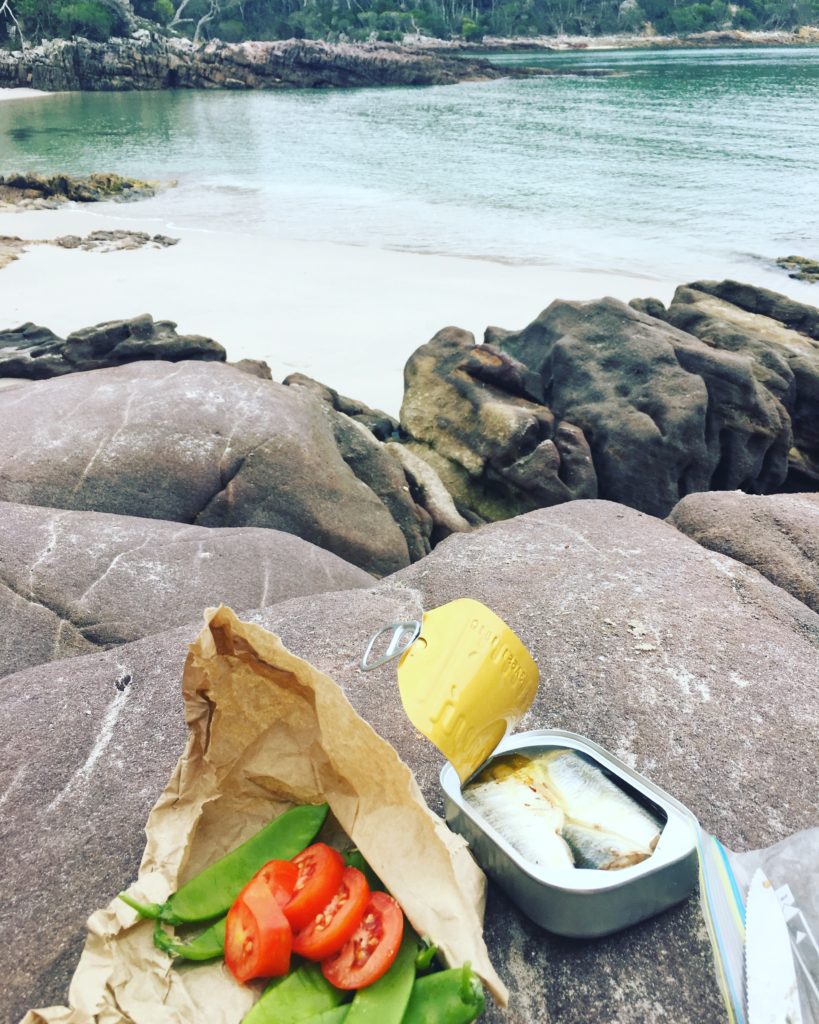 I stopped here at Bittangabee (which also has a bush campground and you can break your trip into a three-day walk if you like by staying here on night 2)..Since so many of you ask what I eat on hikes…tinned sardines, crispbread, tomatoes and snow peas from Sprout Cafe, an apple and walnuts.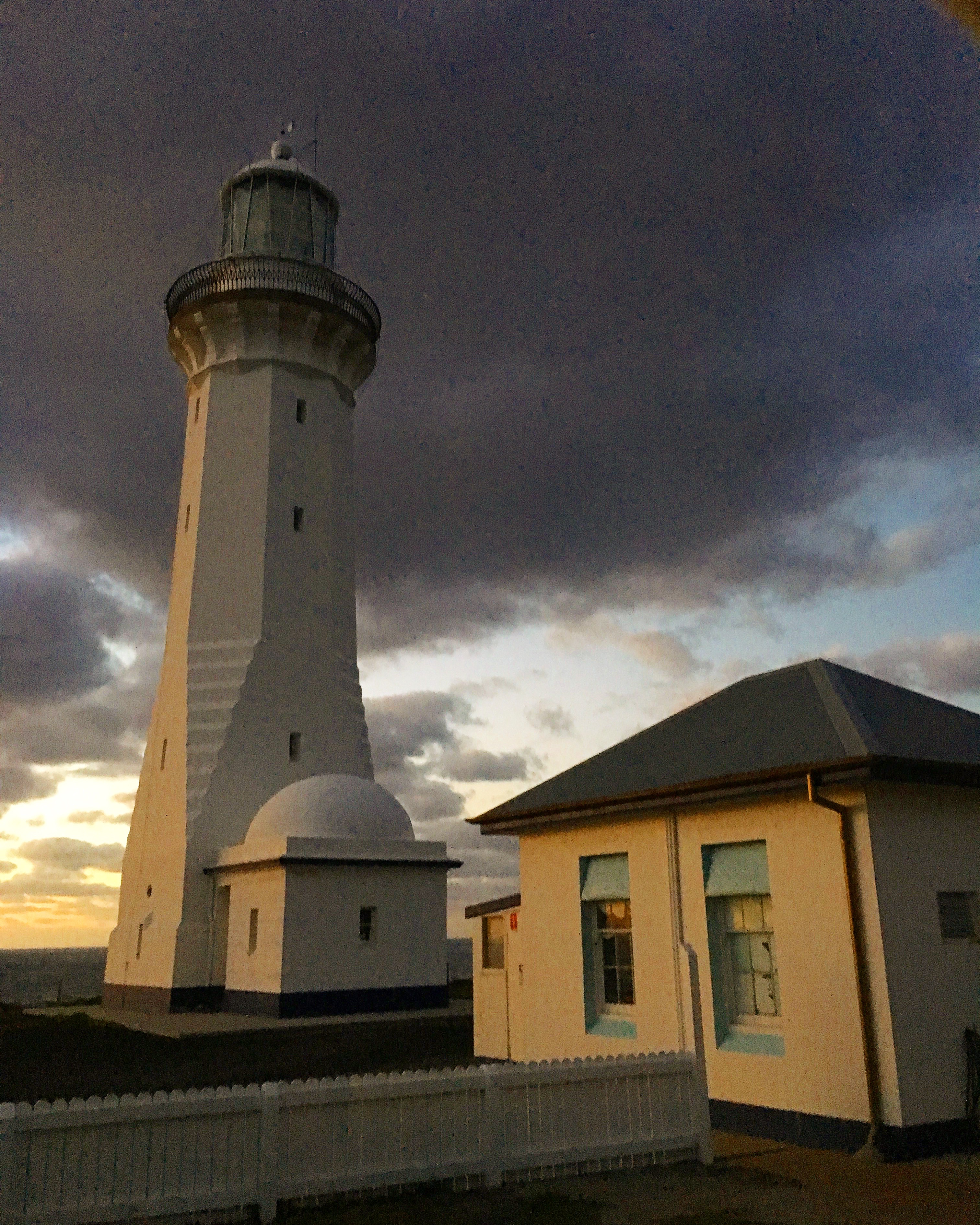 Mid afternoon I arrive ahead of an epic storm at Green Cape. There are a few super-affordable accomodation options in the lighthouse keeper's enclave. One of them can house 10 people. The lighthouse's history is incredible and I highly recommend having the ranger (who lives on site) to give you a tour. I went up at night and heard about the 108 (yes!) people who've been shipwrecked on the cape (there's a cemetery nearby).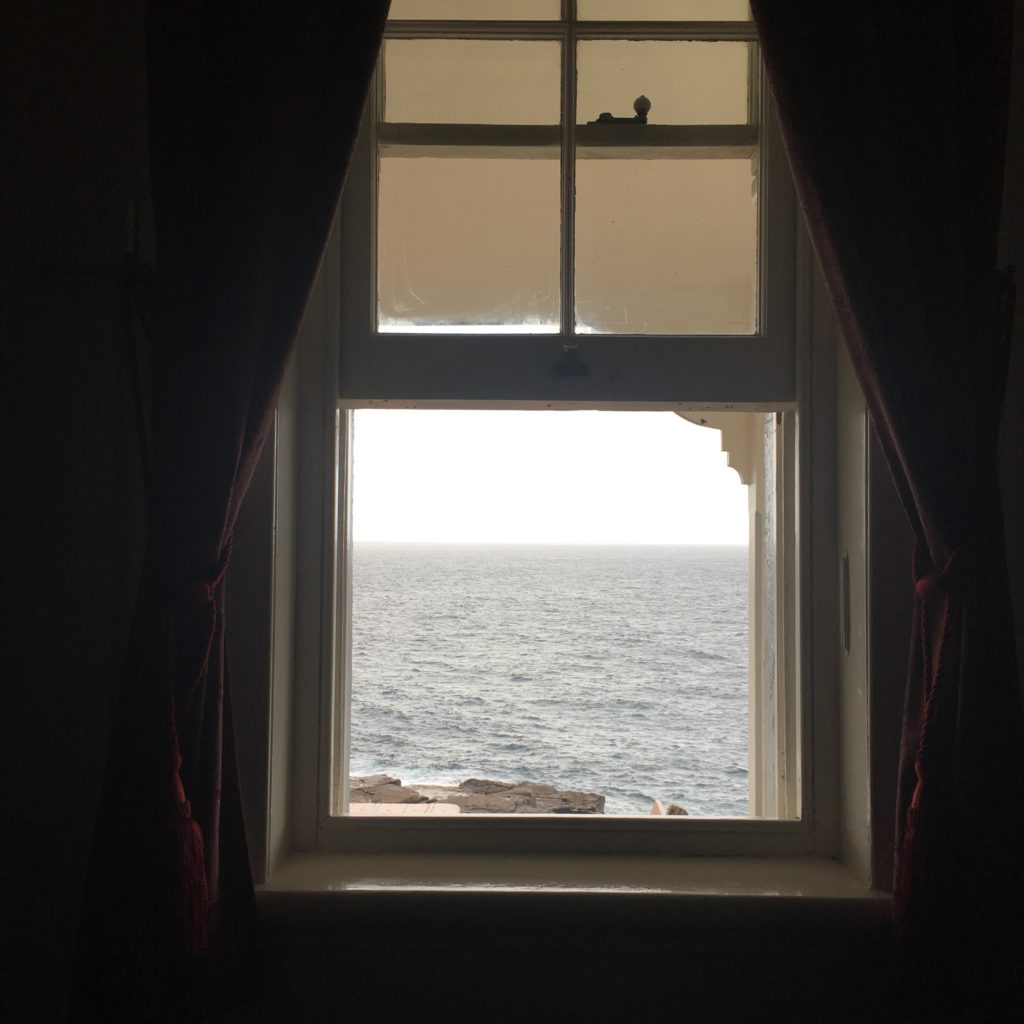 The view from my bed in the afternoon where I read and drank tea before cooking dinner in the communal kitchen.

Tip: I HIGHLY recommend doing the walk in whale migration season. Visitors can sit on the cottage balcony and watch them pass. About 12,000 a year do the trek up and back, breaching spectacularly. This position above is commonly regarded as one of the best vantage points in the world to watch the display.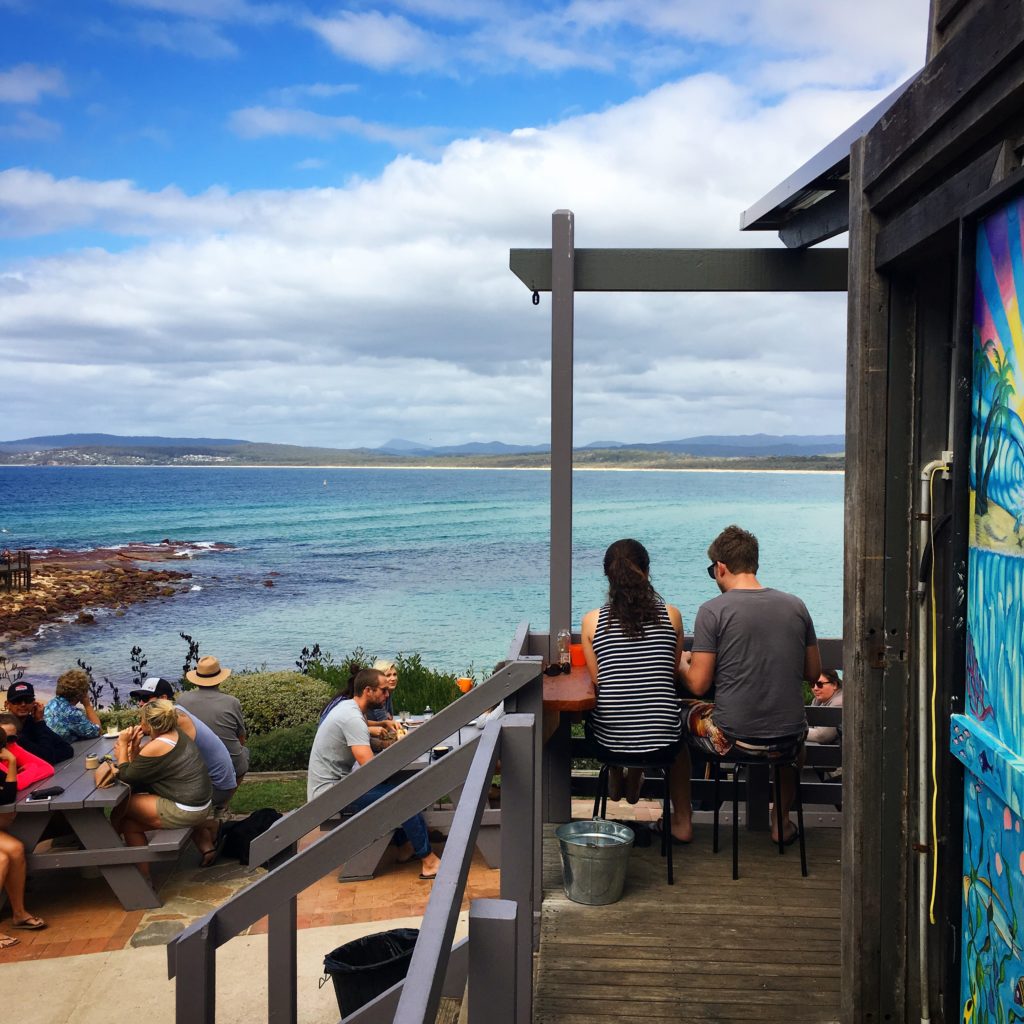 Day three:
Before my lunchtime flight I stopped off in nearby Merimbula at Beach Bar Cafe. Check the view. This place is a gem. I'd cross New South Wales to go visit again. Their coffee is superb and the food spot on.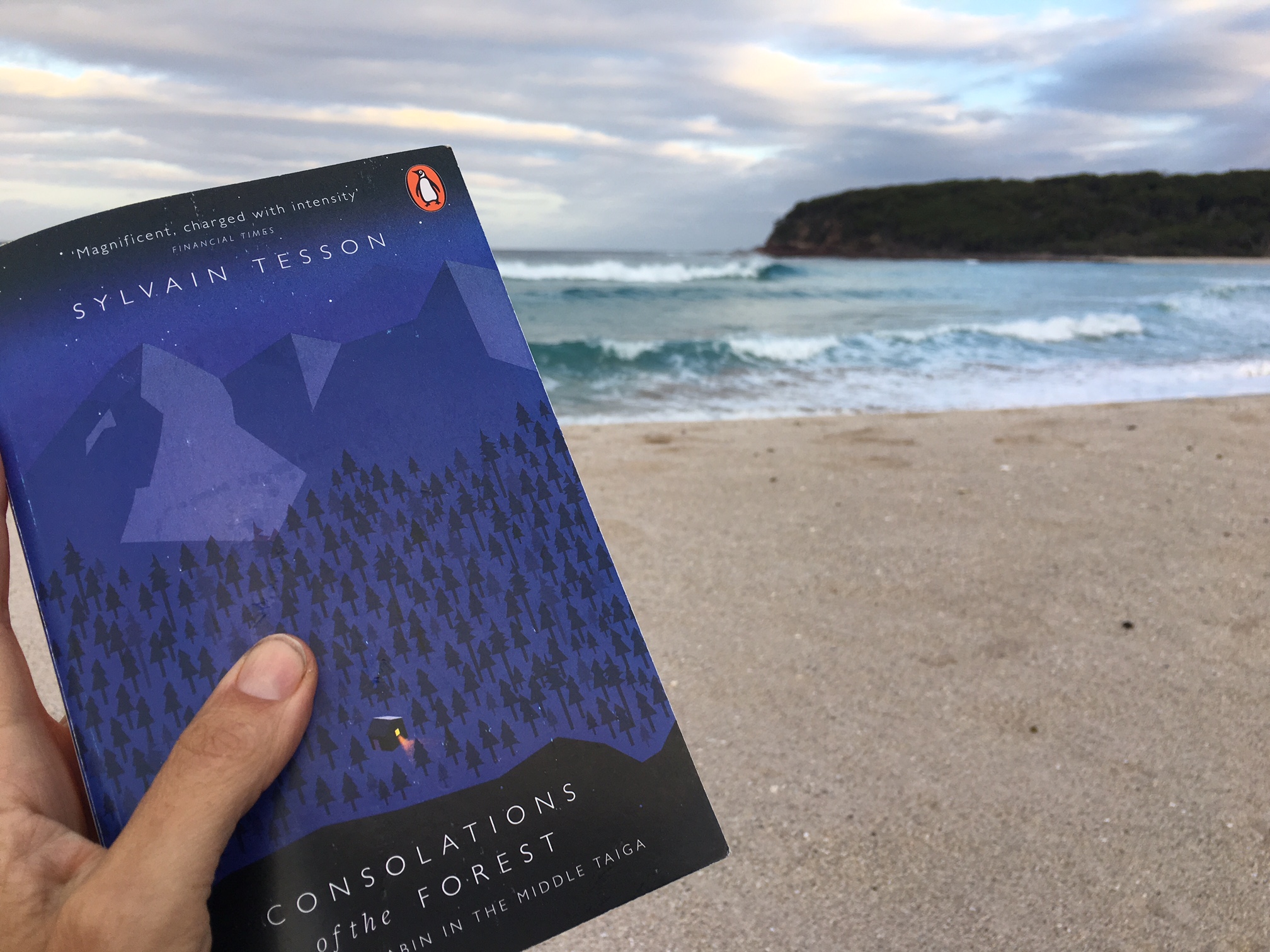 The book I read:
I always walk with a big, magnificent read. This time: Consolations of the Forest by French journalist Sylvain Tesson. It chronicles his six months spent living in a cabin in the forest in Siberia. It's full of pertinent hiking journey lines like this one:
"Silence and solitude are conditions that tomorrow will become more valuable than gold."
Tesson goes down deep into the value of aloneness, the ugliness of our self when stripped bare and the importance of connecting with nature and describes his mission as being an opportunity to catch up on reading. A thread of the book is some nice literary insights.
This is a ripper of a walk. I suggest getting a small crew together to do it – the lighthouse cottages small accomodate groups really well and it means the cost of hire cars and the ranger transport fee can be shared. Done the walk? Know the area? Feel free to share extra foodie/hike trips below.