When Simplicious came out October 2015 I set a challenge to all you guys: Cook every recipe in the book and tag it #simplicious306 and I'll follow your journey and share your recipes. The process was marvellously rewarding and brought together a bunch of wonderful souls who shared their journey…and even did meet-ups along the way. Anita at MyFoodSafari's is also doing the challenge and Erin and Anita have become mates off the back of it.
As I once said, ad nauseum, back in my reality TV days, there can only be one winner. Only one Julie to my (somewhat less resplendent) Julia. And so it is I announce that Erin Barry, community worker and mum of two, from Canberra made it first to the finish-line.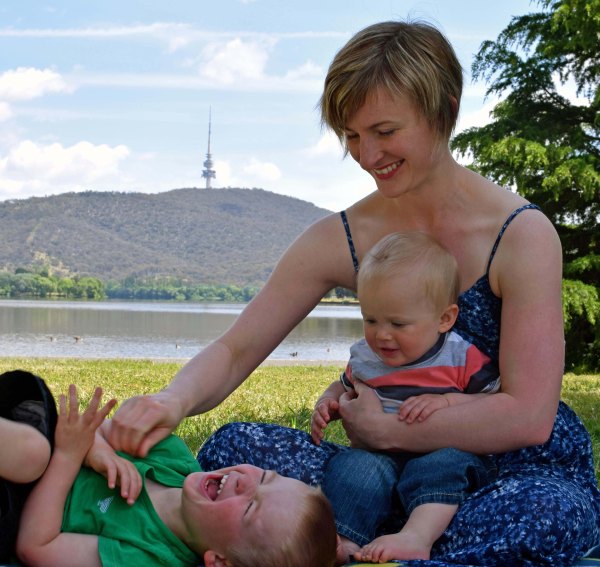 I've got to know Erin through the process. I know she hated the Untinned Sardines (noted!), for instance. Erin also came to an event in Canberra and we finally met. This is the kind of woman she is:
Erin brought ziplock bags to the afternoon tea for everyone so that leftovers could be carted home.
I'm sure you agree, such an act says a lot about a person. I've asked Erin to share her favourite recipes from the 18-month challenge (you can catch up on her whole journey on her Dreaming of Almonds site or on her Instagram.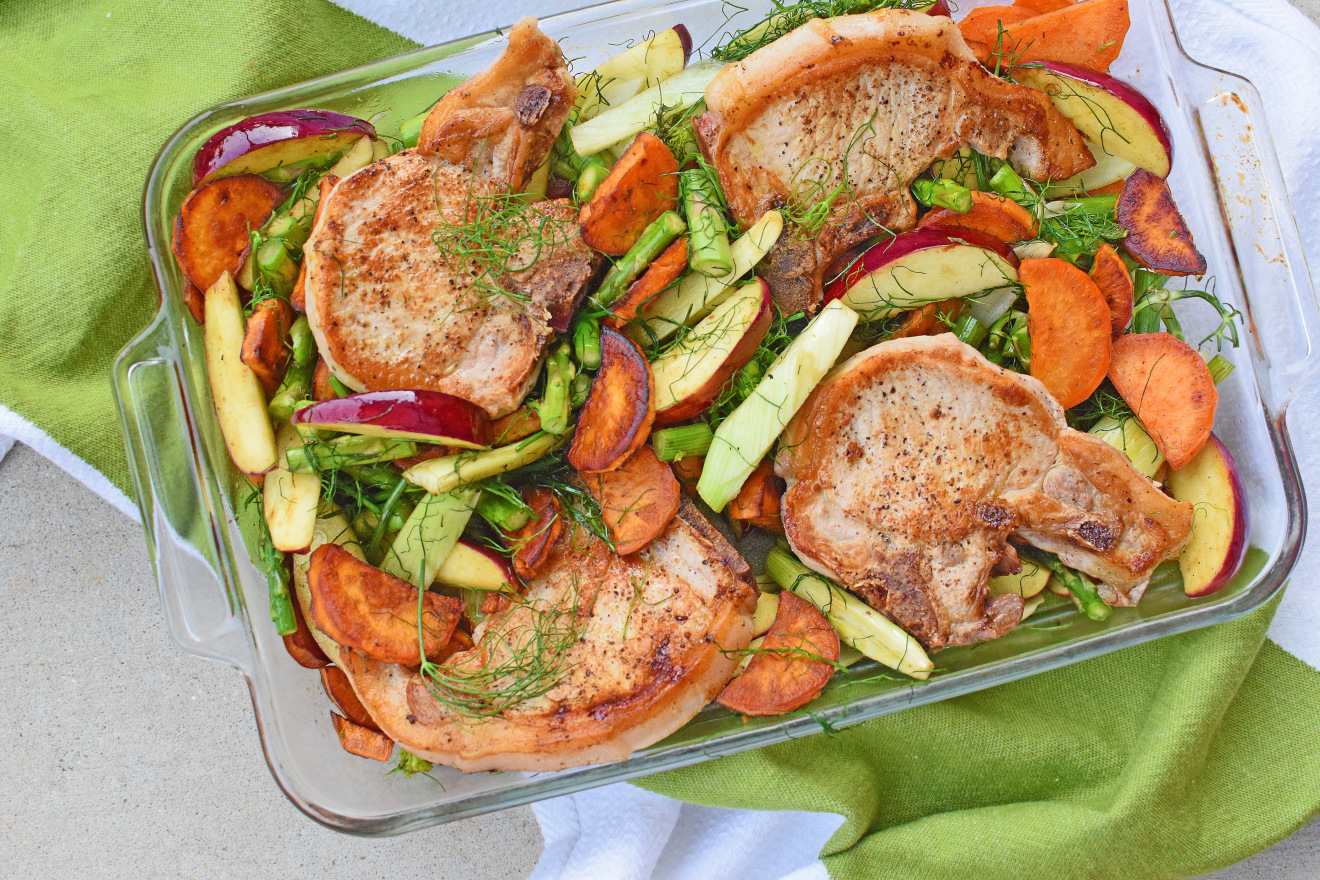 I cooked all 306 recipes from Sarah Wilson's book Simplicious, to see the impact it has on the way I buy, cook, consume and waste food. Read the first post here. Eighteen posts for 18 months. From all 306 recipes in Simplicious, these are my favourites. ) Although I thought several of them would be really tricky – like the beetroot cheesecake, or creating the offal meatloaf – they turned out to be quite straightforward.My biggest learning was that it's really quite simple to be mindful about getting the most value out of the food we use. It can also be fun and creative. As a family, we found simple steps that worked for us, like our weekly 'scratch night', being a little prepared and finding a flow to suit our own lifestyle. As a result, cooking has also become easier. Having a stash of ready-made spice mixes or dukkah, fermented vegetables, and marinated fetta or zucchini butter turns a plate of eggs into a substantial meal packed with flavour.It would be impossible to just pick my 'top ten', so I'm taking a slightly different approach. I've had lots of questions over the last few months about the most kid-friendly/family meals, the best desserts, etc. So here goes:
The Best Simplicious Recipes
Hands-Down Best Family Meal:
Winner: One-Pot Spaghetti and Meatballs (p 144) – this is a solid family favourite, especially because it cooks in a jiffy FROM FROZEN!
Runner-up: Sweet Potato Nachos (p 230)
My Favourite Comforting Dinner:
Winner: Recalibrating Pork Meal (p 234) – Must be served with a glass of red wine ?
Runner-up: Sweet Persian Tagine (p 224) with Morrocan Cauliflower, Chickpea and Quinoa Bake (p 224)
Best Low-Fuss Breakfast:
Winner: Slow-Cooker Zucchini and Pumpkin Spice Breakfast Pudding (p 62) – makes a lovely, warming breakfast or dessert. My Mum added some cacao to hers which was even more delicious.
Runner-up: Pizza Muggins (p 60)
Most Delightful Dessert on the Couch
Winner: Choc Ginger and Pear Muggin (p 288) – I loved all the muggins, but I'm a sucker for ginger! We ate many of these over the winter.
Runner-up: Peach and Peanut Butter Frozen Yoghurt (p 107)
Lunch in the Office:
Winner: Two-Minute Desk Lunch Noodles (p 116) – This is a genius idea, and perfect for odds and ends.
Runner-up: Pumpkin Spice Butter, Walnut and Sauerkraut Toastie (p 84)
Saturday Lunch at Home:
Winner: Caramelised Leek, Apple and Rosemary Socca (p 106) – A stand-out dish – the socca is amazing, especially with this indulgent topping.
Runner-up: Nori Roll in a Bowl (p 132)
What I'd bring to a BBQ:
Winner: Totally gaudy Christmas tree cheese ball (p 302): Although my 'tree' didn't work, this still made a gorgeous dip. One which everyone would enjoy (including the non-sugar quitters).
Runner-up: Raspberry Ripe Bites (p 273)
Most Celebratory Celebration Dish:
Winner: Sugar-free Glazed Christmas Ham (p 308) – Another universally enjoyed dish. How can you go wrong with ham?
Runner-up: Cardamom and Sea Salt Ganache Tart (p 318)
Hit-the-Spot Beverage:
Winner: Salted Caramel Cardamom Coffee (p 73) – I made decaf, of course!
Runner-up: Summer Peach and Basil Colada (p 345)
The Most Moreish Snack:
Winner: Super-Greens Couch Fondue (p 118) – my husband and I were fighting over this. The fact that it's eaten 'on the couch' gives it extra points.
Runner-up: Cheesecake Stuffed Peaches with Basil (p 294)
Most Critical for the Pantry Stash:
Winner: Never-Ending Vanilla Extract (p 45) – This has been the handiest little concoction to keep in the pantry. I use it most days, and now have two going at once so I never run out. Perfect for old caper jars or empty spice shakers.
Runner-up: Pumpkin Spice Mix (p 45)
Most Critical for the Fridge Stash:
Winner: Zucchini Butter (p 189), My Indian Kimchi (p 338) – It was very difficult to choose, but I love that these two last for ages and can just be chucked onto most dishes. I'm halfway through my second batch of kimchi.
Runner-up: Marinated Goat's Cheese (p 46), Pumpkin Spice Butter (p 80)
Hubby's Favourite:
Winner: Slow-Cooked Green Peas and Ham (p 217) – he's such a dude!! In fact, he's making this again tomorrow night.
Runner-ups: Cheeseburger Dim Sims (p 102), Cheapest Stew Ever (p 212)
Kids' Favourite:
Honestly, I think they would pick every sweet dish they could from Simplicious…! I've included a selection of their favourites below. The Golden Happy Times (p 296) were definitely a hit in Summer!
Thank you so much Erin. As a thank you I'd like to send you a care pack of stuff. My Mum and Dad will deliver it to you next week (Canberra connection!!).
If you have any questions for Erin or I about any of the recipes, let us know below…