So, I've been hiking again. I hike for a bunch of mental and physical wellness reasons. My hikes aim to integrate great food options en route and to work to a "flow" (with circuit loops and including the travel to and from the destination as part of the journey). I research them in detail, to include all these added extras so, well, you don't have to.
You can catch up on my other mindfully curated hiking trips here.
Today's installment sees me go out West from Sydney.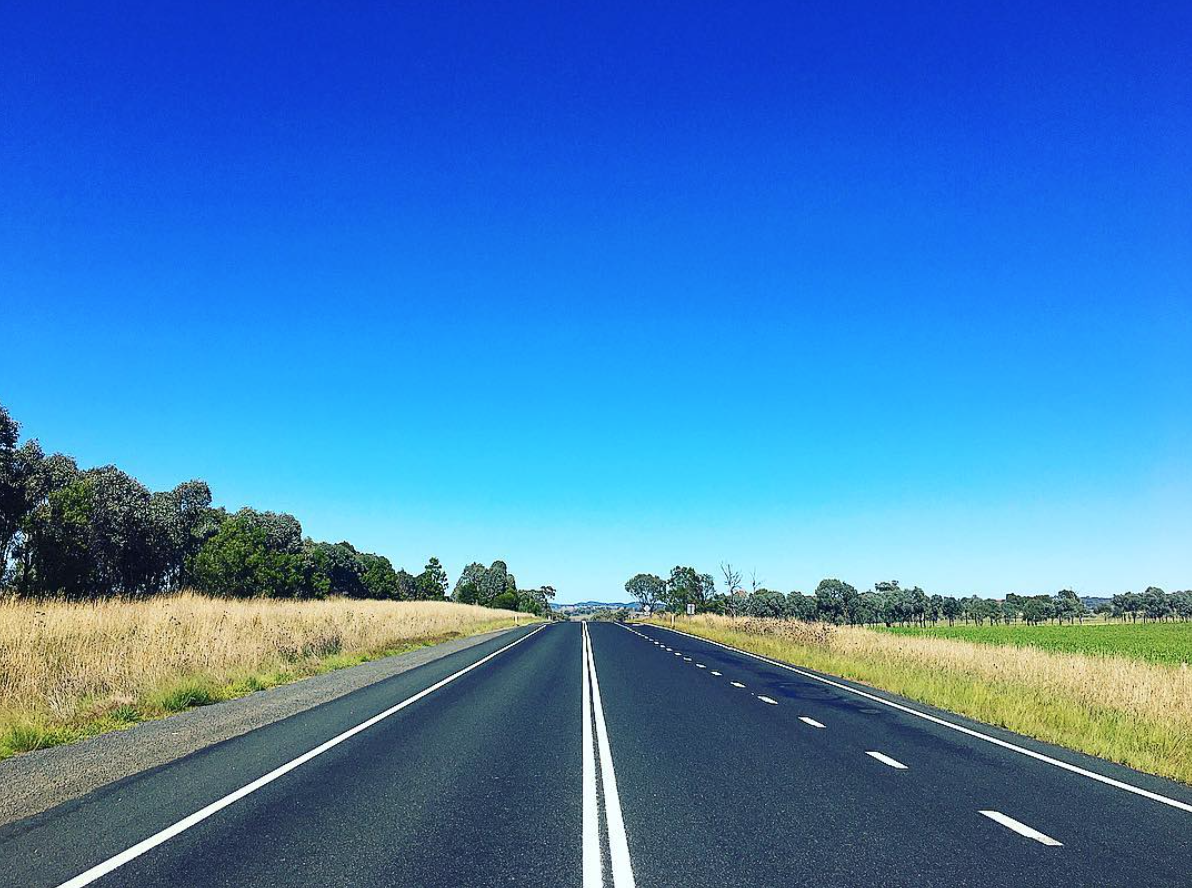 Head over the Blue Mountains and things can get very fun. I've previously showcased a great walk in Mudgee, but the other week I did a road trip that took me beyond Mt Victoria, through Lithgow and onto the largely undiscovered foodie region of Orange, then north through wonderfully expansive farming country to the home of what's regarded as the best hike in NSW, and then over to the high cattle country of the Upper Hunter. I completed the road trip with a stop in Newcastle before finishing the loop back to Sydney. Take a breath!
A few things to note:
One of my passion projects is to encourage people to hike and to engage with nature and regional parts of the world. From time to time I accept partial support to do this from tourist bodies. In this case Destination NSW lined me up with the hut accomodations, connected me with information I required, and a local ranger, and sponsored my meals at two mindful foodie places I share. You can check out my policy on advertising and sponsored posts at your leisure.
Check out more images for this hike on Instagram via #NewSouthWales, #ILoveNSW #sarahwilsonhikes. FYI, I often research my hikes via social media hashtags.
The whole trip took me six days. I'd suggest you allow seven-plus. Or only cover 2 or 3 of the stop-offs in the one trip.
You'll be driving long distances, so come prepared. And if you do Barrington Tops you'll need a 4WD. I didn't have one. And almost wound up in serious trouble. Check in with the National Parks ranger to be sure. Yes? Good.
Oh, also try to go in Autumn. A perfect time of year to experience the West.
I did the trip solo, because I'm like that. But it really is one to do with a mate or your family. But onwards to the journey…
Day 1: Orange
I love the idea of getting up and over the Blue Mountains to the old towns out the back 'n' West. It feels free and remote. The air is crisp, the ground granity and the skies clear.
After driving solidly out of Sydney for about three hours, I detoured very slightly to this lovely heritage town 15 minutes out of Orange. The main street's old buildings are all in tact and teaming with food options and lovely cottages to stay in. I'd recommend looking into staying here if you're into such things. Check out Tonic restaurant, too.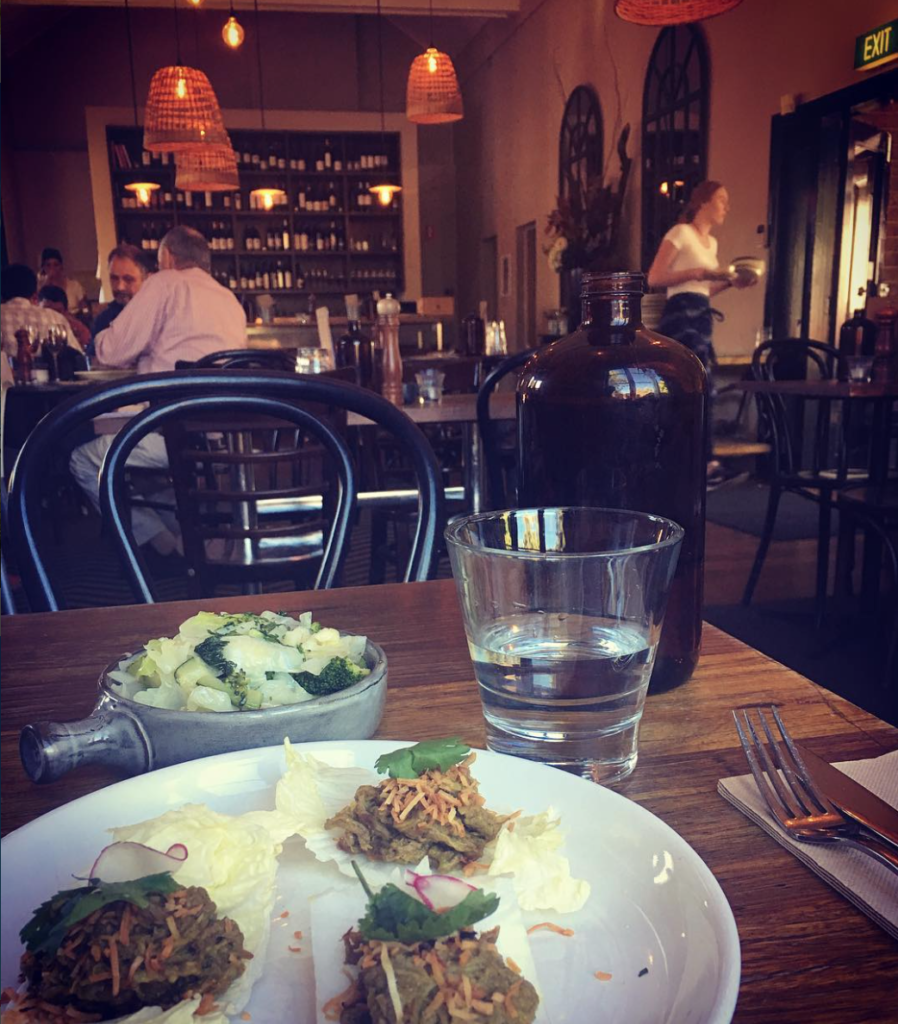 But I moved onto Orange to grab lunch at Union Bank, which uses local and ethical products, much of which is grown via their farm project.
Other places to try for lunch: Hillside Harvest And Groundstone café. Some locals also recommended Grocer & Co Organics and Good Eddy.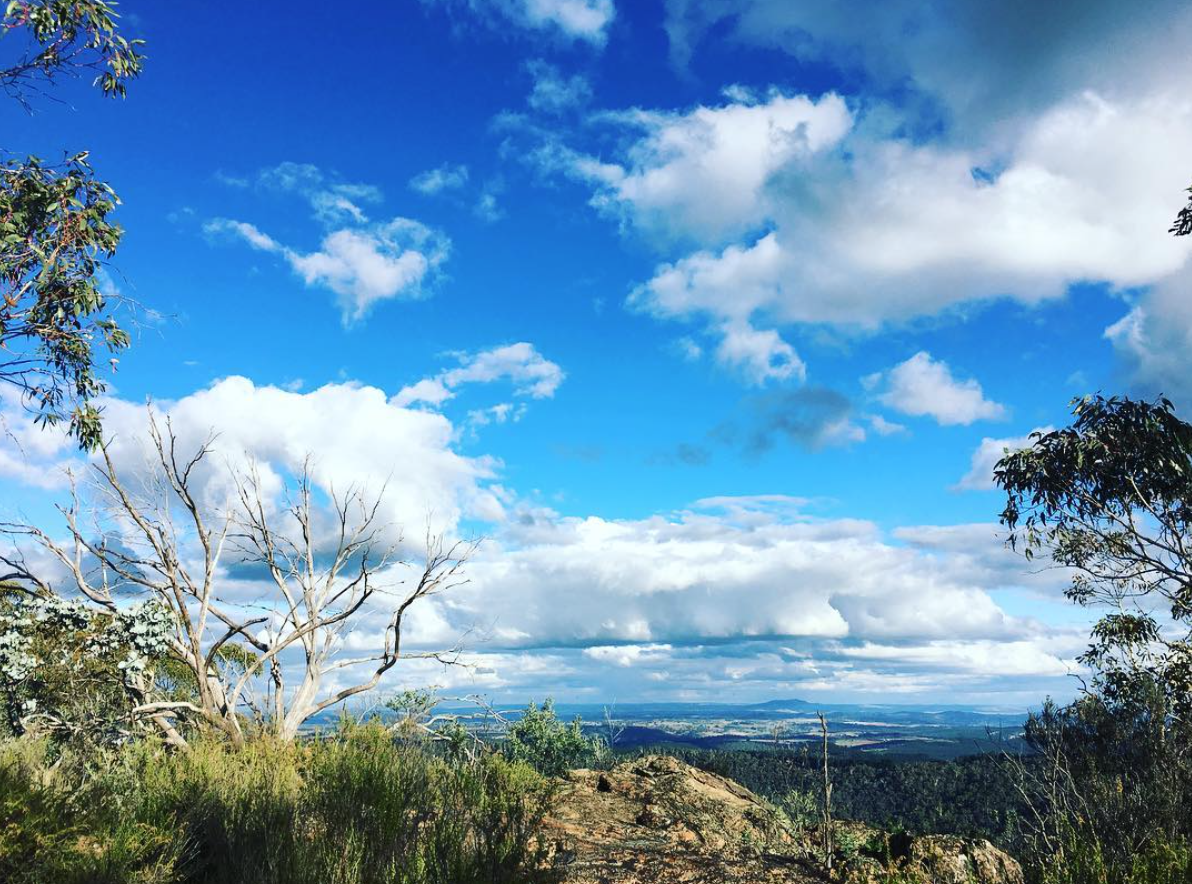 I then did a brisk hike up and around Mt Canobolas National Park.
Dinner was a treat at Lolli Redini.  The place is an Orange institution and is a wonderful showcase of local produce. They're big fans of the whole seasonal, organic, sustainable, low food mile ethical vibe. I ate a beautiful soufflé and …the pork cooked with local apples. Speaking of, it's worth getting to Orange in Autumn just for the apples.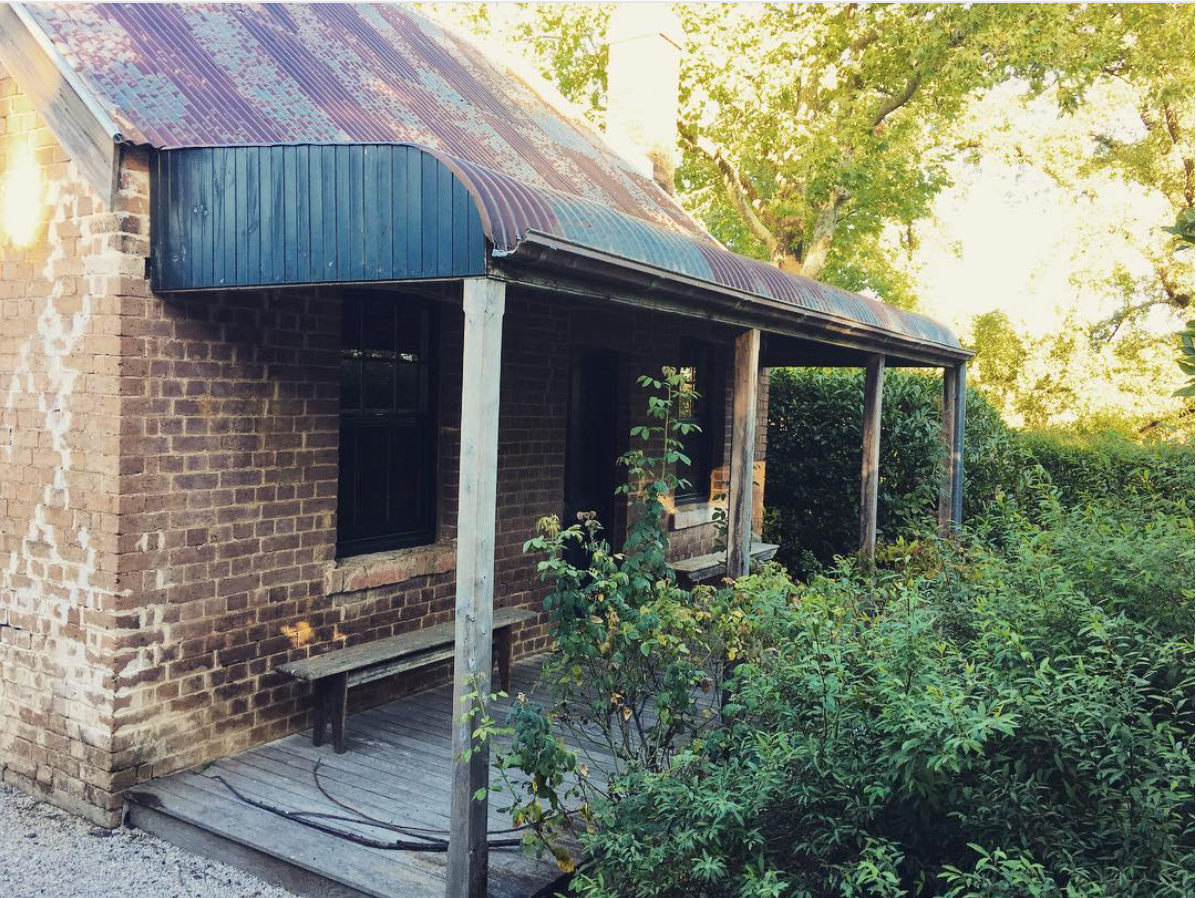 There are some great little farming cottages in and around Orange. I stayed at The Old Convent ,which was a perfect set up – rustic but super comfortable and cosy. Josie, the owner, is stationed nearby and is renowned as a wonderful catering chef.
PS If you're into farm gate stop-offs (I'm not; I prefer experiencing the food in local restaurants and spending my time hiking), I've been told the below are great.
Mandagery Creek venison – Venison Farm owned by Local is Lovely blogger and foodie Sophie Hansen.
Boutique Garlic: Boutique garlic and heirloom vegetables, fruit and honey all produced using ecological and sustainable methods by an agrarian scientist.
Thornbrook Orchard where you pick your own in fruit
Kurrafals Farm: Pick your own in season fruit and vegetable.
Some locals also recommended Keto Koala Queen in Wellington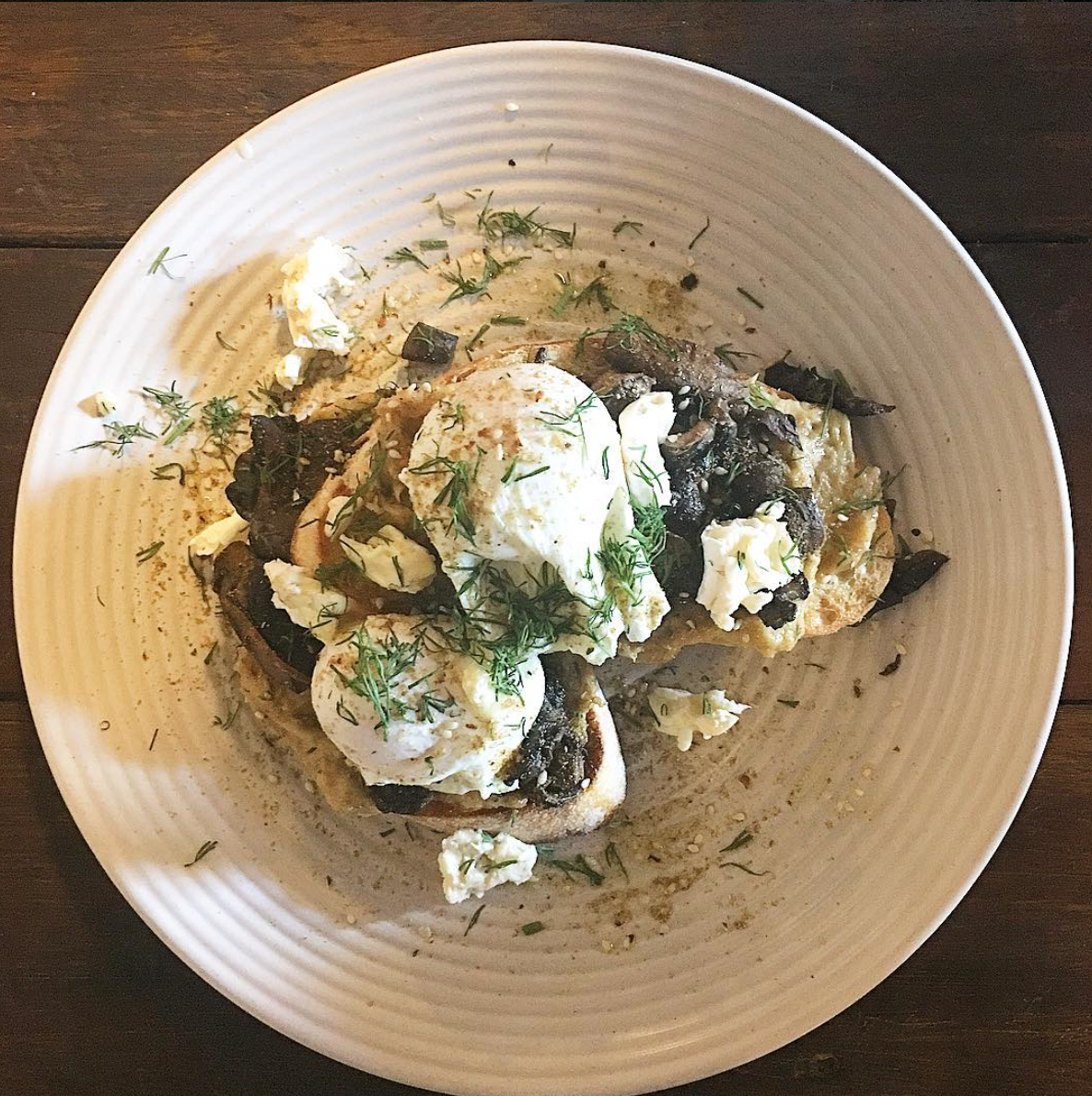 The next morning, on my way out of town, I stopped off for the above beauty at Agrestic Grocer. A great place to pick up some local products (I got some Mudgee chocolate and local apples) and eat a farm-setting breakfast at wooden benches. The place also hosts heaps of nighttime concerts, too…very barnyard-y and fun.
Day 2: The Warrumbungles
Deep breath. Big drive toward Coonabarabran. I swung past a few funny little towns, just to look and get the feel. Wellington, Gilgandra (where my family are from; my great-grandfather was a boxer there and was one of the first Coo-ee marchers).
After a spectacular drive through The. Most. Bombastic. Bushland…I finally arrived at Warrumbungle's National Park.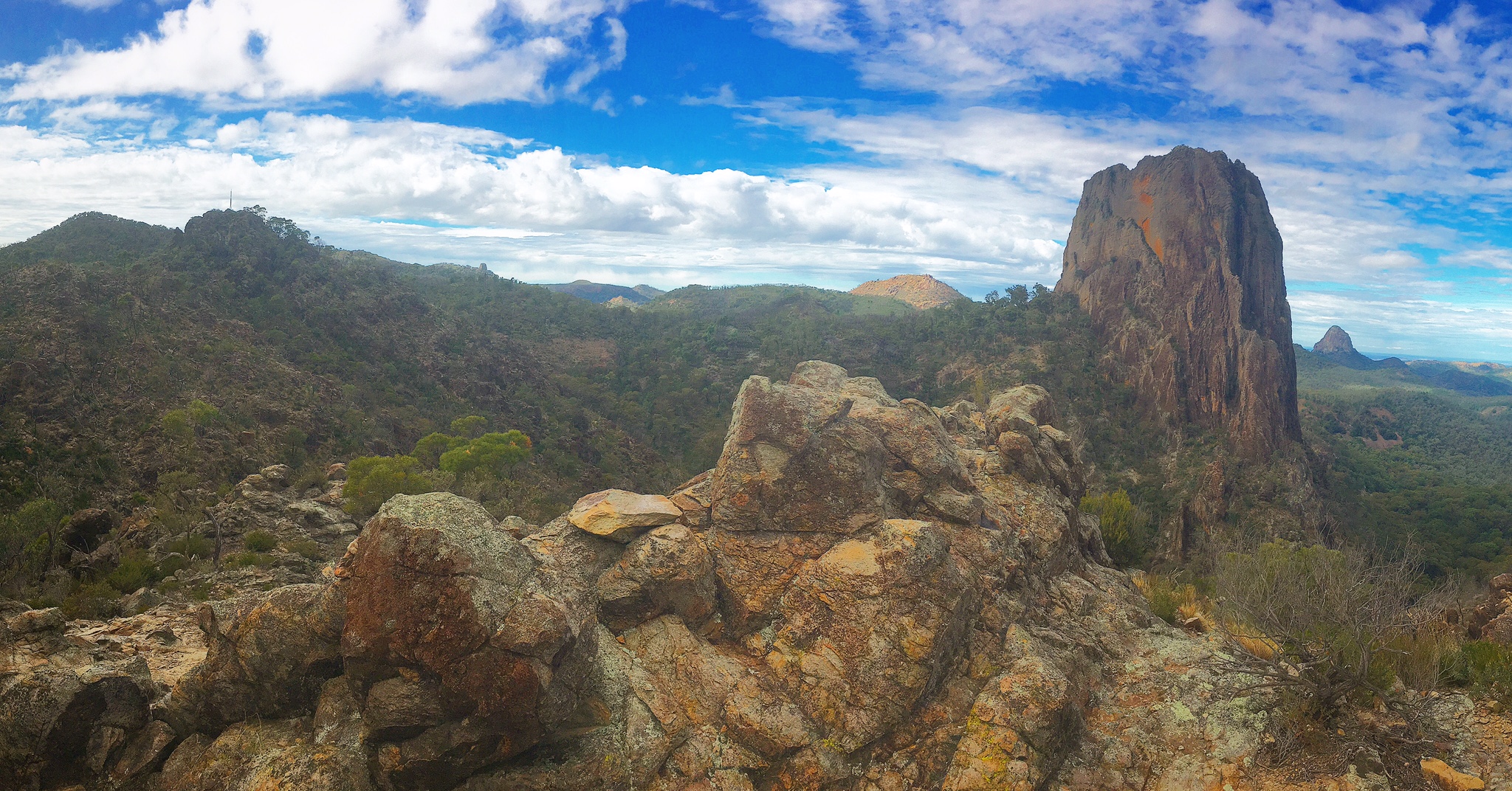 This place is hiking fairyland and totally deserving of it's gong as one of (if not the) best hikes in NSW (if not Australia).
I did the Breadknife and Grand High Tops Walk but split it over two days, camping up the top, and doing additional side trips on the second day on my way out. It came to about 20km over two days. Not arduous, but definitely spectacular and varied, with paved bits, steep stairs (for the first, popular section) and then some fun rock scrambling and meandering bushy bits.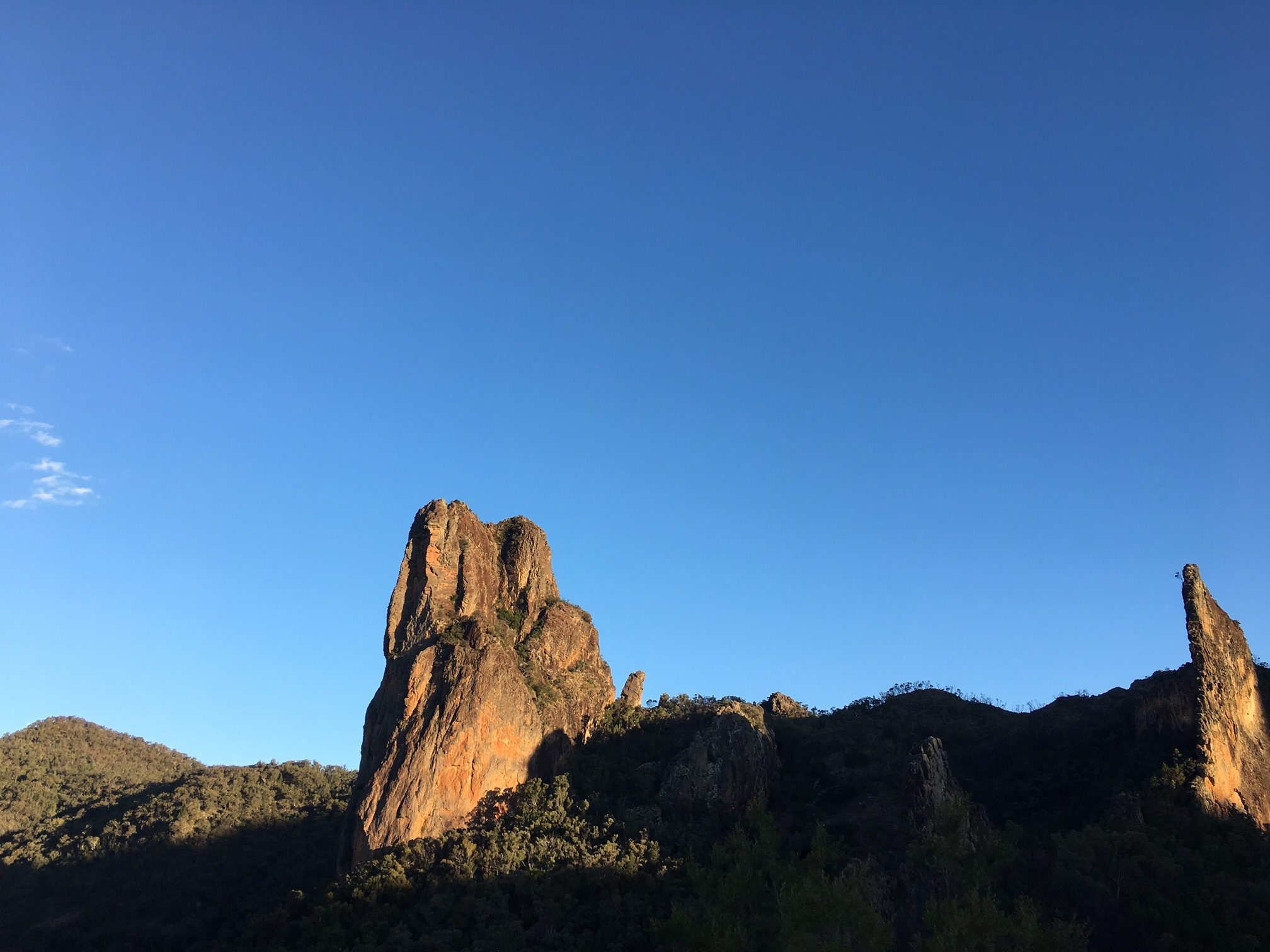 Day 3: Scone
Landing back to base in the afternoon I then hightailed back over East. Again, another big drive. If I had my time again, I'd have stayed an extra night in the park and done some more of the hiking the next morning. You might want to do the same and then take your time to check out some other foodie stuff (and non-tent accommodation in the area, some being quite close to Scone):
I made it into town just in time to grab dinner at The Cottage.
It's a wonderful country restaurant housed in an 1860's cottage nestled in the main street of Scone. Colin XX runs the place. He's a meat man. Knows his meat. Ages everything at The Cottage himself. And is passionate about supporting pasture-fed gear. I drank a local wine that had a lovely story.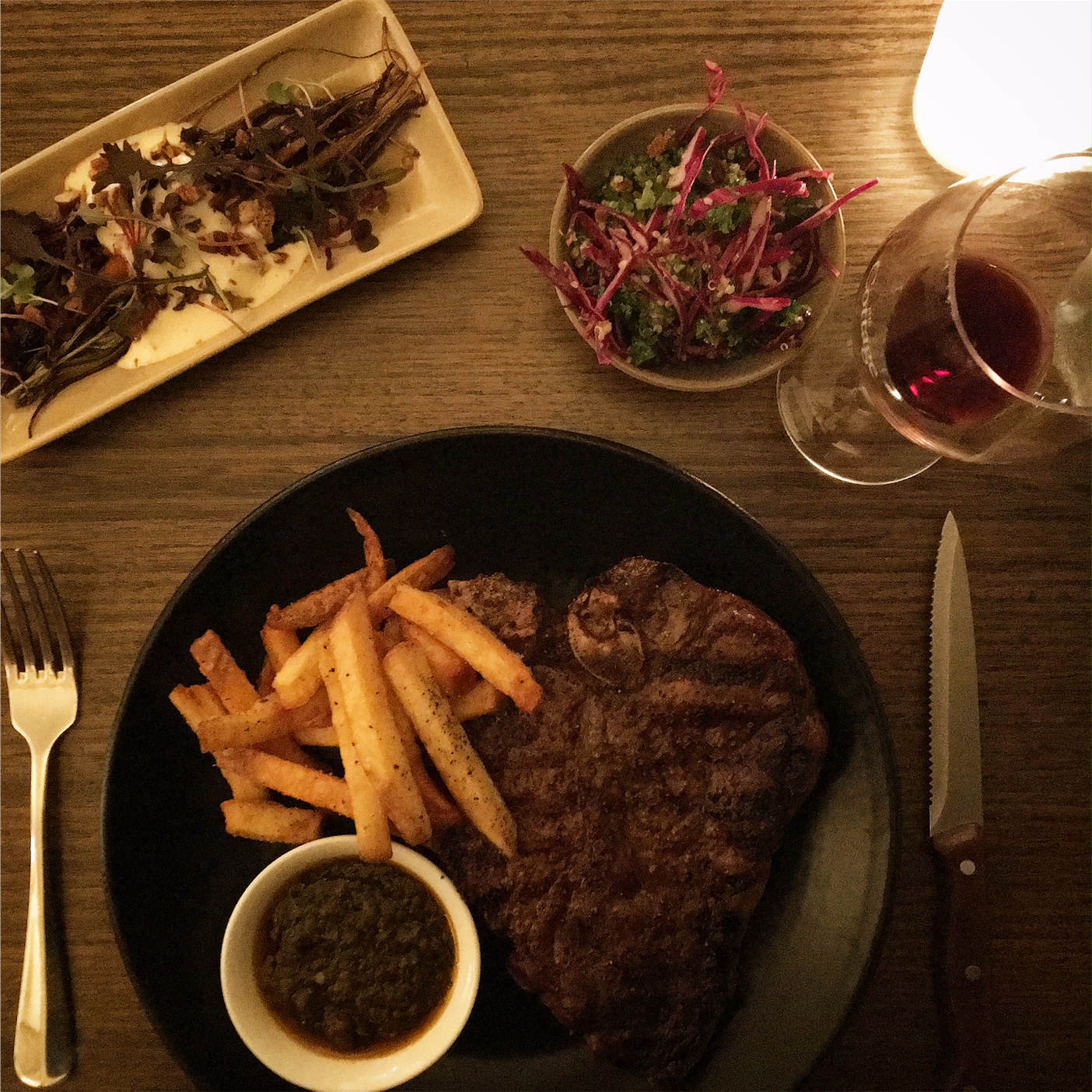 I stayed, once again, a little out of town at the homely Bellebrook B'n'B with Michelle, who was a lovely host. It was deathly quiet and woke to the sound of horses neighing nearby.
Other options, if you have a 4WD would be Belltrees or The Cedars.
Day 4: Barrington Tops
Today I set off to hike Barrington Tops. Be warned. It's a big commitment. But worth the effort. Where the Warrumbungles super-caters for hikers of all levels, the Tops is for the hardy only.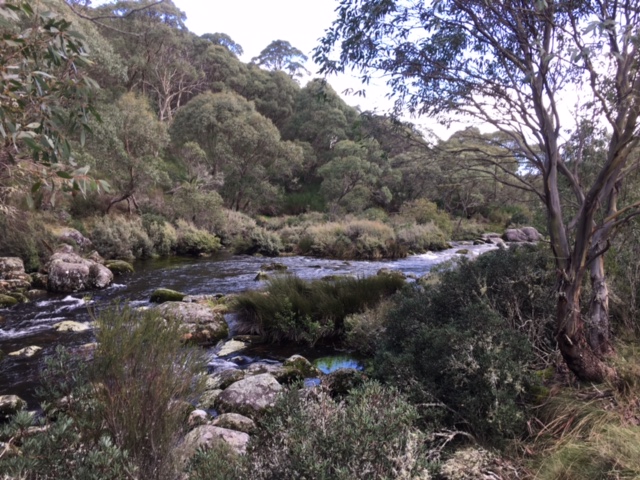 I drove almost 2 hours to Pole Blue Swamp then onto Junction Pool and did the wonderful, but largely unmarked and very wild route up to Careys Peak, then down via Aeroplane Hill. The route entailed nine river crossings (some seeing me wade up to my waist), brumby sightings, dozens of terrain and foliage changes and myriad challenges that tested my tenacity in big ways. I was manic on the day and fully embraced the wildness of it. But finished up pretty wacked. I did a six-hour circuit in 3 ½ hours and drove back in the dark.
I stopped off at the Linga Longa Pub on the way home, however, to meet Pete, a local who I'd met in the morning and who'd asked me to drop in for a beer with him that eve (partly to confirm I'd made it out). Sporting wet undies and no shoes I joined him for a cider which he makes for the Inn.
My tip: Get in contact with Steve and get him to take you on an adventure. If I had my time again I'd take this route. Why? Steve is a legend. One of life's fantastic characters. He and his wife (the local PE teacher) know the hiking up there intimately and passionately. Plus they have accommodation on their property near Gundy (on the way up to the Tops). Which is an experience in itself. You could then eat at the Linga Longa Inn. Again, an experience.
The other fun option: apparently there's someone who has done up the local weather hall in the former school as rustic accommodation. Stumbling distance from the Linga Longa Inn.
My second night, entirely delirious from my adventure.I ate at the Belmore Pub – standard pub fare, but all vegetables and meat are sourced locally.
I can also recommend Kerv café for coffee and breakfast.
You could head back to Sydney or Newcastle from here, about 2-3 hours (me, I had to speak at the Newcastle Writers Festival the following day. I'd really recommend checking out the festival next year, if you can. They get a cracking lineup).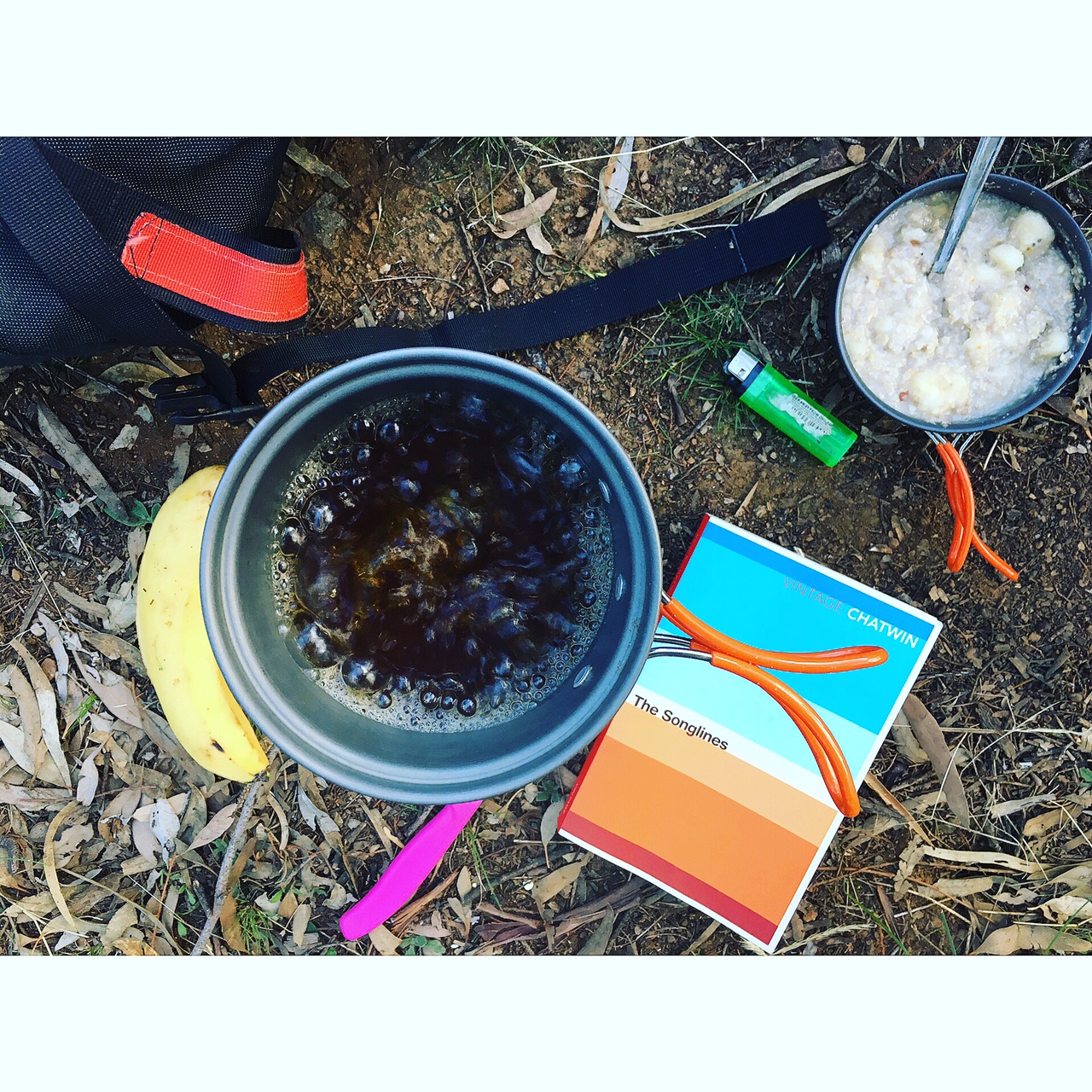 Finally, I like to share the book I read on my hiking trips. The Songlines (Penguin Classics) by Bruce Chatwin was wonderfully apt. I'll share more on it in an another post, but a must-read for anyone interested in the Aboriginal practice of understanding land, and anyone who loves a true travel adventure.
Now, it's your turn. Pack the car and get going!