This is part three of my LA-based series.
A few things to note:
As I've already said, this is not a full guide. It's a mini-rundown to give you a feel for how you can hike and eat your way through a mini-break based out of LA.
Tack this trip onto an LA stint and allow 3-4 days, I reckon.
The drive out to the desert takes a good  2-3 hours. So you know.
Also check out My Hiking and Wellness Guide to West Hollywood and My Hiking and Wellness Guide to Santa Monica and Venice Beach.
One of my passion projects is to encourage people to hike and to engage with nature and regional parts of the world. From time to time I accept partial support to do this from tourist bodies to cover the costs of writing these blog posts. In this case Visit California reached out and connected me with information I required and sponsored the accomodation and meals I'd selected. You can check out my policy on advertising and sponsored posts at your leisure.
Check out more images for this hike on Instagram via #sarahwilsonhikes and you can see my other international hiking, eating, wellness, slow food guides here.
Hike in Joshua Tree
I stayed out this way in an eco-minimalist motel – Mohave Sands – on the main road. It's rather kitsch (and fun) but the noise from the road wasn't grand. There are a few other option in town, including 29 Palms about 15 minutes out of Joshua Tree near another entrance to the park, owned by the same family for five generations. It's made up of bungalows with kitchens and has a great restaurant using produce from the garden.
Or scout around for some fun Airstreams or weird cabins or bungalows in the middle of nowhere. This will be my approach next time, especially if I come with someone else – stars, silence, coyotes and sunset beers by daggy above ground pools.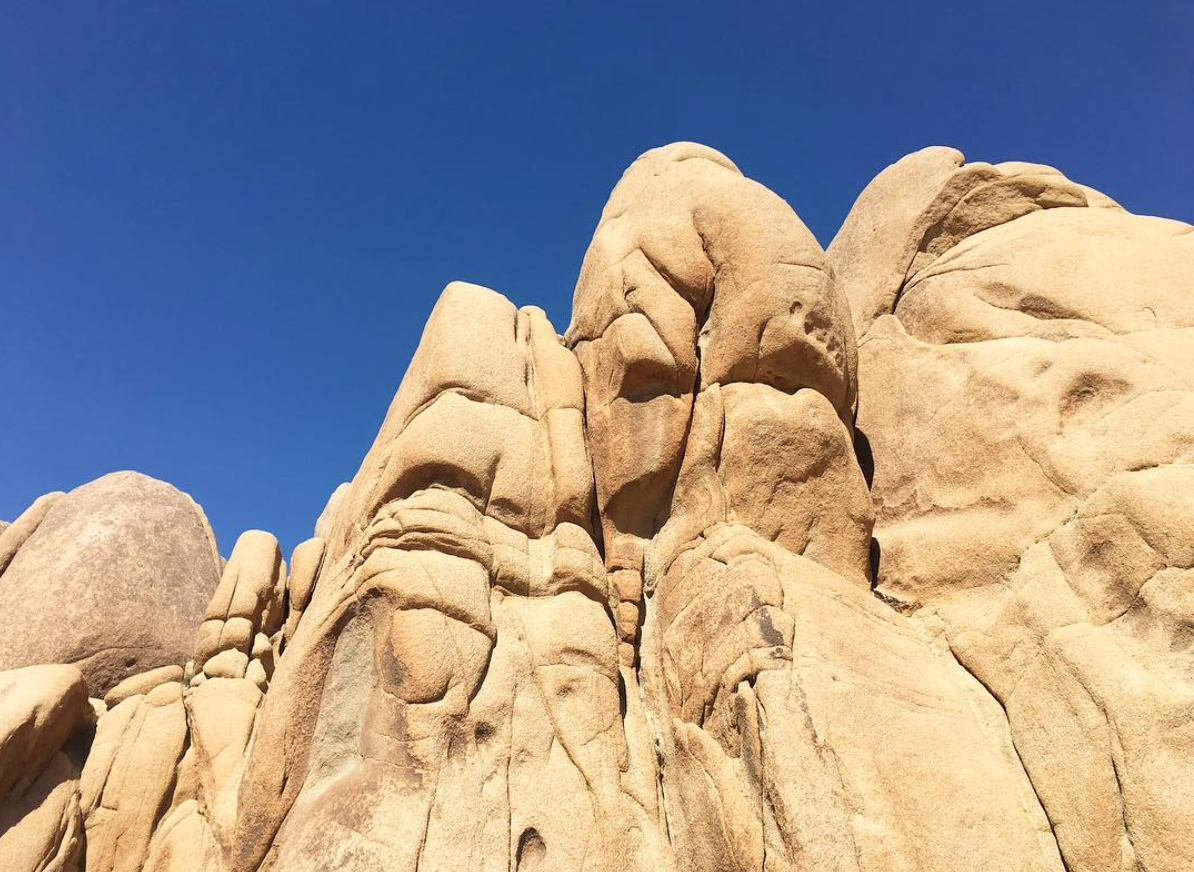 Head to the Parks office at the traffic lights. They'll give you a map and suggest routes. Note that from late may onwards the rangers will advise against long hikes due to the heat. Hmmm, what can I say. I ignored this advice. I can handle heat and am fit. If you don't and aren't, go another time of year. It was 39C the days I set out. I did need to drink a lot of water. It was all fine and I mostly had the trails to myself.
My recommendations:
Do Barker Dam Loop and Hidden Valley in one hit. They are only a few k's each and give a good overview of the "joshua tree end of the park". I drove out as the sun set – try to do the same at some stage. https://modernhiker.com/park/joshua-tree-national-park
Do Ryan Mountain. It's about 5km up and back. Not overly steep. At the top you can see the whole park and through to Palm Springs.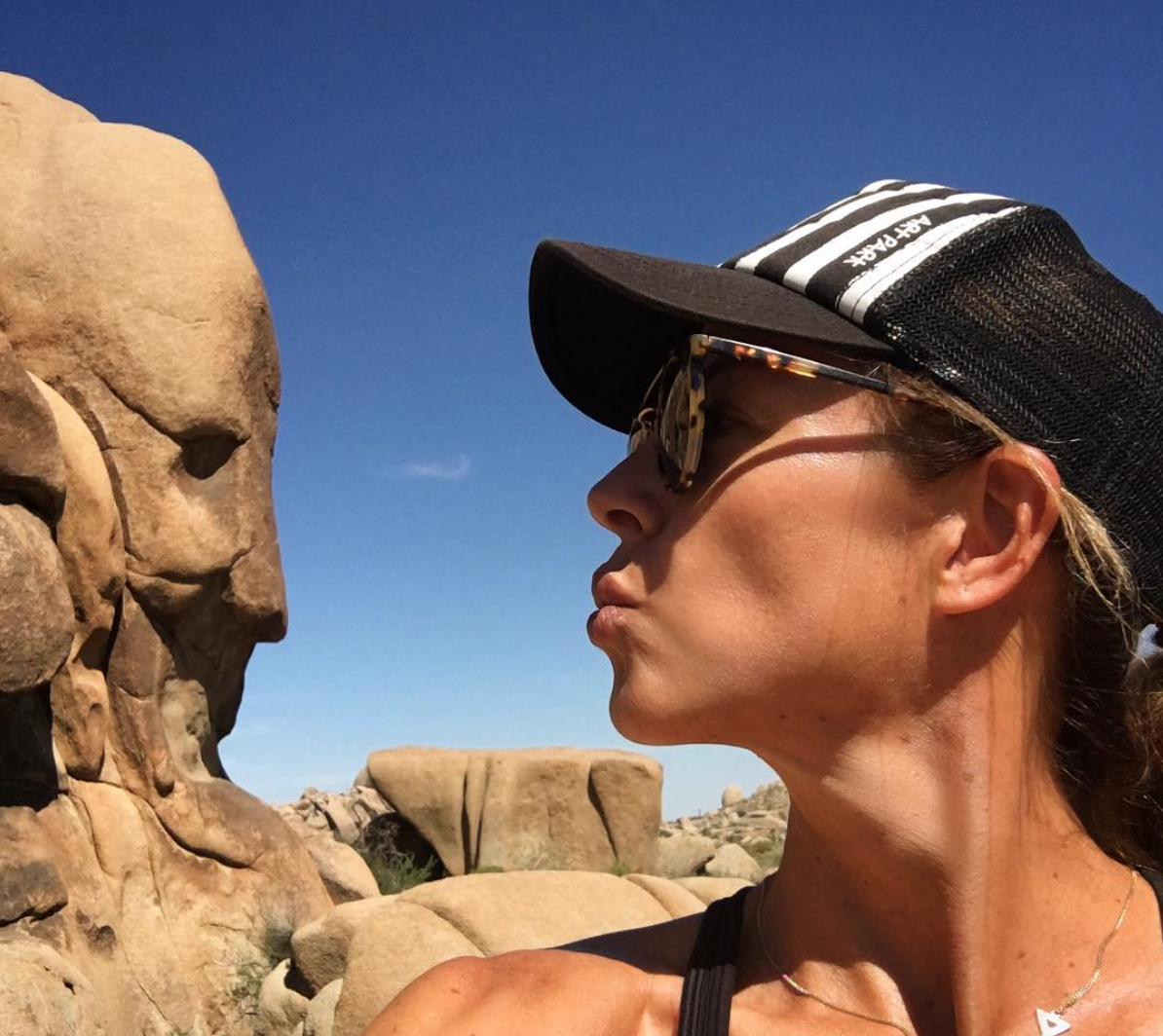 Do Skull and Split Rocks. Heading off from Skull Rock carpark I scooted  via several tracks and around Split Rock as well, a total of about 7km.
I did Ryan, Skull and Split in one day. I was told I shouldn't due to the heat (39C). I'll let you work out your take yourselves…
Real food in Joshua Tree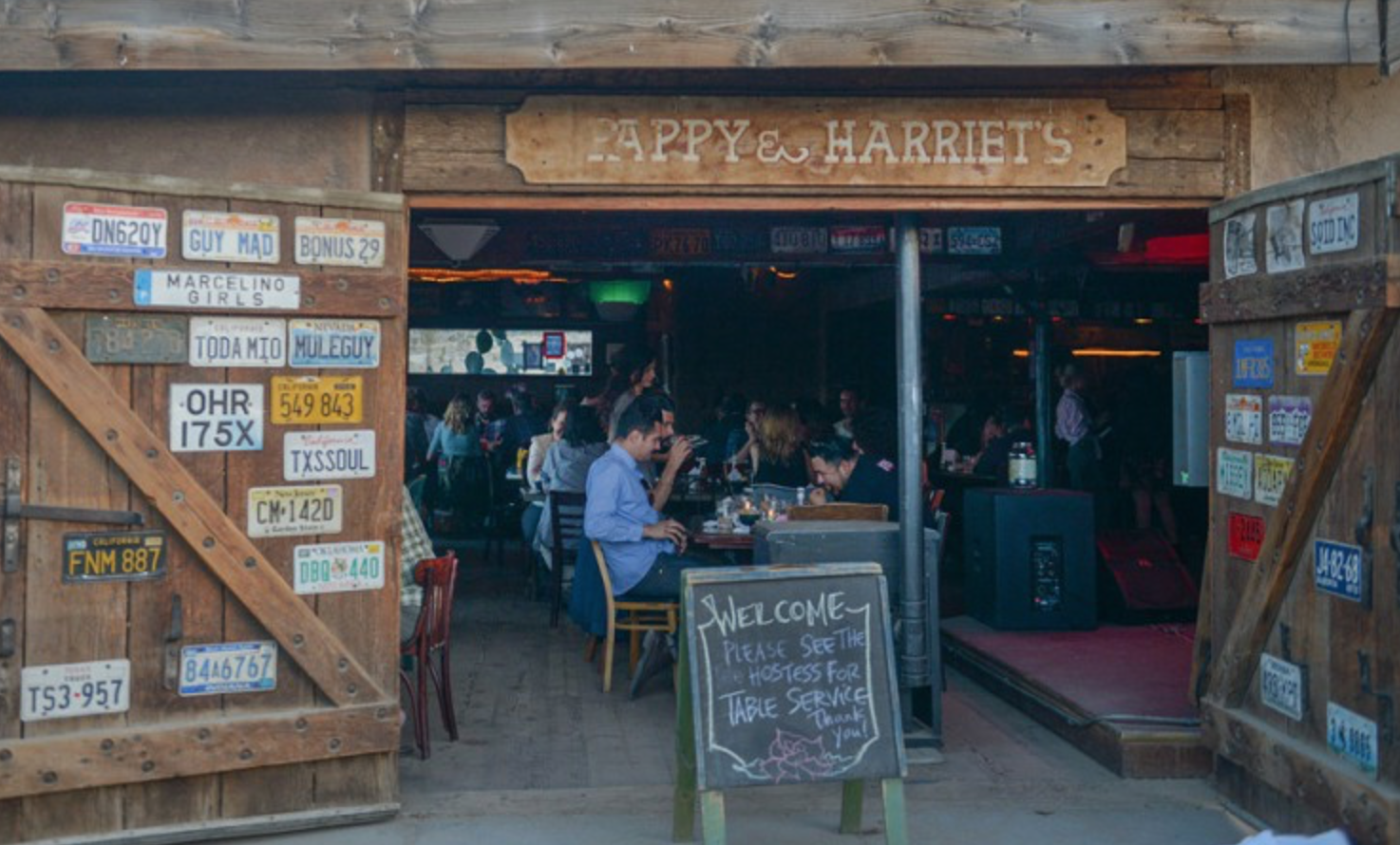 Drive 15 minutes out to Pappy and Harriet's. It's in Pioneertown. Which is as it sounds – desolate, raw, barnyard-ridden. It's a biker bar/diner and music venue where famous artists sometimes do impromptu performances. The meat is cooked on a mesquite fire under the stars. I sat out back in the dirt and ate free-range local pork with mac and cheese and broccoli.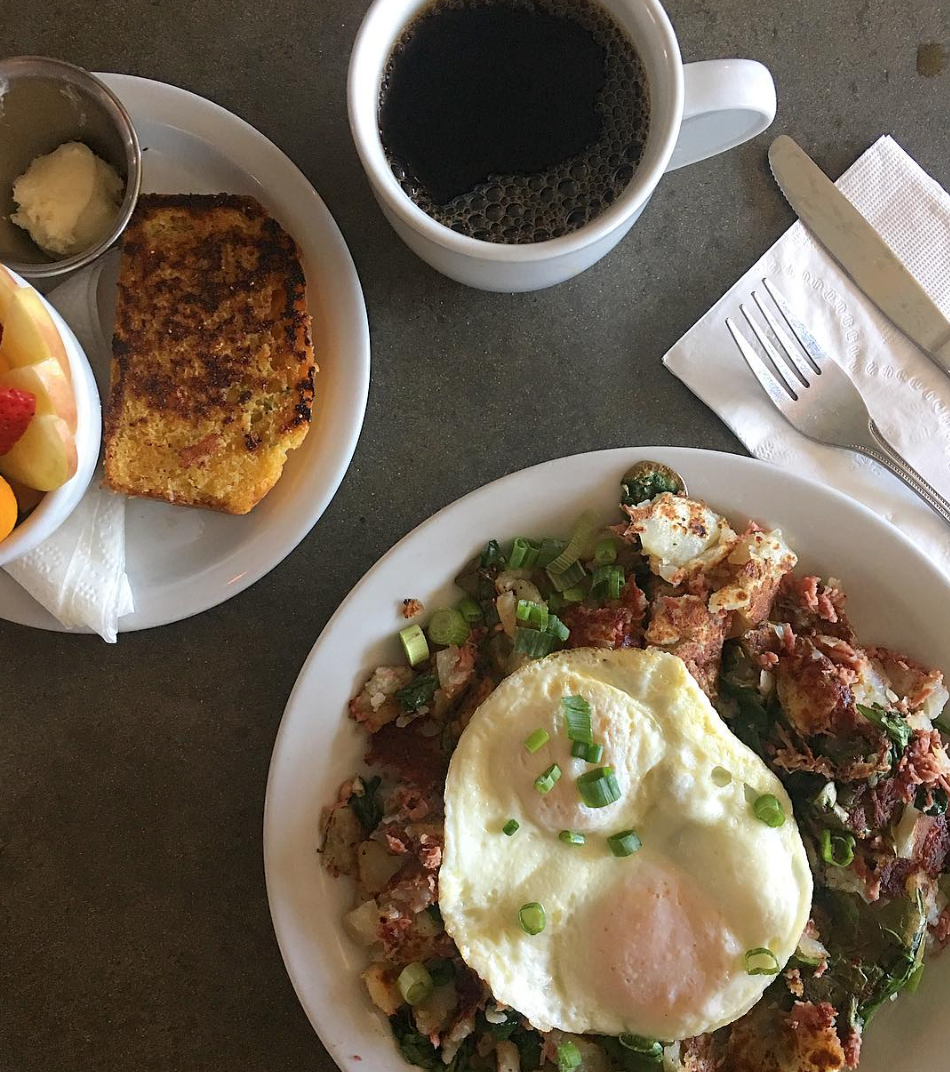 For breakfast do the full diner explosion at The Crossroads or join the vegan set with a veggie or smoothie dose at Veggie Sisters across the road.
Hanging in Palm Springs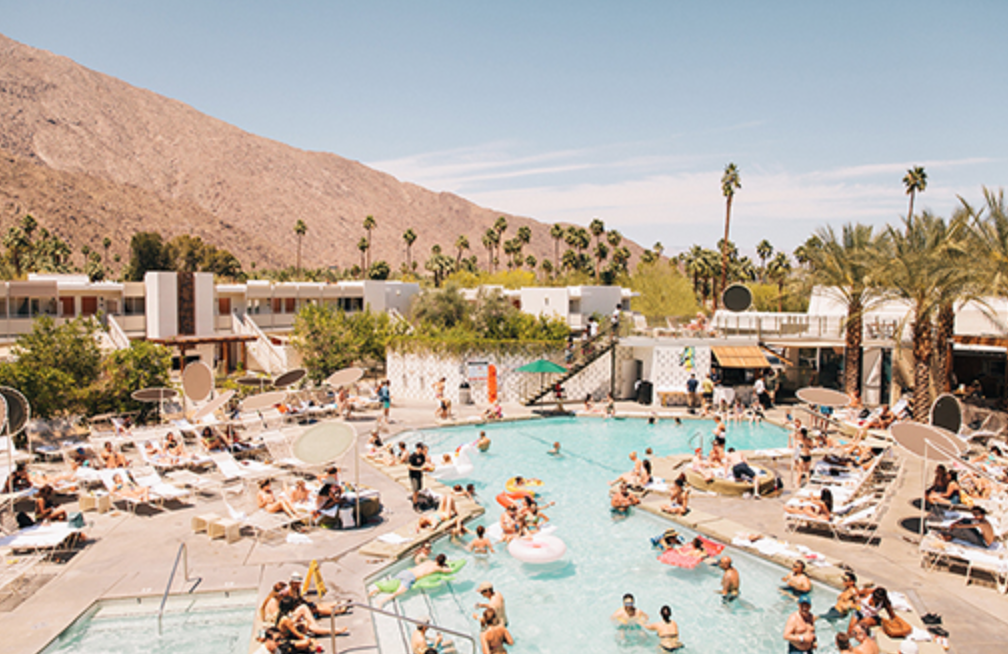 Sit by a pool. A lot of people head this way to do just – and only – this. I recommend doing a day of it only. It's not normally my thing. I'm just not that cool. But it was a way to get some admin work done on my computer.
ACE hotel has a good diner for breakfast – King's Highway. You can then head out to the pool and …observe hip cool kids doing their tattooed thing to free pool-side Wi-fi.
This link here suggests a number of other great and sustainable places to check out.
You might also want to do the aerial tram. Up the top you can hike about – something I'll have to check out next time.
As always, feel free to add your suggestions to this…I'll build on the post so we can all use the resource.