You've probably gathered: I'm currently doing an extended hiking trip. It's for several reasons, which I'll explain soon. My overall – and ongoing – aim is to do a bunch of super-do-able trips and report back, with tips, food ideas, etc, so you can try them for yourself. If I can get one restless soul out of a mall and into the outdoorsy world via my indulgent pictures, then I'll know my job on this planet is done!
As I write, I've just completed the St Ives to Penzance leg of the South West Coast Path – or the Coastal Walk – in Cornwall. Truly, it's one of the best I've done in the sense that:
It's inn-to-inn – no need to carry camping gear.
It features amazing food experiences.
It's off-road. A single trail meanders along cliffs, beaches, fern forests, rugged rocky outcrops, hills of flowers and passing only a few moments of civilisation (conveniently populated by an inn and somewhere to eat).
A few things to note:
Distance covered: 76.5km
Days required: 5, plus travel days.
Strenuous? Medium to hard. The weather (wind and rain) can make it tough, but there were a lot of folk in their 60s tackling it just fine.
Best for? Experienced and fit hikers, but also fit-ish novices (if you do shorter daily distances, use bus or luggage services, below).
Best time? May-September. The area tends to be having Indian summers, so September is probably your best bet. Count on the weather being variable and you'll be joyous when/if the sun comes out (TBH it's just as stunning in the drizzle!).
Note: You can reduce daily distances and/or use a pick-up service to carry your gear (and hike with a day pack only). A bunch of companies can do this for you and will also book all your accommodation. See below. There's also a local bus service that allows you to jump on and off and do short distances, point-to-point. If you do this, you'd base yourself in the best of the accommodation options I mention. Most people seem to do this option.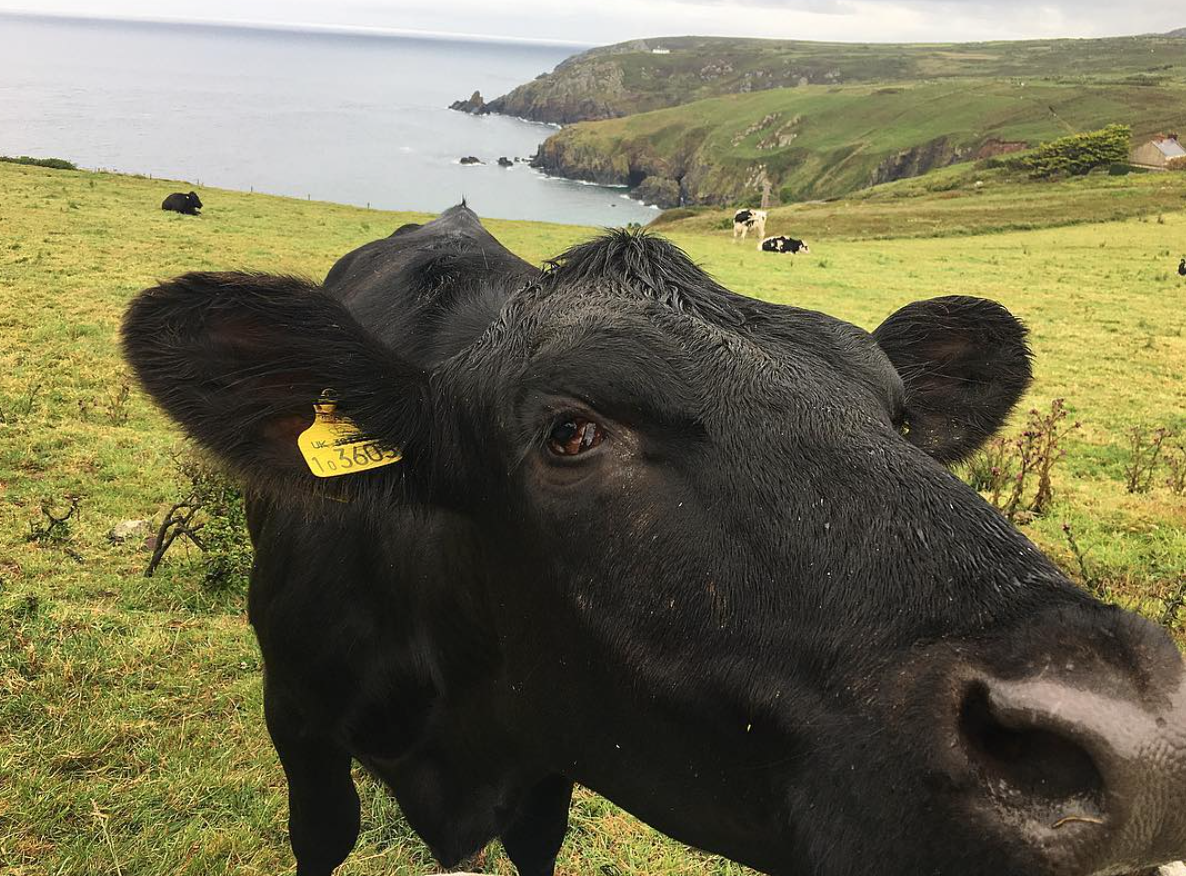 From time to time I accept partial support from tourist bodies, to cover the costs of writing these blog posts and guides. In this case Visit Britain supported my trip when I said I wanted to explore the region. They helped research and sponsored a lot of the accommodation and eating options. You can check out my policy on advertising and sponsored posts at your leisure.
Check out more images for this hike on Instagram via #sarahwilsonhikes . Check out more Cornwall scenery porn at #ilovecornwall.
Head to the South West Coast Path site for links for accredited walking companies, accommodation suggestions, distance calculators, buses and baggage transfers. Or Visit Cornwall.
You can see my other international hiking, eating, wellness, slow food guides here.
Day 1 London to St Ives
Leave from Paddington Station and change at St Erth. This second train ride is spectacular (and is timed to meet your London train). All up, it will take a good 5-6 hours.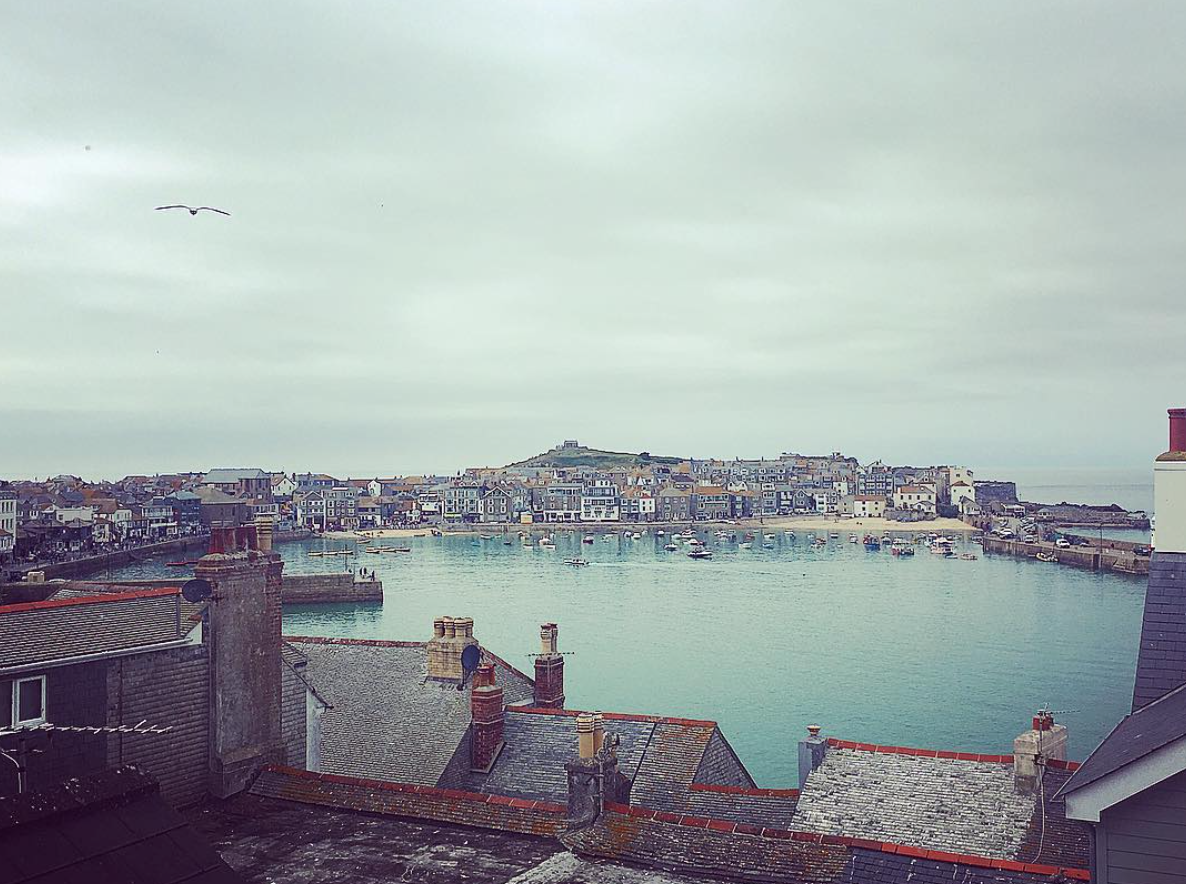 I stayed at the classic pub, the Queen's Hotel. It's in the centre of town. Ask for the loft room.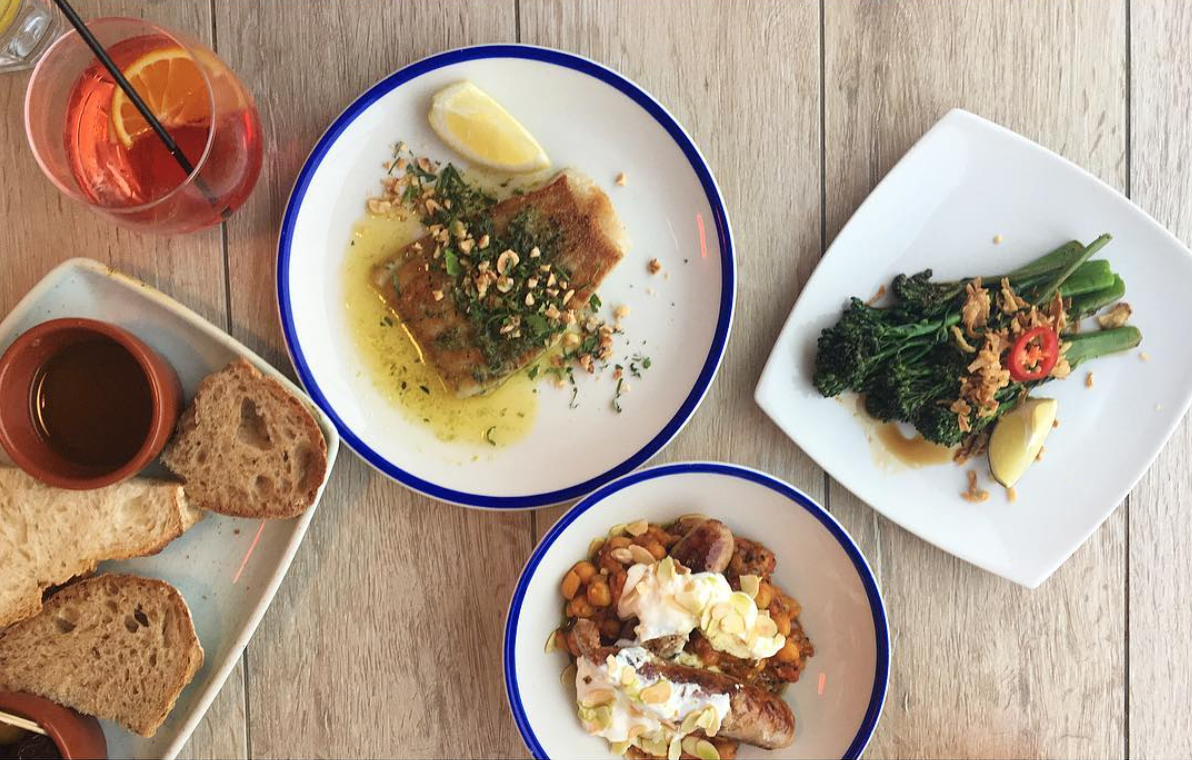 I ate at the Porthmeor Beach Café on the beach. It's run by an Australian chef (come back for breakfast in the morning). There's also Porthminster Cafe on the other side, also on a beach, also run by an Australian chef.
If you have time…Check out the Tate Gallery and have a beer at The Sloop Inn. It was built in 1312 and you have to stoop (into The Sloop!) because the eaves are so low (short folk back then!).
Day 2 Walk St Ives to Gurnard's Head, via Zennor
Approximately 5 hours
19km
A hard walk, but you can decide to stay in Zennor if it's too much for your first day. Stop in Zennor for lunch at The Tinner's Arms. Locals love this joint. It has new owners; I was not blown away. But if you're after a quick bite in a lovely town, well, there are no other options! (PS: DH Lawrence lived here for a while).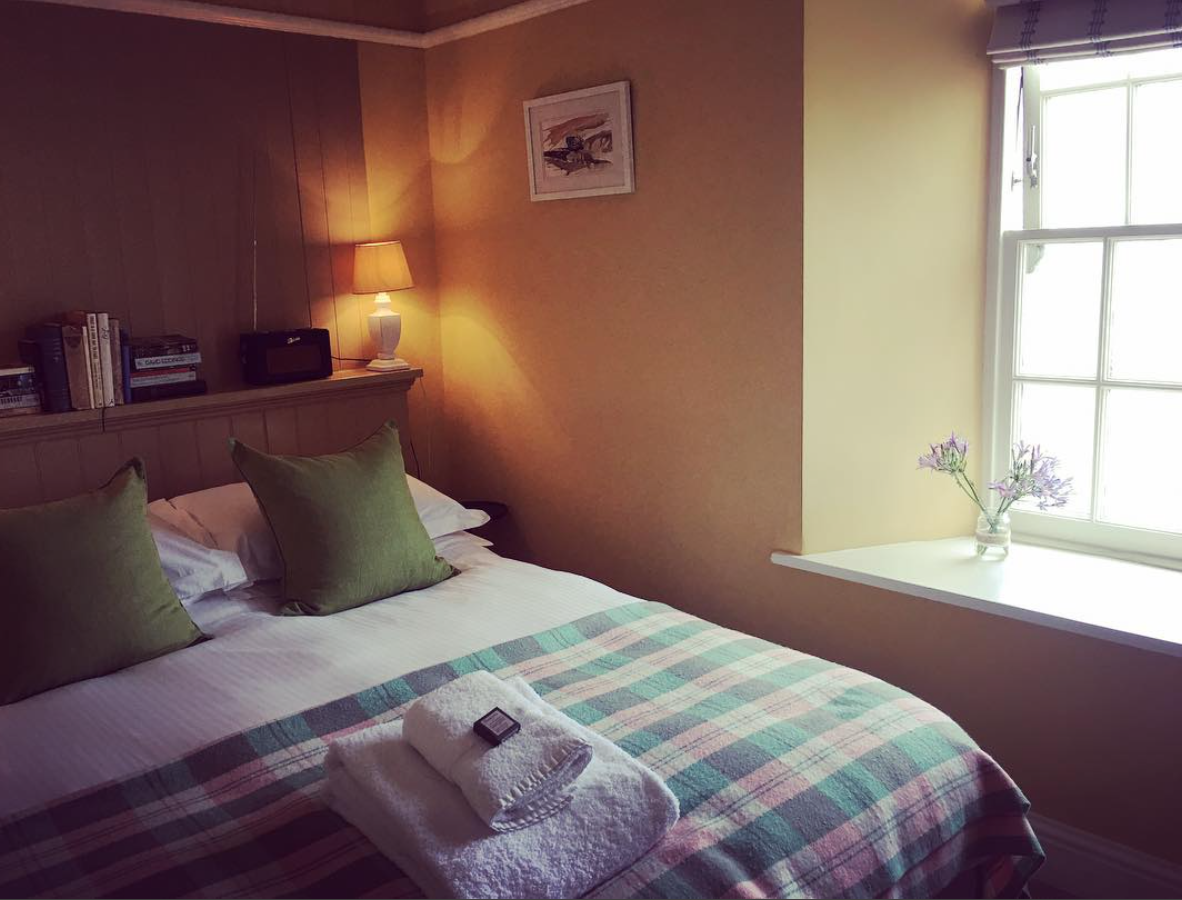 I stayed at Gurnard's Head hotel. I highly recommend you do, too. And if you're planning on basing yourself in one spot and catching the bus to day walks, hang your hat here, for sure.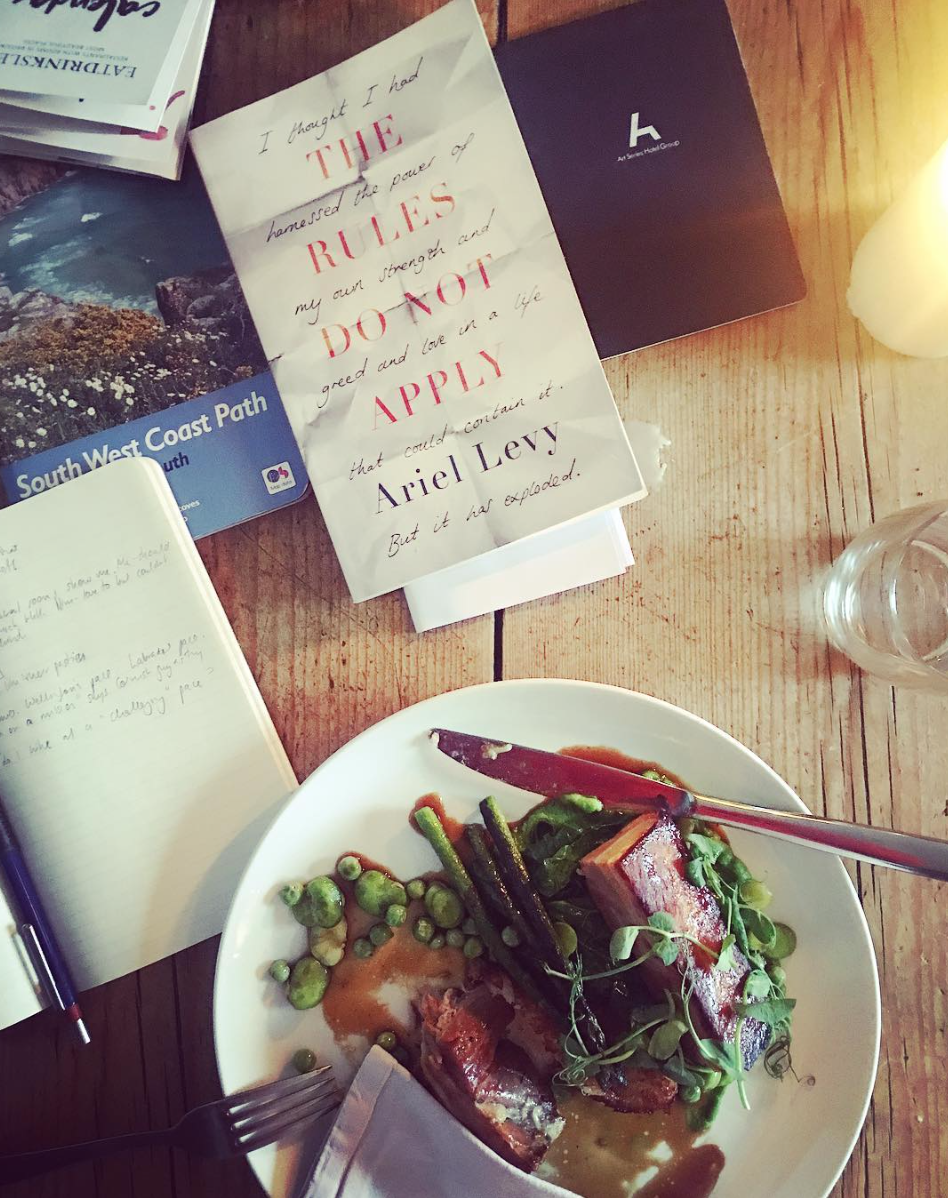 Every detail attended to, wonderful staff and truly farm-to-table British food. Small touches. Lovely locals.
Day 3: Walk from Gurnard's Head to St Just
Approximately 6 hours
19km
Kick off with a clamber around the head itself (I meditated on the peak of the Head, below) and then onwards up and down cliffs.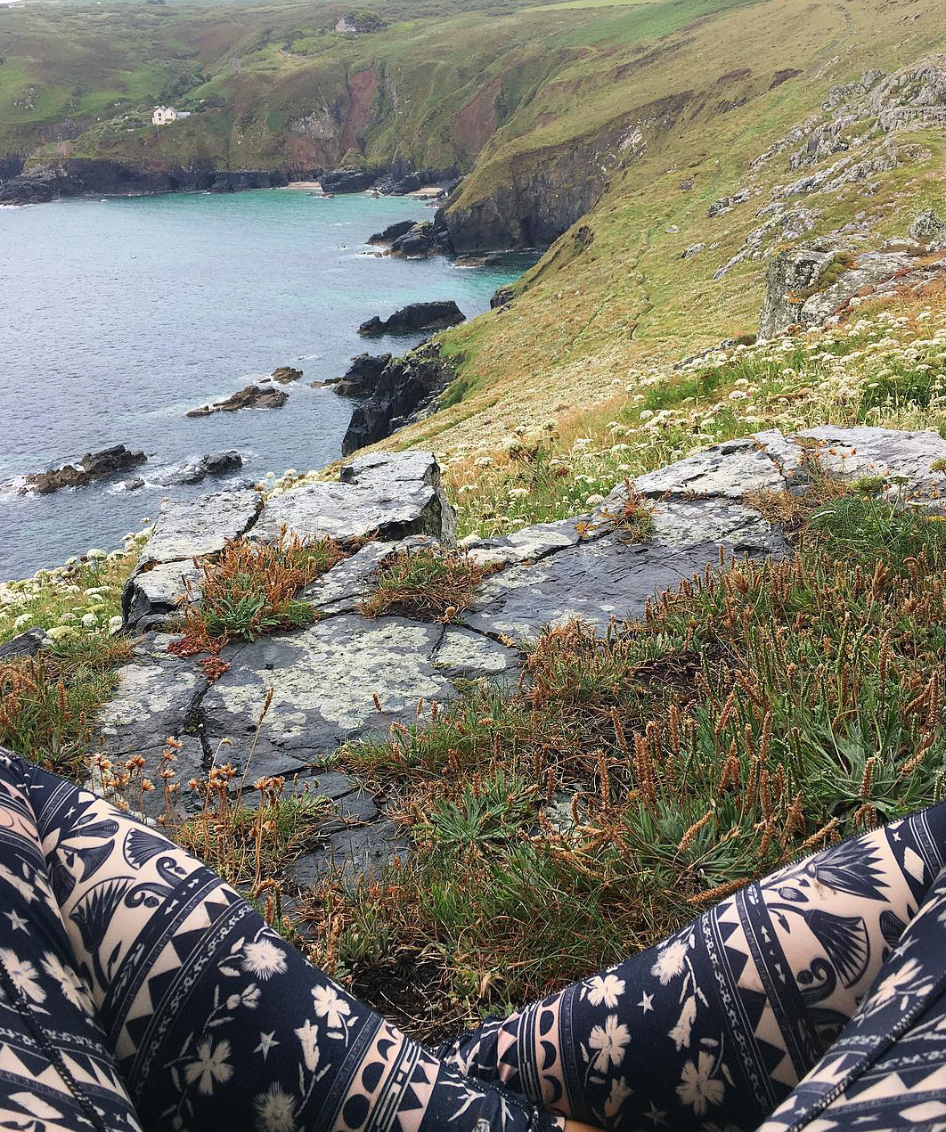 Really quite literally. A tough day of walking but thoroughly rewarding. You pull into St Just via a valley coming up from Cape Cornwall, which is magical.
I stayed at The Commercial Hotel on the main square. Friendly and basic.
There's a great health food shop on the square, too (with some amazing local raw chocolate) and a classic butcher that makes particularly meaty pasties (they have fresh ones coming out of the oven at 9.30am, 10am and 11am). The menu features details of where the beef in your pasty came from
Day 4: Walk from St Just to Sennen
Approximately 3 hours
8.3km walk
A shorter day dumping you onto the surf beach at Sennen. A wild and wooly affair.
I stayed at The Old Success, which is the hub for the locals. Basic with a fun restaurant area. There's a very cute café up a bit further where I sat for hours out of the rain drinking tea and soup.
 Day 5. Walk from Sennen to Porthcurno
Approximately 3 hours
10.1km walk
Gosh, this stretch is stunning with some special finds. I wouldn't bother stopping at Land's End. It's enough to experience the wind that –very literally – lifted me off my feet. Along the way you pass a coastwatch tower where the volunteer waves madly at you, and a tiny little hamlet of stone cottages at Porthgwarra. There's little boat shack serving tea, pasties and scones.
And then you arrive into Porthcurno Cove, regarded as one of the most beautiful beaches in Britain.
The joint I stayed at is not worth writing home about. My advice would be to stay in Porthgwarra or Treen (at the Logan Rock). Porthcurno itself (a grim pub, telegraph museum and a surf shop that didn't seem to be open) is not anything overly special.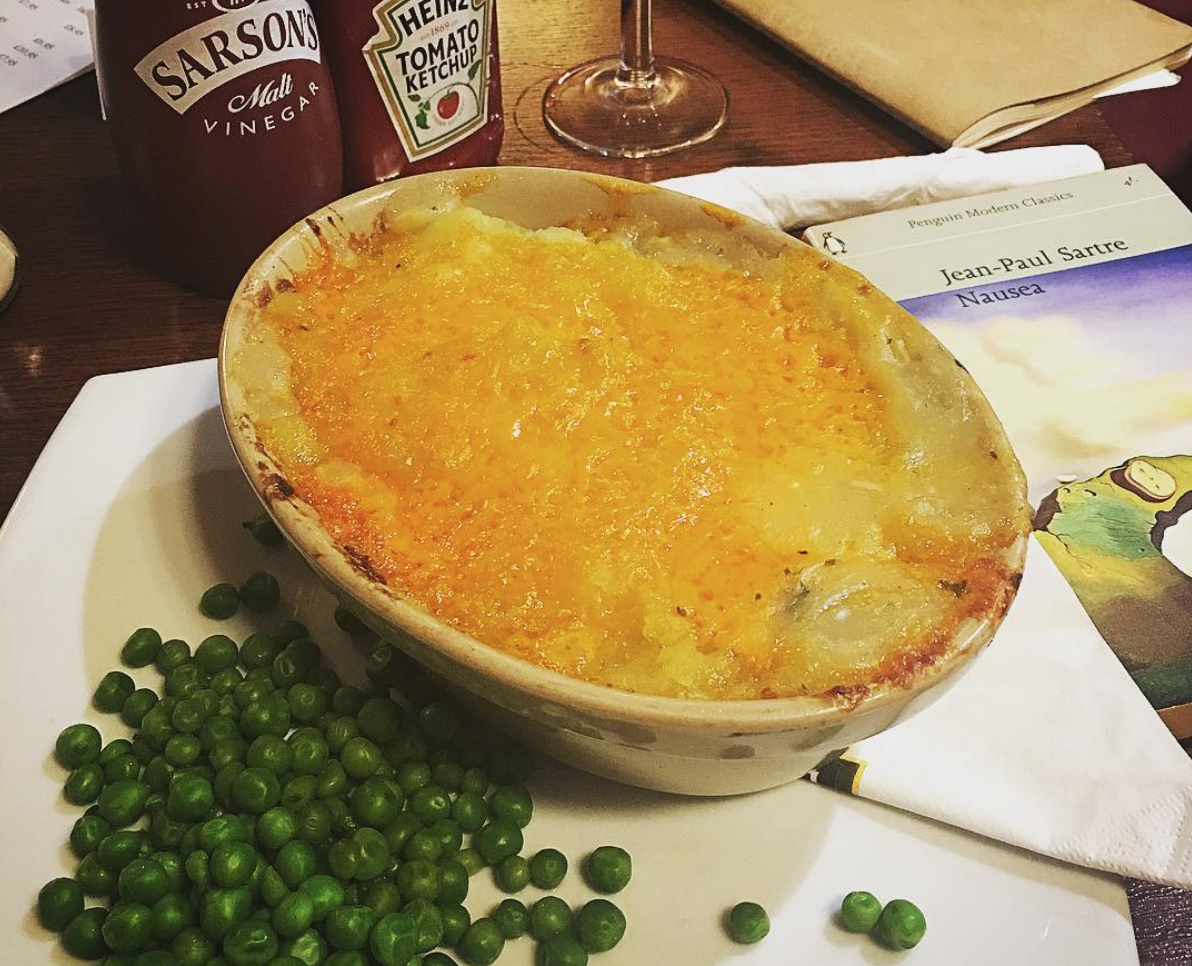 I ate at Logan Rock Inn. A cracking pub. Super friendly. A 30 minute walk from Porthcurno. The fish pie is the house dish. With peas.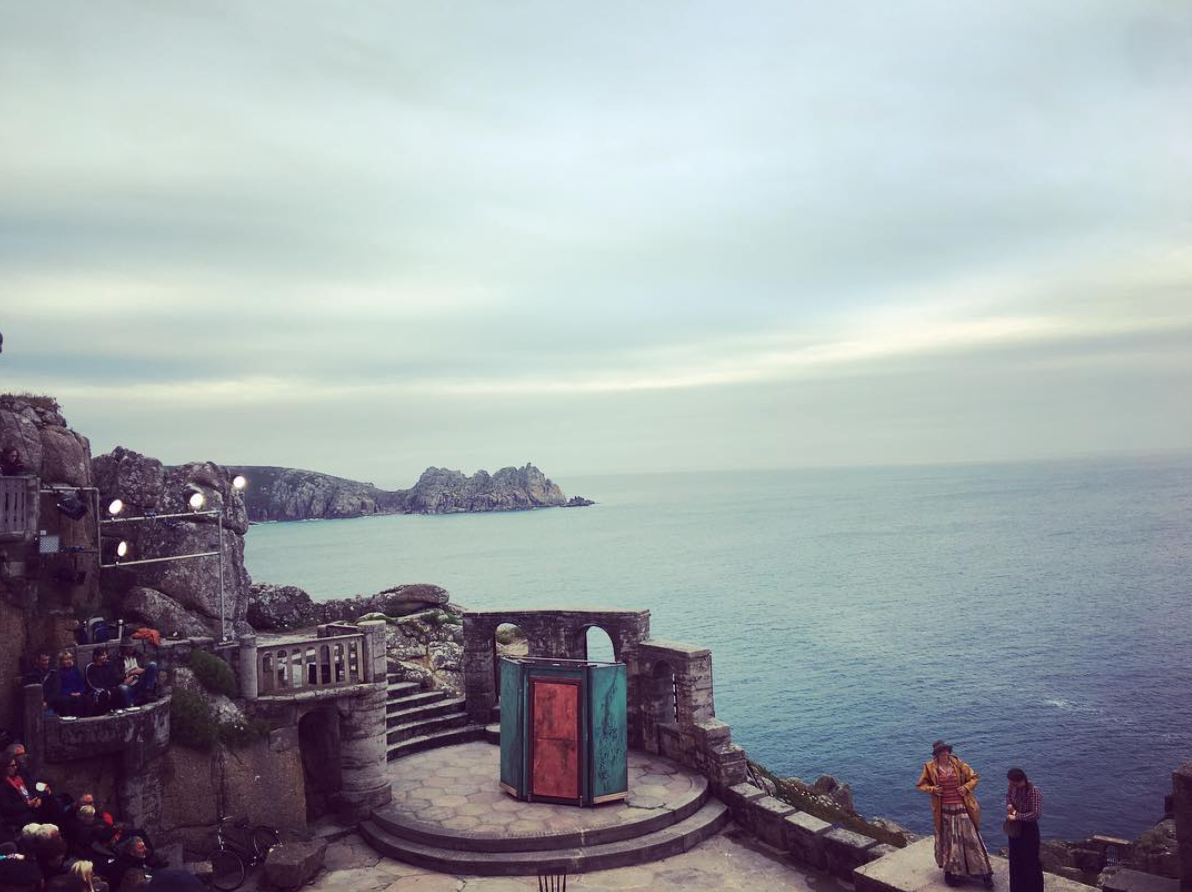 I went to the Minack Theatre. This is an outdoor amphitheatre built into the cliff, overlooking Porthcurno Cove and beach. It's stunning and has a cult following. The theatre reviewer for The Guardian had travelled all the way to see the performance that night of The Third Policeman. Tickets are cheap, there were dolphins and seals cavorting in the water in the background the night I went, and the whole thing is set against a sunset. Know this: a woman built the thing, using a wheelbarrow to carry the rocks in!
Day 6: Walk from Porthcurno to Penzance
Approximately 7 hours
20km
More stunningness with perilous paths that go down to beautiful beaches (you'll be the only person on it – I was).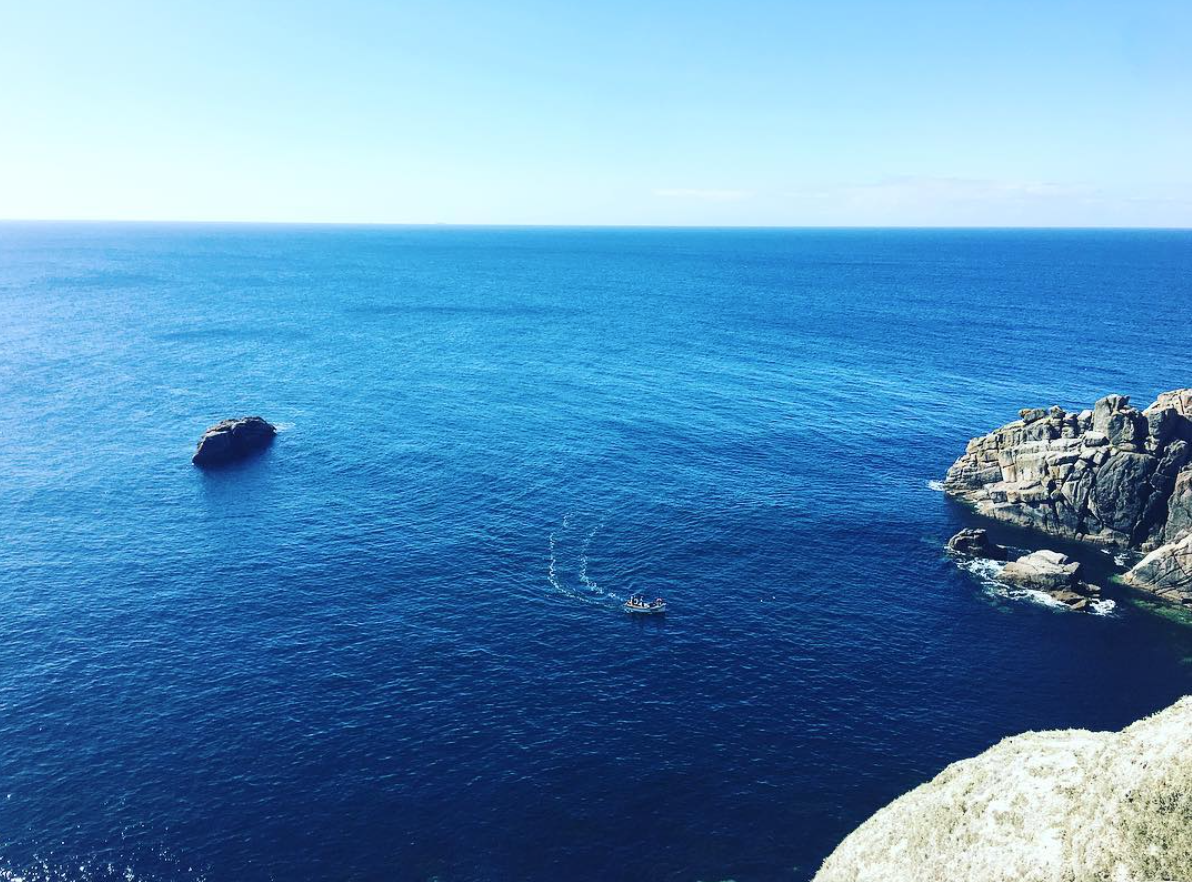 This stretch is quite varied – through forest and ferns and boulders on the beach and is quite tough-going. The last bit is along a paved path, back in civilization, which feels weird after staying in villages with little internet and phone coverage, and hanging with cows and ponies for days.
I stopped at Lamorna Cove …and jumped in the water and had a chai tea and a banana at a very Grecian-feeling café with benches overlooking the ocean.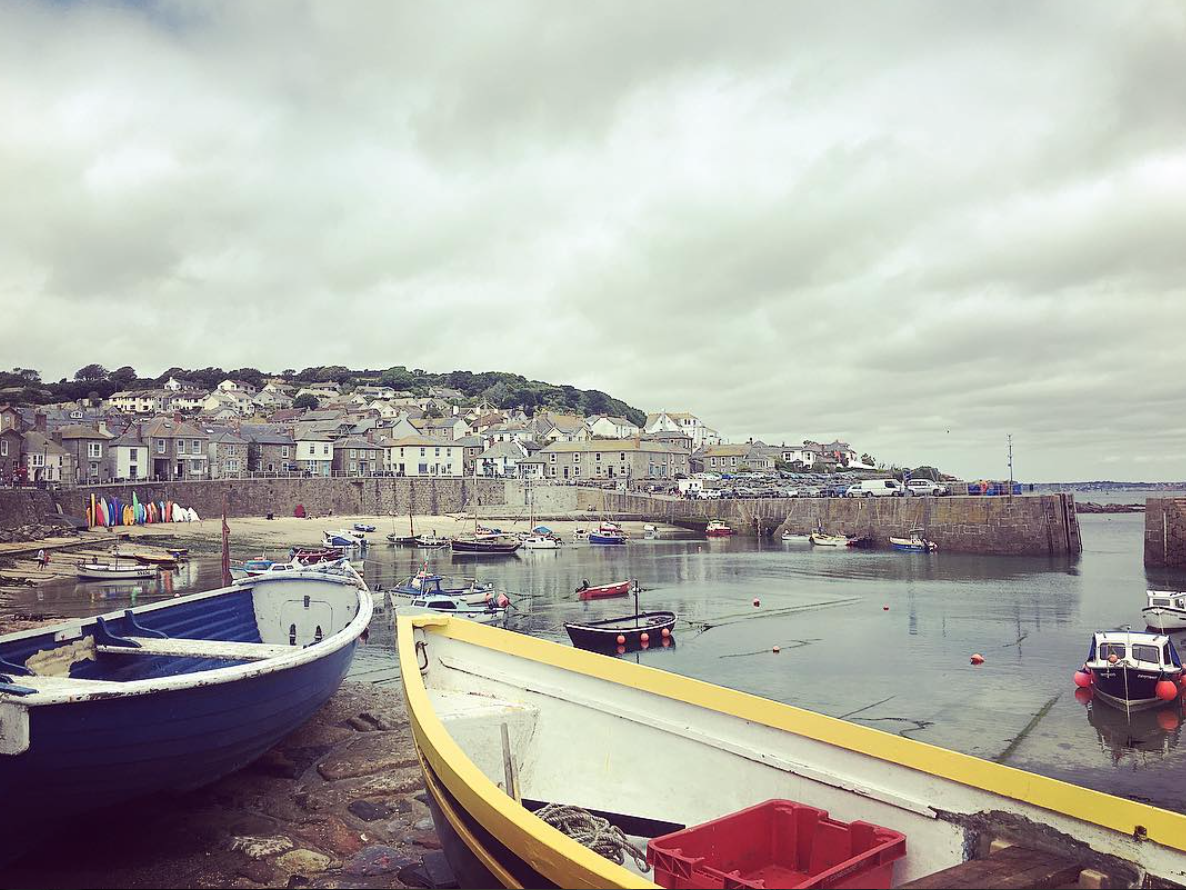 I stopped at Mousehole. A really lovely town. I recommend checking out the Gurnard's Head sister establishment The Old Coastguard (owned by the same brothers who have Gurnard's Head)– an epic beer garden overlooking the ocean.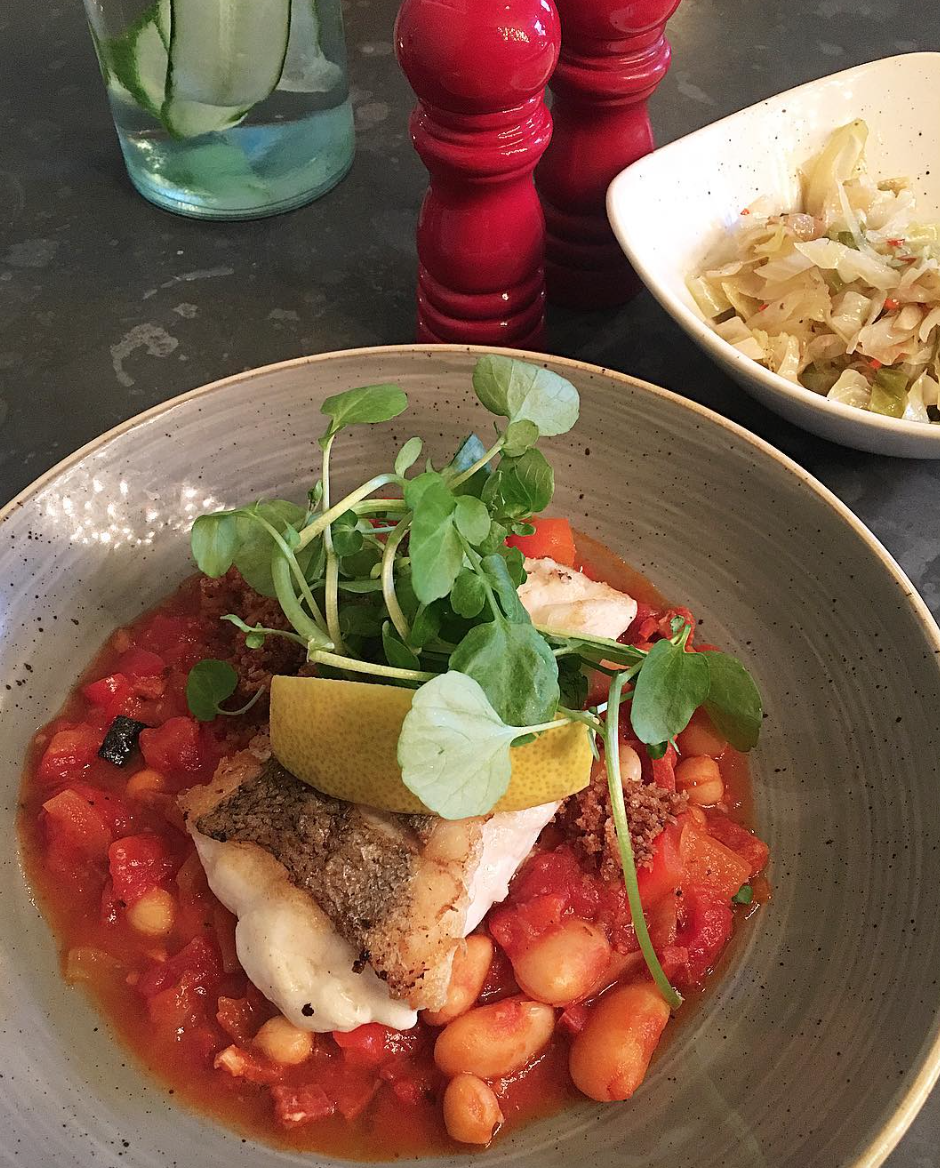 I stayed at The Artist's Residence. A fun hub housed in a historic Georgian House, with a cute back garden and a great restaurant, The Barn (I ate hake stew, above). Again, ask for the loft to get high above the rooftops and views of the harbor. And spend the evening hanging in their lounge – cosy and friendly.
Day 7: The direct train to Piccadilly leaves from just down the road.
If you're keen to do the hike head to the South West Coast Path site for links for accredited walking companies, accommodation suggestions, distance calculators, buses and baggage transfers. Or do your bookings via the links I've provided!
Have I missed anything all you hiker kids out there who've done this route? These guides helpful?