I've been meaning to do this for a while. I get asked often what I swim in when I swim oceans. But I've put off writing a post on it while I deliberated about showing a picture of myself in said swimming attire, because to do so would look particularly Bondi Babe Instagram Braggish (not even humble-braggish). Then I got over it. Because, hey, it's what I wear. And it's extremely practical. And ethical.
PS Let's be upfront. This is NOT a sponsored post. I have, however, secured a readers discount and get a token affiliates fee to cover the cost of this post.
Just head to the theacquabrand.com and enter code SARAHWILSON. The offer is available until March 5.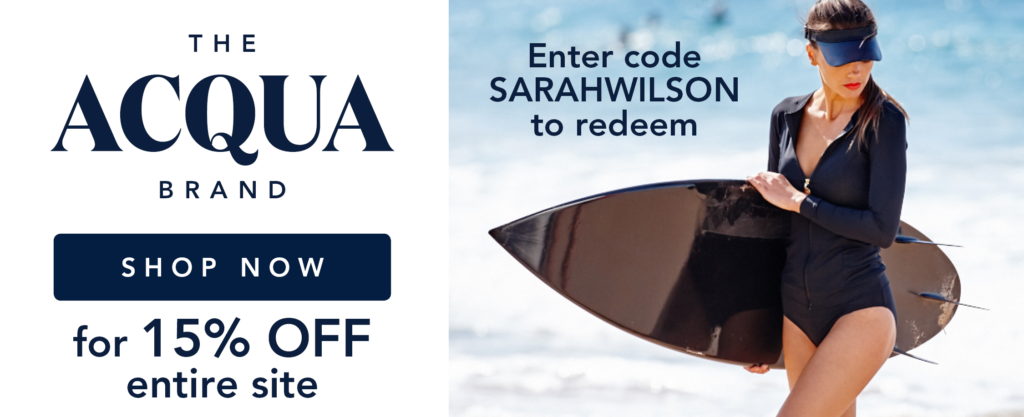 For the past four years I've worn a "rashie" by The Acqua Brand
…which, it turned out, was started by Jane Hayes, an old mate from my days working in magazines. It keeps off sun, keeps of blue bottles and sea lice, keeps me warm and is super stretchy. Plus it doesn't have to go over your head – there's non-rusty zip. I can vouch for this. My first rashie lasted me four years of very regular use in oceans around the world. It didn't die. I – embarrassingly – lost it.
And so I got Mark 2. Jane insisted I try the bikini, too. It's simple, with strings. And if you flick below, you'll see the ensemble, in a bit of Housewives of Melbourne glory.
The Acqua Brand togs deal:
They're made from 100% recycled nylon from abandoned fishing nets and water bottles from the ocean floor. You can check out more here.
They've got a UPF rating of 50.
The fabric provider has joined forces with Healthy Seas Org funding projects that work towards getting rid of ghost fishing nets and supports sustainable fashion.
They're made in Australia…by my mate Jane.
They're attractive-practical. Who knew!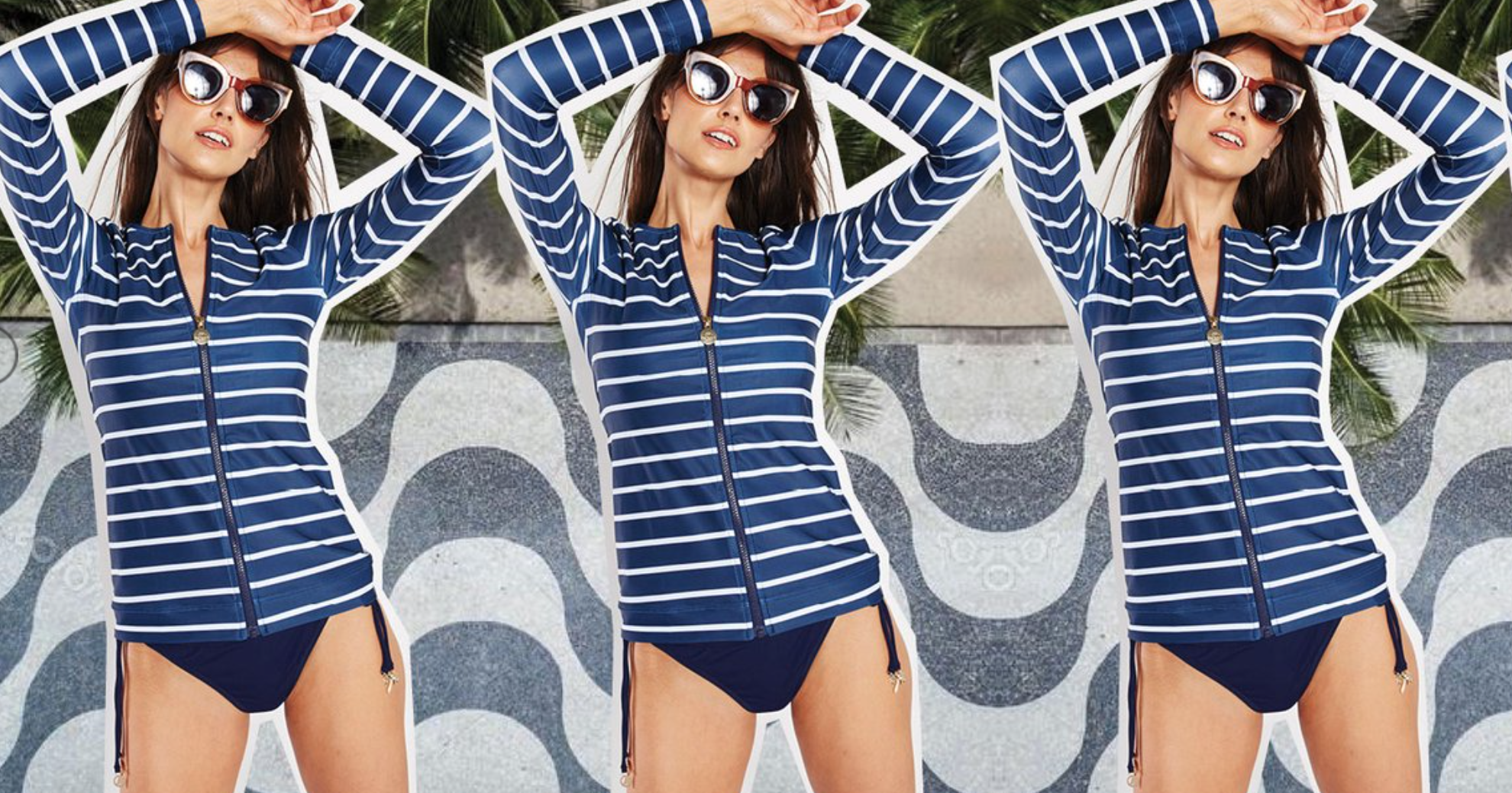 They're made for ocean swimmers, surfers and parents who have to hang on beaches a lot in the sun. And people who hate pulling rashies over their head.
You can now get 15% off on all their gear until March 5. Enter SARAHWILSON to redeem at checkout.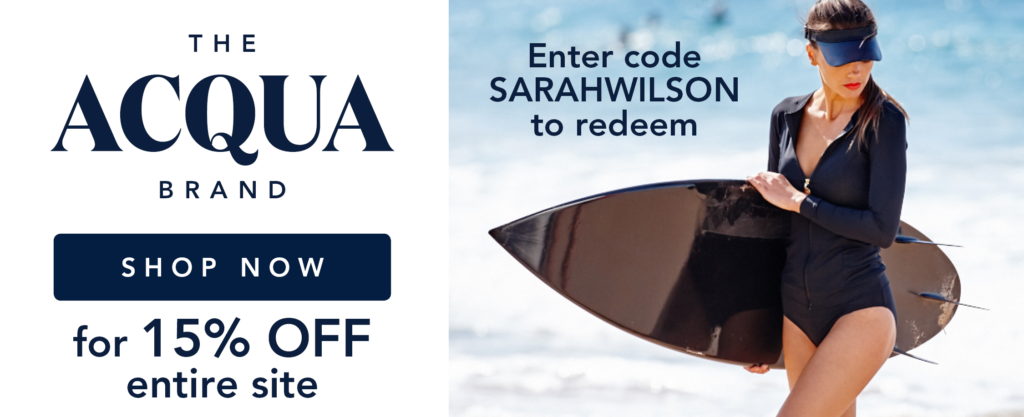 As mentioned, this is my rather ostentatious ensemble. It's super functional. And camouflaging (crying face emoticon).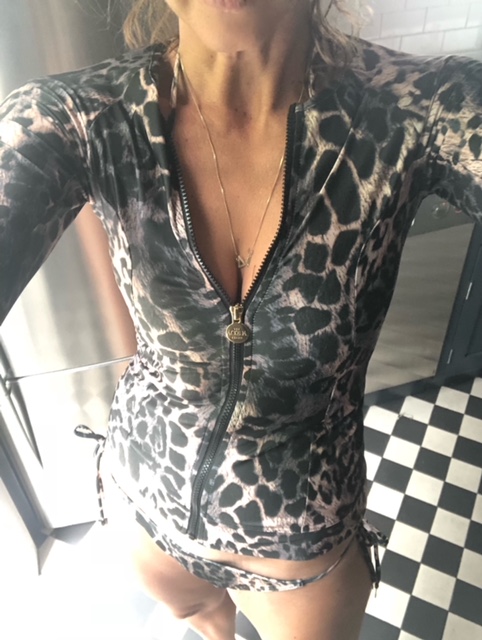 Now go and get in the ocean! PS Let me know if you're cool for me to share brands like this, that I genuinely support, and then offer discounts. You can check out my stance on sponsored posts etc. here.