Some of you, after seeing my Instagram photos, were keen for me to share the details of the desert hike I just returned from along The Larapinta Trail in the West Macdonnell Ranges. The walk heads off West out of Alice Springs and is regarded as one of the most spectacular multi-day hikes in the world. The good news is that the Larapinta can be done in a bunch of ways, which means, one way or another, most people can give it a crack. The whole thing is 223km and takes 14 days on average to do the whole thing.
So, option one is to do it solo. Which requires organising for someone to do regular water and food drop-offs along the way (there is very limited drinkable water and I'm yet to meet anyone who enjoys caring two weeks of water and food through a desert on their back). There are services that do this.
Option two, is to do a guided group walk, where a guide or two joins you, and they organise all the drop-offs and also cook for you for the night. Plus, you get expert commentary on the geology, flora and fauna and some of the Aboriginal history and context of the area. You can do the full fortnight or many outfits offer "best of" versions for six and nine days.
Option three is to do the above, but with an eco-luxe flourish – a 6-day hike with guides who cook meals and accomodation is pre-erected tents. Which, weirdly, is the version I went with on this occasion.Why? I'd just finished my latest book, Simplicious Flow, and my thyroid had carked it…but I wanted to reward myself (some people buy themselves a handbag…), so figured this was a responsible option. Also,carrying a heavy pack in extreme temperatures (sub-zero at night, hot during the day and dreadfully dry) was going to push me too much on this ocassion. Plus, I'd been challenged by my meditation teacher to "do what you've not been doing", which is to say, hike in a group instead of doing "everything on my own". Double plus, when I looked into the guided group versions via The Googles I learned that Australian Walking Holidays did a Larapinta Trek in Comfort version that had been awarded a bunch of gongs for ecotourism. I thought was cool to check out. As an FYI, Australian Walking Holidays offers 12 options for experiencing the Larapinta Trail from 3 to 14 days, self-guided walks, guided walks with mediation and yoga to completing the entire 12 sections (14 days).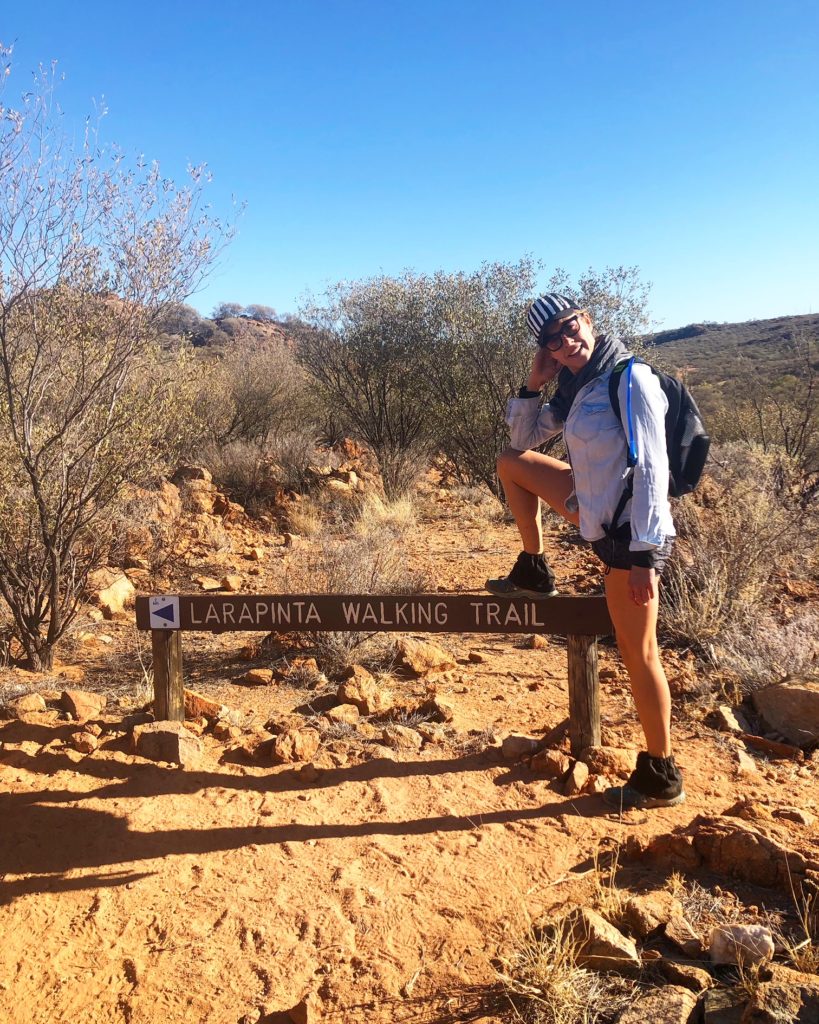 ** Oh, and there's also this: I have anxiety-related issues with needing to bathe before bed. Carrying two weeks of drinking and showering water through the desert (or confronting my bathing hangups) was going to be too much. Something to bear in mind, those of you who can't cope with dust and sweat in your swag – running (showerable) water is only available every 3-4 days…and at bedtime, it's below zero!
As many of you know (because I say it here often enough!), from time to time I accept support from tourist bodies to cover the costs of writing these blog posts and guides. I do not accept advertising nor get paid for any posts I write.  In this case Australian Walking Holidays supported my trip when I made enquiries, covering the food and camping on the walk itself. I took up the offer in this instance because, frankly, my mission in life is to encourage as many people as I can to get and hike, and an eco-luxe option like this one felt like one worth sharing (as I'm aware many who read these posts are novices). You can check out my policy on advertising and sponsored posts if you want to know more.
I'll provide details below of the Larapinta Trek in Comfort version I did.
A few things to note:
Distance covered: 90km, which worked out as approximately 15km of walking a day.
Days required: 6, plus two travel days. Flights to Alice Springs are such that you need to fly in the day before and will only be able to fly out the day after you return to Alice.
Strenuous? Medium to intermediate I'd say. However the dryness can test some and you do need to be pretty fit (or, at least, tenacious). The climb up Mount Sonder, see below, is done at (gulp) 3am (in the dark) and up-and-back takes 7 hours. So you need to be fired up for this (that said, some in our group simple didn't do this part).
Best for? Everyone really. Novice campers will love it as an entree into the real thing. Experienced hikes can also benefit from the experience – the meals are amazing, the running water (which can be heated in a bucket and poured into a hanging shower device) is more than a mere convenience and the access to some amazing information and Aboriginal guides along the way is something you just don't get when you hike solo.
Best time? June – August, season operates from April to September.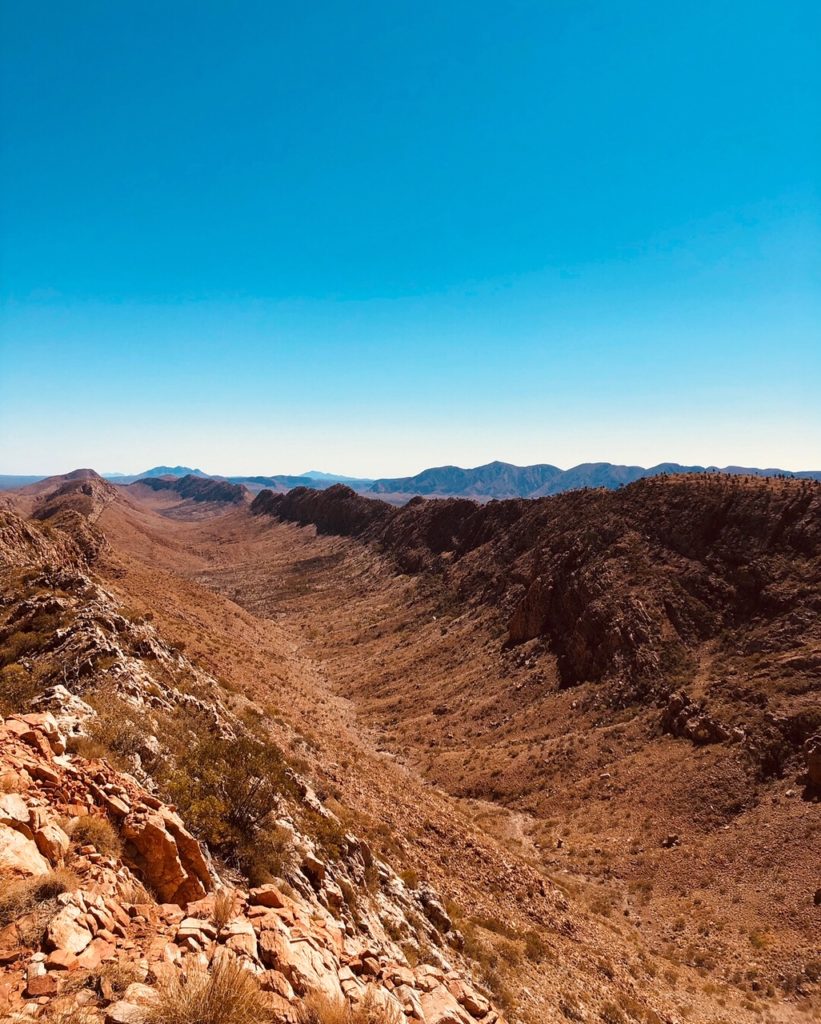 Check out more images for this hike on Instagram via #sarahwilsonhikes. You can see my other international hiking, eating, wellness, slow food guides here.
The Larapinta: 6-day hike
The walk starts off with an intro session the day before in Alice (in a camping gear shop, so if you forget anything last minute, you're sorted).
In the morning a bus collects everyone and you set off from Telegraph Hill a mere 10 minutes from Alice. Bam! Into it. We covered the bulk of Day 1 of the Larapinta before cruising into one of the three established camp sites each night (you stay in two of the sites for two nights each, doing carefully selected "highlights of the track" hub-and-spoke hikes from there).
From here I provide images to tell the rest of the story.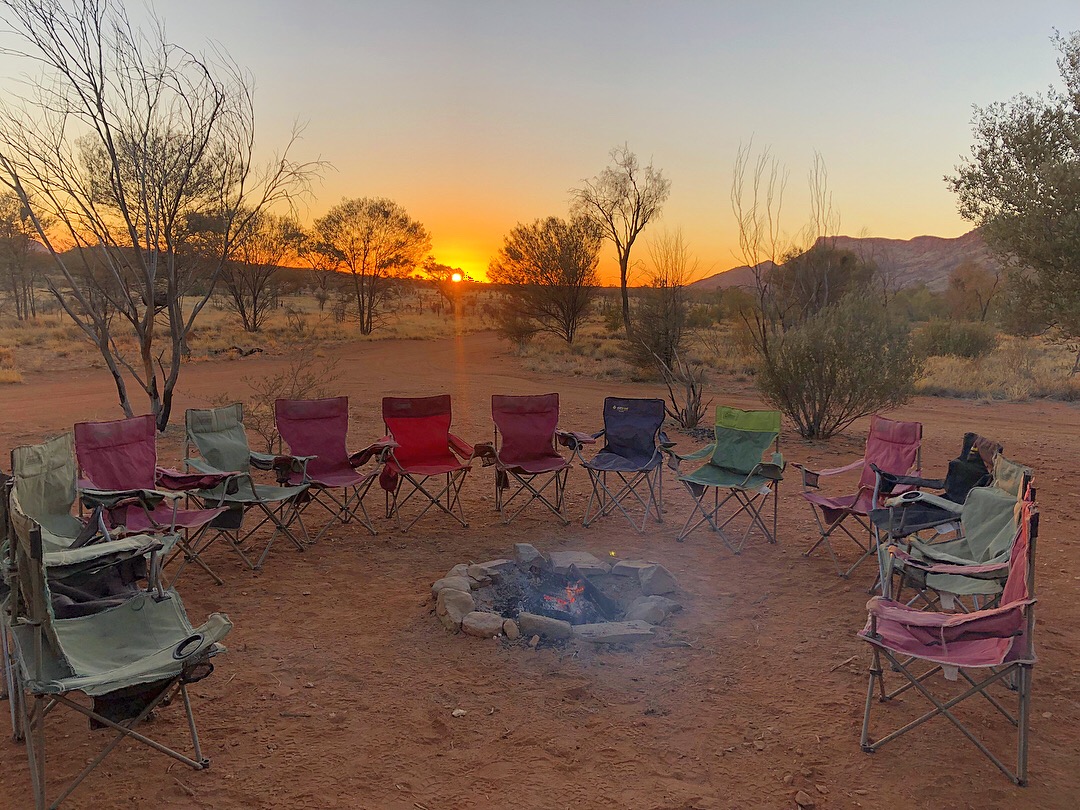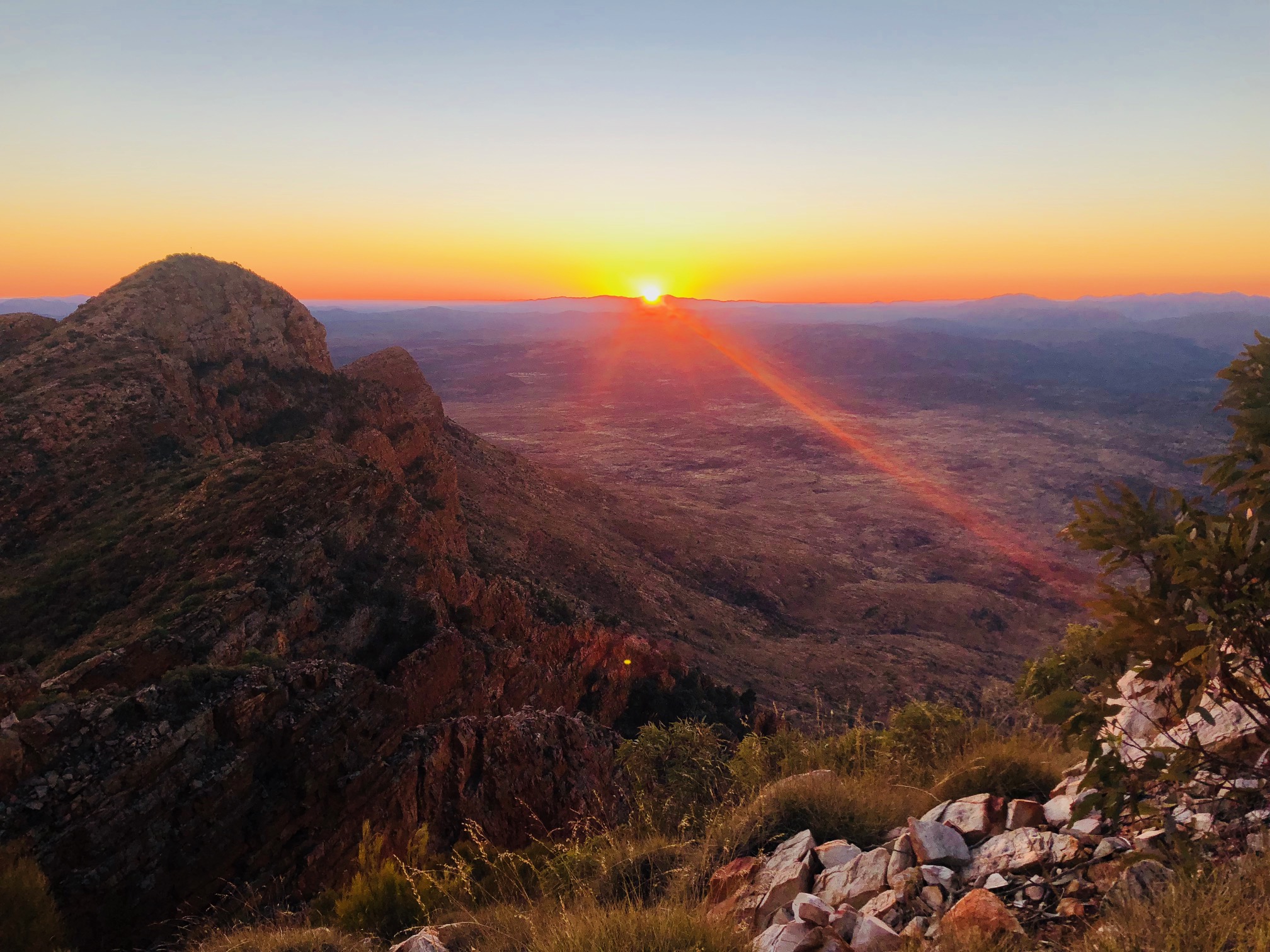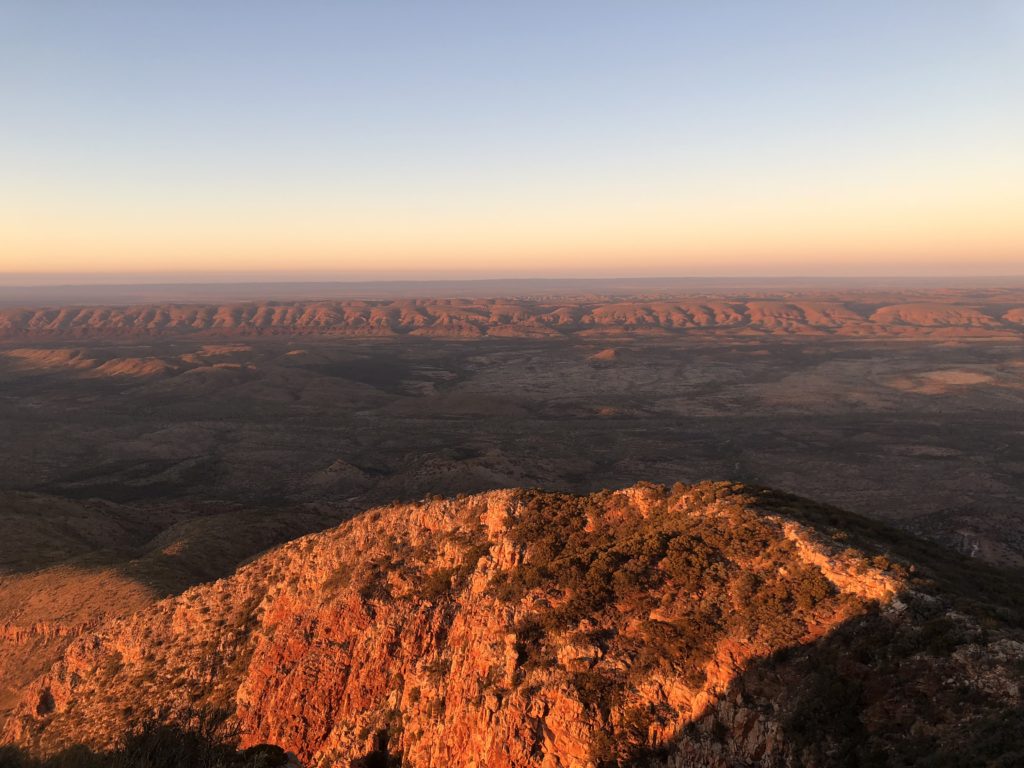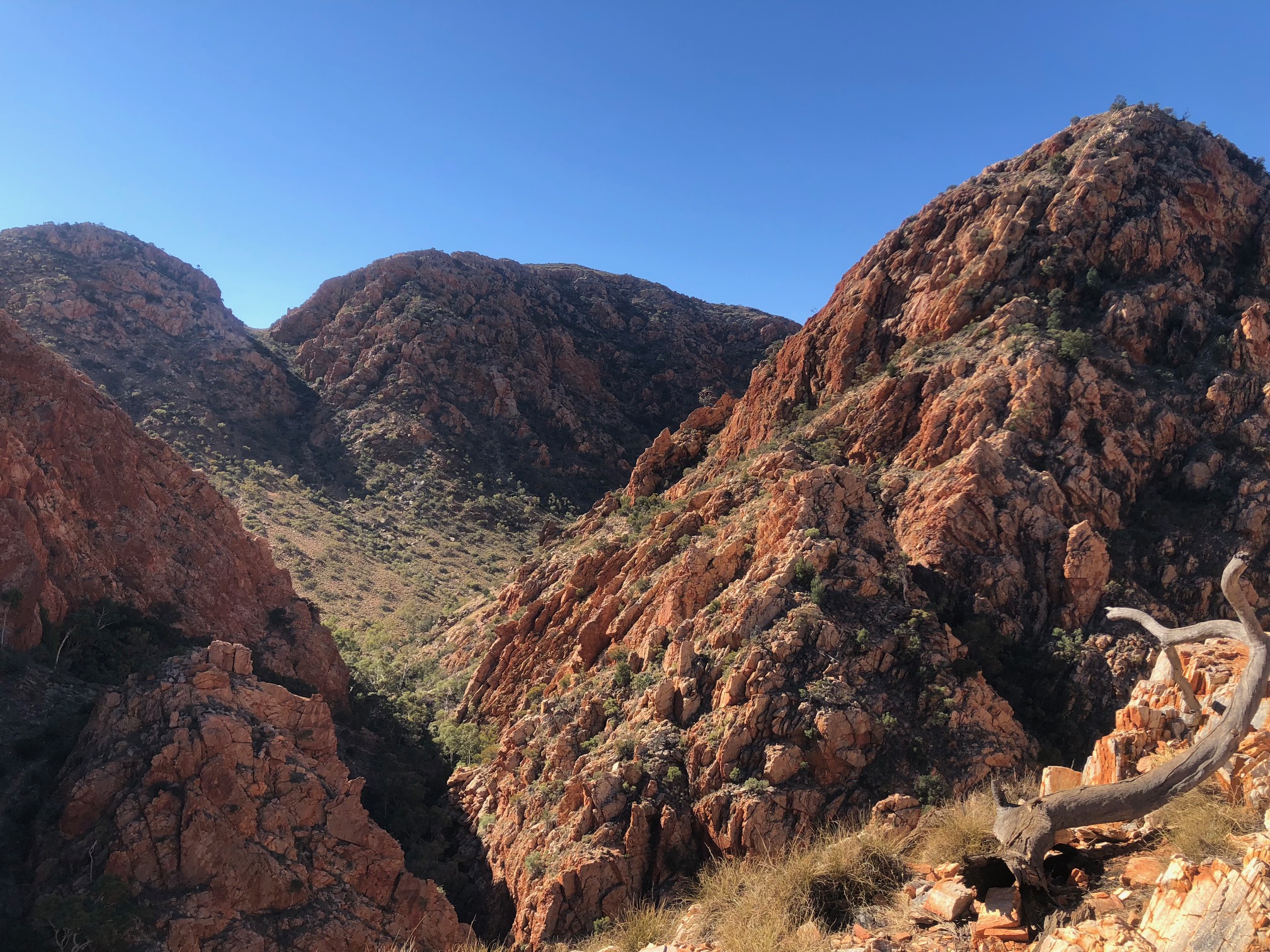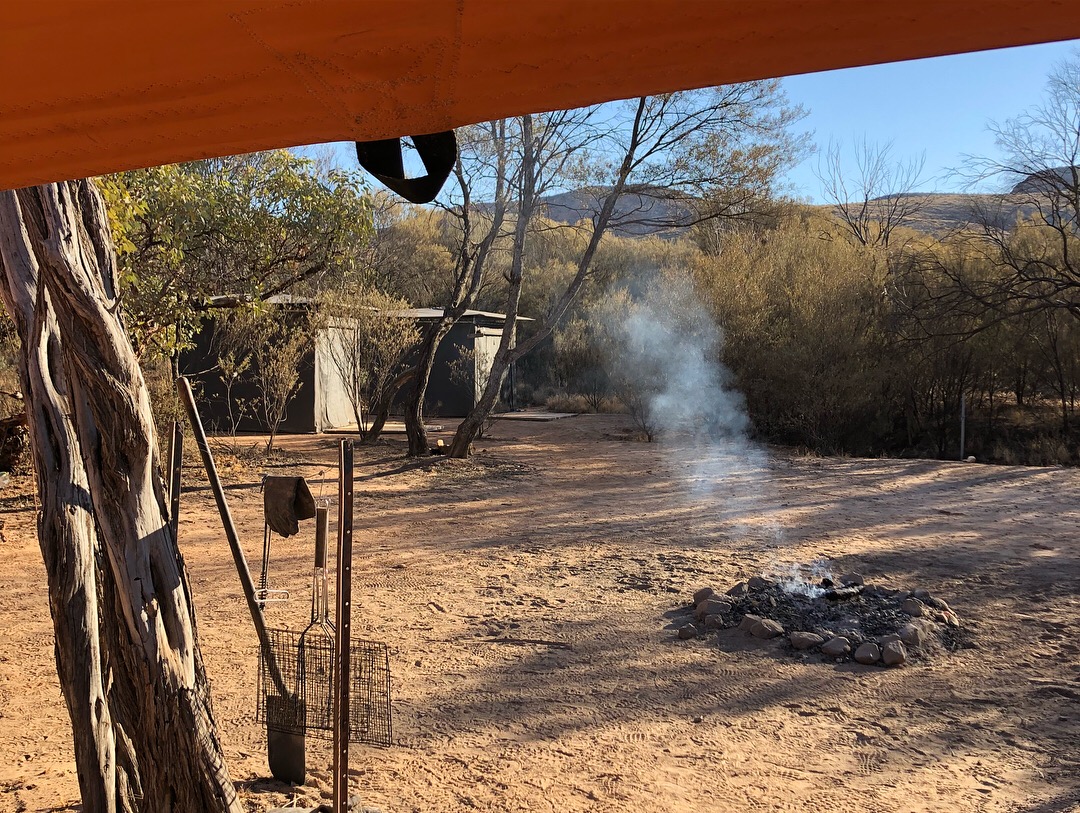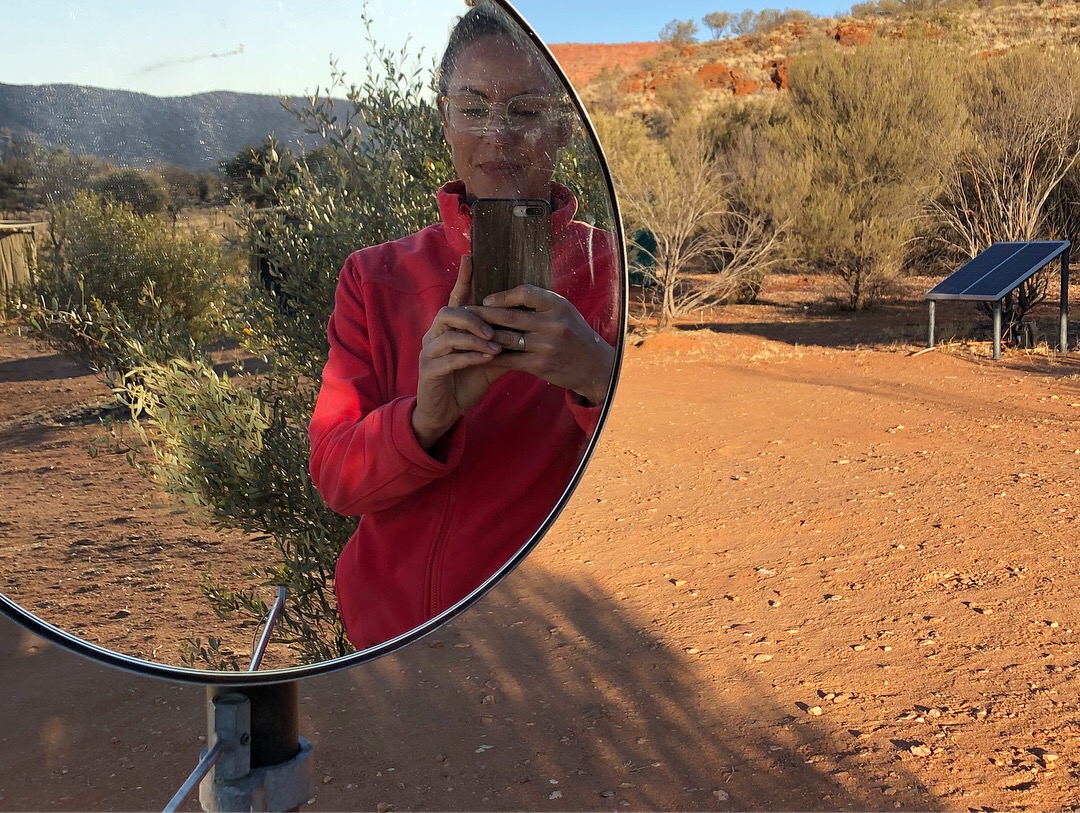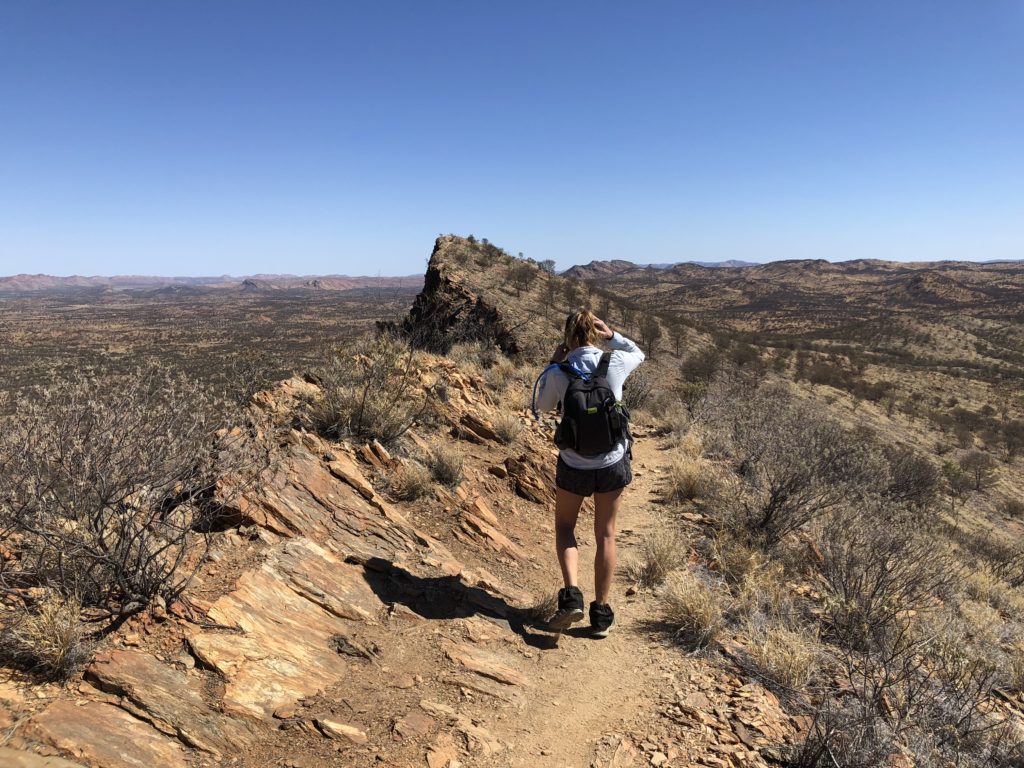 Alice Springs: 2 days
A very quick note on some fun places to check out while you're in town:
Monty's Pub, centre of town. I dig this place. All the locals head there for great burgers, pretty good wine and a lot of laughs in an outdoor setting.
The Goods, Todd Street Mall. Great Coffee and wonderfully simple toasties topped with xx
The Bakery, Todd Street Mall. Possibly the best pies and sourdough bread you'll ever eat. Queue out the door.
Kungas Bush Foods Cafe. Rae who runs this is a local Aboriginal woman and is soooooo passionate about the native foods of the area. Be sure to pick up some dried bush tomatoes. They, weirdly, taste like salty, crunchy chocolate!
Feel free to ask extra questions in the comments below and I'll ask some of the guides and Australian Walking Holidays  to help you out over coming days.