Hey, my publisher and I have made this little flippy cookbook for you guys. It allows you to check out a bunch of Simplicious Flow recipes and get the general vibe of the book, for nada.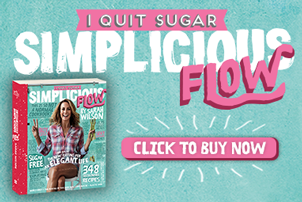 You'll see the sheet of baking paper I used for the whole book (I then use it as a design prop). You'll see the "takeaway coffee cup" I make (instructions in book). Oh, yeah, and the recipe for my Banana Skin Cake (you read right).
There's no obligation to go buy the thing. But here's a button you can press to help you out…
And PS, the pretty image at the top of this post? That's where we use a whole tray of mangoes to make a chutney, lassis, popsicles and more. And on we flow…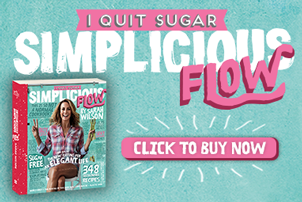 PS If you already have the book, you'll know there's a Resource Kit with a bunch of extra info on where to buy bulk, the best pans for your kitchen – basically all the resources I've found that help me live a sustainable life. You can take a look and download it here. Enjoy.
Anyone made the Banana Skin Cake yet?