Did you guys happen to see an Instagram post I ran a few weeks back of a kid in a running race stopping mid-race to comfort another competitor who was crying?
The caption read, "The adults in the room are being twats. Politics is despairing. A hopeful reminder from the kids this #fridaysforfuture (please maintain the rage ?????)", and you guys liked it a bit because it came as a welcome salve to the political and social uglinesss we are ensconced in here in Australia due to the election wash-up, but also in the US and the UK.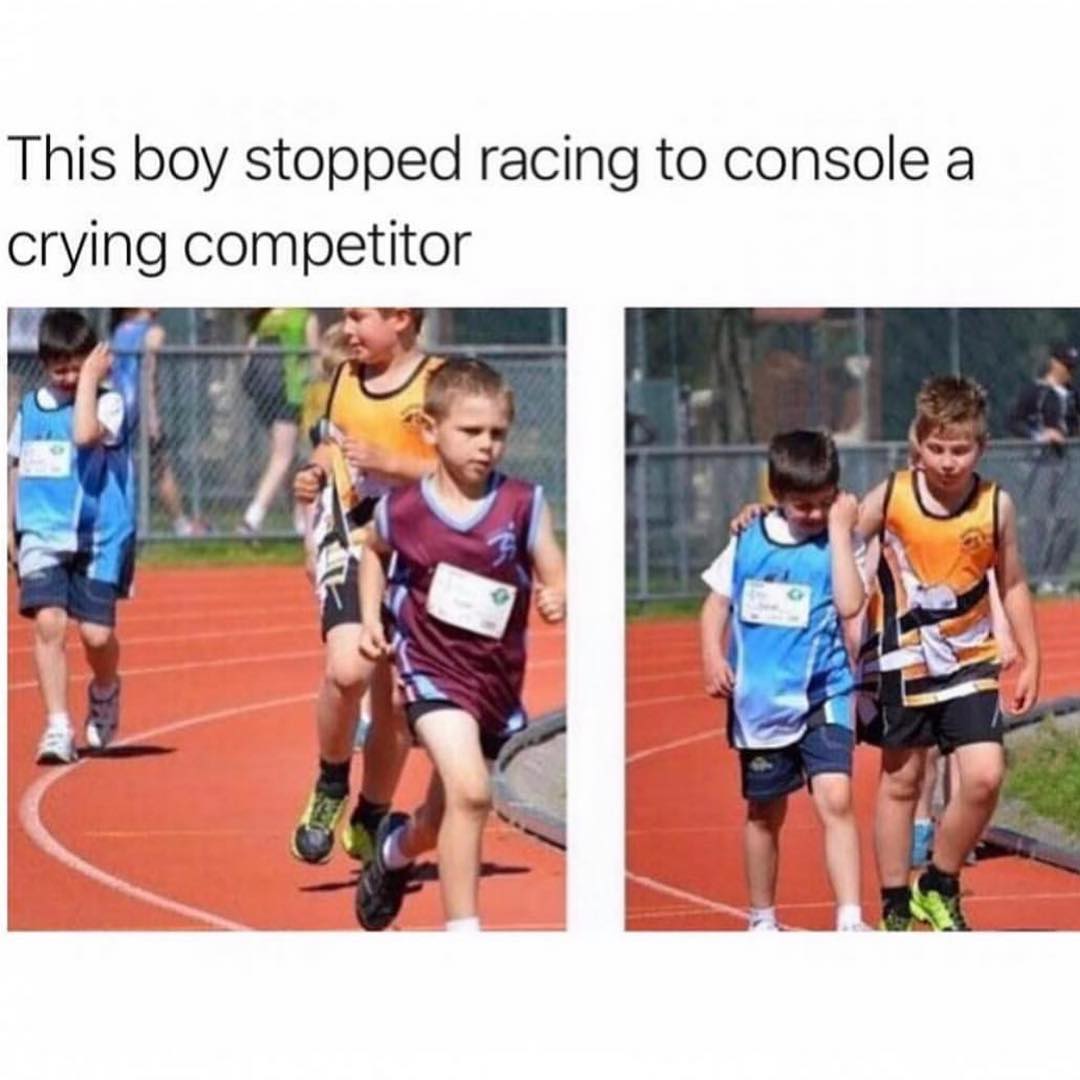 Well, mercifully, there is an even kinder part 2 to the tale. Which touches what I think is truly, deeply our nature. The part of the human spirit we long to re(connect) with.
I happened to notice, wading through my phone in a diversionary scroll sitting at a café late one evening (when I was feeling particularly deflated and lonely and frantic in my head) a comment under the running race post: "That's me!"
I figured it was some troll hoaxing me. "You serious?" I wrote to "Sam". "Yep, it was at little athletics".  I then watched as what I presume to be friend's of his family chime in to say, "Love your work Sammy" and "You're a good egg.".
I asked Sam if he could get an adult to DM me. Within minutes his mum Michelle had connected with me. We arranged to meet up on the phone a few days later.
As I say, I'd been feeling flat and lost and absorbed in the absurd pointlessness of my existence. Then Sam happened. And, my goodness, the whole thing made me joyous. When we spoke Sam told me he'd been coming about third in the 200m race and noticed the boy get elbowed by the kid in front. So he stopped to comfort him. I asked him why he immediately stopped. You know, it's often not our nature to do that on impulse in the heat of a moment. He said, "I can't pass someone who is hurting. I'd want someone to stop for me. I like to just help people if they're sad."
Bloody hell.
His Mum confirmed that Sam has always been like this. He likes to look after people and she gets a lot of comments from strangers around the place who notice it. In the street. At school. Etc.
Some other stuff about Sam and his family: Sam wants to be a policeman when he grows up. So he can help people. Michelle is a nurse. The family dropped everything two years ago and bought a caravan and travelled around Australia for 15 months. "We figured we could try buy a house, or we could have an experience as a family we will never forgot." She and I and Sam talked about how this is what makes life matter – taking such a risk. And caring less about money and owning stuff. Sam agreed with me that everyone is too caught up these days. This kid is 12. Twelve! It was the freshest, most reassuring conversation I've had in too long.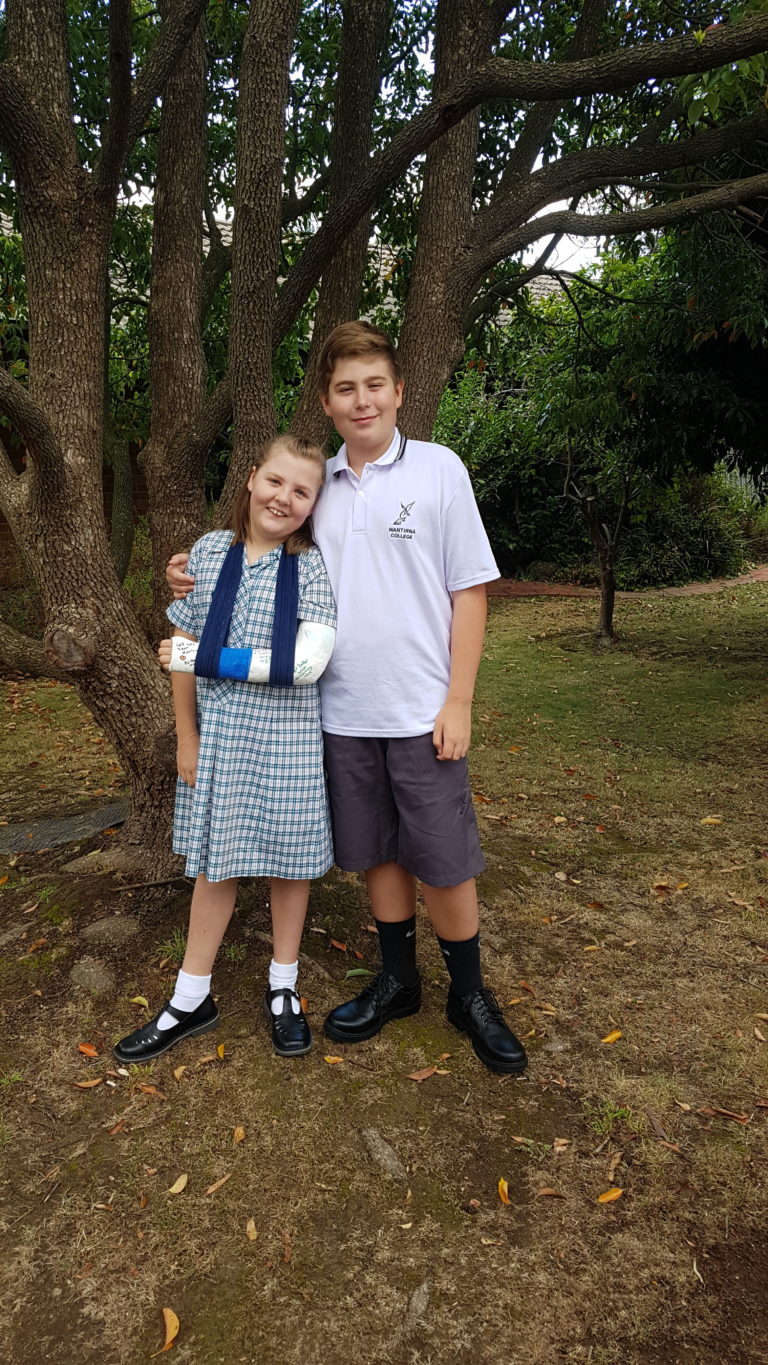 Now, I should say, I found the image, uncredited, on another feed. A big feed. Do you know @jayshetty ?169,000 people "liked" Jay's post. 1,735 commented. I've no idea where he got it from. The original image was captured by a parent at the track who posted it on the local Little Athletics Facebook page. This was five years ago. Michelle and Sam had only seen it on my feed.
I've tried connecting with Jay to tell him the story, but have not heard back…I will revert if I do.
You know this shit happens when it's needed most. It happens when one of us connects to the human spirit. Then it spreads. Call me woo-woo, but I think we're going to see a lot more of this "speeding up" and amplification of such instances of goodness and connection. It's like, life knows we need the affirmation right now. It's desperate to reconnect us. I invite all of you to notice these moments. And spread their light.