Another hiking guide in my series. I've just completed the Kumano Kodo, an absolutely magical pilgrimage routes that crisscross the Kii Hantō, south of Osaka and Kyoto. Emperors and their families and pretty much everyone else from Kyoto walked this route in the 11th century and it's a very sacred area for the Shugendo tradition, a religion of sorts that blends Shinto (nature worship) and Buddhism. Shugendo literally translates as "path of training to achieve spiritual powers" and the Kumano Kodo was used by its followers to train in endurance, an attribute that was seen as a path to spiritual enlightenment…and everyday goodness. From what I can gather, the pilgrimage was often done by folk facing death. They came here to either die on the route, and have the opportunity to be rebirthed properly, or, I guess, to be reborn by actually making it out the other end alive. What doesn't kill you makes you stronger!
I hadn't realised this when I set out to do the route. I chose this particular hike because of its relative remoteness, the forest factor (I'd seen images on Instagram) and the fact it's an inn-to-inn, through-hike. (Most of my hikes fit that brief; I love the idea of traversing A to B, an endpoint in mind a few days down the track, and with lovely places to rest for the night, with great food). But, golly, I dig that the route's purpose mirrors my own reasons for hiking – you grind away to come in closer to yourself. And you truly live and connect.
Along the way are cute shrines, many of which are about honouring nature. The trail is also said to be very protected by the kami gods, or nature spirits. And, wait for it, many of the villages have natural onsens spouting out from their backyards. I'll get to this in a moment, but the gist is this: you get in from a massive day's walking to a little inn, often with only 2-3 rooms, and then you bathe and jump naked into natural spring water baths, piping hot and steeped in minerals. In some of the villages the onsen are in the river. Absolutely true story.
The Kumano Kodo can be done as a guided walk with a group, as a self-guided walk via a travel company who books your accommodation and organises transport to and from, or you can just set out on your own. The latter is my usual preference. But in Japan, on these remote hikes, it's dead-set a headache. In many of the overnight villages there are only a few rooms to stay in and the owners don't speak English (and don't use email;  bookings require a phonecall). Also, the process of navigating various ways to get there and out again is super tricky (again, Japanese language stuff and websites that simply can't be navigated). There are a number of companies offering self-guided walks where you're given an itinerary, maps and all your accommodation is booked ahead and off you go, solo. I went with Oku Japan (after my usual flurry of research) because they are a local Japanese company (not a mega brand) and work with the local people to support their villages.
The whole thing is pretty smooth as far as access and flow goes. Another reason this hike appealed. You can fly into Osaka (which has two international airports; from Australia it's often cheaper to fly here instead of Tokyo), spend a day or two in Osaka, or in nearby Kyoto, and then it's a simple and lovely train trip to the start of the route. Afterwards, you can catch the bullet train to Tokyo with relative ease (or head back to Osaka/Kyoto).
There's no need to carry a lot of gear. The inns provide everything and there is a lot of water souces along the way (clean river water). Also, there is an amazing luggage service – Takkyubin -in Japan if you want anything shipped to a village or two away, or even on to the next city you'll be getting to at the end of the route. I sent my main suitcase from Osaka to Tokyo for about $25. And carried my day pack.
OkuJapan can also provide extra side routes and other experiences to try on the route. More below…
A few things to note:
Distance covered: You can do different stretches, but the main and most spectacular bit is the Nakahechi-do route from Takijiri to Nachi. It's approximately 75km if you do the 5-day version.
Days required: 5 (4 days hiking) plus travel days for the stretch that I did. You can do longer sections, up to 11 days.
Strenuous? Yeah,  as there are a lot of steps. Some days are a good 8 hours of solid hiking. It was stunningly warm (hot) and clear on my trip, however, it can get very wet a lot of the year, which would make the steps slippery.
Best for? Most people, except the unfit or anyone with bad knees. The route is very shaded with plenty of water along the way and well marked. You really only need to carry a day pack with toiletries and water and your lunch for the day.
Best time? All year, but I can recommend May. Warm, but not wet.
From time to time I accept support from tourist bodies to cover the costs of writing these blog posts and guides. In this case Oku Japanoffered to support my trip when I enquired about the hike. They helped coordinate things and sponsored my accommodation, which covers the costs entailed in writing this post. You can check out my policy on advertising and sponsored posts if you want to know.
Check out more images for this hike on Instagram via #sarahwilsonhikes and in the Japan stories highlights. You can see my other international hiking, eating, wellness, slow food guides here.
The Kumano Kodo Track: 5 Days
As I say, I flew into Osaka and stayed centrally. In the morning I got on the train to Kii-Tanabe. OkuJapan were keen for me to check out a very cute farm-stay, Akizuno Garten, nearby. It's a Japanese-style lodge converted from a former school building and made from  Kusunoki (camphor trees). I have to say, it was a godsend after travelling in from Australia to rest in such a simple place and delay heading off. There's a small restaurant there that serves the local farmers, using all their produce. In the morning I meditated with a Shinto monk. You are shown how to make your own Bento box and then set off.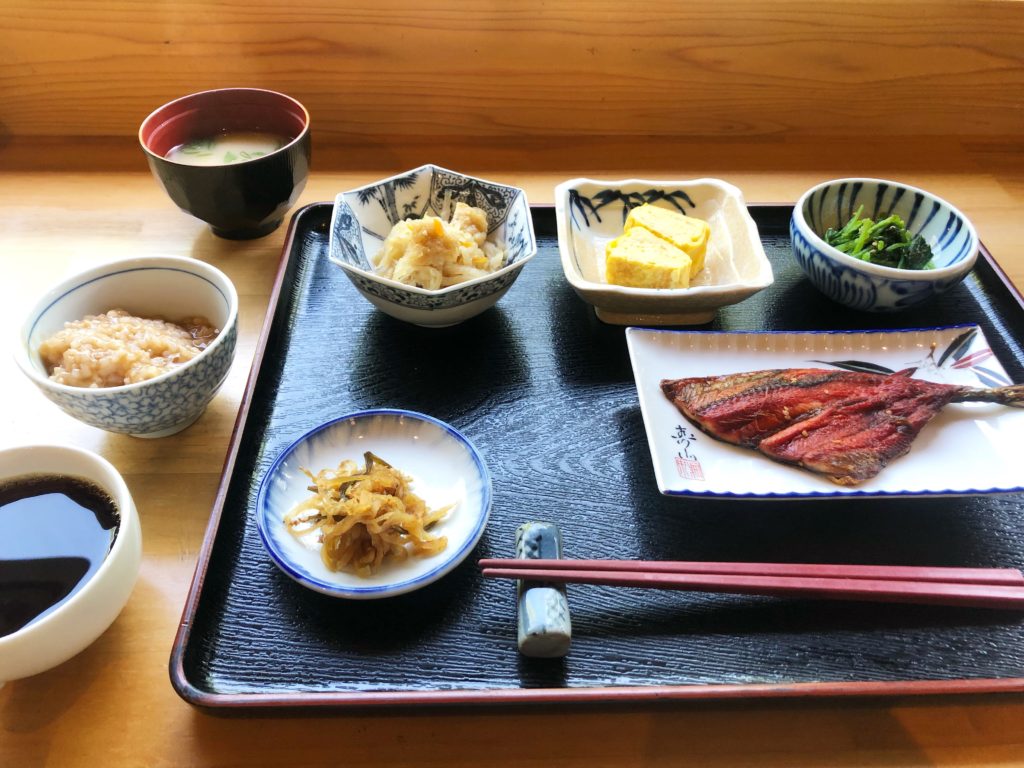 While I was hanging out in the garden, I noticed a hike sign for the Kumano Haygake-miche trail. I studied it closely (one of my favourite hobbies – studying maps) and realised there was no need for me to catch a bus to the start of the hike. I could walk there. It added an extra 15km to the adventure, and the path meandered through orange and plum orchards. I saw a grand total of… no one. But a snake visited me twice while I meditated on the steps of a shrine. The interwebs tell me they are a sign of transformation. Rang true.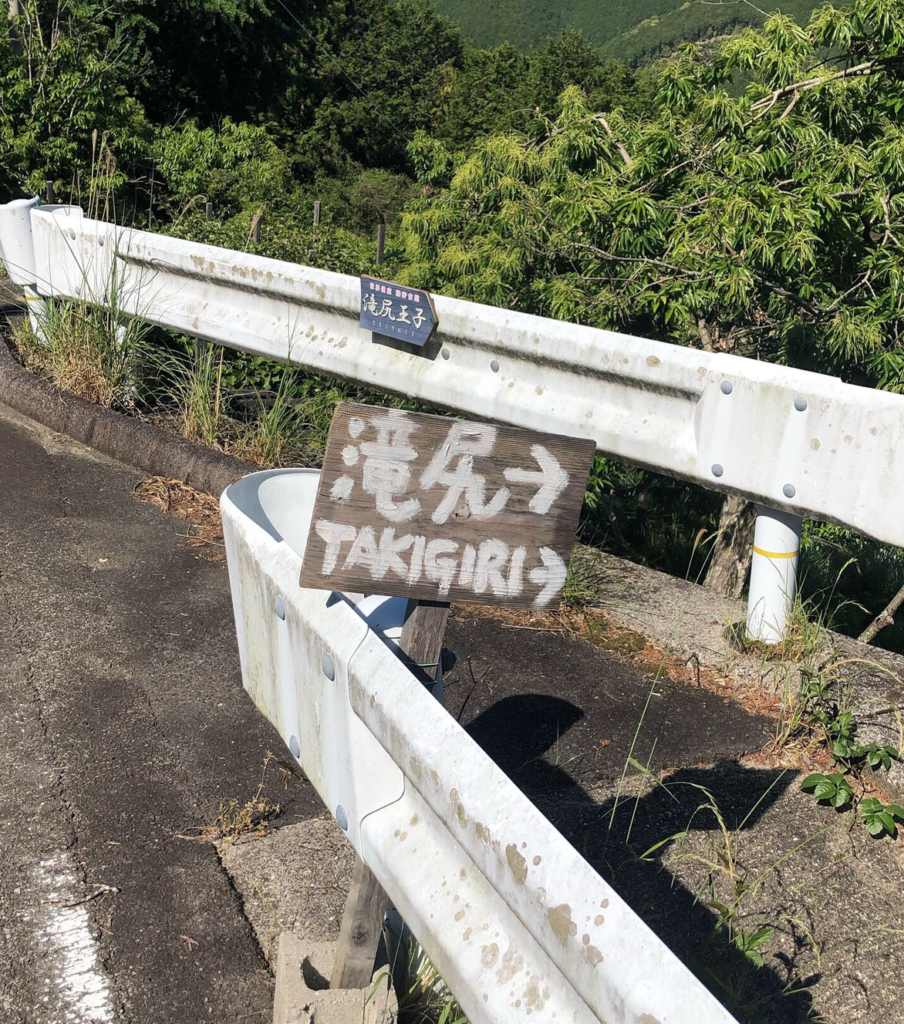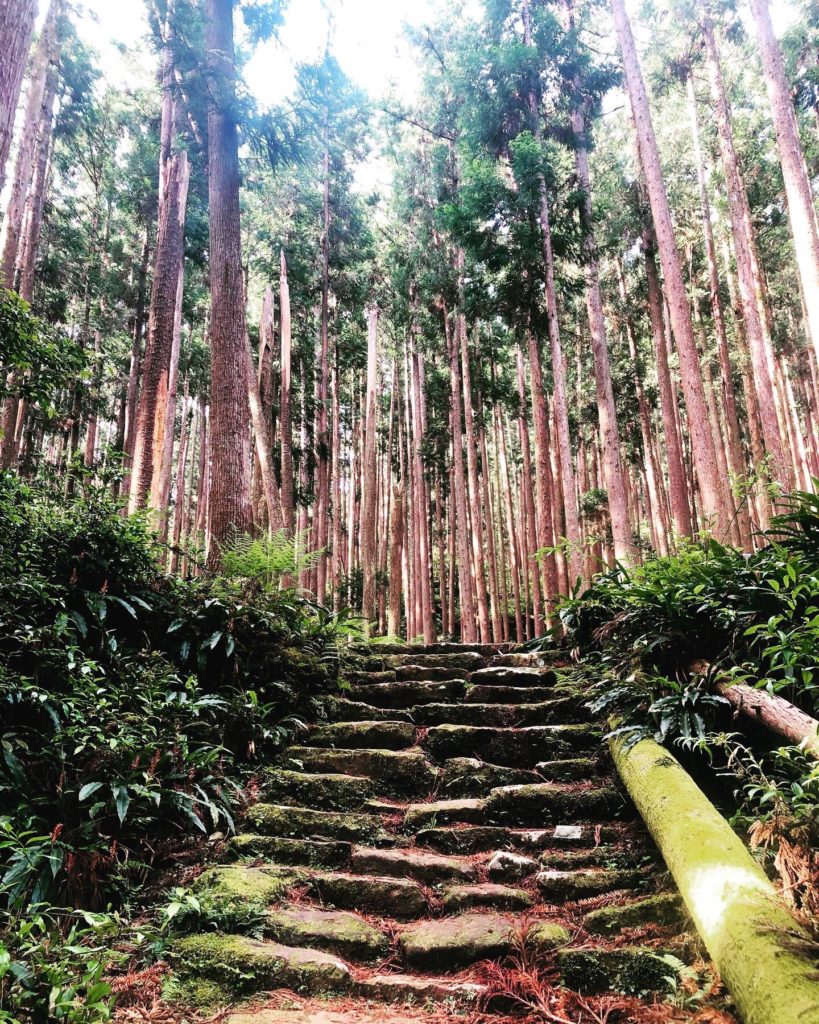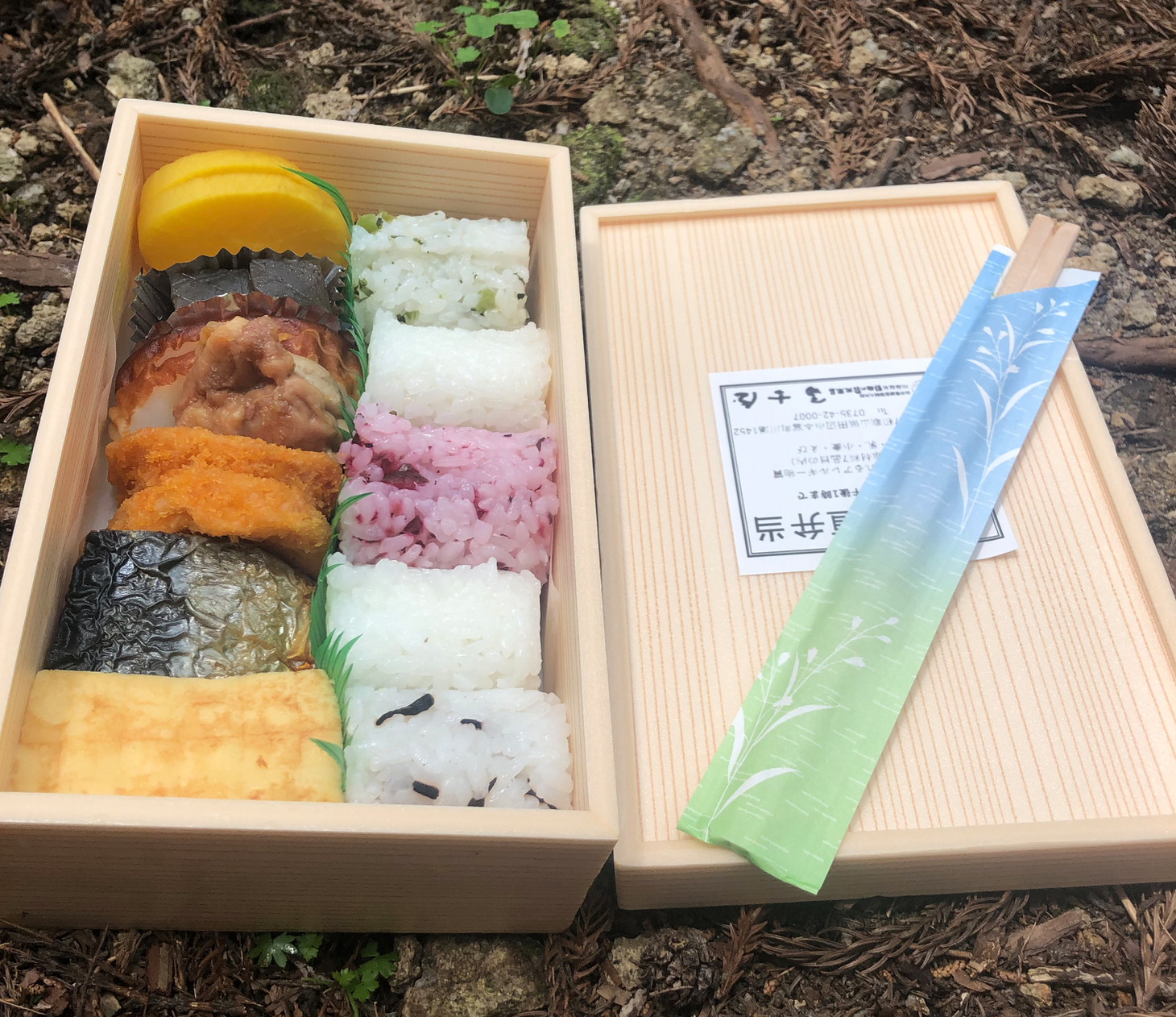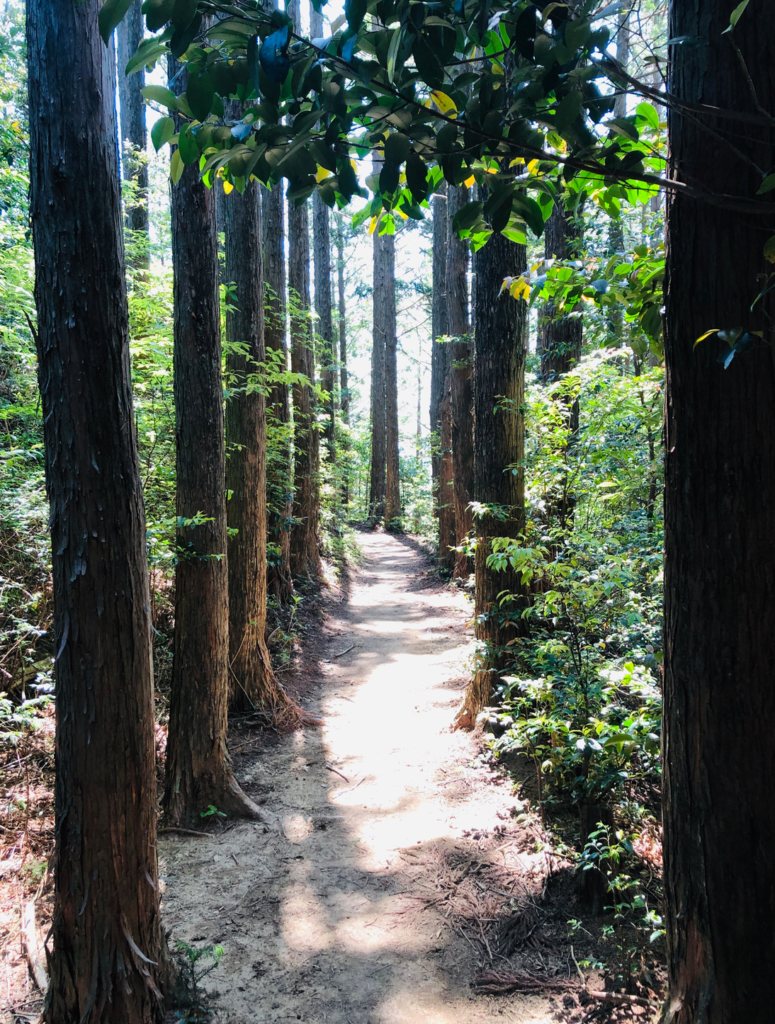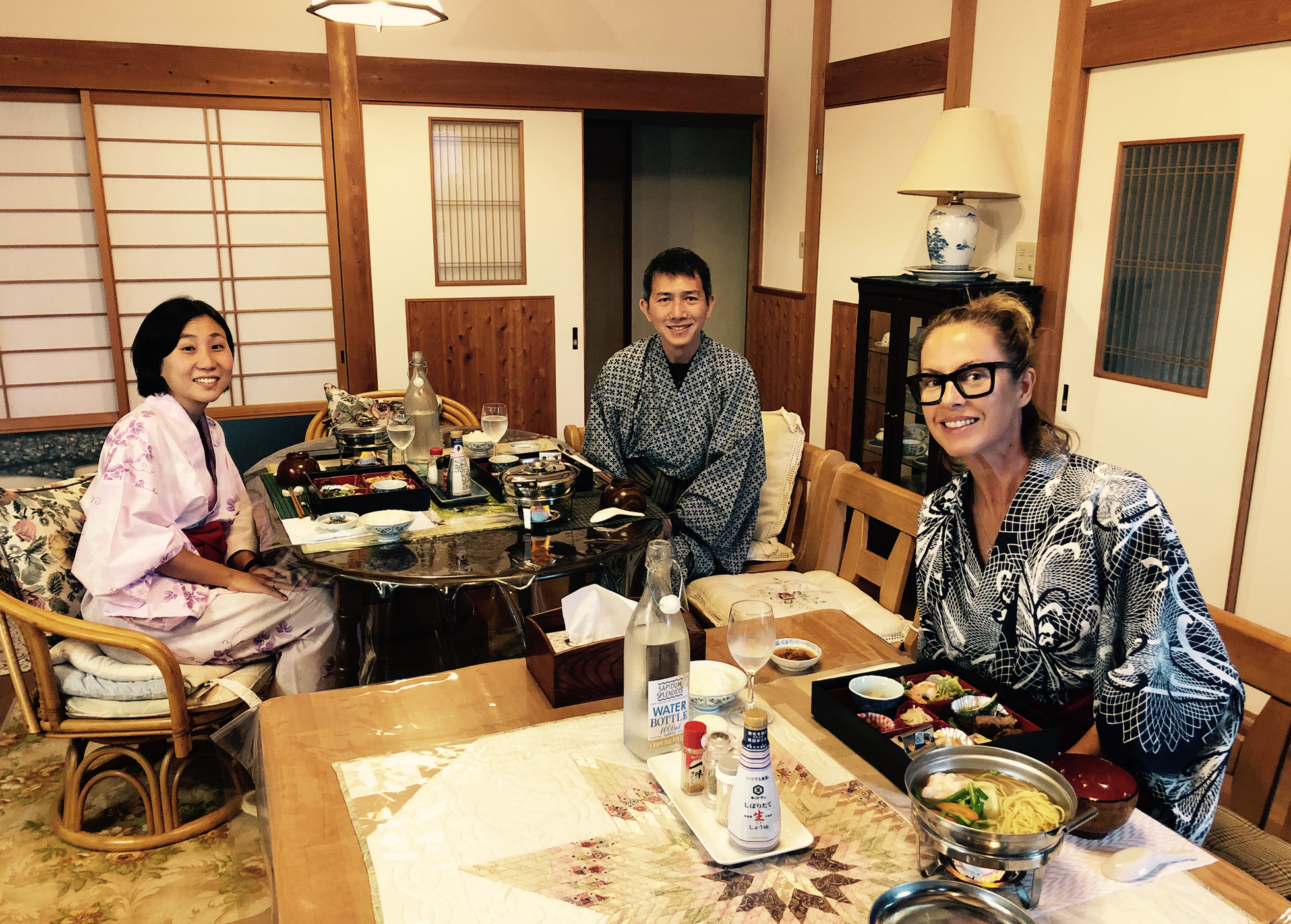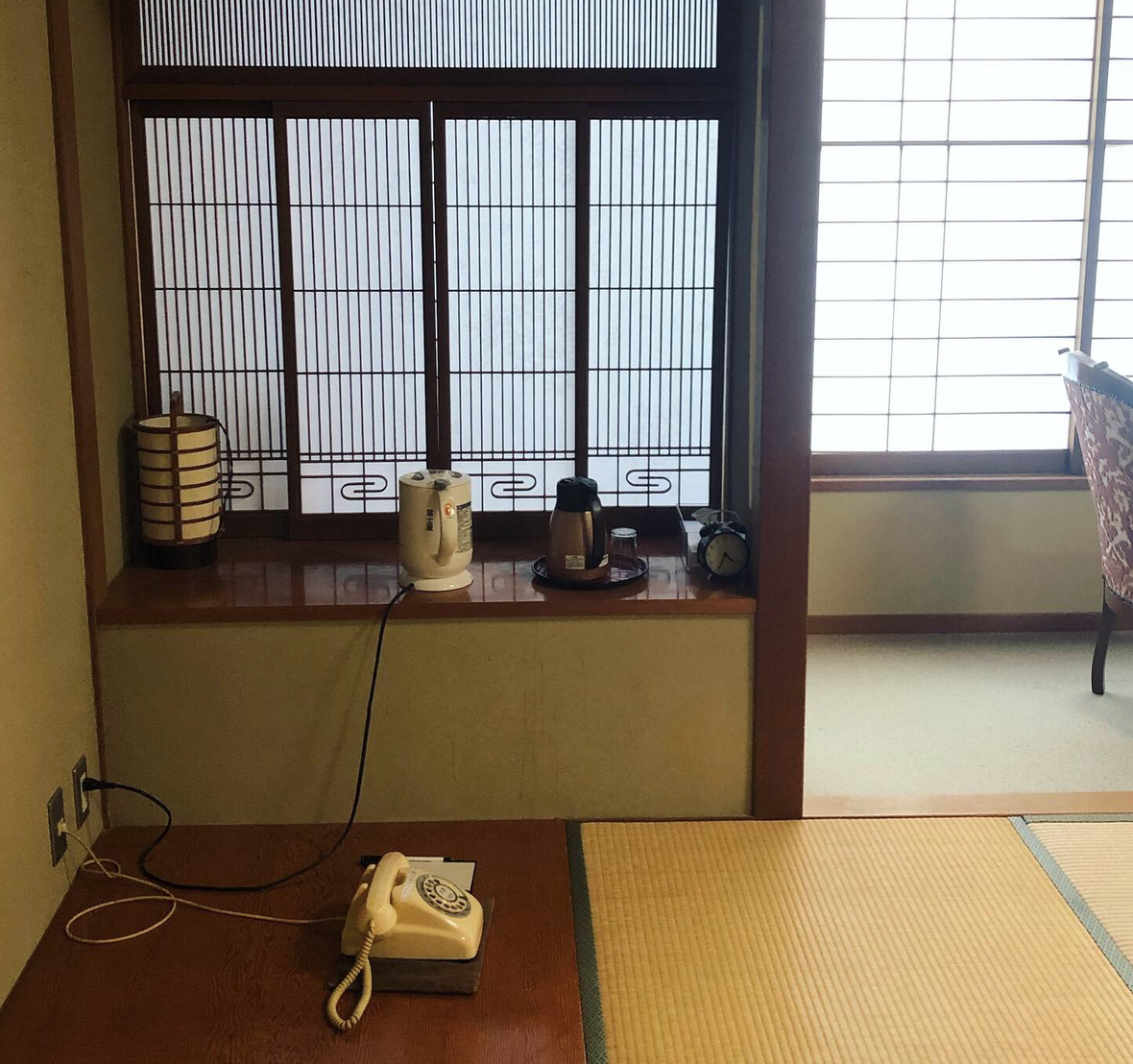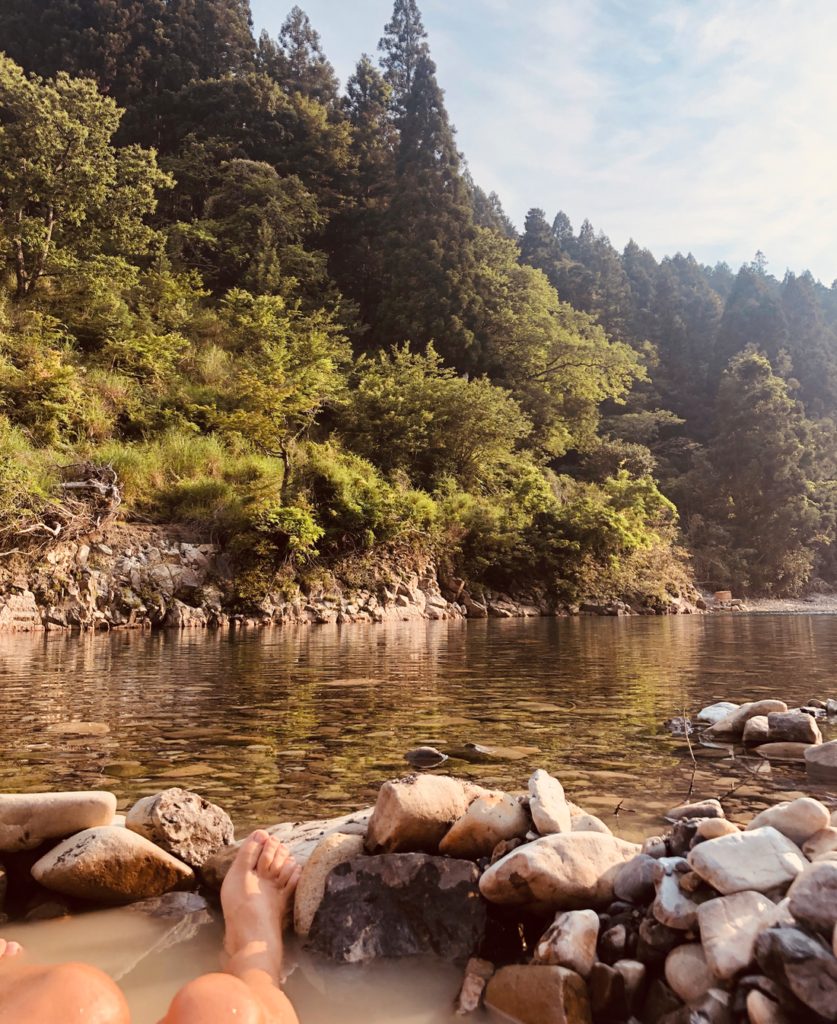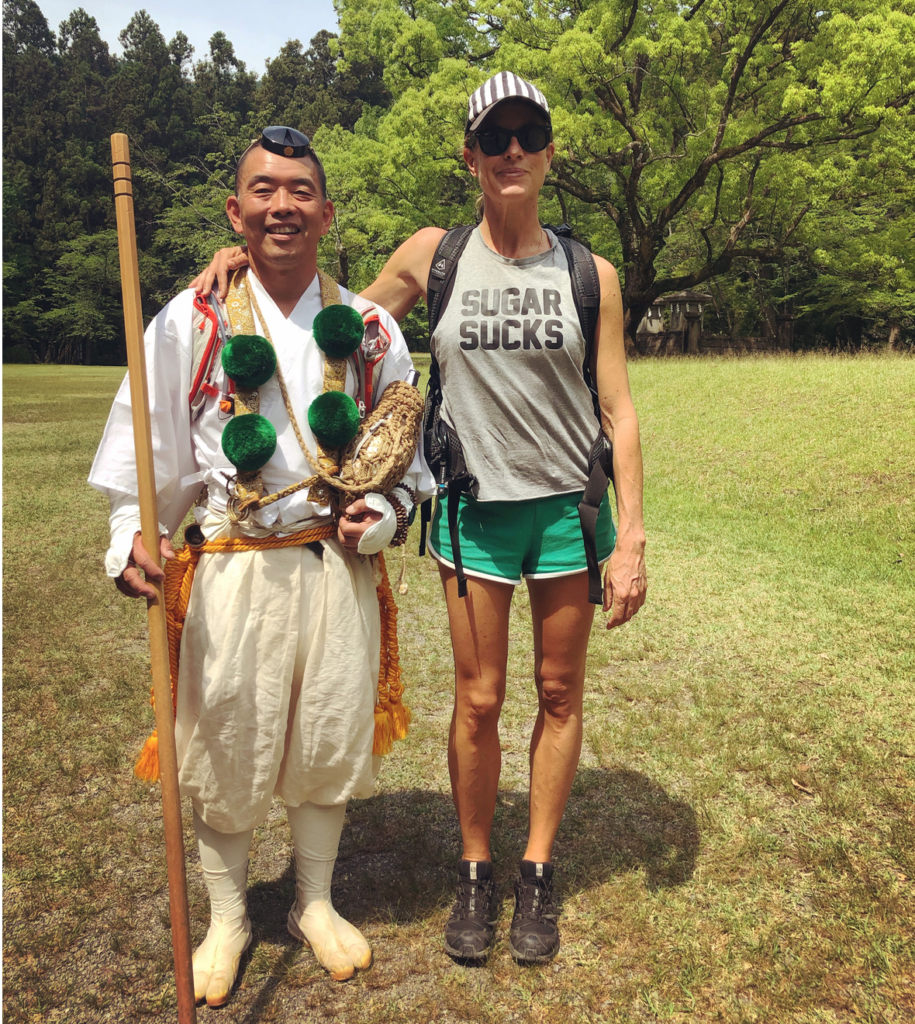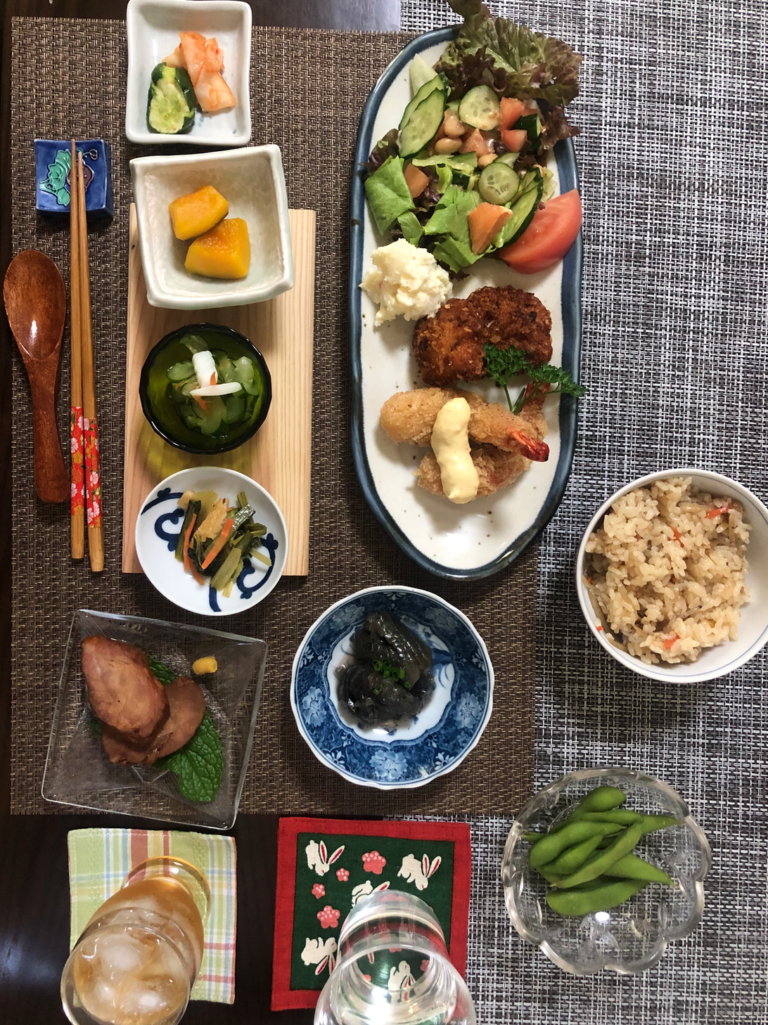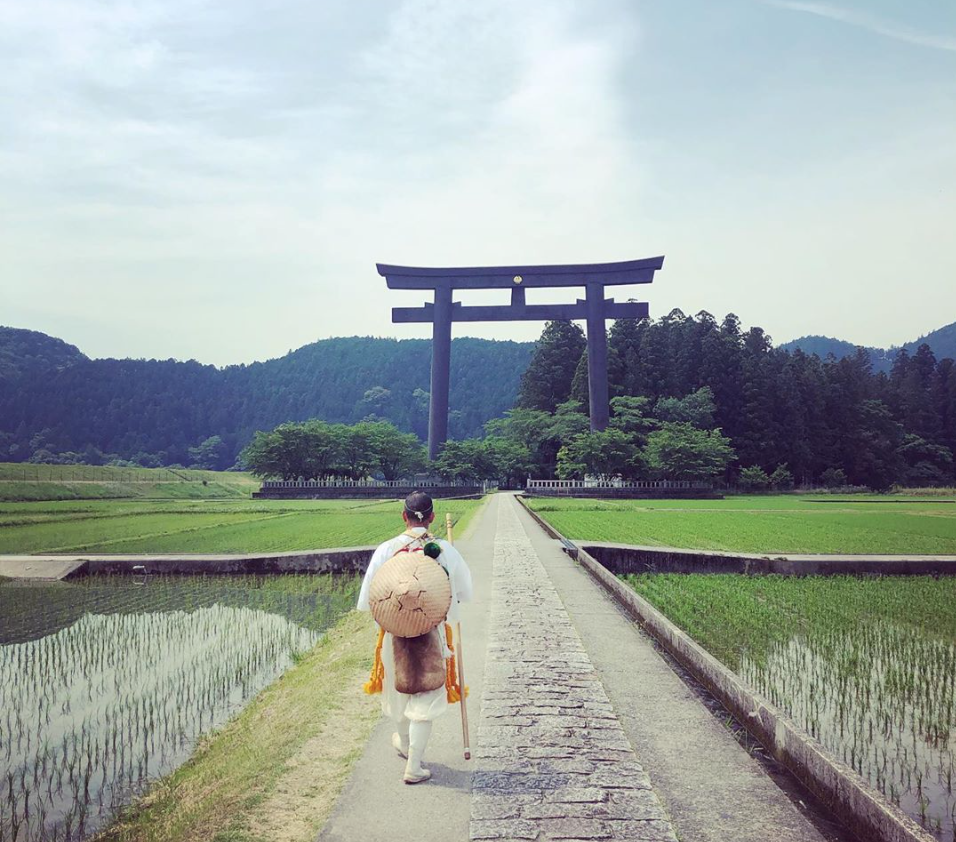 As always, happy to answer questions here and I'll get Oku Japan to chime in, too. I can't emphasise enough how wonderful it was to see Japan via this route. In my next post I'm going to share my "peaceful Tokyo" experience and discuss some of the clashings and balancings of culture and experiences that Japan presents. I think it's crucial to do the same as a tourist. To appreciate the wonder of their shinto traditions, you must get into nature and…do some endurance!