Have you been to the incredible Flinders Ranges in the South Australian outback yet?
Not so many have. Which is madness. The place is a supreme mix of outback expansiveness mixed with stunning rock formations and surprisingly oasis-lush landscape reminiscent at times of California or Greece…all within a few hours drive of Adelaide. Well four-to-five, to be accurate.
When South Australia announced it was opening its borders to much of Australia recently (at time of publication it was open to all States and Territories except Victoria), I figured I'd take the opportunity to visit this remote area and submerge myself in its surreal Martian landscape. I needed me some dirt time. And the national park in the centre of the ranges was on my bucket list of places to explore in Australia for yonks.
The Flinders Ranges is quite extensive, but the action centres around the Ikara-Flinders Ranges National Park and Wilpena Pound in the south of the park.
Why did I mountain bike instead of hike? Fabulous question. The Ikara-Flinders Ranges National Park features a good dozen hikes, but to get the best overview, and to see the fullest array of gorges and peaks and remote outback stations, mountain biking it is – to my mind – the better approach (of course, if you don't bike, go ahead and hike; there are a range of different accomodation options – eco huts, basic cottages, camping, homestead stays). The Flinders Ranges Trail, a 200km circuit that winds in and out of the park and surrounding outback stations and  is relatively well set-up with different options for completing it. (That said, see my notes regarding permits below).
Threading through the park are three other blockbuster tracks
The Mawson Trail. This is an epic 900km  mountain bike track that runs from Adelaide to Blinman Ikara-Flinders Ranges National Park.
The Heysen Trail. This is an equally epic 1200km hiking trail that runs from Cape Jervis, on the Fleurieu Peninsula, to Parachilna Gorge, in the Flinders Ranges, traversing coastal areas, native bushland, rugged gorges, pine forests, vineyards, rich farmland and historic towns.
The Arkaba Walk. This is a luxury option that can be completed as a glamping or lush homestead experience. It's one of the Great Walks of Australia. TBH I've been busting to do this for years….
I decided to do this bike trip as part of an organised group. Insurances for riding the Flinders Ranges Trail require you don't ride solo (this is a temporary measure, but also somewhat recommended). The area is very remote with no mobile coverage, little clean water en route and only two places for stopping for amenities and food. Plus the trail markings can get tricky. I normally protest against guided group adventures. But in this case I'm glad I succumbed.
Ian from EscapeGoat runs the tours on the trail 3-4 times a year. They are six-day adventures where you complete the 200km in 50-70km sections each day, returning to a base camp at night – an old shearers' quarters on a massive outback station bordering the park. On the final day he decamps the crew to the tiny outback town of Melrose to spend a few hours on their high-end mountain-bike trails on the way back to Adelaide.
A few things to note:
Distance covered: 250km, inclusive of sidetrips. About 50-70km each day on rough terrain – a mix of 4WD tracks, single trail and dessert stretches.
Days required: 6 days, including 2 x half travel days.
Strenuous? Yep. And you do need to have mountain bike fitness and technical experience. Beginners – stick to hiking!
Permits required? Yup. If you do the trip with Escapegoat all permits are included as part of the tour arrangements. If cycling independently, you can pay the fees for permits at National Parks & Wildlife Service SA
Best time? March – October, to avoid the heat.
Next trips? March and September 2021, however Ian will do bespoke trips with group bookings of minimum 6 people. Enquire here.
My new role with Tourism Australia: Recently the main government body promoting tourism in Australia approached me to become a Friend of Australia. That is, to become an ambassador of sorts, specifically promoting outdoor adventures that get us all into nature. As you might know, from time to time I accept support from tourist bodies to cover the costs of writing these blog posts and guides. I'm upfront about this. I don't get paid a fee. Going forward, Tourism Australia will support a bunch of hiking and biking and camping trips, which I'll be sharing the details of here, covering my accommodation and food and transport costs, which in turn covers the costs entailed in writing the guides. You can check out my policy on advertising and sponsored posts if you want to know more.
Check out more images for this hike on Instagram via #sarahwilsonhikes and the South Australia stories highlights. You can see my other hiking, eating, wellness, slow food guides here.
The Flinders Ranges Track by mountain bike
Day 1: Adelaide to Willow Springs station
This is a travel day with a stop off at the Stone Creek bakery where it's customary to eat one other over-sized "outback" themed pies.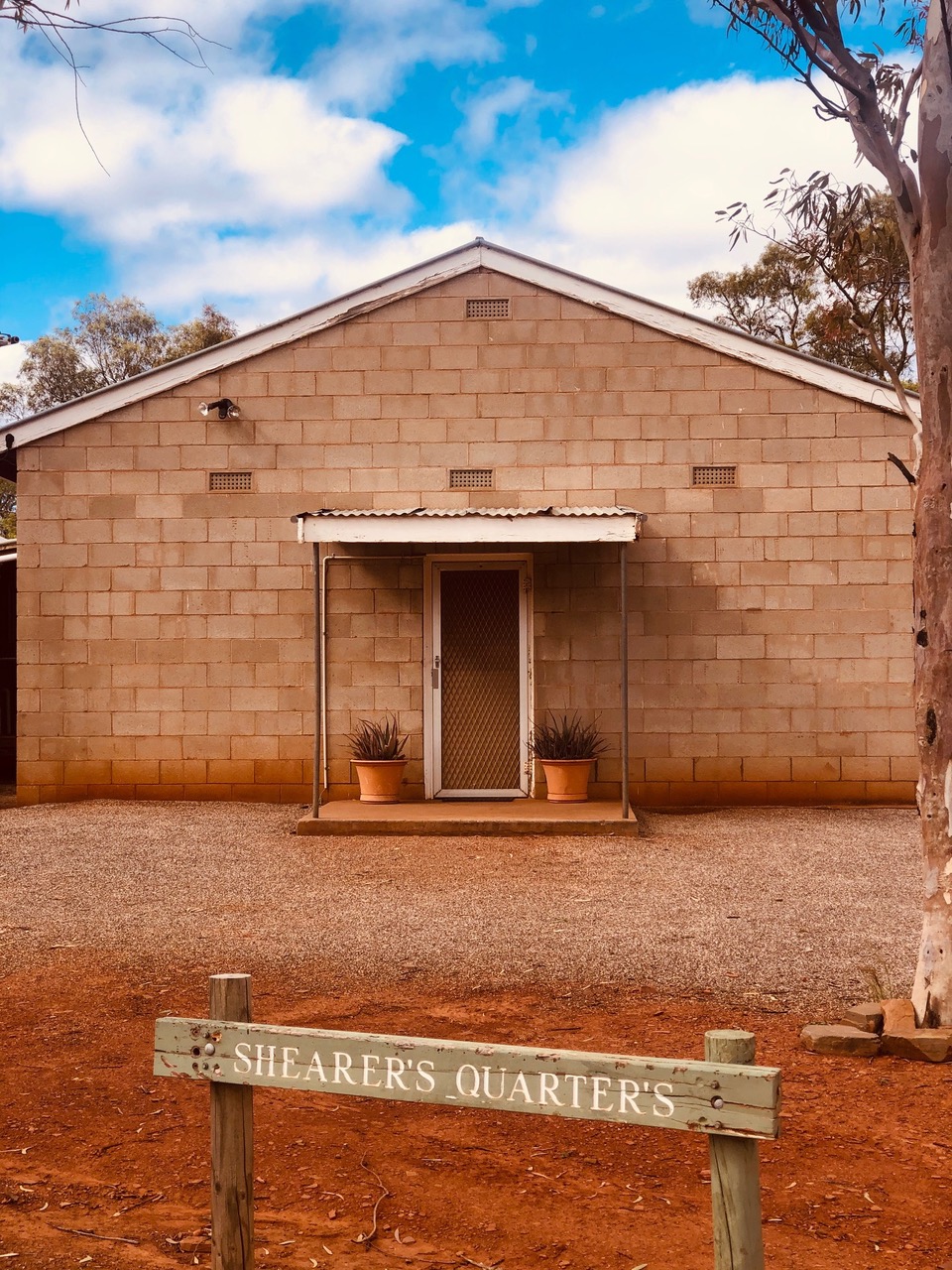 In the late afternoon you arrive at the station and set up in the rustic but clean and cosy shearers' quarters. The only internet in the area is at a hut about 500m from the quarters. This is a godsend. The trail passes through Willow Springs.
We spent the evening getting set up and I went for a big walk on the property (there are several challenging marked trails) and sorting out my bike (which I hired from Ian; dual suspension, drop post).
Day 2. Rawnsley to Willow Springs: 55km
A fun intro ride with single trails, climbs and emus running across the tracks. The bus drops us and our bikes at Rawnsley and we make our way back to home base.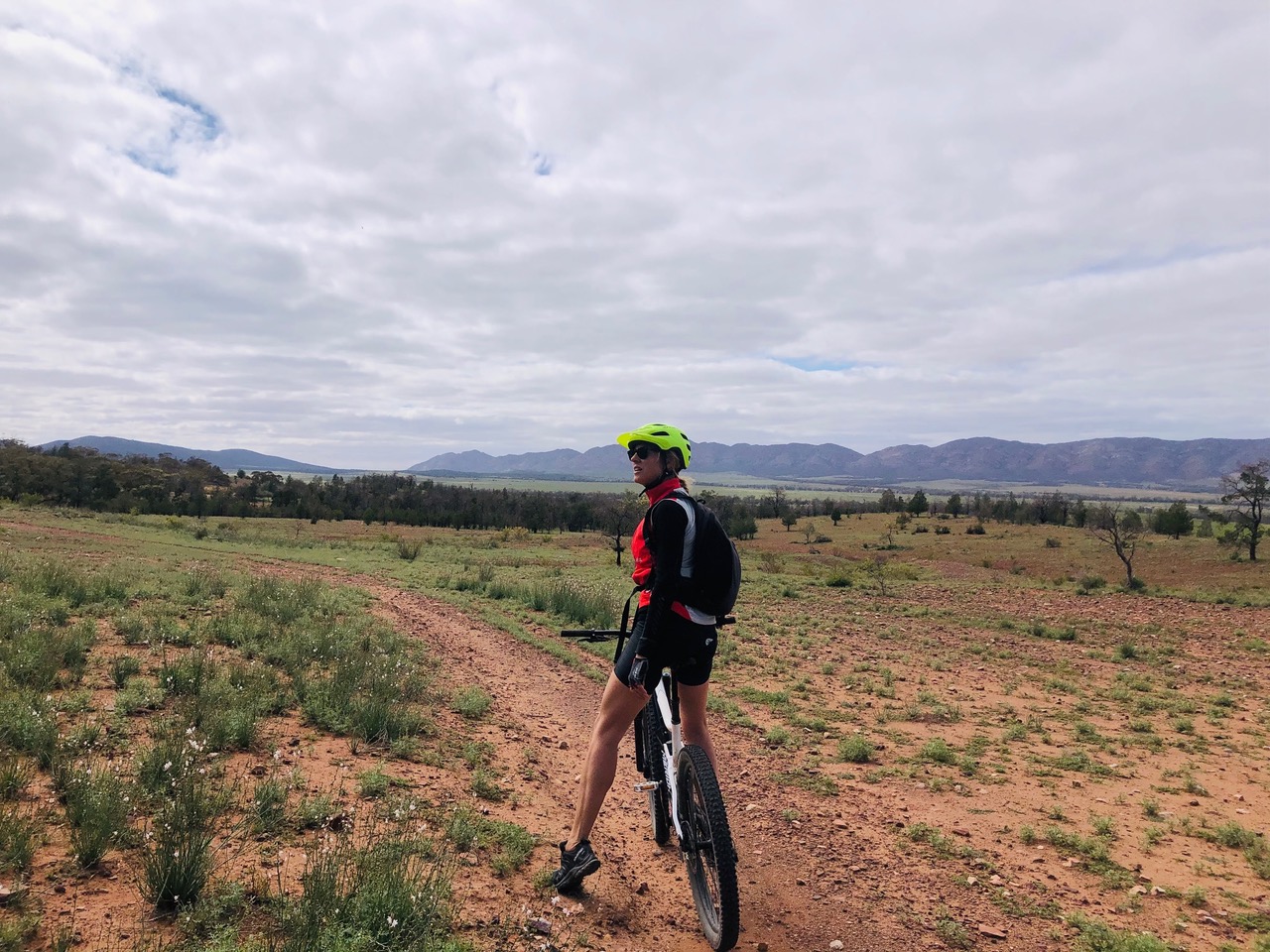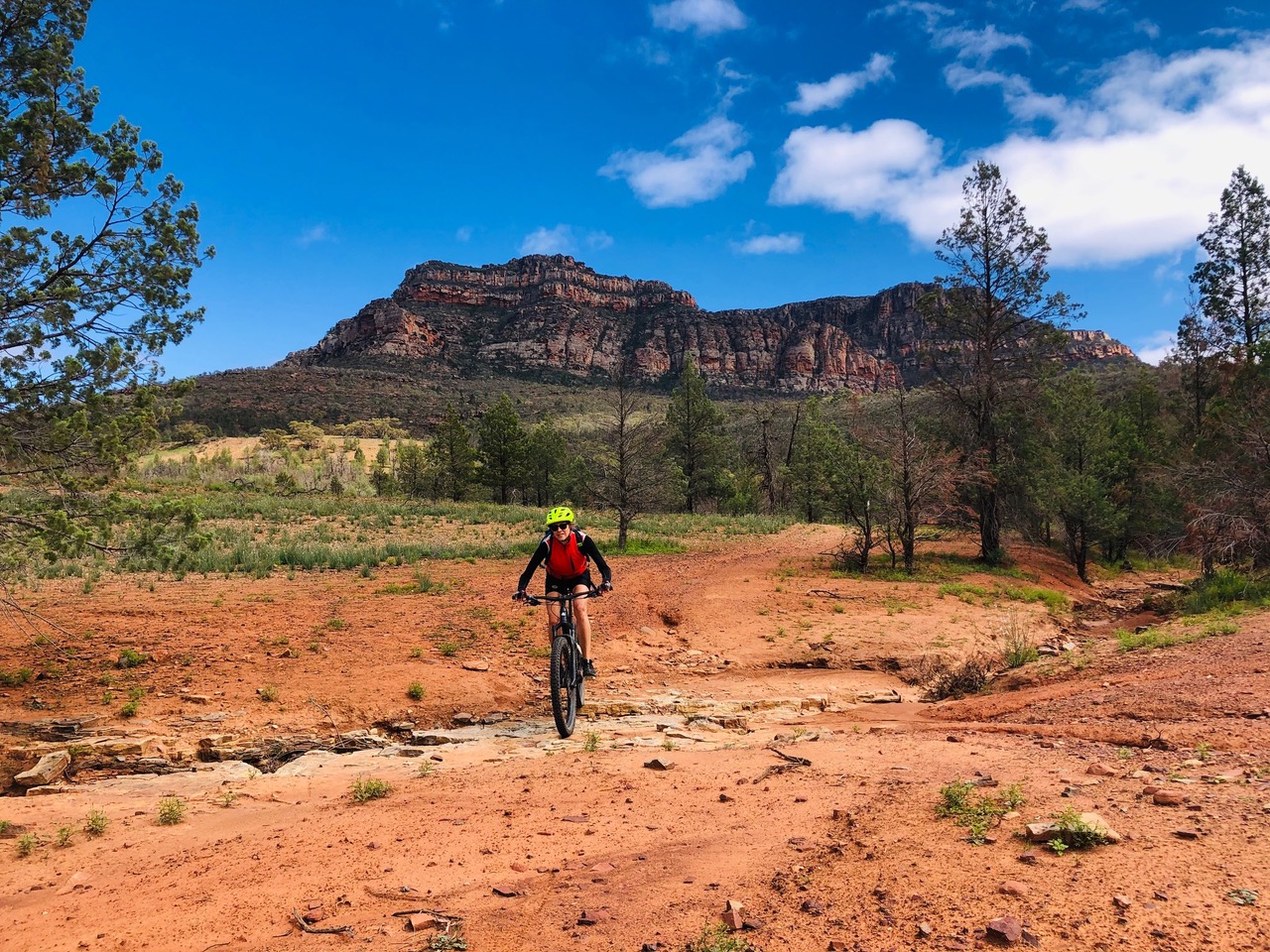 Along the way Ian and his sidekick Andy provide great riding tricks and pushes the group to take some good solid risks.
Day 3. Willow Springs to Gum Creek: 55km
From home base we head north through pretty dry expanse with a great side-trip to Skull Rock.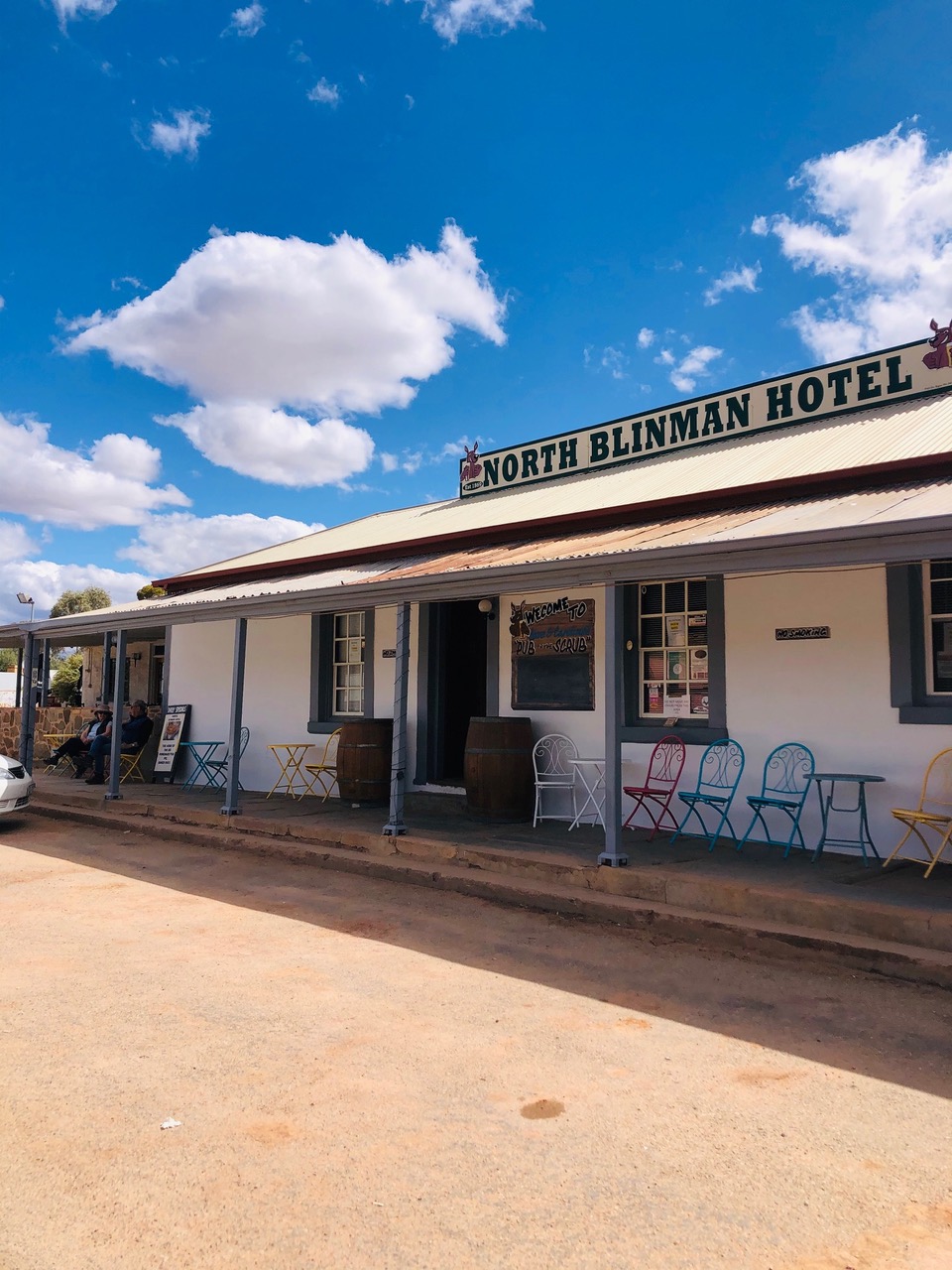 Andy (the support crew) picks us up and takes us to the town of Blinman where we grab a beer and some chips at the very basic pub.
Day 4: Gum Creek to Wilpena: 70km
This is the best ride of the day with heaps of challenging single trails and beautiful scenery – native pines and flowers.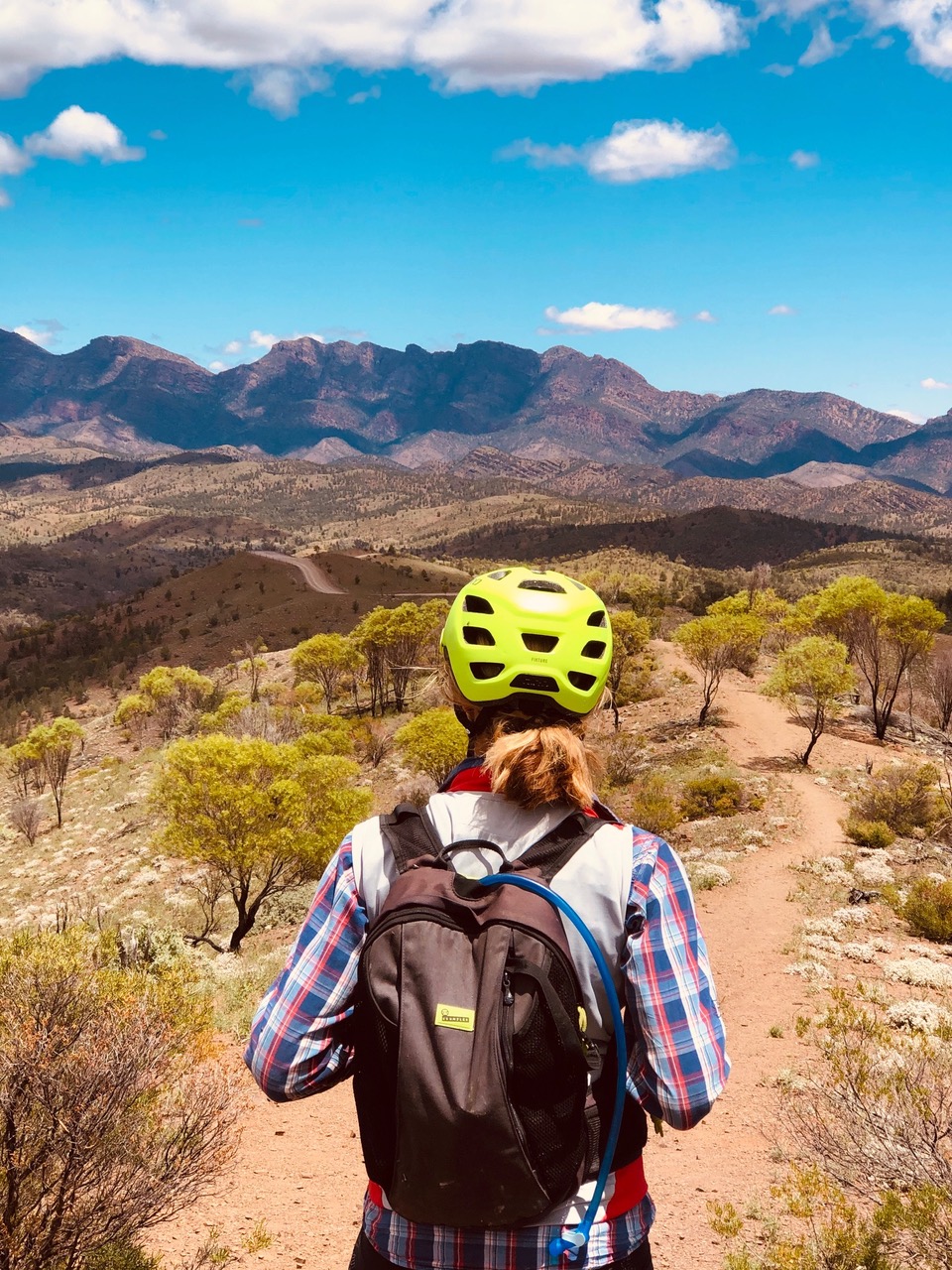 It had rained heavily the fortnight before so it was uncharacteristically lush.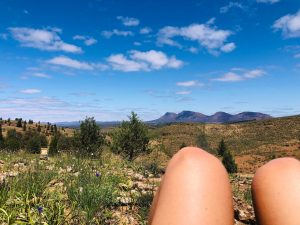 We passed through some great geographic locations where the oldest animal fossils in the world (600 million years) are found.
Day 5: Wilpena hike: 15km
While the rest of the group rode from Wilpena to Rawsley, I took the opportunity to do a few of the hikes in Wilpena Pound. There are about a dozen options that spray out from the back of the visitor centre. I did three of them: Mount Ohlssen Bagge, the Drought Busters Hike and the Hills Homestead track.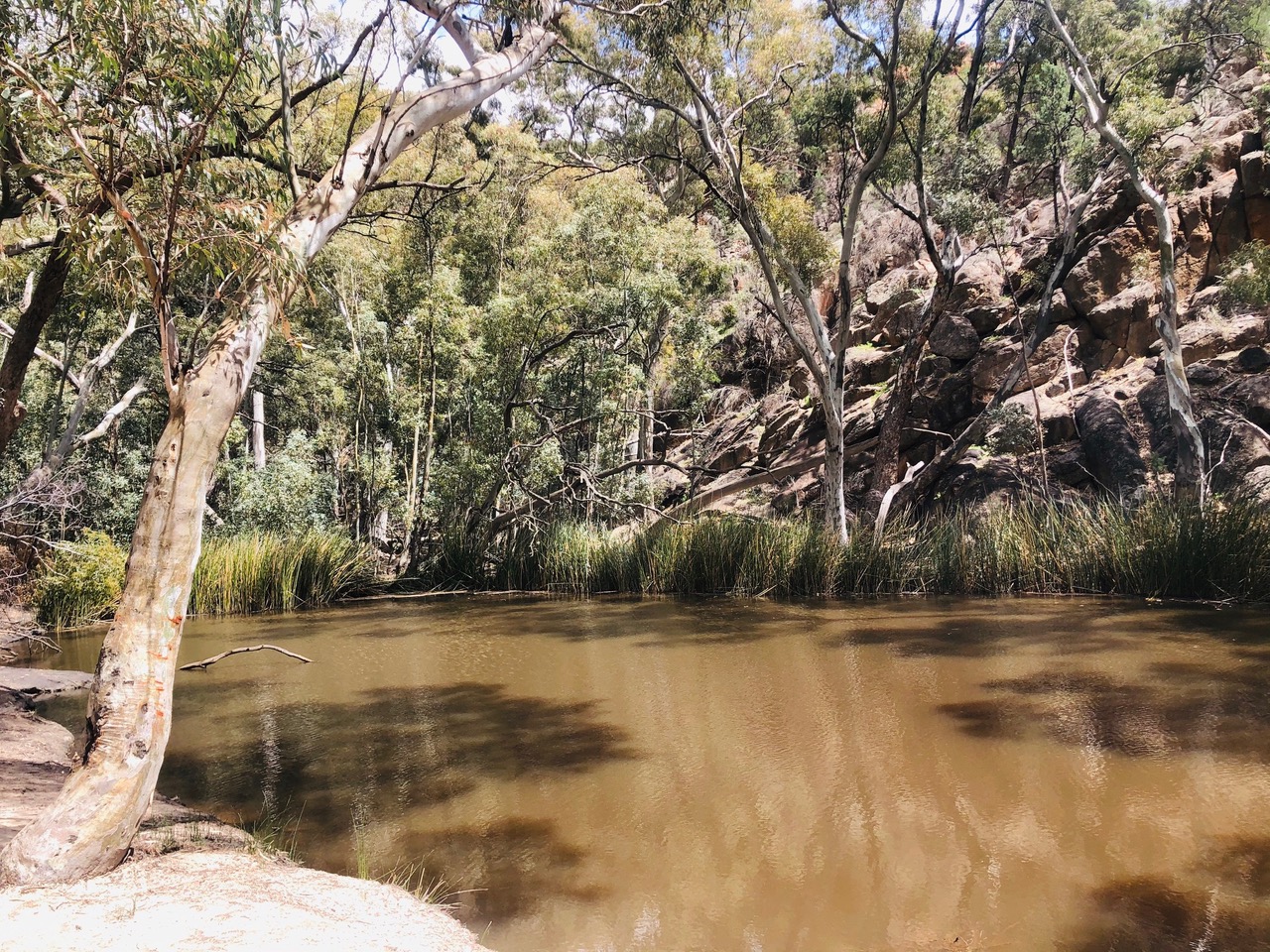 We then regrouped and drove 2 hours south to the small outback town of Melrose. The whole town is built around mountain biking with some awesome courses and races that feature several times a year. It's become something of a mecca. The Off the bike store and cafe is the main feature of the town. They do amazing coffee and toasties and have an array of healthy treats and products from around the region.
Day 6: Melrose mountain bike trails
After a night spent in the pub (we ate kangaroo and drank local wine) we did a few of the Blue runs on the circuit, which spins off from across the road. Lots of fun technical fun to be had, including suspension bridge crossings and fun drop-offs.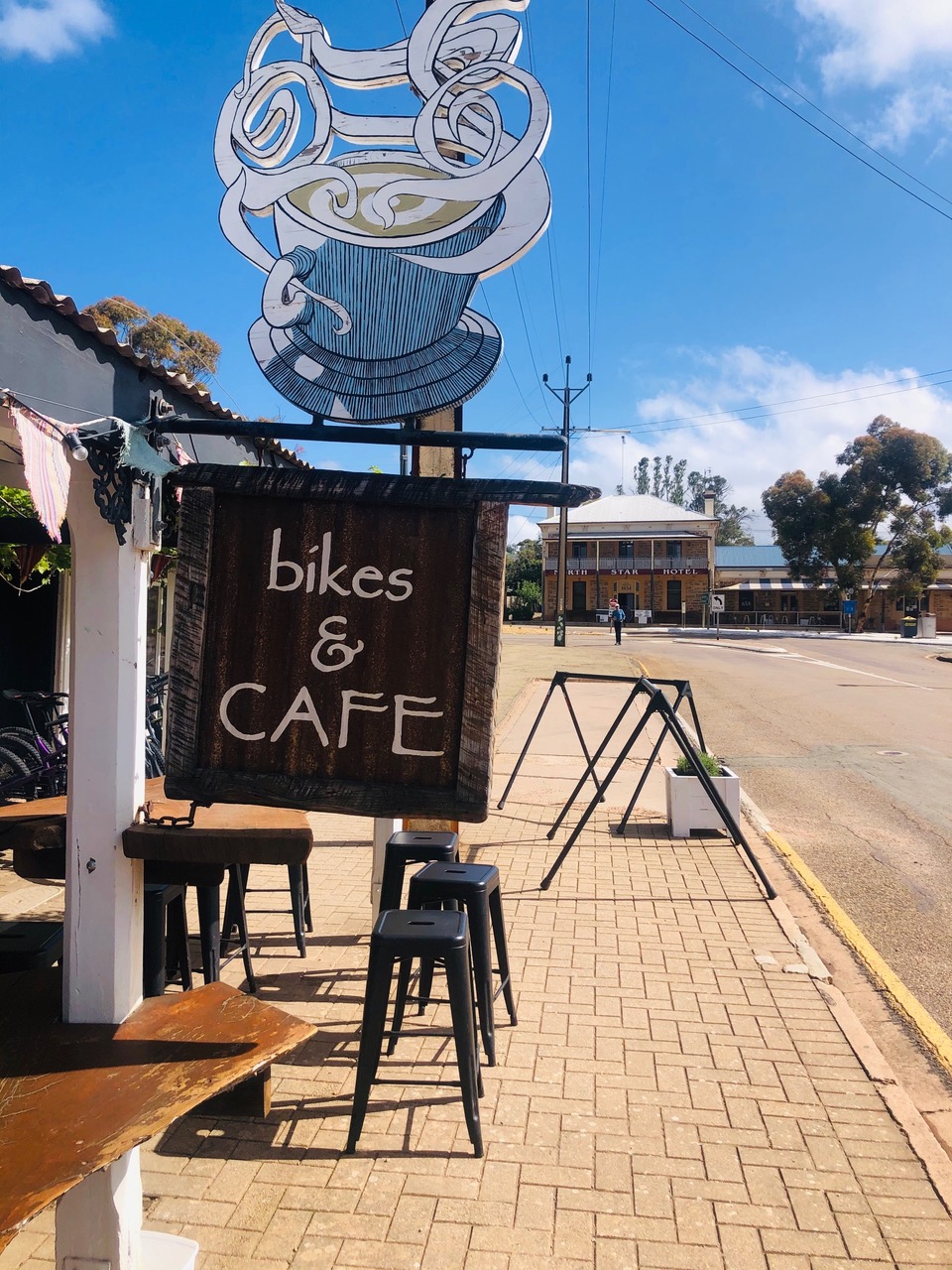 Then it was back on the bus and a three-hour drive back to Adelaide.
If you'd like to plan a trip like this one hit up Ian at EscapeGoat.
For more ideas to Holiday Here This Year in Australia, visit www.Australia.com.   I'll be sharing a bunch more ideas going forward. Stay tuned… although I have whole bunch of travel guides for great hikes.