A trip to King Island, anchored in the middle of the Bass Strait between Victoria and Tasmania's North West coast, is not likely to be what you expect. It's wilder and remoter than popular lore would suggest and you'll struggle to get a good latte. The hikes are unmarked, the food options limited (due to the remoteness; my accommodation suggestion, below, remedies this) and there's no town squares nor window shopping.
But therein lies the appeal.
For it's truly a place you come to legit get away. Internet is sketchy. No one is in a rush. And you feel a long way away from everything; simply getting there is an adventure. Here, you will only be able to do long walks on beaches (where you see no one, only penguin footprints) and perhaps explore a lighthouse or the one sleepy town with a pub, eat at a quirky restaurant with no food, with your one noble aim for the afternoon being to sit in the bath with a local gin, watching the weather roll in.
The other boons: stunning empty beaches, over a million wallabies, penguins galore, two golf courses ranked among the best in the world (should that appeal), surf spots the gnarliest of surfers fly in to experience, crayfish plucked from the Island's crystal clear waters (should you be able to get hold of one; again, my accomodation option, below, solves this) and the locals are awesome and funny (notoriously so).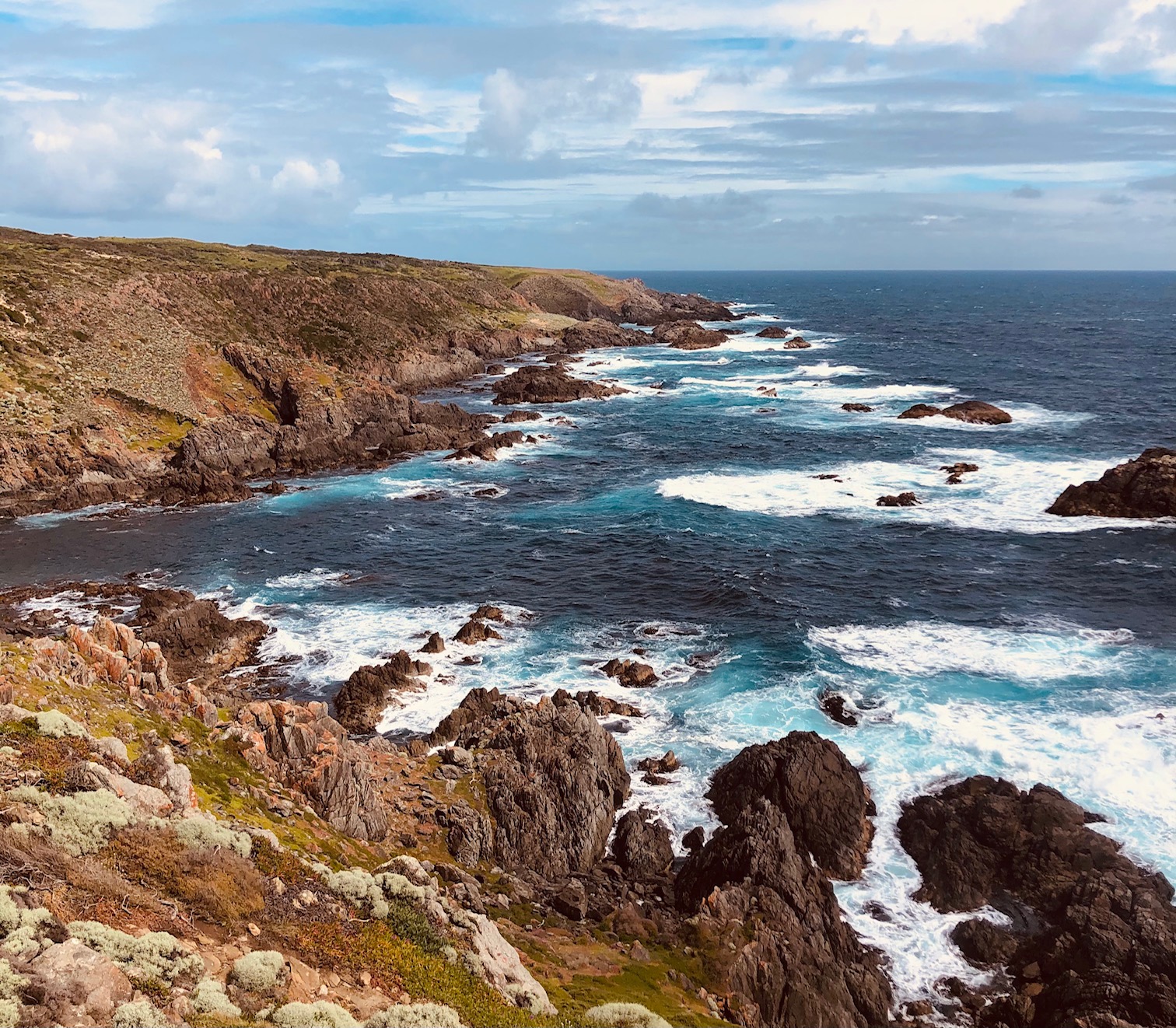 Here are some suggestions on how to go about a trip here…
Fly in direct from Melbourne or Launceston (the former is a lot cheaper). If you arrive from Launceston, see my tips for a great local hike, breakfast and lunch stop, below.
King Island is not a serious hiker's paradise. It's more of a place for wild beach walks and explorations. So you know.
Treat the place as a hub'n'spoke hiking destination. That is, settle into a "destination accomodation" option and travel out each day for an excursion. Everything is about 45 minutes away if you're located somewhere near the centre.
The accomodation options are limited and the highlight of the island is certainly the merely one-year-old Kittawa Lodge. I will be upfront with you all. The blokes who run it – Aaron and Nick – reached out via a mutual work peer when they first opened asking me to come test out the place. Then Covid happened. I am very upfront about my affiliations or any free stuff I get offered. I can say on this occasion, Kittawa is quite possibly the reason to head to King Island. It's a destination and experience unto itself if you're after some genuine rest, kindness and wild and wooly fresh air. And a bath many dream of. Also, Aaron and Nick know the lay of the island and you will need their intel for hikes, tricks for actually getting to the island., scoring a cray and some local cheese. See my policy on sponsorships etc below.
There are a bunch of great community and locals events that are worth tapping into and you might like to time your visit.
From time to time I accept support from tourist bodies to cover the costs of writing these blog posts and guides. In this case Tourism Australia offered to support my trip. I've become a "Friends of Australia" and help promote hiking in this beautiful country, particularly as the industry struggles to stay afloat. Tourism Australia helped coordinate things and sponsored my accommodation and food and transport, which covers the costs entailed in writing this post. You can check out my policy on advertising and sponsored posts if you want to know more.
Check out more images for this hike on Instagram via #sarahwilsonhikes and in the King Island stories highlights. You can see my other international hiking, eating, wellness, slow food guides here.
A few things to note about the hiking:
Distances: Most of the hikes on the island are under 4 hours. I did two hikes each day, trying out different terrain and sides of the island.
Strenuous? Nope. There are no mountains, mostly long beach walks and some slightly challenging bouldering. Very few of the walks are marked, however.
More info: Walks of King Island by Ken Martin is your best resource. Also, Aaron and Nick from Kittawa have collated information from a bunch of dedicated locals that they can onpass.
Three days at Kittawa Lodge
Day 1: Copperhead, Seal Rocks headland and Surprise Bay to Stokes Point hikes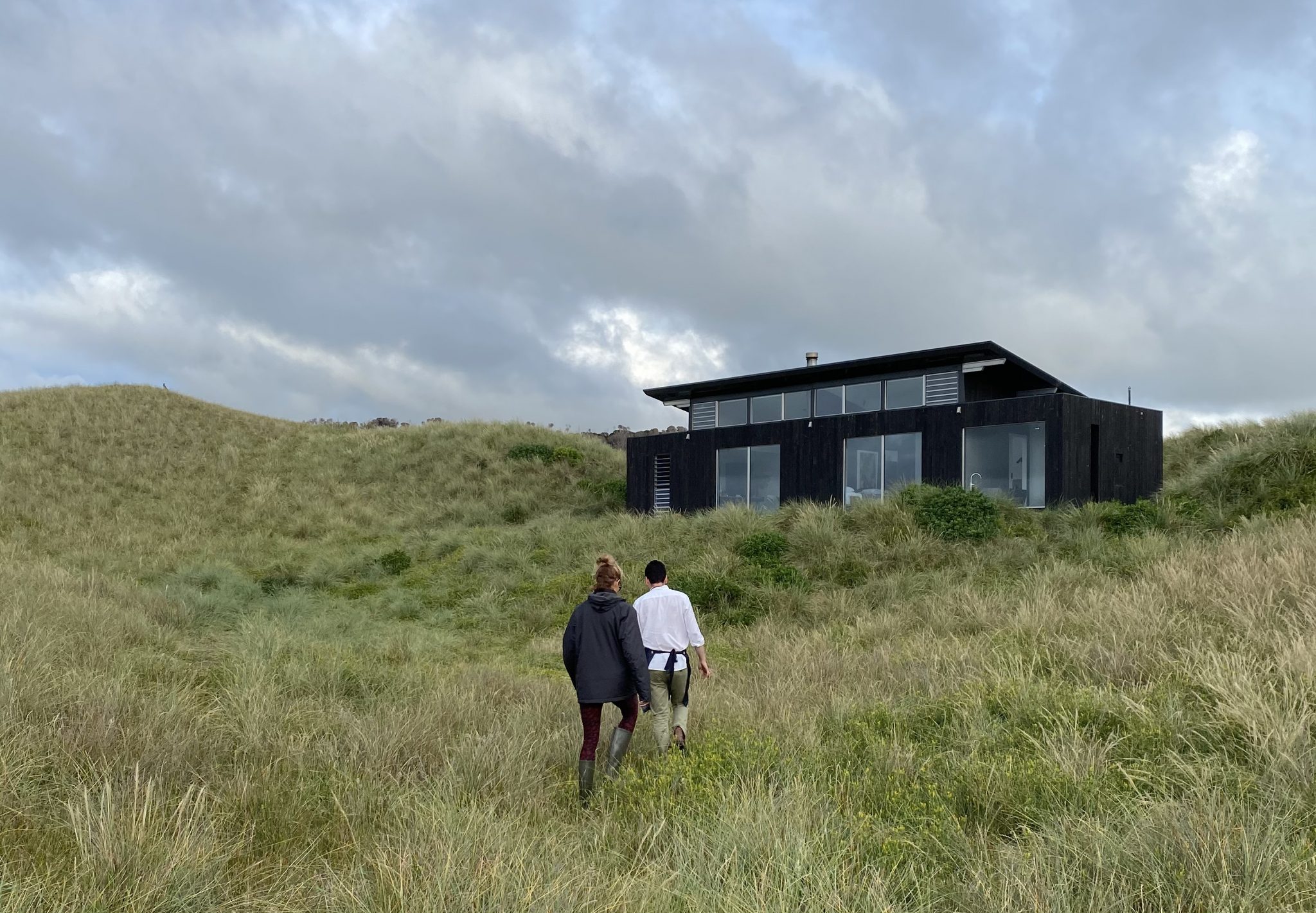 Kittawa Lodge is a lush eco lodge perched over the Bight with natural-spring dams and wild herbs and seaweed in the front yard. It's spectacularly remote, completely off-grid and there are little caring touches everywhere. Aaron and Nick make their own beauty products, the artwork is by locals and is all for sale…and you are greeted on arrival with local King Island cheeses and crackers. That's Aaron and me, above. We walked down to the water to grab watercress and some other herbs for dinner. He cooks for you each night, or supplies hampers.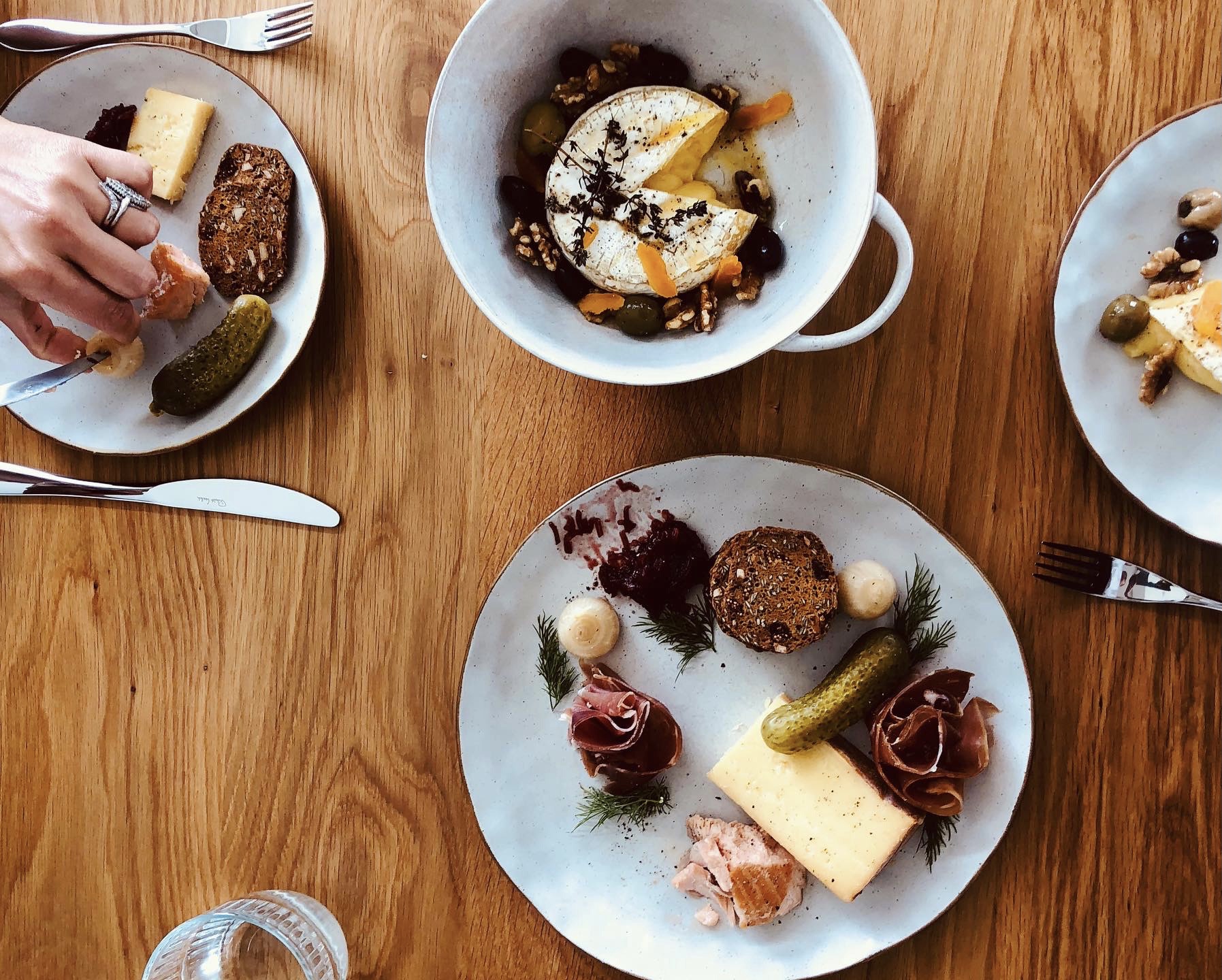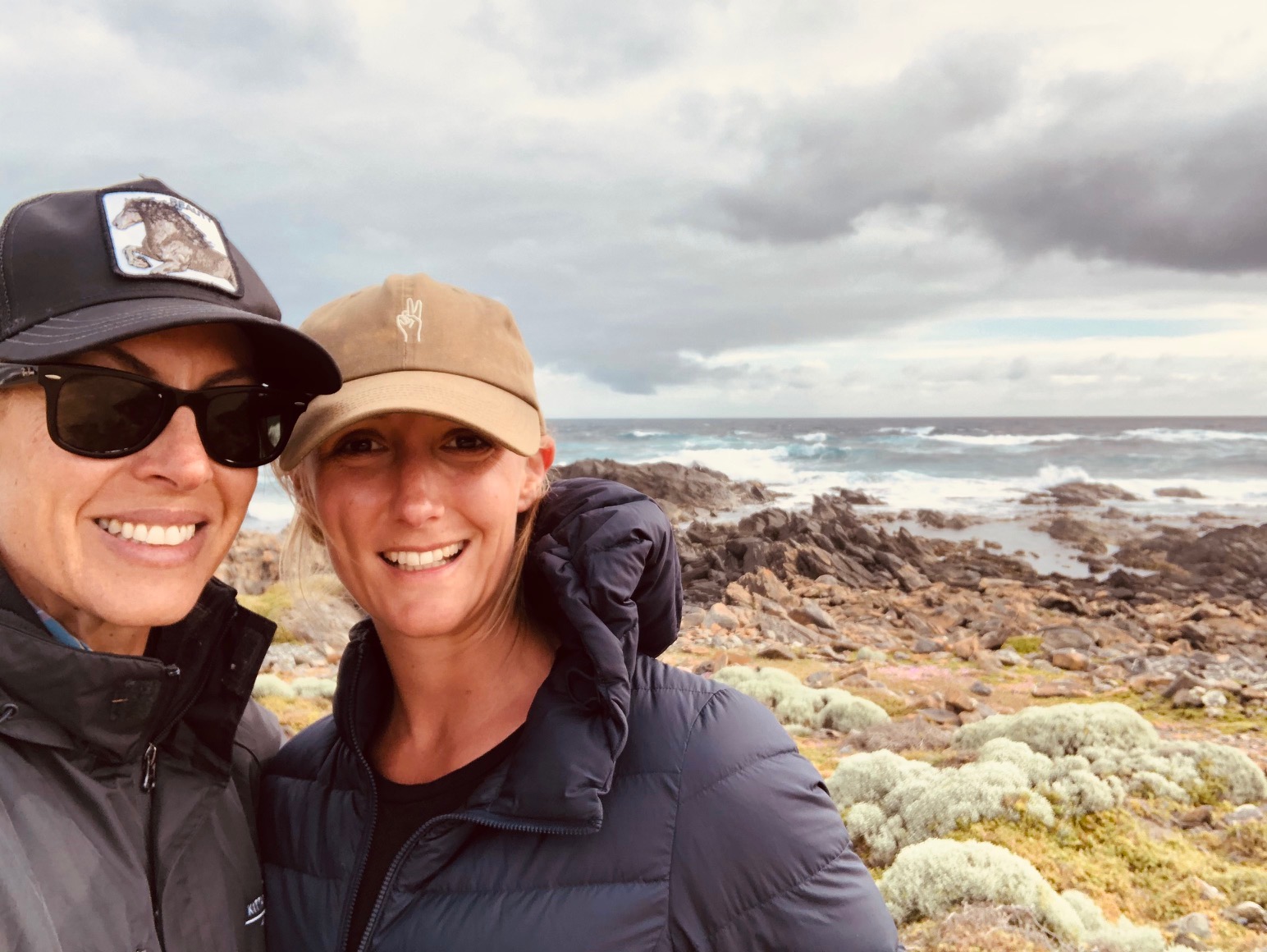 Jeanine, my travel mate, and I then did three walks that afternoon. I will have to say this – a trip to King Island is very well suited to a girl's getaway. It's low-key, you do strolls and read and cook and swim naked.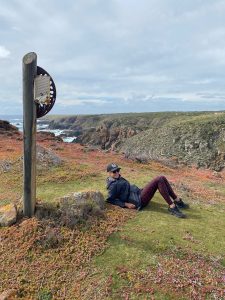 We also did the Copperhead track and the 3km walk around the Seal Rocks headland. Then a longer walk from Surprise Bay until it got dark.
Aaron had dinner ready for us when we got back, starting with local scallops.
Day 2: Red Hut to Grassy hike and crayfish!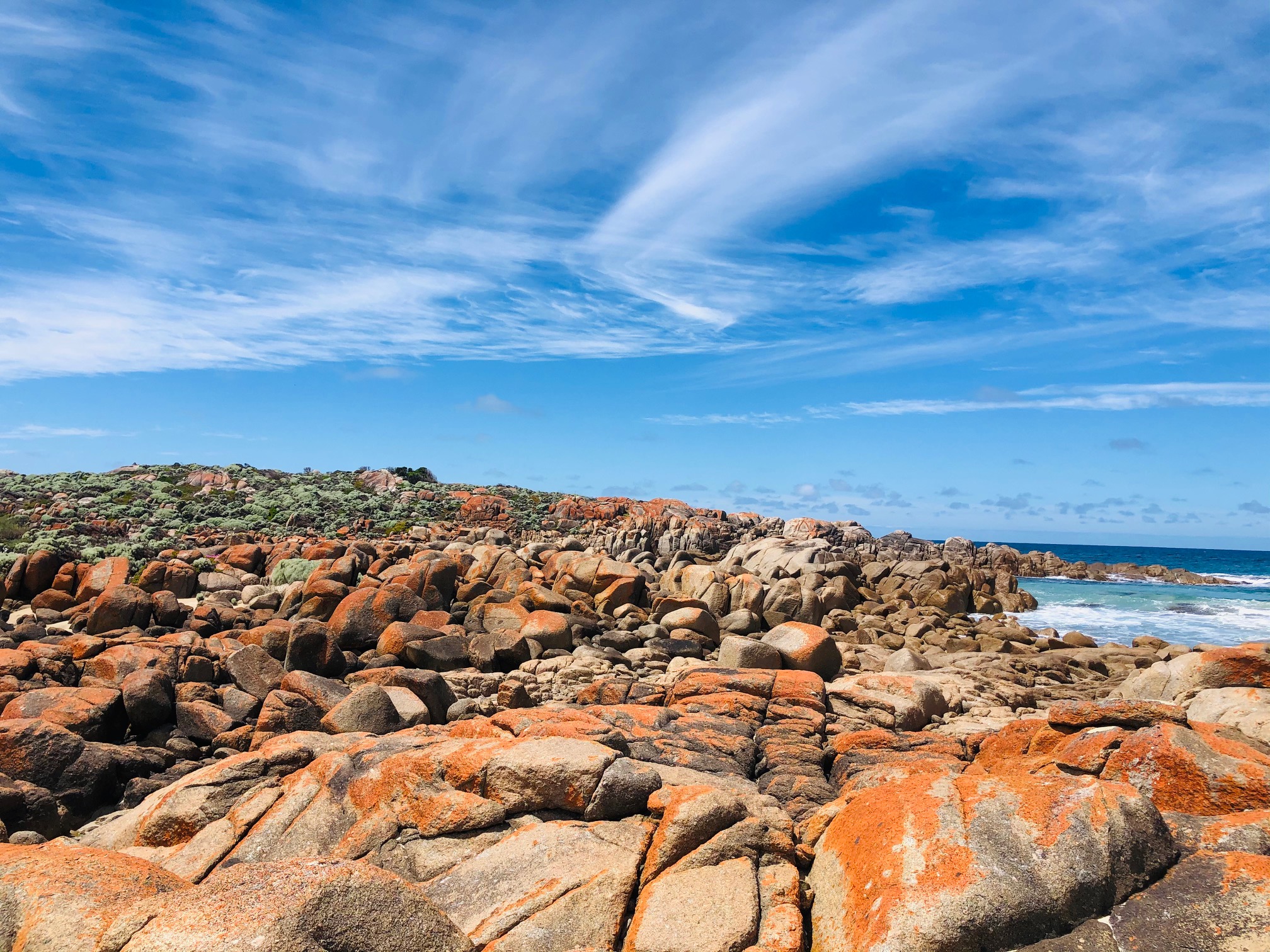 This coastal walk right down south of the island is an awesome boulder and sand hike where you really have to make your own way. Aaron did a car shuttle with us so our car was located at the end. It's about 10km in total, over dunes and penguin holes. We swam halfway in azure water.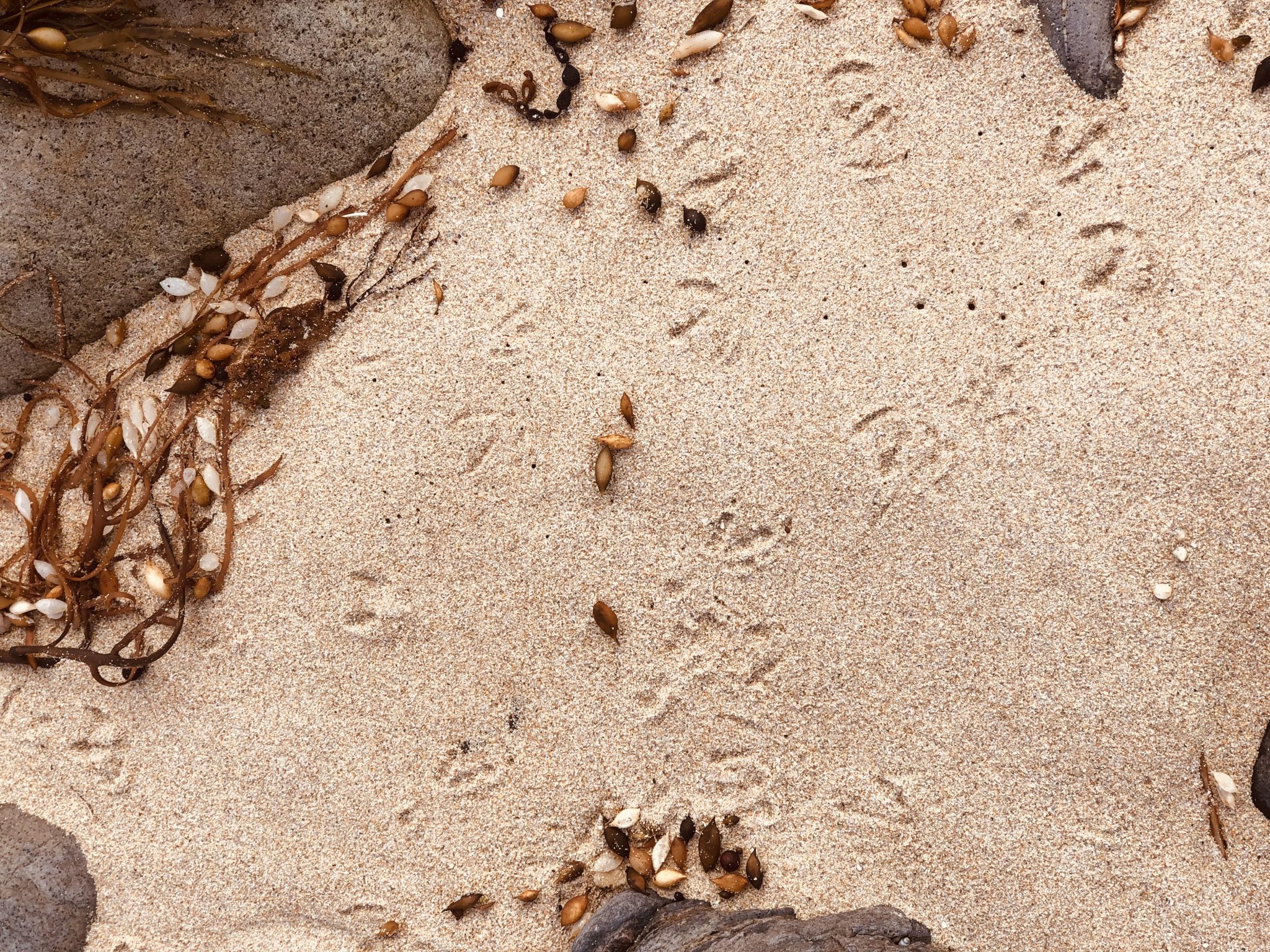 All along this stretch are penguin colonies. You can view them dashing into the dunes at sunset.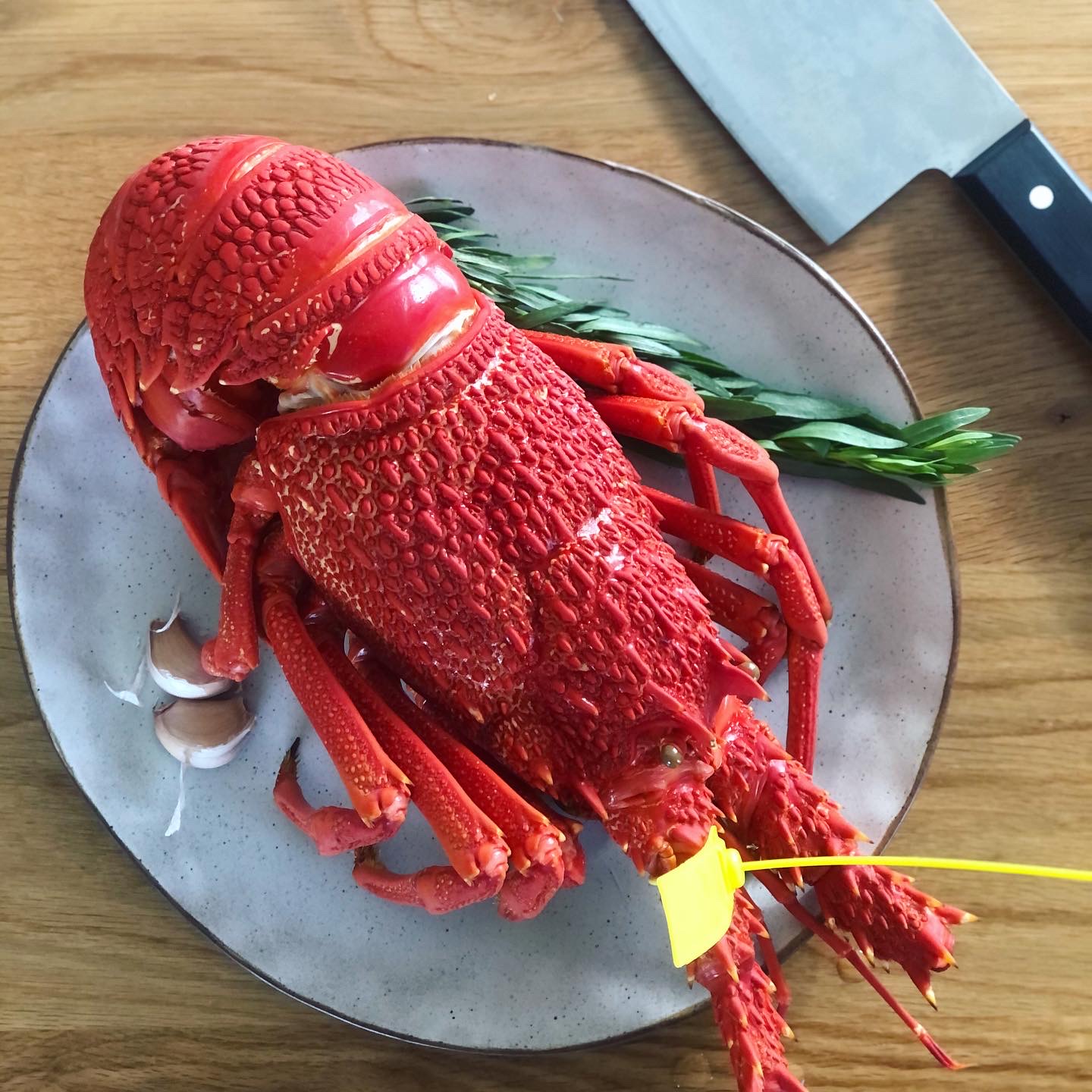 The crays on King are bigger and more plentiful than anywhere in Tasmania. Aaron and Nick organise a fresh one for you and give instructions on how to cook it. We cooked it in butter, sage and lemon.
Day 3: Blowhole to Sea Elephant walk and the restaurant with no food
The weather came in so we scooted over the to the east coast of the island and did an epic beach walk, about 12km total.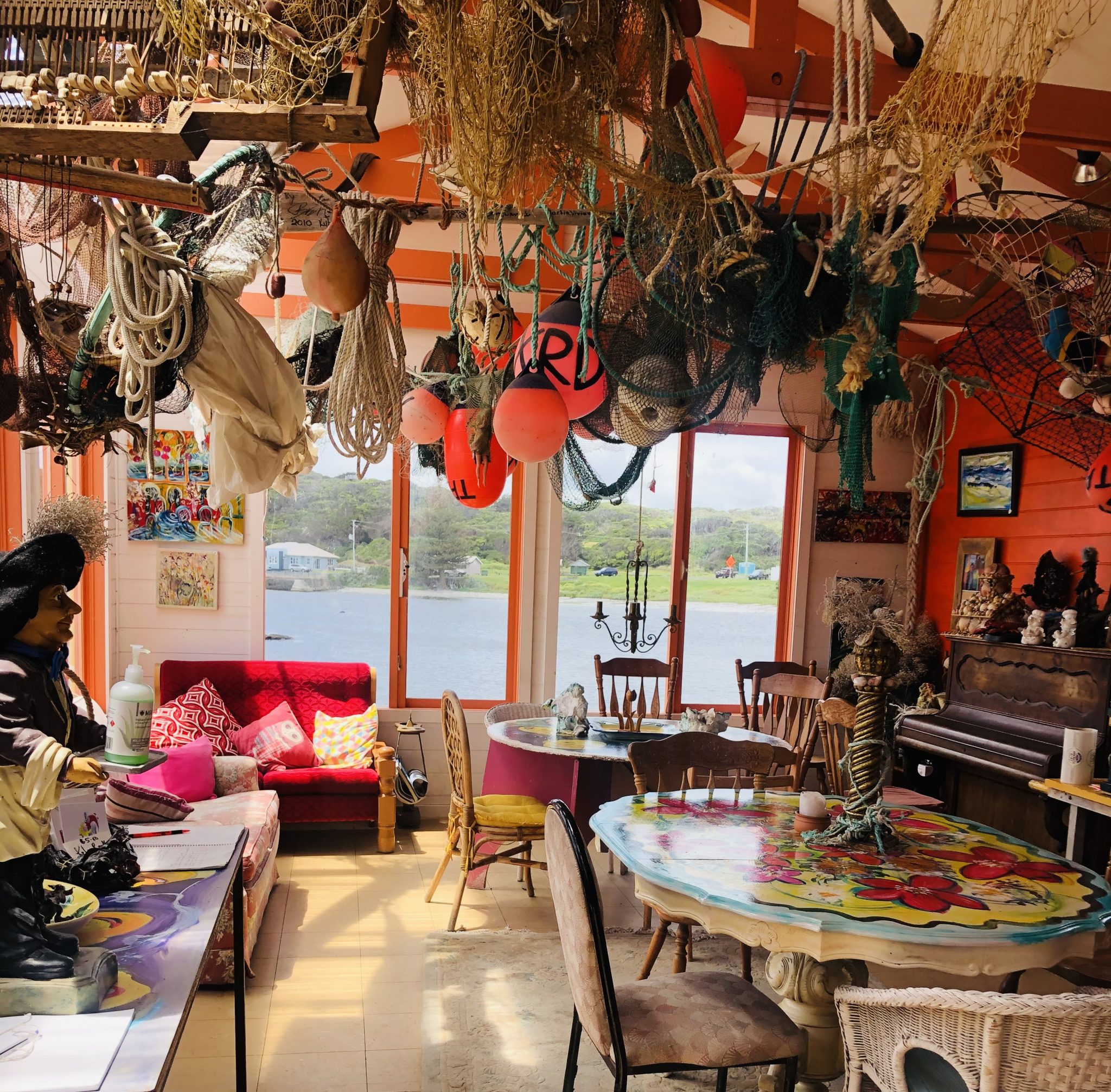 We swung back through the "town" of Currie and grabbed one of their pies (there a very good butcher and baker on the island; order ahead for one of their cray pies) and some fruit from the supermarket and took it down to the small port to "dine" at the infamous restaurant with no food (the only one of its kind in the world). It's an old fishing shack the locals maintain for visitors, family gatherings, bingo nights etc. A local will tell you where to find the key. There's a barbecue, old record player and…kelp art (which you can buy; I bought a seriously wild Barbie who is kind of strangled by some polished black kelp to assist the local art fund!).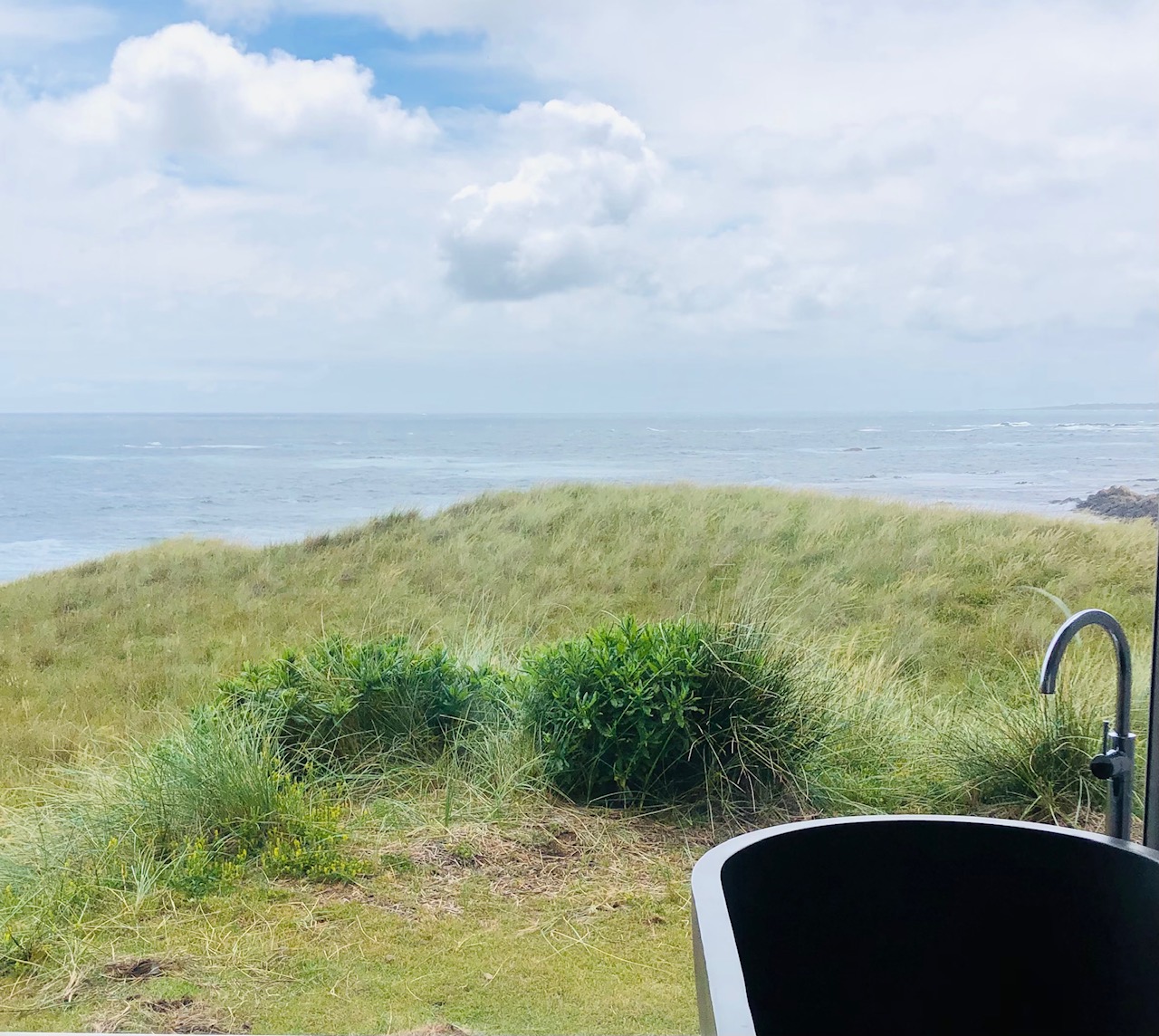 We were keen to get back and get in that bath and read. The wind howled, we lit a fire and we chatted and drank the herbed tea Nick had made us. Aaron dropped by with food and chatted about life (he and Nick are wonderful, kind, vibrant humans and part of the experience). It was all rather restful and decadent and something special to share with a friend or a lover (should you have one).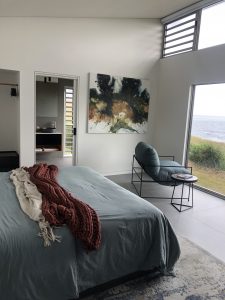 A visit to Launceston
We spent a few hours in Launceston en route and vouch for a coffee and baked good at Bread and Butter. They make their own cultured butter and serve a nut croissant which is every layer of decadent.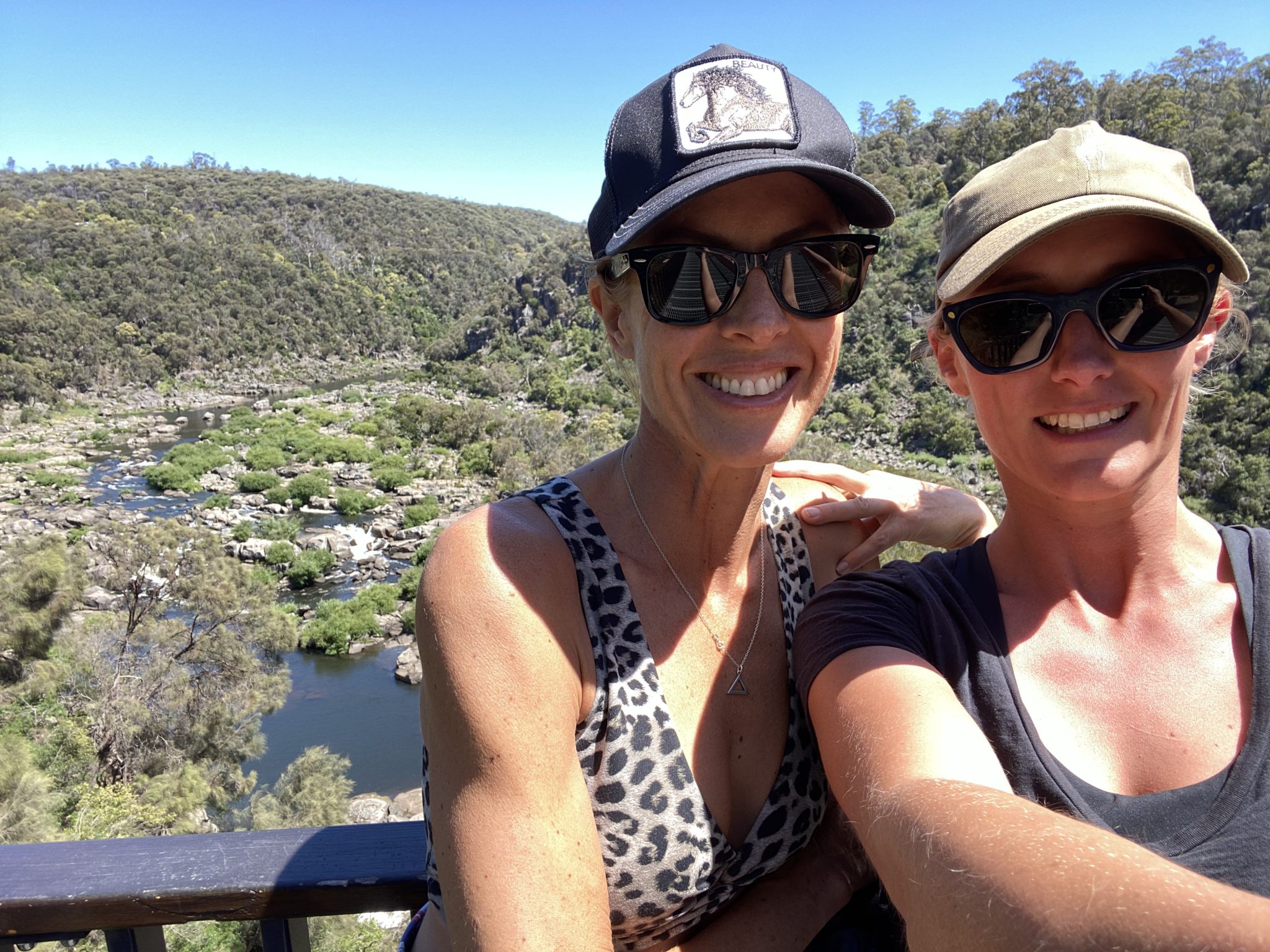 There is an awesome hike right near the centre of town up Cataract Gorge and then on to Duck Reach. It was really surprising find and if you've got kids, or just time to kill, as we did on way out on the final day, it's definitely worth doing.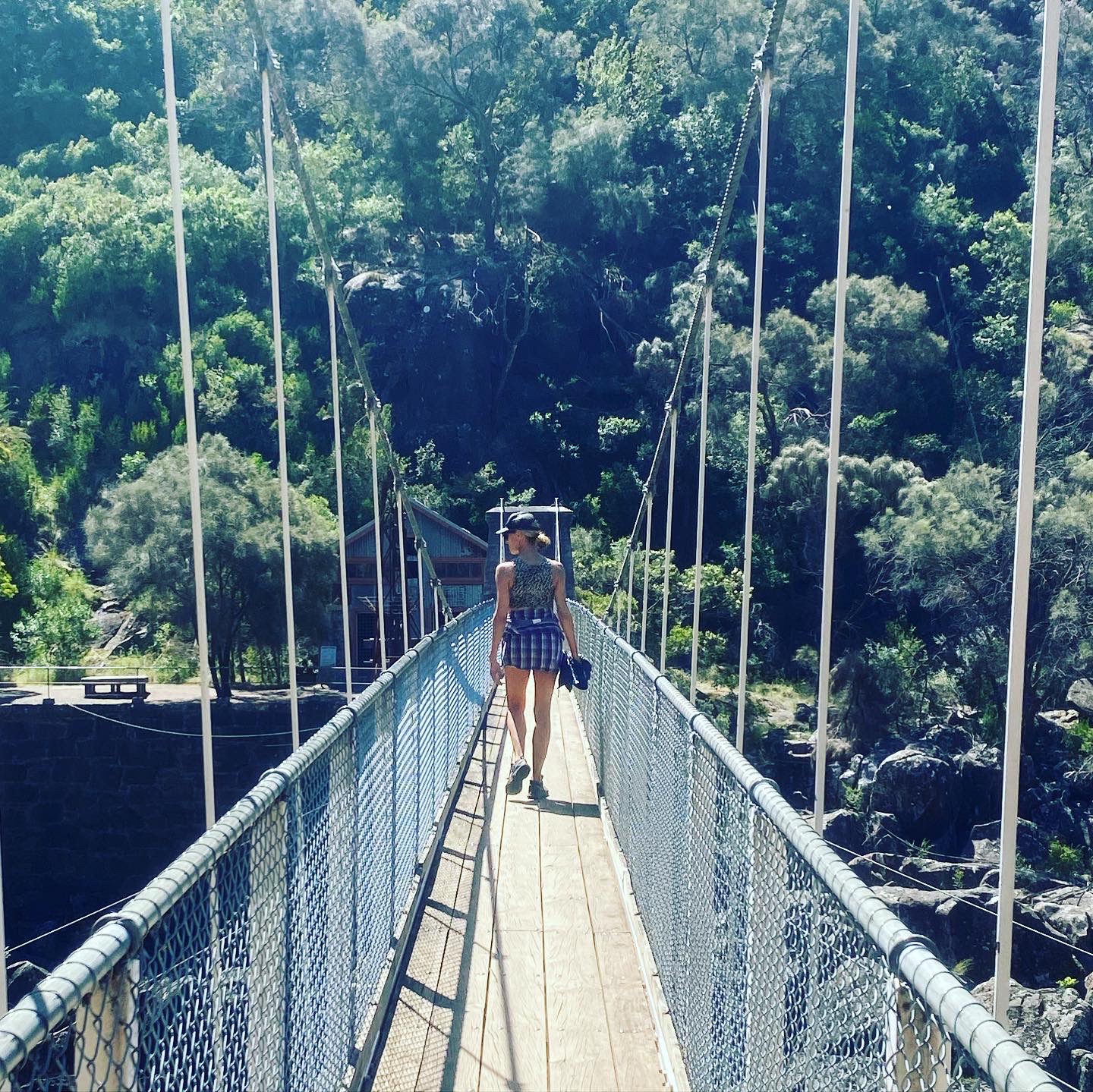 Also worth doing: lunch at Stillwater restaurant. It's at the start of the Cataract Gorge walk and faces onto the water, with big windows and high ceilings (it's located in a heritage flour mill). Craig Will is a hatted chef and together with co-owners Bianca and James they really do work hard to make the experience intimate, in an old-school hospitality way. As an FYI they take their gins very seriously. Ditto their wine and Tassie produce.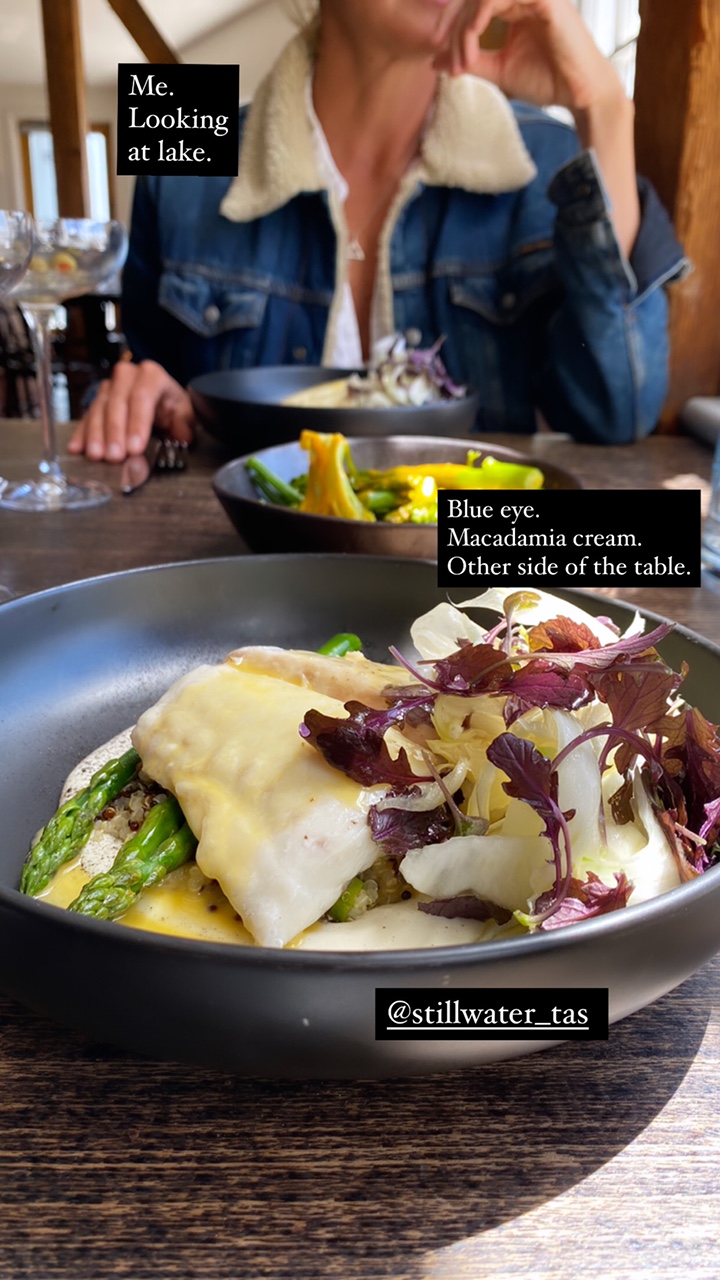 Bear in mind, Stillwater and Kittawa are doing a collaboration.
Right, that's it. All the links to make bookings are in the post. And, as I say, if you go to King Island, Aaron and Nick can help with all flight booking tricks and other ideas etc.