This week was surreal and round-abouty. I interviewed Mitch Albom and Deepak Chopra and was contacted via my blog by Dan Buettner who did the Blue Zones study about
how to live longer
that I wrote about recently.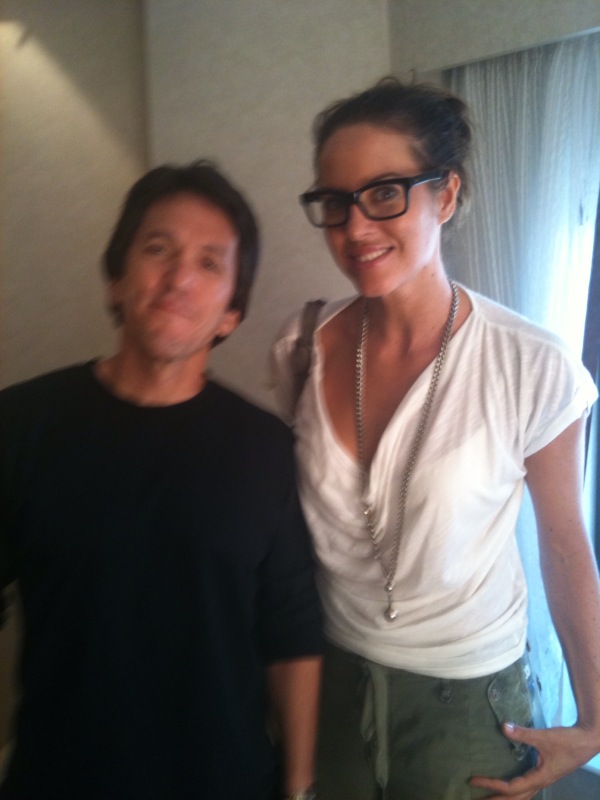 The interaction started off stand-offishly (him giving me a ribbing for a comment I'd made about his study) and ended with our becoming e-mates, connected by shared mountain bike travels, a love of Spain and a general wariness of being corralled into living a life by numbers. I like meeting people who question the conveyor-belt and step off it to get a better look every now and then. I've done this all my life. Every few years I throw things in and wander for a bit…So does Dan. When he's not being a National Geographic explorer.
Not to drop names.
Not to drop destinations, but this weekend I'm off to Hamilton Island to MC the Great Barrier Feast Festival with Tetsuya and James Halliday et al. at Qualia. I'm talking food all weekend at one of the most beautiful spaces in the world. It's quite kooky. You land via direct flight on the island, allocated a golf buggy and off you buzz to the resort. For the whole stay you travel by buggy. It's all a bit Fantasy Island. Below is the view from the breakfast table from when I was there last time for Race Week.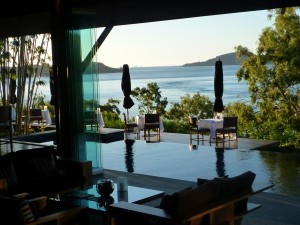 Anyway, I'm just saying. And somewhat self-consciously so. This new habit everyone has of social media-bragging their life makes me squirm a little.
But now, five wee moments of pre-weekend cheer:
1. Be generous, because it's contagious. Time magazine discusses the "paying it forward" phenomenon, and how it's now backed by science.
2. Have something anatomically interesting to share at the pub tonight: Apparently the space between your thumb and forefinger when you make the ok sign is also the width of a branch that can hold your weight. Crazy-interesting!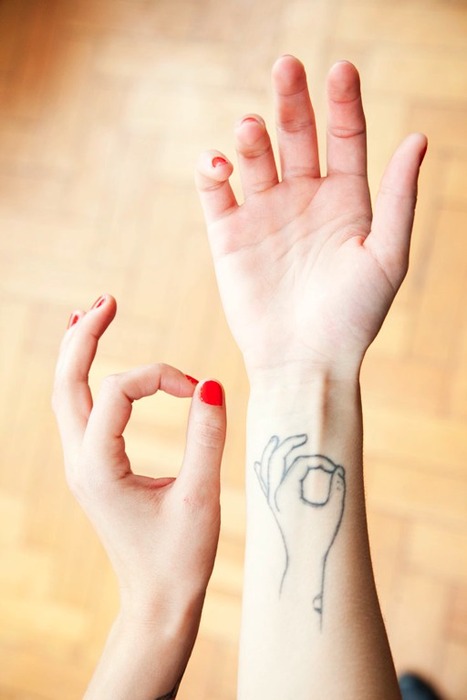 3. Love that you think like a woman. Or a man: Try this new online quiz devised by the BBC series Secrets of the Sexes. Even the way you clasp your hands together indicates your brain's gender.
4. Be nice to your guts. It's Celiac's Week next week. No need to wear a ribbon, just check out these gluten-free recipes at 101 Cookbooks.
5. Plant a revolutionary life-shifting seed. What about this idea….working one week on, one week off for the rest of your life. Steve Pavlina discusses the details and points out it's one of the best tricks for being creatively productive going around. A beautiful, free-ing idea that I know you're thinking YOU can but dream of doing. But consider the seed planted…
Enjoy. xx