This week I find my "right reason"…and get a little faith.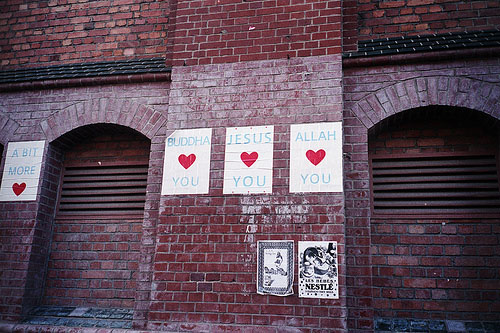 On Tuesday I sat with Mitch Albom. Which is lovely and fitting, really, because Mitch wrote Tuesdays with Morrie, a book about how he spent Tuesdays sitting with a bloke called Morrie. Not read it? Well, Morrie is Mitch's former teacher and is dying. Mitch is a sports journo from Detroit. Each week Mitch visits Morrie who, as he faces death, shares his compassionate insights with Mitch. The end. Or thereabouts.
Much like when I look at a Splade or a pair of Crocs, I've often wondered what possesses someone to spend years of their life creatively and myopically dedicated to something that, on paper, isn't exactly a commercial shoo-in. I mean a book of wisdoms by a dying teacher and a sports hack…who was he kidding? Indeed, countless publishers knocked the book back.
But perhaps you know what comes next. Tuesdays with Morrie was finally published in 2000 for a modest fee. It became the biggest selling memoir in history. And Mitch has sold a whopping 28 million books since.
So the question I put to Mitch: what kept him writing?