Before this weekend starts, let talk about this morning. Fan-friggen-tastic.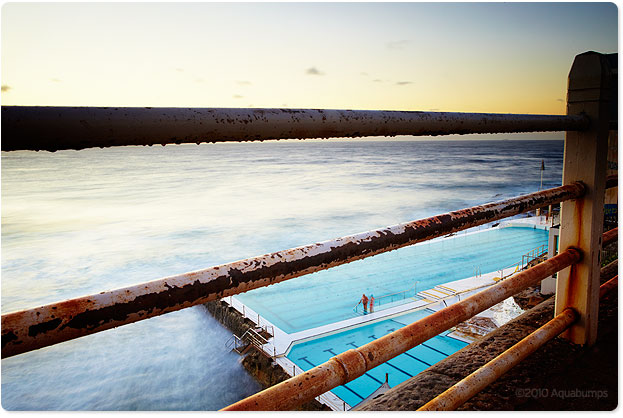 This is where I was this morning. The pic's courtesy of Eugene from Aquabumps, who, admittedly – sorry Uge –  I almost collided with on my bike as I took the corner into Icebergs. I was listening to Kelley Stoltz' Wave Goodbye. Listen to it and you'll know why I was in a such a ride-like-you-just-don't-care mood.
Indeed, there was an excited buzz in the air everywhere. A bit manic. Did you feel it, too?
Speaking of vibes. I'm off to meet psychic Mitchell Coombes (the dude on The One) who's doing a reading. For my column. I'll report back…
But to some some good guff for digesting with your afternoon Tim Tam:
Some very smart focus rituals.
Some great speakers are appearing at the Happiness and it's Causes conference in May. The vibe is very much about backin the f*ck off from yourself. Nice.
A gorgeous skip down memory lane with Gwyneth Paltrow's list of best-ever children's books. On my list would be Hooper Humperdick, Not Him and The Magic Pudding.
If you're in Sydney, and you're a bloke, or you know one…a discount on Bloke Cooking Classes, courtesy of the ever-clever Daily Addict, which you should subscribe to now before heading off to Friday drinks.
A wonderful new "For the Love of Humanity" campaign by the Red Cross, via Mumbrella.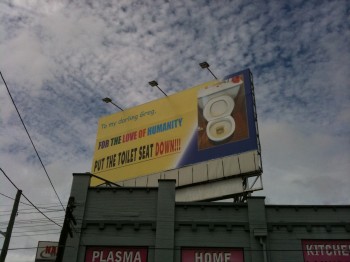 It started with this dodgy billboard in Sydney and is about choosing a random deed, doing it, and raising money for Red Cross. Get the husband to put the seat down. Staff to put their dishes in the dishwasher. Your mates to stop wearing invasive perfume for a month…