A few days ago marked seven years in Sydney for me. July 3 2003 I arrived in Bondi with a carload of belongings and moved in with Bill from the coolhunter (at the time he worked from his bedroom with a following of a few thousand…now it's in the millions). I've moved back and forth from Bondi. I'm back.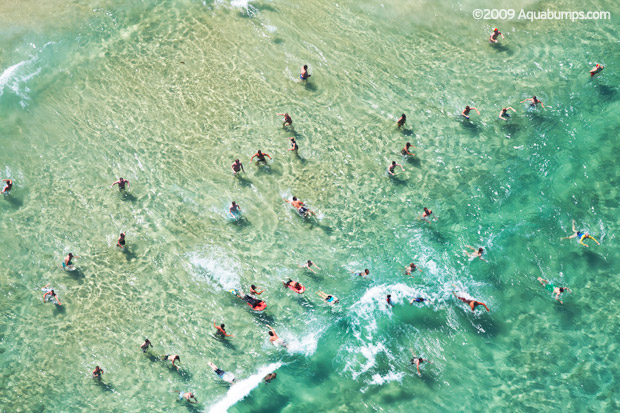 And I quite love the place for all it's scrappy, scruffy, affected, slightly confused antics. If you're in the area, or visiting some time soon, here a little guide to places I think sum up the place and also give the little basin it's quirky community vibe.
* Please add your ideas and suggestions to the comments and I'll add to this list for everyone to read!!
1. Soup at M Deli, Fletcher St Tamarama. Great locals hangout. Their soups are the best. Cauliflower with sage. Spinach and chickpea. They also have Organic Republic's gluten-free bread there.
2. Gluten free bread at Organic Republic Bakery, Glenayr St. The best gluten-free bread I've ever had. The owner spent 7 years experimenting with the recipe. It shows. The spelt scones are ace, too. Jed's across the road is an institution. But you'll go there and find yourself saying something like, "OMG, that place is soooo Sydney" because the service is so abrupt. Just saying…
3. Happiness at Aquabumps gallery, Curlewis St. Eugene who runs the gallery and blog has become a mate. I see him down the beach most mornings. He takes pictures of people in the morning at the beach and posts them on his site. You can buy the images, like the one above, at his gallery. Happiness.
4. Sugar-free chocolate at The Suveran, Oxford St Bondi Junction Pete runs this place. Pete is rather intense. All the food here is gluten, sugar, dairy, soy, wheat, etc etc free. YOU MUST EAT ONE OF HIS CHOCOLATES. They are rather unromantically referred to as Fungal Fighting, Low Glycemic Chocolates…"Sugar free, Dairy free, Flour free, Gluten free, Wheat free, Yeast free, Grain free, Soy free, Egg free, Legume free, Tap Water, & Nightshade free", sweetened only with coconut water and made with organic cacoa nibs, macca, licorice etc etc they are bursting with energetic love. Two doors down is the sister fruit and veg shop. Fantastic kale. And fresh coconuts.
5. Tea at Gertrude and Alice, Hall St. A gorgeous bookshop cafe and an institution for local writers, dreamers and lay-abouts. Their chai is great and is served in kooky antique cups and saucers. I spend hours reading on the couch. Their licorice and dandelion tea is also sweet.
Other notable mentions:
– Gluten-free pizza at The Corner House, Bondi Rd. Go the one with white anchovies.
– Glass of wine, chorizo and peas, a hipster vibe and gorgeous service at Flying Squirrel, Bondi Rd
– A perch on a stool at sunset at The Shop…with wine and a cheese plate (they have the best wine glasses here), Curlewis St.
– A massage from Victor at the place on Campbell Pde with the sign "Pain? Fatigue? We fix". Bad smurf towels on the table, terrible Chinese pop music in the background. But firm. Very firm.
– Breakfast at Trio on Campbell Pde THE BEST SERVICE IN BONDI and great gluten-free bread.
– A coffee and a sit in the sun with locals at Gusto, Hall St
– The newspapers, a buckwheat muffin and dandy tea at The Organic Shop on Gould St
– Yoga classes at Dharma Shala, North Bondi
– Chats with friends and a Morrocan mint tea in the courtyard at Greens cafe, Glenayr St
– A sand run at sunrise on the beach, and a meditation at the south end of the beach (in the sun).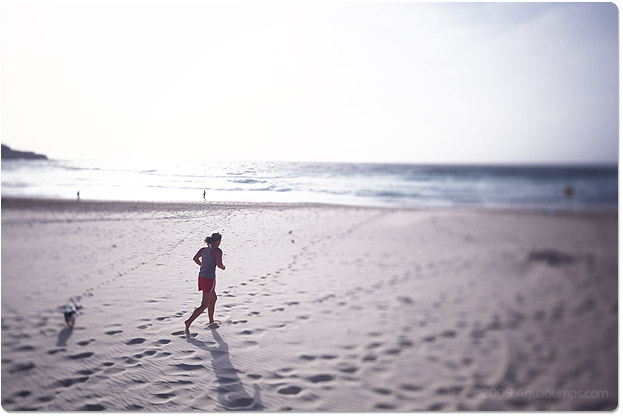 – And, finally, a swim in the pool and a sit in the sauna at Icebergs ($5). The best view ever. The happiest place ever. The most colourful characters with dumb-ass stories sitting next to you in the steam ever. Followed by a green tea at the Crabbe Hole pool cafe.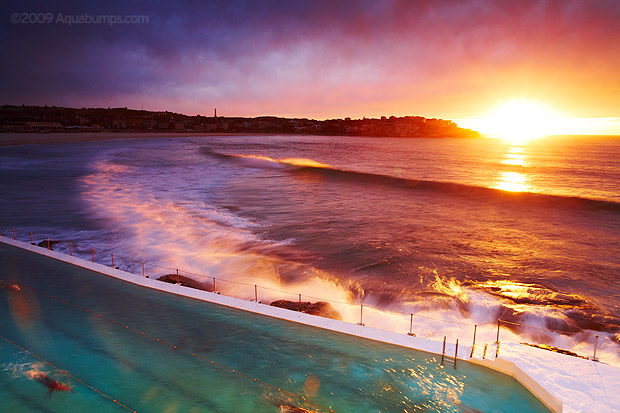 Please feel free to add your own suggestions below if you live in the 'hood!