The lovely Clare Lancaster at Women in Business posted this interview with Gwen Bell, one of Fast Company's Most Influential Women in Tech, 2010. It touches on some really great points, including how to get mindful for the day…. for everyone out there feeling like they're doing too much, which is sooooo a theme this month. Too much, all layered up, swamped, drowning….and not doing things with heart and care.
Don't know about you, but I'm BUSTING to come home to myself.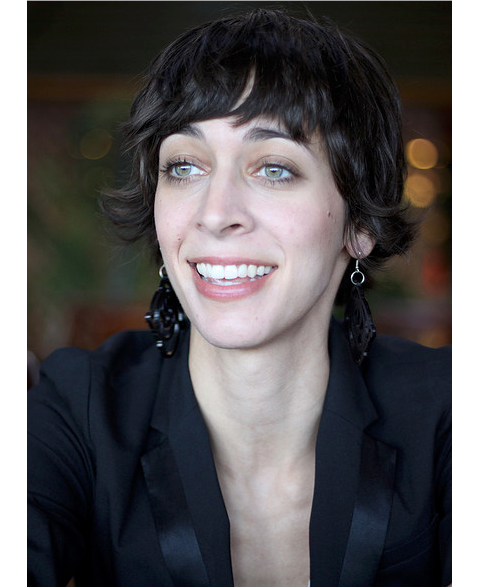 Last month Gwen unplugged, she did a digital sabbatical – no blogging, tweeting, Facebook or email for 31 days. Clare spoke to her about it and got some really lovely, poignant answers. For the whole interview go to Women in Business, a site for chicks doing it online. PS Clare is a GREAT web strategist, offering e-courses on how to build an e-businesses…e-hah!
And bear in mind this: Gwen experienced her most profitable month during her sabbatical.
Gwen on: how when you grow up you have to enforce your own breaks…

When we were students, someone enforced breaks. You're taking the summer off. You're taking the winter break off. School is closed during those months. Load up on library books and prepare for self-study. Because the library will be closed, too.
I think our entrepreneurial selves are like students, without those enforced weeks off.
We still need them, but because there's no enforcer (which we love) we overextend (which can, like the slow wearing down of the enamel on your teeth, eventually create a cavity).
Gwen on: it's good to miss your work…sprint, pause, sprint, pause
Cultivate space for yourself in the world. Practice mindfulness. Retreat. Study yourself. Not just for yourself, for your community. For the clients you serve. Unplugging gives you an opportunity to miss the work you do. Missing is good, it creates a desire to connect at a heart level.
Gwen on: how to do it yourself…starting kindly and slowly
In the evenings we don't have to be online. And in the morning, when we wake up, it's telling that nearly a third of women ages 18-34 checking email and Facebook upon waking – and before using the bathroom. When we check email and our social networks first thing, we align with someone else's opinion of how our day should run.
My suggestion: use your first moments of wakefulness to be with yourself. Have a daily mini-Digital Sabbatical. Sit still and meditate, for ten minutes. Do longer retreats as your schedule allows.
And finally, and lovingly:
We've told ourselves a lie, societally-speaking. We've told ourselves if we don't get back to someone right away – either the instant they message us, or the moment the phone rings – we're doing them a disservice. Viewed differently, the person we're doing a disservice by being always on is ourselves.
Reacting, rather than acting from our aligned center (you know the place in yourself I'm talking about) we overarch, overcommit, underappreciate and speed through our lives.

We find an expansive place from which to offer our time, rather than begrudgingly meeting. Whether that's the time we give in emailing someone or the time we spend researching a client we'd like to pitch, we do it full-heartedly.
An expansive place is a much better launch pad for communicating. It's stable and sturdy and will send you off directly to your target. Bam! They got it! We're all clear!
When I'm resenting interuptions or emails, I'm wobbly. Everything comes out unconvincingly and uncertainly. I've been like this the past few months, and funnily on Thursday I committed during a morning walk to setting the tone of my day each morning. Just for five minutes. Choosing the flavour. And then off we go!
What about you? What do you do to come home?