So, this week I've packed up and racked off to Bali for "annual leave". I'm here with four boys – Jim, Sam, Jason and Karl (a little more handsome than the lot below). Boys are funny on holidays. They arrive at consensus in crazy cruisy ways. All cool, so long as they get a surf in.
Anyway. So I'm posting in advance a short best-of series. I've been on this experiment…trying different tricks and meeting various gurus for just over a year. Which have worked? I've narrowed my take down to a mini-list of three.
It's also the first day of Spring. Sniff some wattle for me!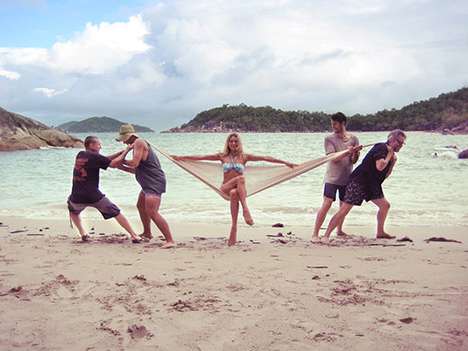 1. Marketing guru Seth Godin. We chatted about giving art as a gift. The guy is very much the real deal. There are a lot of efficiency experts out there who preach only answering emails once a day and who – magically – reply to your correspondence within 5 seconds…. It kind of shits me. Or makes me have a little heart sink.
So how do we start giving gifts? How do we become remarkable? "The aim is to elevate connecting and sharing to the same level as breathing or eating lunch every day," he says.  By which he means, we start giving and then give some more and eventually it becomes a way of life. Seth walks his talk. He makes money from public speaking and his books. Then he spends the rest of his time giving freely. He intentionally doesn't monetise his blog or any online webinars he gives and he expends a lot of energy connecting and helping people. I can vouch for this personally. Read more here.
2. The Dalai Lama. Yep, met the guy and chatted about how to stop head chatter. He's a man true to brief. But who has the common touch. He knows how to tell the Western world what they need to hear.