I love sharing tricks for making healthy food easier to come by. How about this one. We got sent some Pureblend mixes this week. We were given them gratis, just so you know.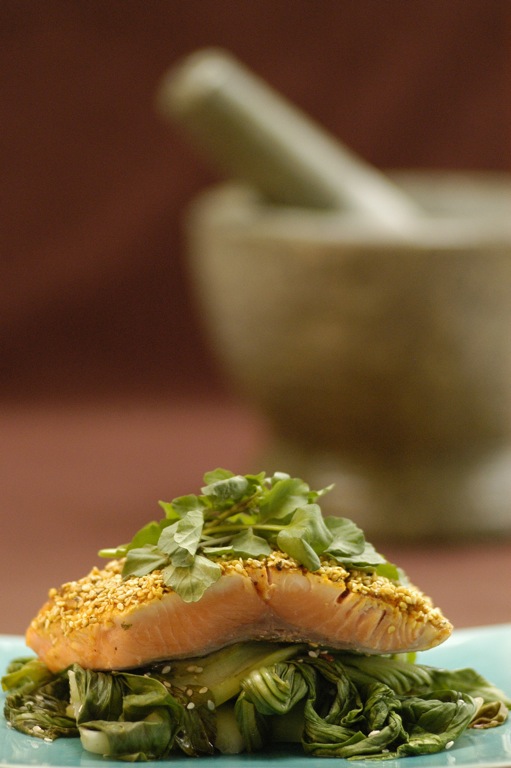 They work like this: they come in a range of flavours – including Mediterranean, dukkah, satay and vindaloo. And they're a combo of seeds and spices all in one mix. But they don't contain anything artificial and are gluten-free. So they're flavour hits, without the crap. You sprinkle on meat and grill it. Then you have an insta-meal but without the additives. This kind of cooking is perfect for people who live on their own (me!).
I eat this way. I eat meat with flavours with a stack of vegetables. I add flavour by:
* combining dukka and yoghurt and smearing on fish and grilling (Pureblend's dukka and satay blends work well for this)
* grating raw vegetables (I bang them in a blender with the grater option) and mixing with flaxseed oil, lemon and herbs and seeds (the Mediterranean blend could work well here)
* combining beetroot and chickpeas and spinach and a bit of cinnamon and toasted walnuts, then topping with yoghurt combined with preserved lemon (I reckon you could substitute the lemon with a curry blend).
two recipes for summer
Salmon in Thai Sesame Crust
1 x salmon fillet
bok choy or spinach
1 tspn Pureblends Thai Spice
A dash of Tamari
1 tblspn sesame seeds
1 tblspn olive oil
Salt and pepper to season
Serves 1
Coat flesh side of fish with Pureblends Thai Spice and ½ tblspn sesame seeds.   Heat olive oil in frying pan and cook fish on medium heat, seeded side down, for 3 minutes or until seeds turn golden. Turn fish gently and cook 1-2 minutes. Or you can grill.
Steam baby bok choy or spinach for 1-2 minutes and top with salmon.
Balsamic Caramelised Shallots & Mediterranean Ricotta Torte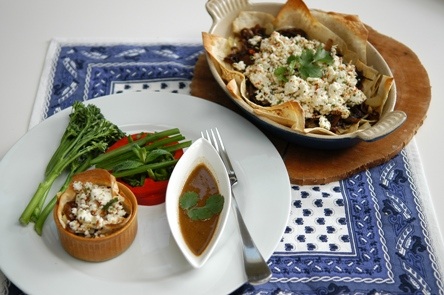 Serves 2
2 sheet of mountain bread (for a gluten-free option, use corn chips)
6 shallots finely sliced
3 cloves of garlic
3 tblspns balsamic vinegar
120g of ricotta cheese
4 tspns of Pureblends Mediterranean Blend
Black pepper to taste
Fresh herbs of choice (coriander, basil, parsley)
Salad greens of choice  
Method:
Pre-heat oven to 200ºc.  Cut sheet of mountain bread in two and sprinkle with water.   Place mountain bread in a lightly oiled small flat baking tin and push down to make a tight fit.  Place in oven and bake for 2-3 minutes or until slightly brown.  Be careful not to over bake.
Lightly oil a frying pan and heat on a medium heat.  Fry finely chopped shallots & garlic for at least 5 minutes stirring occasionally, until shallots/leeks have softened.
Add 3 tablespoons of balsamic vinegar and cook for a further 3-4 minutes, stirring occasionally.
In a bowl, mix ricotta with Pureblends Mediterranean Blend.
Place shallot/leek mix on top of baked mountain bread basket and top with ricotta blend.  Sprinkle with black pepper and chopped garden herbs.  Serve with a side salad.
If you want to try the blends yourself, check out The Rocks Markets on Fridays, Paddington Saturday plus Thursday 9, 16 December Paddington market gift nights, or at Marrickville Market on Sundays. Or contact Miranda Smidmore: [email protected].