Today I'm going to answer a question I get asked a lot.
Tanya emailed me this:
"I don't wanna have to cart my office clothes with me on my bike, nor is my body fit for the great outdoors in tight lycra! Help!"
I hear you Tanya. I ride in what I'm wearing for the day. No need to complicate life with changes of clothes…seriously. Here are some tricks I employ:
1. Embrace dressy shorts. I love these ones below from Sass and Bide. I buy them a size or two too big.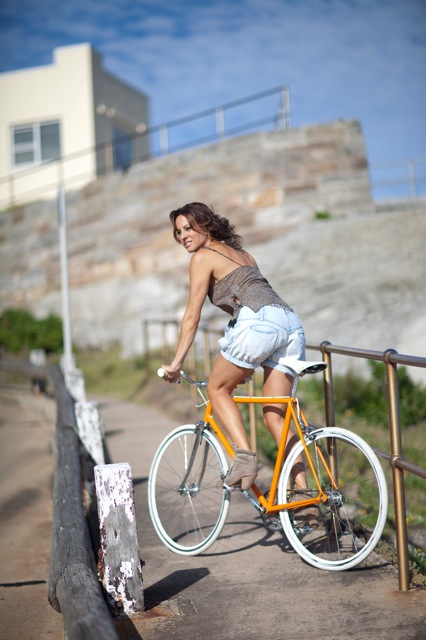 2. Yes, you can wear heels. I do all the time. Just buy ones that support your foot in some way – eg boots or ones with straps over the arch of the foot and around the ankle. The heels below are from All Saints – they're like a laced-up desert boot. When riding with heels you do need to be careful you don't slip…but this extra psychological pressure actually makes for some nice hyper-aware and aligned riding. What about wedges? They don't work, really. I'll scoot down the road in them, but there's no grip to be found. Save them for walking.
Here's Lucy from Love at 1st Sight (Lucy builds single speeds in Bondi, if you're interested) wearing booties: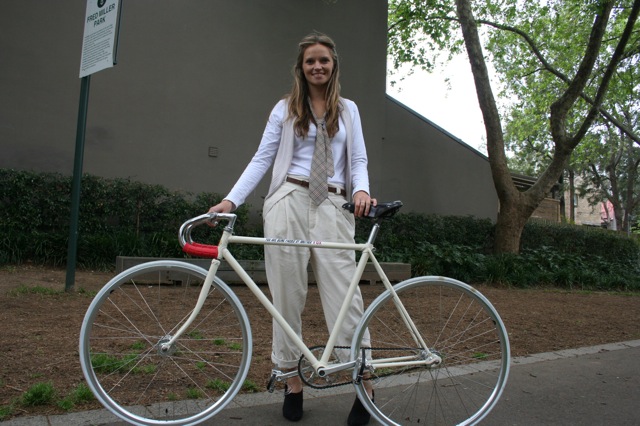 3. Short dresses with stockings in winter are great. A scarf you can tie to your bag is good too. I rode to this red carpet event in the city back in winter (much to the shock of publicists), wearing this: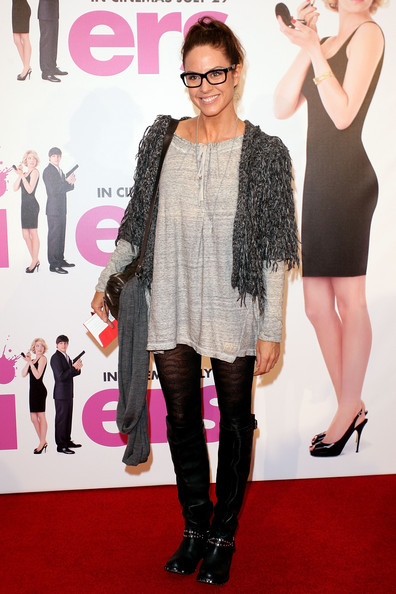 Boots are good. When riding in skirts or dresses, I just tuck the fabric under me and try to keep seated.  I think this is quite a clever way to deal with skirts: