Kathleen from Brisbane has a snazzy fold up Brompton which fits under her desk.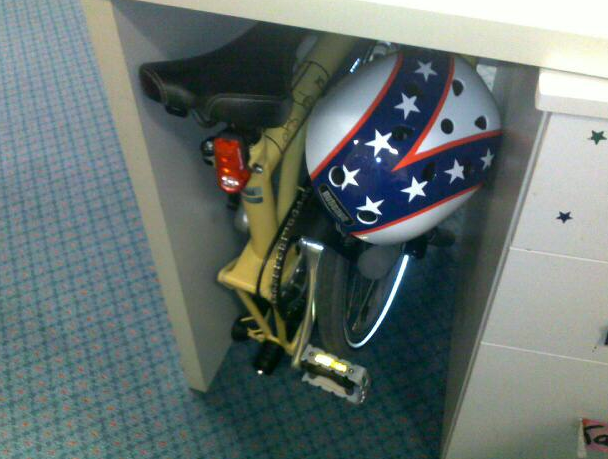 She says "I haven't figured out the clothes thing. I can keep my top cool, but am I the only one who ends up with a sweaty bum?" Um, nope.
Kathleen, please email us at [email protected] with your contact details, and one of Cyclestyle's gorgeous bike baskets will be on it's merry way to you shortly!
Enjoy x