As many readers of this blog might have gathered, I've recently packed up and gone north for a few months to write a book. To be starting a new chapter feels fresh under the armpits and frolicky in my soul. As you might have gathered from posts of late, I'm also very anxious. It's the biggest project I've set out to complete.
It feels like I'm stepping into a brand new field.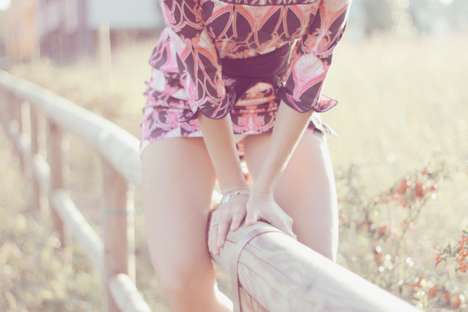 To answer a few questions:
Why north?
I've come to the Byron hinterland (the trees and hills back from the coast) because it's 10 hours from my distractions. I say this a lot here – these days you can't whinge about being interrupted or bombarded and not getting anything done. Because you will be constantly. This is life now. So it's up to to put up your own parameters. And install the barbed-wire fencing. I tell everyone I'm away for a few months, they leave me alone and will forgive me for not returning emails. Also, I won't be tempted to take on a quick MC job, or help some charity launch an appeal or duck out to have a coffee with some guy working on a cool project who wants my thoughts etc.
Also, I love heat and steaminess and trees and hills and up here I'm myself. I'm not a city girl.
Finally, up here, on my own, I'm scared. I have no mobile reception. Which I love. Being scared is good. It jolts. It forces the mind to grasp at new things.
What's the book?
I was commissioned a year ago by a publisher to write a book. It's due this month. I've not started. I have an extension (ergo, I'm getting serious and heading north). It's a bit like my Sunday Life column, a bit like this blog, but includes all the bits in the background. It's not memoir, it's not self-help. It's…well, it's yet to be written.
Perfectly, I have to be my truest self to write this damn thing. I have to be my message. And, so…
This is what I'm doing with my blog…
It will be business as usual, mostly. But some days I might not post. Or I might not post a very long reflection. Or I might slip in some guest posts. Or I might find myself posting every day because it feels right.
Also, I won't be sticking to any set structure…again, it's part of "being my message". If I feel like sharing a thought, I certainly will. With bells on. Which is how this caper should work anyway. Blogs should be honest expressions, gifts you're only too happy to share because they come bursting forth from your being and, well, need to wind up somewhere. At times I stray from this and get in the "shit, I have to write a bloody post" mindset. I don't want to write this way. I don't want to live this way. Resentment and obligation and niggly little parasites that once nestled, spread deeply.
It's a good reminder. Why do I write this blog? Often I'm not sure exactly, but I know at it's core it's to share stuff I can't help but share because I think it might help others. It's not about ranking up "followers". It's about sharing what I have. Emitting, trusting it will arrive where it needs to. This is the spirit of my book, too.
As E.M. Forster wrote: Only Connect.
Finally, my stupendously sharp and kind right-hand lady Jo Foster will be helping me field requests and comments.
How's it going so far?
Good thanks. I'm sitting here on a balcony in the early morning sun in tropical foliage. I've brought with me: my bike, my Get One ergo chair, one small suitcase of clothing, my Le Creuset pot, my teapot, lots of green tea and my computer. It's so good to not need much more.
I've met the local butcher. Been to the Bangalow markets and bought fresh porcini mushrooms and the BEST osso bucco from the farmer about 5km away and stocked up on these amazing sprouts. I know, it's all starting to sound a bit Goop-ish and "My Year in Tuscany"….
The distractions are dropping away. My rat-at-a-cocaine-dripper addiction to checking Twitter, email, texts etc is abating. And good quality interactions and opportunities are stepping in instead. And I'm writing. Which reminds me….