How's this. I post about how tough it is to eat breakfast when you're on this sugar-free challenge. And hello! I'm emailed this rippa recipe. Randomly.
I met Samantha Gowing randomly a year or so ago. She's a therapeutic chef who travels the world creating "Surf Spa Cuisine" for luxury hotels and spas. This is her "Emperor's breakfast"…fit for kings.
Red quinoa with goji berries, macadamias and vanilla
1 cup red quinoa (plain is fine too…remember to rinse well!!!!)
2 cups water
1⁄4 cup macadamia nuts, roughly chopped. Or almonds.
1⁄4 cup goji berries (which contain sugar…but not so much)
1 vanilla pod, split and seeds scraped
2 teaspoon chia seeds
1 teaspoon ground ginger
Pinch cinnamon
½ lime, juice only
Yoghurt for serving if desired
Cook the quinoa in 2 cups of water until boiling. Cover and simmer for 15 minutes
Transfer cooked quinoa to a mixing bowl, add goji berries, macadamia nuts, vanilla seeds, chia, ginger and cinnamon
Spoon into serving bowls, add a squeeze of lime and your favourite yoghurt
*Quinoa cooking tip: If all the water has not been absorbed, cover pot with a tea towel then place lid on top. The remaining moisture will dry, leaving lovely, fluffy quinoa
I asked Samantha to share a few tips about her health, and therapeutic cooking secrets:
I rarely eat processed foods such as flour and sugar as the refining process fragments the food into such a depleted state of  energy and often unrecognisable to my digestive system.
I  cook with coconut oil, red palm oil and unrefined olive oil and cook over a low heat whenever possible so as not to unleash those pesky free radicals.

My top tip is support your local market and avoid anything wrapped in plastic or tetrapacks.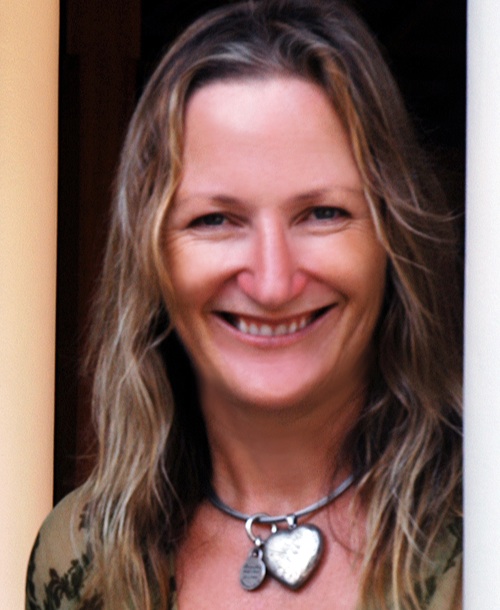 Join Samantha and Gwinganna chef Hermann Schafellner for "The Organic Kitchen" at the Melbourne Food and Wine Festival March 6th, and Surf Spa Food on March 7th. For more of Samantha's gluten free, Chinese medicine-inspired recipes, visit her blog.