I'm constantly asked for tips for buying bikes. If you're buying your first since you sported spokey dokes on your Repco, it can be daunting. For this sponsored review I asked Jenny Fay from Australia's first women's bike shop at Clarence St Cyclery in Sydney to share her advice.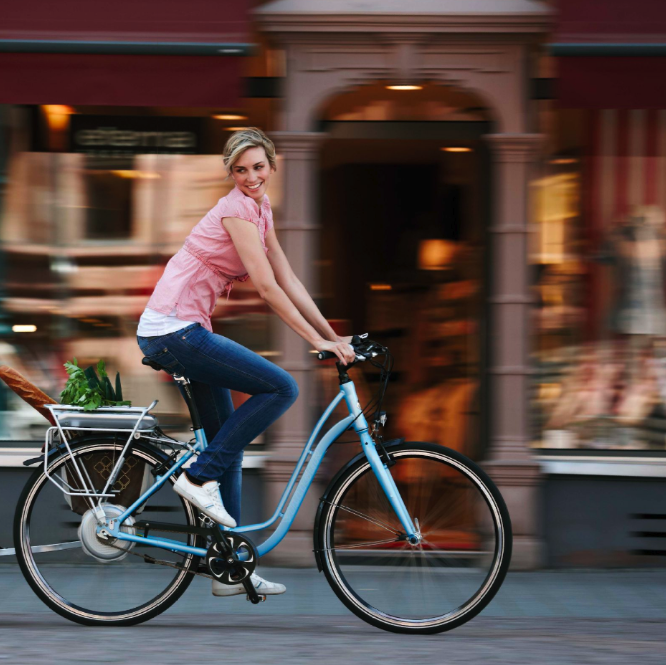 And can I just say, it is actually a very cool thing that there's a chick-specific store out there…I get freaked dealing with blokes in Lycra in bike shops who don't really understand I have longer legs than men and boobs that get in the way, that I need to carry loads of stuff wherever I go and, quite frankly, want to put style before a fancy derailer sometimes. I don't want to explain all this (and cop attitude); I want it assumed! Over to you Jenny…
Q: I want a… how can I put it…purely pretty bike! I'm a bit of a princessy type, but I want to start riding to work. I don't know how to put this, but I don't want one of those lean-forward, fast styles; I want to sit upright and ride in my frocks'n'heels. Oh, and to be able to touch the ground at traffic lights! And I want to be able to carry my bits and pieces in a pretty basket. Does this make sense? – Rachel

Jenny says: Rachel, I reckon you'd love this "Style" bike made by Trek, exclusive to Clarence St Cyclery Women's Store. It's like a modern take on the classic old-school "upright" style and definitely pretty.




But I guess you should know this, too:

it's an aluminium frame – light and easy to put in a car, carry on and off trains and up to your apartment

it's got 7 gears (so it's not as heavy as a 21-speed, but will get you up hills) and has an internal hub, which means no grease on your skirt

the fenders also mean no mud on your skirt


I love the chick-specific saddle

and the rear rack to attach a set of pretty panniers (saddle bags) to…This is where you can get creative. You might this Basil Bag set:

Q. Okay, I'm doing my first triathlon in three months with my boyfriend and need to get a bike that I can use for this, but also for fitness and commuting to work. I don't want to spend too much or commit too much… – Bernie

Jenny says: No problem Bernie! Seriously, you really don't have to spend a lot on this kind of bike. The trick is to prioritise a good frame that is rigid yet light, responsive and comfortable, to maximize your comfort in training, performance in races and prevents you breaking into massive sweats by the time you reach the office! This Trek Lexa SL is a good one – an entry-level road bike.





it's got a women's specific frame, handlebar and saddle

again, you want to go with an aluminium frame for a light ride and transport in the car. So you can pick it up and fling it into a little hatchback after training.

definitely 27 gears for this kind of bike and if you can – carbon technology in the seat post and forks (to absorb bumps; this one has both)

with this kind of bike it's really worth going into store and get someone to fit the bike to your shape – women's shapes are different to men, so make sure you find a salesperson who gets the chick thing.


Q: I'm obsessed with those one-speeds you put on your site, Sarah. But I haven't ridden for 10 years and live in hilly Sydney. Is there a happy inbetween bike I can buy? – Mia C

Jenny says: I get what you're saying – single speeds have only one gear which can be dangerous if you're fresh to riding. You really need to be quite bike-fit and bike-agile to ride them. But now there are some great single-speed-looking bikes on the market …with gears. I like this one – the "Atwood" by Trek again, as part of their ECO range.




with single speeds, lightweight steel frames are best for the agility

this one comes with 21 gears for easy riding, but there are others on the market with three or seven gears


all the parts are easily recyclable and include sustainable rubber tires!

If you want to takes things even more retro, you can attach this basket/ tote bag to the front bar:




We also asked Jenny to share some other cool tips


1. Bike gloves are your friend. I quite love these ones.


2.  Choose a Women's specific saddle that is customized for a woman's derriere. The Brooks range is a little bit hipster right now.


3. Always wear a helmet and have it it fitted to you by a salesperson before you leave the store! These Nutcase ones are cute.

4. There are so many great ways to store your bike these days, and even make it a feature in your home.

5. Be seen, be safe…always carry lights on the front & rear of the bike!

Knog Boomer lights, $29

6. Check out Cyclemaps iphone app. It allows you to plan your route , highlighting all bicycle paths and low intensity roads.

7. And for extra fun, funky bits and pieces, check out Etsy and Fluffyco.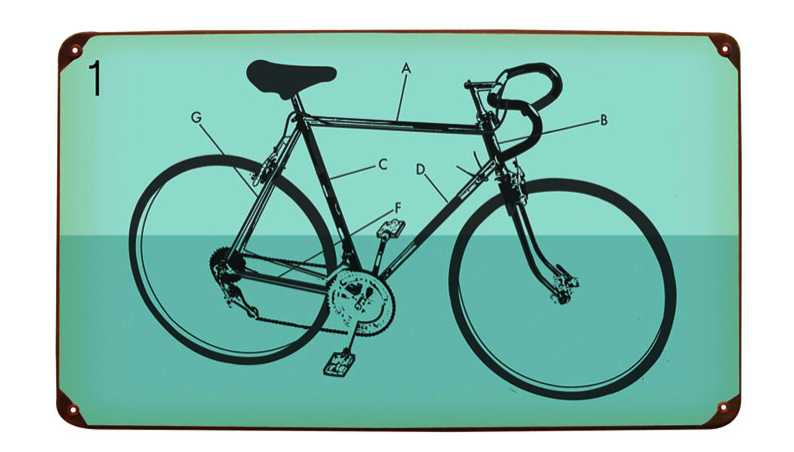 Clarence St Cyclery Women's store has a sale running today until Monday May 16, for it's first birthday. Get a complimentary gift bag with any purchase over $250, plus exclusive offers instore (and drinks and nibbles from 5pm tonight only). Ask for Jenny Fay when you're in there. See cyclery.com.au for details.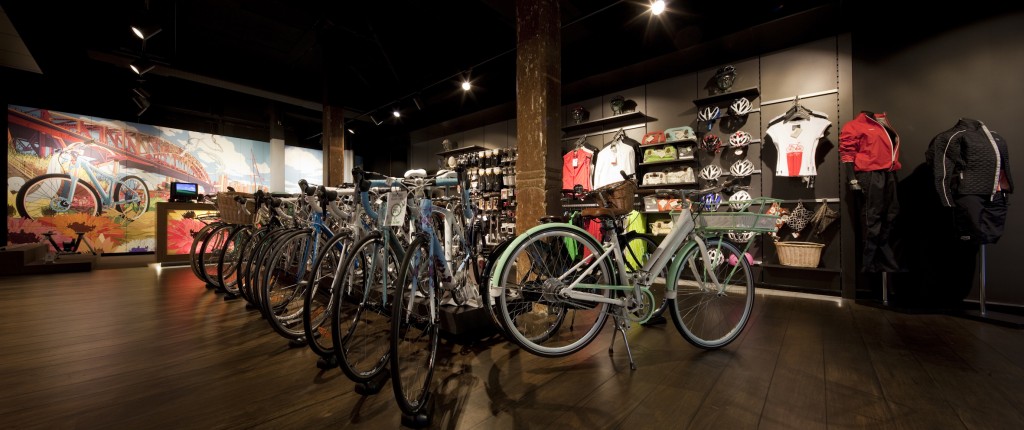 Posts on sarahwilson.com may contain links to sponsors and affiliates with the capacity to receive monetary compensation, which helps to support the growth and development of this site. Giveaways are sponsored promotions and will always be stated as such on the post. Books, eBooks and other products that align with my site and ethos may potentially be accepted for review, but please respect my desire not to clutter my life with "stuff" before you send your wonderful product or press release. I am not a medical professional; rather, a wellness advocate, therefore anything written by myself on this site is my own (researched) opinion and not advice from a trained doctor. Here is a full breakdown of my position on sponsored posts and advertising.