This week in Sunday Life I eat like a caveman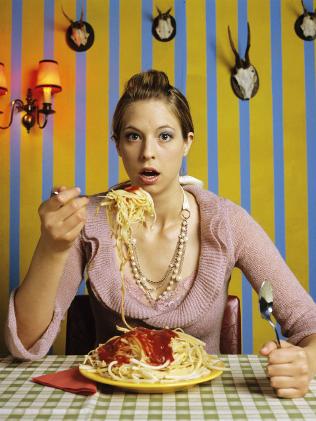 Of all the self-imposed guinea pig antics I've subjected myself to for this column, this week's might be regarded as my bravest. For it entailed eating, oh-glory-be-yes, fat.
In a fat-fearful world, my no holds barred consumption of chicken skin, the crackling and the 3cm of subcutaneous tissue on my pork belly, several teaspoons of butter on my veggies, whole cups of full cream milk, chunks of ghee and avocado each day has freaked the innards out of most in my culinary orbit. And yet (boldly! fearlessly!) I've persevered with this particular experiment for three whole months.
Turn to the person to your left, and the one to your right. I'm betting one of you is making friends with your egg yolks right now, having picked up on what's been dubbed the "paleo" or "caveman" diet. Images of loin clothes and bone gnawing aside, the diet boils down to something pretty innocuous: not eating anything fiddled with.
So, no grains, no additives, no sugar, no grain-fed meat, no mucked-around-with fat-reduced dairy.
And instead the unadulterated foods of our ice-age forebears. The subsequent claim is that doing so makes us healthier, thinner and live longer, a claim I had to test for myself.