I've been asked a few times about coconut flour. Is it a grain? Is it starchy? Good for kids quitting sugar? I could've mouthed off based on a vague knowledge. But I dug around a bit…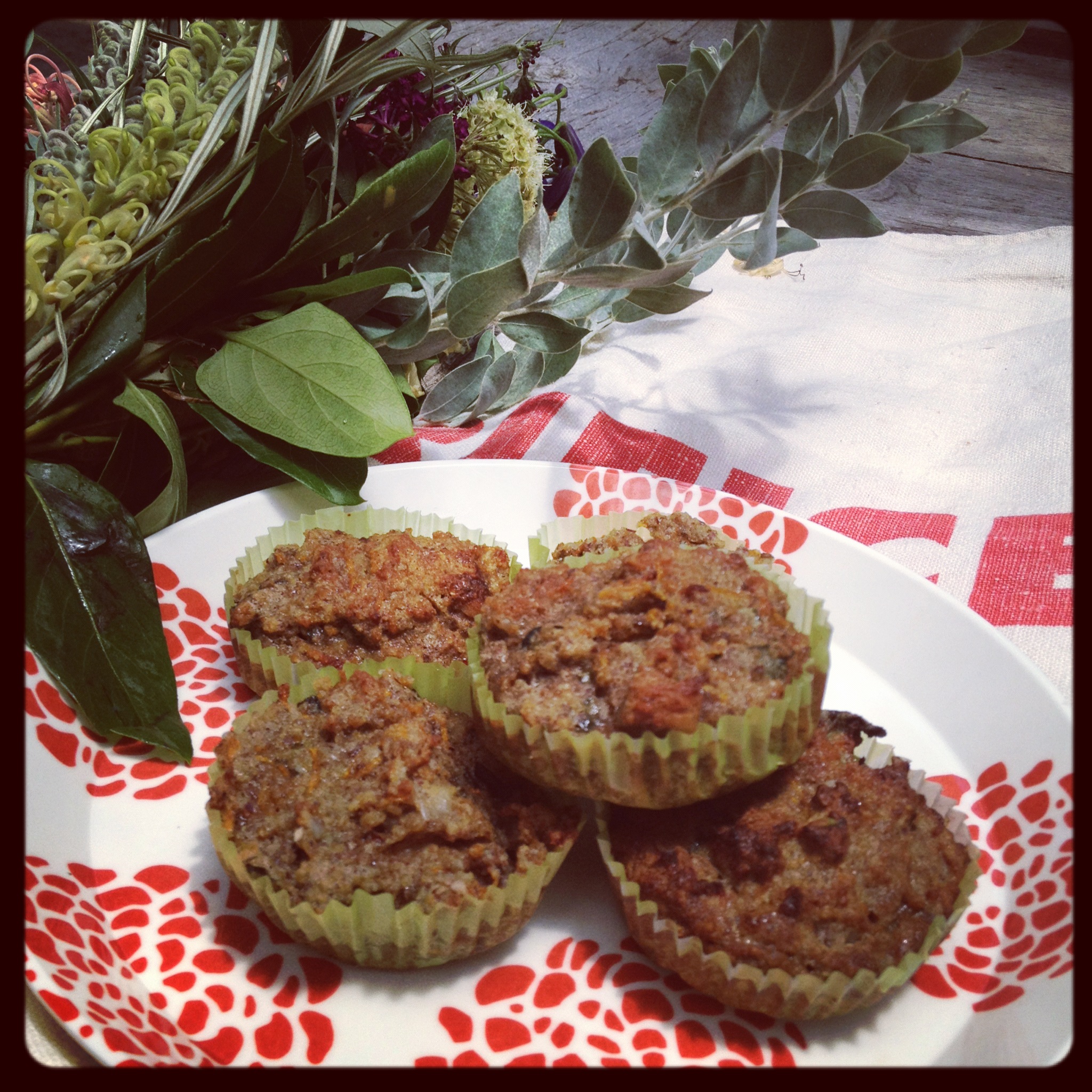 Erstwhile, my conclusions:
There are six reasons to give coconut flour a crack.
1. It's sweet tasting, but contains no fructose (as with all coconut products).
2. It's great for baking – it gives things a dense texture.
3. But it's grainless, thus containing no sugary starch nor toxins (phytic acid etc). Which is why it's the paleo's "flour" of choice.
4. It's efficient. It's the natural byproduct from making coconut milk – the dried coconut meat that's left over. I like this. It's using up stuff that would otherwise be chucked.
5. It curbs cravings. It's rich in protein, fiber and good fat. As well as manganese, which is craving-curber.
6. It's nourishing, especially for autoimmune disease sufferers: containing lauric acid, a saturated fat that supports the immune system and the thyroid as well as manganese, which also supports the thyroid.
But you need to know this:
1. This stuff is DRY, so don't substitute with other flours one-for-one:
1 cup normal flour = about 1/3 cup coconut flour.
2. I read somewhere that when baking with coconut flour,
for every one cup you need to use six beaten eggs + one cup of liquid.
I keep some coconut milk and coconut oil nearby and splash it in to get a batter to the right consistency.
3. It can also be used to coat meat (dredging) or fish. But remember, it does have a "sweet" flavour.
4. It seems to work really well with almond meal when baking – the consistencies balance each other.
5. It needs to be sifted.
my pumpkin, coconut flour and walnut muffins
So it was my birthday on Sunday. And I had a breakfast barbeque down at The Pass in Byron (after an early morning surf). Such a good way to do a birthday (low-key, mates with kids can pop in, no booze required).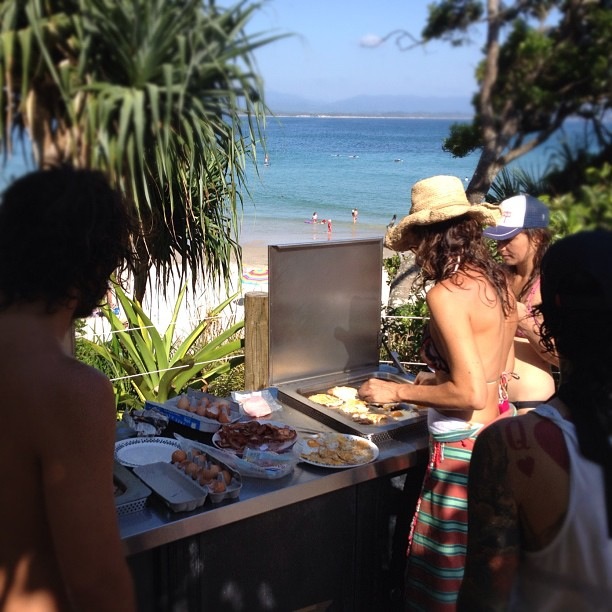 I made these muffins in the morning as I packed the car. They took less than 30 minutes, beginning to end. Here's how:
1 cup of grated pumpkin
1/2 cup of coconut flour
1/2 cup of almond meal/flour or LSA
1/2 teaspoon baking powder
a pinch of vanilla powder or a dash of vanilla essence
1 tsp cinnamon
1/4 tsp nutmeg
stevia or rice malt syrup (I put in 2 tbls of the latter)
1/2 cup basil leaves
3/4 cup walnuts (roughly chopped)
6 organic eggs
1/2 cup of coconut oil (melted or just left on the bench if you're in Australia right now)
coconut milk or milk to moisten
Preheat oven to 190C. Grease a muffin pan or line with paper liners.
Add the sifted flour, almond meal, baking powder, vanilla and spices to the pumpkin. Then stir in the sweetener, basil and walnuts.
[I grated the pumpkin in a blender, then used the container as the bowl…saving washing up and complications. And PS, apologies for the shocking images…not my forte.]
Whisk the eggs in a separate bowl and using a wooden spoon, stir it into the pumpkin mixture with the coconut oil until the lumps are gone. Then gently stir in the walnuts.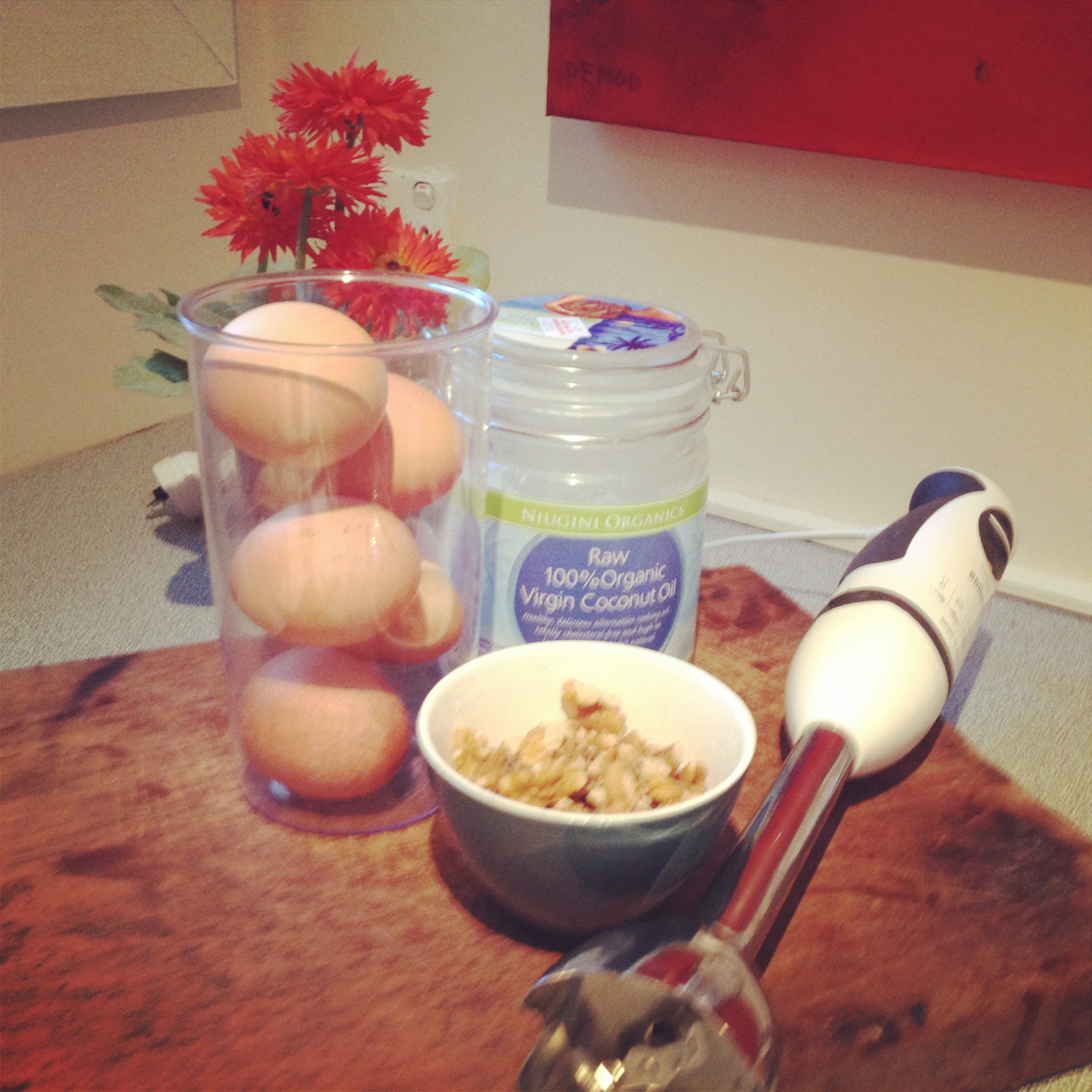 [I then used the same blender attachment, which connects to a stabmixer, to do the eggs…thus, two containers, one appliance in total. Am I the ONLY person who finds this kind of efficiency deeply satisfying?].
I added some extra oil and some coconut milk (you could use plain milk) until the batter was moist (the coconut flour absorbs everything). Divide batter between 12-18 muffin cups.
Bake for about 15-20 minutes. They're not the most attractive little things. But served warm they're great. I froze the extras for quick breakfast snacks.
Or you might like to try these paleo recipes:
Do you cook with coconut flour? Any favourite recipes? My friend Violet makes a chocolate and beetroot cake using it…am trying to hunt it down!