Let's continue with this Paleo series I started a few weeks back. I've written about eating Paleo here and here…. with more recipes for breakfasts here… But I've had a few requests for kid's meals, so here you go: some paleo school lunches, and a CLEVER flower power egg invention! It's really not that faddish or draconian…more of a way of eating that cuts out processed crap.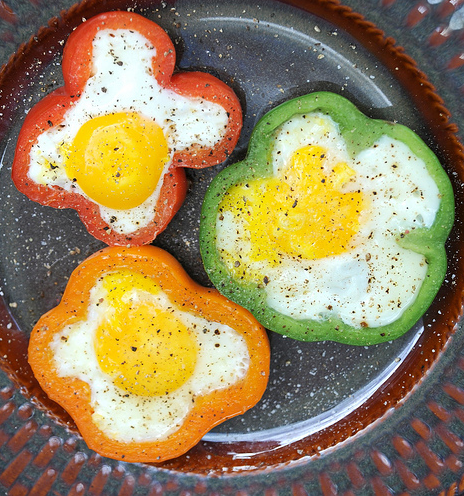 flower power eggs
Donna and Anne from Apron Strings Blog came up with this pretty and clever idea.
* 3 x capsicums (bell peppers), in red, green and orange
* eggs
Cut the capsicums into 1.5cm rings; place in a non-stick lightly oiled skillet. Now crack an egg in the middle of each ring and cover and cook over low heat until done. If you like your yolks runny, just cook over low heat until whites are done. If you like your yolks firm, break the yolks and then cook over low heat until both whites and yolks are firm.
13 tips for making paleo lunches: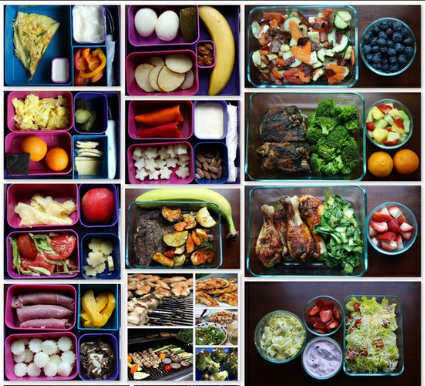 1. Pre-order my I Quit Sugar Cookbook, due out soon! It has a chapter on kids' recipes, most of which are paleo (ask your kids if they like the sound of coconut popsicles!).  PS, if you pre-order you will receive 30% off, plus a gift. Plus you'll get the book before everyone else.
2. Make sandwiches with this great Paleo bread from Deek's bakery. Available online. 
All Deeks products are grain free (including the absence of rice and corn), are additive and preservative free. They are made from freshly ground organic seeds of quinoa and amaranth as well as soya (de-bittered, enzyme inactive), tapioca, almond, buckwheat, pumpkin, potato, sorghum and besan. Some products have dairy, some have yeast, some have eggs. Deek's is based in Canberra – at the Pearce shops – but delivers to most cities.
3. The people over at Paleo Parents suggest:
let the kids pick items for the grocery list. They're more likely to eat something if they've picked it themselves. Be wise: give them a few options, and let them pick one. You know all three are healthy, and they feel like they've had a say.
let them pack their own lunch box. Keep things age appropriate… but even really young kids can spoon almond butter into a dip container by themselves.
Try to do mostly 'meat and veggies' lunches each week.
Leftovers: last night's chili, or slices of the beef roast, pieces of cubed leftover chicken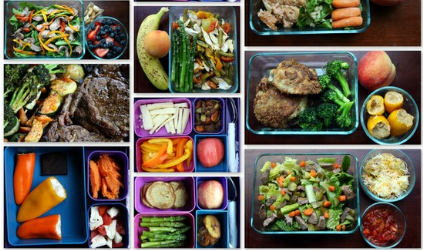 4. Boiled eggs and tinned tuna are your friends.
5. So are mini capsicums (bell peppers): stuff them with tuna and ricotta cheese.
6.  Sweet coconut chips: coconut flakes lightly toasted with cinnamon (great for after school).
7. Apple sandwiches: almond spread between apple slices, a chunk of cheese between two slices of apple.
9. Make fun shapes.
Paleo Parents again:
try these 
stainless steel mini bento cutters
 (around $5) – creating all kinds of flower-shaped fruits, veggies, and cheese pieces in lunchboxes.
11. Make a 
meatza
. Yep Pizza with a meat crust.
12. Ham wraps: wrap slices of ham around a pickle, a cucumber, avocado…
What else?
Jenny at Nourished Kitchen runs some great meal plans which might give inspiration.
And here's a great link to some grain free dinners on a budget from Holistic Kid. They have a bunch of great 'kid friendly' resources.
And what about ten grain free dinners on a budget!
Got some of your own recipes or links? Do share. I know there are a lot of parents out there after inspiration.