Let's continue with this Paleo series I started a few weeks back. I've written about eating Paleo here and here…. with more recipes for breakfasts here… But I've had a few requests for kid's meals, so here you go: some paleo school lunches, and a CLEVER flower power egg invention! It's really not that faddish or draconian…more of a way of eating that cuts out processed crap.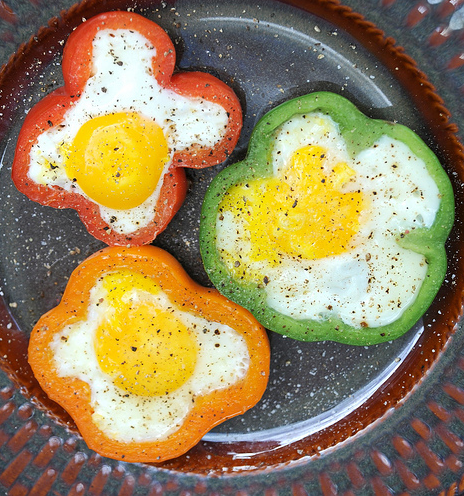 flower power eggs
Donna and Anne from Apron Strings Blog came up with this pretty and clever idea.
* 3 x capsicums (bell peppers), in red, green and orange
* eggs
Cut the capsicums into 1.5cm rings; place in a non-stick lightly oiled skillet. Now crack an egg in the middle of each ring and cover and cook over low heat until done. If you like your yolks runny, just cook over low heat until whites are done. If you like your yolks firm, break the yolks and then cook over low heat until both whites and yolks are firm.
13 tips for making paleo lunches: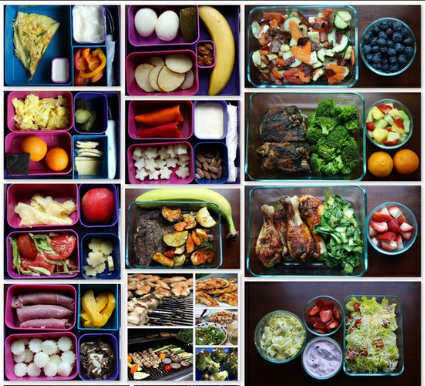 1. Pre-order my I Quit Sugar Cookbook, due out soon! It has a chapter on kids' recipes, most of which are paleo (ask your kids if they like the sound of coconut popsicles!).  PS, if you pre-order you will receive 30% off, plus a gift. Plus you'll get the book before everyone else.
2. Make sandwiches with this great Paleo bread from Deek's bakery. Available online. 
All Deeks products are grain free (including the absence of rice and corn), are additive and preservative free. They are