Another Friday, another wholesome flinging out to you of some damn good food stuff! This time it's some of my favourite little packages of goodness: chia seeds. Yes,
Chia Seed Co are giving away 6 x chia seed "runner's packs", each worth $162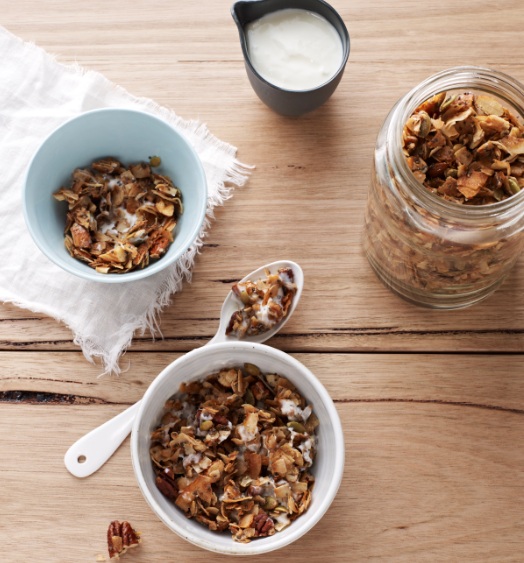 Chia seeds are a source of many vitamins, minerals and fats, and are higher in antioxidants than blueberries. I've written about them here. They also provide oodles of energy. Forget energy goobs. Ancient Aztecs carried chia seeds as food when they went into battle. And modern Tarahumara Indians, who are accustomed to running for days at a time, carry ground chia seeds as sustenance for their long runs.
They are one of the key ingredients in my I Quit Sugar program and feature in a stack of recipes in my I Quit Sugar Cookbook. So I'm guessing a few of you wouldn't mind a stash for creating some of the recipes, like the one above?!


Each
Chia Seed Co
 "runner's pack" includes:
a 500g pack of white chia seeds
a 500g pack of black chia seeds
a recipe card
a copy of Born to Run by Christopher McDougall
a 2XU running singlet
six months' subscription to Runners World
I personally use Chia Seed Co white and black seeds, as well as the chia bran for my grain-free porridge in the winter. And, as you might recall, I carry a few chia "shots" when I'm travelling, to sprinkle on breakfast, in smoothies, on my dinner…to keep me regular and healthy.
Also, I have to say that McDougall's Born To Run changed my life. It's a cracking yarn and motivated me to start running in shoes without padding. Seriously, it's the one book I've passed around to loved ones most (admittedly, loved ones who like running!).
To be in the running (haw, haw!)  for this giveaway, simply: