Another country, another guide. Thinking of going to Iceland? Do. Why? To see the landscape (hike, ice climb, frolic in a Fair-isle jumper on moss-covered lava fields aka this video), to eat the food and to just absorb the kookiness of the place. I'm going to do a three-part post, kids, because there's too much to cover. First up was Wednesday's guide to kooky Icelandic style. Today, it's all about the hiking.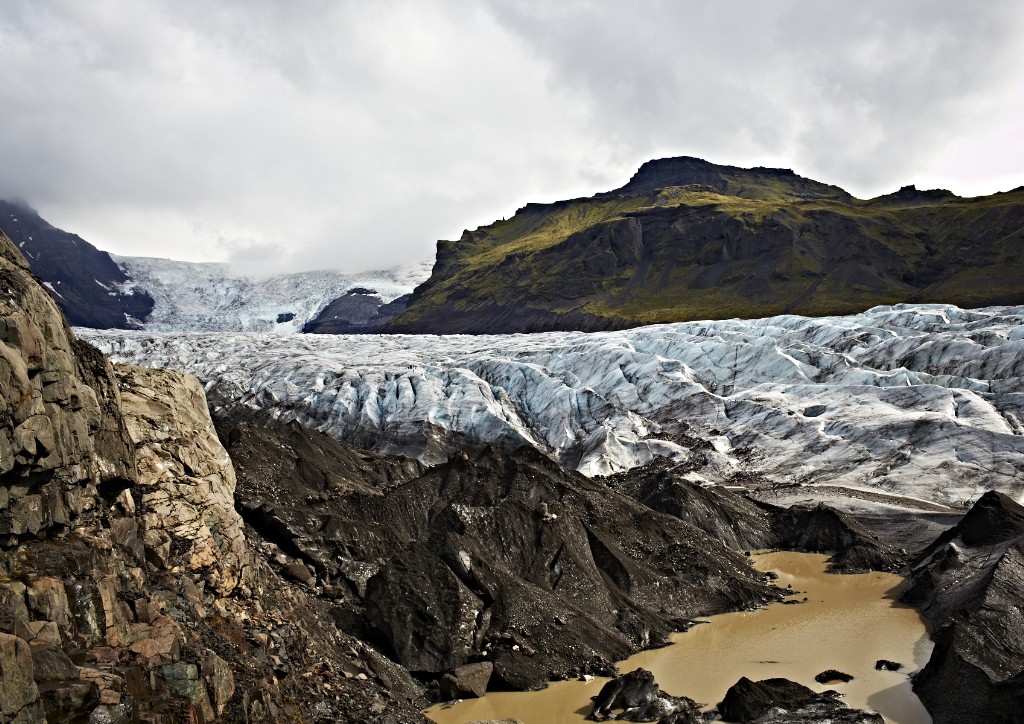 I'll do this as a series of pics and tips. Cool? The magical Marija, once again, took the snaps.
First thing to know: Iceland is so set up for tourists. Various tourism boards fall over themselves to help you. For free. You will find dealing with things at info centres a delight. We did. And found ourselves buying gifts for the staff to thank them. Ditto the tour guide company we dealt with. We went with Icelandic Mountain Guides. They didn't just set us up on a few guided trips, they emailed us to advise on great places to eat in town, suggested unguided walks and secret hot springs to explore. Just because. And always with a joke.
They also run – you ready for this? – hiking and knitting tours…with elves. Oh yes. True story.
Second thing to know: You must book accommodation ahead in summer. Anything outside of Reykjavic is very basic. Comically so. Try Farm Holidays for the regional areas. You stay on farms, in cabins. The lovely folk at Icelandstoffa also suggested this one focusing on nature lovers, and this one by the harbour. My tip: book in advance if you're here in Summer.
Third thing to know: It's best to choose one region to explore (we went South), otherwise you're driving the whole holiday (through very monotonous lunar-scapes) dotted with an occasional sheep.
Now. You must try four things while here…
1. Do an ice hike.
We did. You'll need to do it with a tour organization (not as cheesy as it sounds here in Iceland). Icelandic Mountain Guides specialize in ice hikes and – to my mind – take you further and harder, in part because all the guides are registered mountain rescuers.
We did an Icelandic Mountain Guide's ice walk and lagoon ride.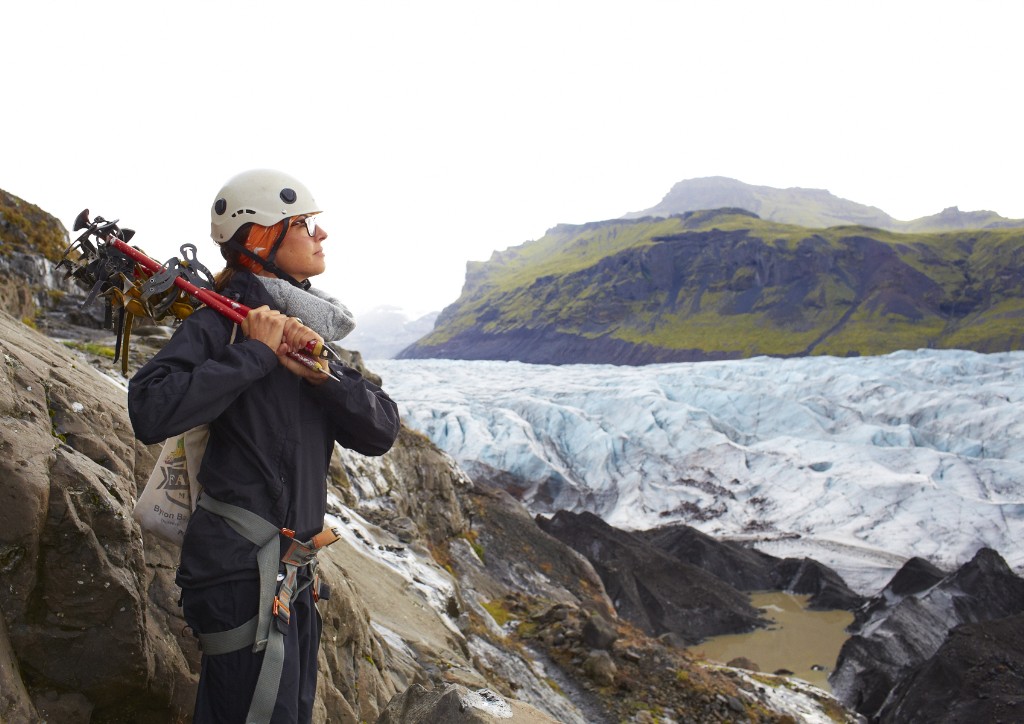 Below is Helgi, our guide, who was dead kooky. He cracked dry gags all day and had a compulsive urge to pass on great factoids to me. Which I loved. 
2. Do an ice climb.
Marija did. I didn't. I hiked up a waterfall instead because I was too cold (another thing I loved about the Icelanders – they tell you blunt. The Icelandic Mountain Guide team told me I'd be "too cold and cranky" if I got out on the ice again. How did they know me so well?!). Here's Marija's pics: 
3. Do a soak in a geothermal spring
It's a tourist must-see and therefore packed to the volcanic rocks, but definitely worth doing.
or out in the middle of nowhere
We hiked in for an hour and then got naked in the river and just sat. And soaked. And looked up at the craggy, snow-covered peaks. 
4. Do a bunch of waterfall hikes
You can get help with these everywhere. Maps and coloured hiking markers litter the place. Wear good shoes and LOTS of thermals. And a snoodie! (Try not to laugh at, or be too inspired by, my fetching hiking get-up. Yes, I'm wearing thermals, my green shorts, a snoodie, a head scarf, a baseball cap, leg warmers and…well, even more).
Finally, I want to share this very short video. Some silence at the top of a waterfall walk. There's a lot of this in Iceland.
[youtube]http://www.youtube.com/watch?v=HA5n37ZJozg[/youtube]
Inspired much? By my hiking fashions? Been to Iceland? What did you love?