Last week I gave away tickets to a fermenting workshop with Sandor Katz to the reader who shared the best fermenting trick with us all. Congratulations to our winner Krysten Ioannides! If you missed out, come along anyway. The IQS team is attending one of the Saturday workshops.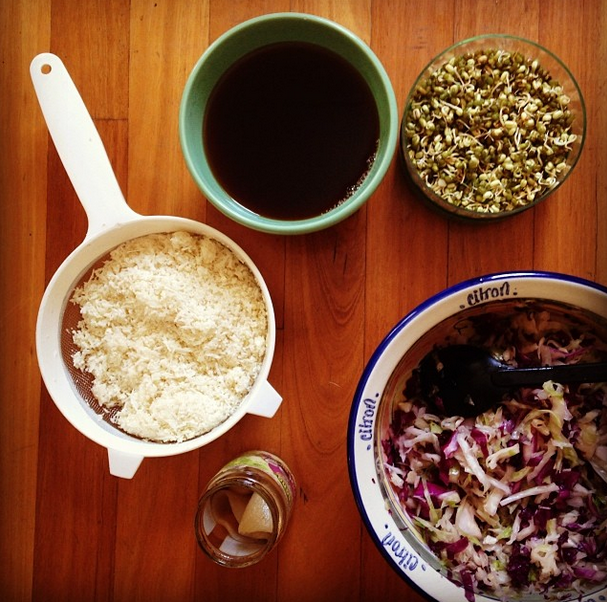 But since all of you shared such great witchy ideas I've pulled together a little list below so we can all enjoy. And I'm answering a few questions about fermenting, too, at the bottom. It's a big focus in my second book, I Quit Sugar For Life (which you can preorder now and get a copy of the Chocolate Cookbook FREE). But moving on…
If you haven't caught up on what fermenting is and why it's good for you, click here. So, your tips:
Andrew: If you live in a chillier climate or it's the middle of winter a great way to keep your fermented drinks going is to set your jars/bottles on a Brewer's Heating Pad which can keep a constant gentle temperature perfect for fermenting. It's been a lifesaver for keeping my kefir going over winter.
Klyne: Mix miso paste, almond butter and a little hot water for the yummiest spread on toast (especially sprouted spelt bread). If you add more hot water and make it a runnier consistency it's also a super easy and delicious dressing for steamed vegetables!
Macbee: I've just started experimenting with kefir grains in the past 3 weeks to alleviate my IBS…I found my grains via eBay! The milk ones I collected here in Melbourne myself, but the water ones came all the way from Perth in a regular mail envelope (in a snap lock bag inside of that of course) and have been doing me proud since they arrived. I've been making loads of lemon and ginger fizzy kefir water.
Bec at Growing Home: You can buy kefir grains on eBay or several places online, they are quite transportable as long as they are packed with a food source and arrive quickly! You could try asking on your local Freecycle, maybe relevant Facebook groups, classifieds, or put a wanted ad up