As many readers of this blog know, it's taken me 40 years to buy a sofa. Which, it so happens, is 32 years longer than it took Steve Jobs.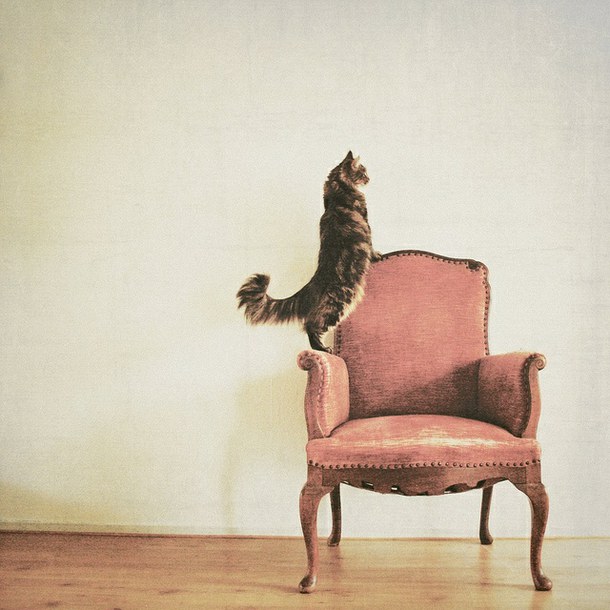 I've previously found some comfort in the fact it took Jobs eight tortured years to find his perfect sofa and quietly repositioned my chronic couch commitment phobia as genius when I read that Job's indecision was due to the same eccentric perfectionism that created the iPhone.
Perfectionism certainly stalled me, as it does often. In this case I feel (reasonably) justified. I do think it's super important to make a thoroughly researched and mindful decision when it comes to big house hardware. A lot of resources go into creating, building and delivering them. As well as disposing of them once we realize we made a dumb, fashionable purchase.
I think it's criminal that many of us now regard furniture as almost seasonal.
I don't want to be the person chucking out a cheap sofa after three years.
I want to be the person who proudly holds on to it, allows stories to attach to it, has it in her life as a familiar totem and who can pass it on in 30 years to a loved one.
How about I outline a few factors I considered in making my decision, and some tips for buying the most sustainable, toxin-free, environmentally credible, practical, timeless, economical sofa possible. (For those not wanting to read all the way to the punch-line: I arrived at the "Leila" three-seater (deep option) by Jardan.)
First up, let's be real:
The most sustainable option is second-hand. No new resources used, no waste going into landfill. Makes sense.
The most toxin-free option is second-hand. Most modern couches contain flame retardants that are not chemically bonded to the foam, they are ineffective in preventing furniture fires and are linked to serious health effects. Formaldehyde is used in pressed wood products and may be present in couches that are stain-resistant. With a pre-loved sofa, someone else bore these toxic loads. Clean sailing for you.
I looked into second-hand options for quite some time, and have previously taken on couches from friends and from off the street etc. But I was turning 40 and felt it was time to invest in something that actually suited my needs.
If you buy from scratch:
Be practical with the shape. Think about it. Reflect on how you use a couch. I went for a three-seater (I wanted the couch to be a hero piece but not too big for transporting); a deep seat (because I like to lie on my couch, not sit upright); a low back (again, so it can be easily moved from house to house – high backs make it difficult to get around staircases); a little high off the ground (so I can vacuum/sweep under it – ventilation is important, too), but not too high that it wobbles; solid arm rests (to lie my head on, but also to rest a book or a cup of tea). All these things matter to me and the more I reflected, the more I was able to get a very good picture of what style would last me a long time. I also went for a classic shape…not a fashionable one.
Buy local #1. Carbon miles matter. The environmental cost of shipping a couch is huge. This includes greenhouse gas emissions, acoustic and oil pollution. Carbon dioxide emissions from shipping is estimated to be 4-5 per cent of the global total. 

Buy local #2. When you buy local, re-upholstery and maintenance can be undertaken using the same fabrics and fillers. Plus, it can be recycled under a product stewardship program at the end of its life and turned back into new sofas, padding and frames. I advise checking with whomever you buy yours from that they can do this.
Take your time. It's a big decision, with a big impact. It takes 32 times as much material to make a product than is actually in the finished product that you see.
Buy sustainable timber. Research the certification levels in your area. Here in Australia timber should have FSC (Forest Stewardship Council), AFS (Australian Forestry Standard) or EcoSelect labels. This ensures supply is regulated by both state and federal legislation and meets stringent requirements in terms of forest regeneration, biodiversity and protection of native fauna. Here in Australia the forests are managed more sustainably than South East Asia or South America. (Timber veneer furniture will have a lower price, but can't be repaired and may contain harmful adhesives.)
Watch out for chemicals. Your foams and fills need to be CFC-free and use safe fire retardants in the foam. In my sofa, all feather and down used has undergone a ten-stage washing and sterilisation process using 100 per cent recycled water and is naturally biodegradable. Jardan also use water-based glues and stains which don't produce VOC gas emissions. Be aware, couches or sofas that come via Asia are often fumigated with heavy toxins. Also be aware, many "Australian" brands get their furniture made in… Asia. Check!
Choose natural fabrics that don't contain man-made fibres like polyester or nylon. They'll break down much easier at the end of the product's lifecycle and take less processing to produce the cloth. My couch is 100% linen. It's a very natural linen so it doesn't need lots of bleaches to alter the colour and uses less water to process the linen fibres into cloth. Avoid stain-resistant fabrics.
Check the finish used on the couch. (Watch out for polyurethane finishes and adhesives that may off-gas and add to indoor air pollution.)
Look out for extra little things. On my couch, all plastics, even the glides (the small black feet), as well as minor internal components are made from polypropylene and nylon which are 100% recyclable. These things count.
Why the Leila?
Well, it ticked off every single factor above. Also, I was able to get Jardan to "cut" my sofa in half – with attachment levers – so that it can be transported with ease (since I move a lot). I've seen too many people desert a sofa because they can't get it into their new flat or house. The two halves fit back together snugly and the design of the sofa entails a cover that slides over the whole lot.
Why Jardan?
Well, a few things. I love the aesthetic, I love that it's run by two brothers who are actively engaged in the art and environmental communities…I followed them on Instagram for ages before committing to one of their sofas and loved being part of their story. Plus, they're one of the (if not the) greenest furniture company in Australia.
Currently, most pieces in Jardan's range have the highest possible rating – a Level A – from Good Environmental Choice Australia or GECA (the new standard green labelling required by the Green Building Council Australia). They are only one of a small handful of companies with this rating. Also, Jardan reuse or recycle every bit of excess guff from the manufacturing process. Indeed, the offcuts from the fabric on my couch were used to make tote bags…which I currently carry with me everywhere (I still haven't bought a handbag…!).
To top it off, the company will become completely carbon neutral this year.
Please note: this is not a sponsored post, although Jardan did give me a discount on the fabric, "cut my sofa in half" and assisted in getting my sofa to me faster…which is kind of funny when you consider the languid pace of my decision.
Posts on sarahwilson.com may contain links to sponsors and affiliates with the capacity to receive monetary compensation, which helps to support the growth and development of this site. Giveaways are sponsored promotions and will always be stated as such on the post. Books, eBooks and other products that align with my site and ethos may potentially be accepted for review, but please respect my desire not to clutter my life with "stuff" before you send your wonderful product or press release. I am not a medical professional; rather, a wellness advocate, therefore anything written by myself on this site is my own (researched) opinion and not advice from a trained doctor. Here is a full breakdown of my position on sponsored posts and advertising.