I recently posted my 1000th blog. I figure this puts me in a good position to share a few ideas that might help you if you're starting out or want to extend things a little.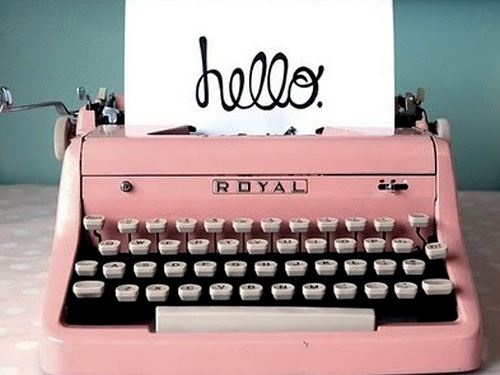 1.    If you're just getting started…
here's how to start a blog.
Just get into the mosh pit. It doesn't matter where. Just be in there. It'll be messy. Everyone will forgive you, though. Then piece things together as you go, build, layers, learn from working out the problems. Don't panic that you're getting it wrong. Continue. This is the new frontier.
2. If you've been blogging for a while, here's a podcast I did with Srinivas Rao of Blogcast FM on how to develop your blog voice.

I cover off:
The foundations of traditional journalism
The power of including your personal story in your content
Why the message is more important than the medium
Keys to studying another writer's style
Developing a message and a voice that's authoritative
3.    If you want to get more polish….
join Problogger Community.
This is a community for bloggers at any level where you can learn directly from some world-renowned full-time bloggers and meet, get advice from and collaborate with other bloggers around the world. 
Problogger Community was set up by Darren Rowse at Problogger (international blogging guru and one of the first bloggers in the world to make a full-time income from blogging…I know, I interviewed him about it six years ago) and Shayne Tilley (who helped me tremendously when I was launching both my sites).
It works like this: You sign up for a membership (it's currently $17 USD per month). You'll have immediate access to the forum so you can start asking questions and meeting fellow bloggers as soon as you join. You'll have access to all previous webinar recordings, as well as all the free software and discount services available (exclusively for members).
Shayne says, "It's a really authentic environment underpinned by the notion of everyone helping each other, backed up the more formal teaching through the webinars across all levels of experience."
Check it out at Problogger.com
4.    If you'd like to make some money from your blogging…
I've written a post here.
This post includes a webinar that Darren did with me a few years back on the subject.
Here are some of the key points Darren and I covered in terms of marketing tips:
Make marketing your primary job after release of your ebook or product.
Network with other bloggers – offer your book or product for them as 'give-aways'.
Be generous – it works!
5. And here's how to publish an ebook… 
A few things to take away:
Short ebooks are good ebooks.
Write to a program (ie 35 days to a Better Blog or An 8-week Program for Quitting Sugar).
Keep your tone consistent and write to topic headings so people know where they are in your book. When reading on a computer you can easily lose your place/flow, so KISS.
You can read the rest of the post here.
6. If you're being approached by PRs and advertisers…
…and you're unsure of how to deal with them, here's my stance on sponsored posts and advertising.
Here's the thing about operating online: like attracts like. Authenticity attracts authenticity. And if you start to get sneaky and greedy and grimy, everyone will smell it immediately. I suggest everyone gets a similar statement drawn up, to make things clear to yourself and to everyone else.
7. And if you're getting trolled…
Here I shared on how to deal with them.
If you have any specific questions about blogging and monetising that I haven't covered off, please post in the comments below and Shayne Tilley and I will do our best to help you.
Posts on sarahwilson.com may contain links to sponsors and affiliates with the capacity to receive monetary compensation, which helps to support the growth and development of this site. Giveaways are sponsored promotions and will always be stated as such on the post. Books, eBooks and other products that align with my site and ethos may potentially be accepted for review, but please respect my desire not to clutter my life with "stuff" before you send your wonderful product or press release. I am not a medical professional; rather, a wellness advocate, therefore anything written by myself on this site is my own (researched) opinion and not advice from a trained doctor. Here is a full breakdown of my position on sponsored posts and advertising.