I've done a few trips to London in the past few years and have witnessed the slow/mindful/locavore/sugar-free/whole/Paleo food scene really shift. It was interesting to arrive this time from the US (I was in both New York and London doing publicity for my books) and compare the difference in food tone. The UK is super receptive to shifting its eating. The government is onto it and the opposition looks set to implement massive bans on sugary food. Plus Action on Sugar is speeding things up, too. The shift, quite literally, has happened since about January this year (or perhaps I'm flattering myself as this is when I Quit Sugar was released there).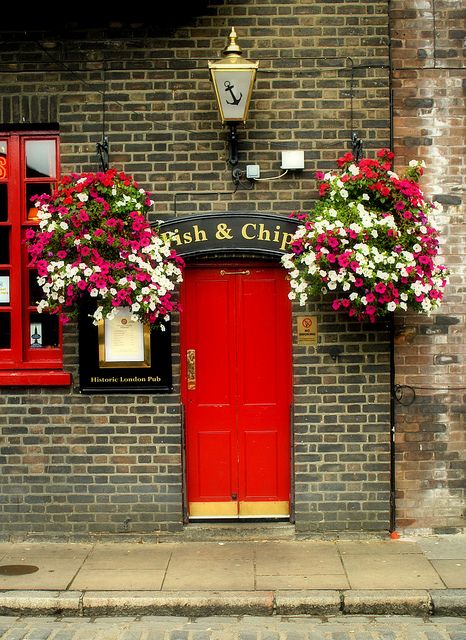 Today, London is offering some of the most exciting sustainable eating I've seen anywhere in the world. I reckon this is in part due to the fact Brits are simply returning to their cooking roots. Traditional British food is inherently sound. Sunday roasts, offal, English breakfasts…it's all very much in line with the way of eating I advocate.
All great news for anyone visiting there soon. So, too, the fact I've put together this little guide. It's mostly centred around the Soho/Marylebone area, as this is where I tend to stay when in town (see below for more).
Around Soho and Marlyebone
Dorset Square Hotel. I stayed at this Firmdale hotel (they also own The Charlotte Street – below – and Crosby St hotel in New York) last visit. I love the location – right on Dorset Square, super quiet, a few blocks from Regent Park (and Primrose Hill just beyond) and a 5-10 minute walk to the Marylebone eateries. If you're a cricket fan, you'd be interested to know it's on the site of the old Lords grounds and is dripping in cricket paraphernalia. If you'd like to visit this hotel, check it
out here. Please note: I received a discount rate at this hotel.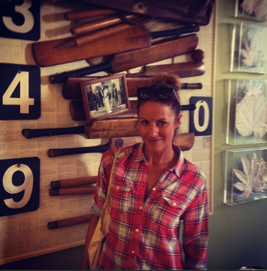 The Charlotte Street Hotel. I stayed here this visit. It's another Firmdale hotel and I can't recommend it enough for location (a lovely quiet street a street or two from the best eateries in London), vibe (it's a favourite Sunday brunch haunt, weekday breakfast meeting spot and Saturday night cocktail joint among locals) and added extras (like the double-glazed windows, guest library and lounge with fire and couches for milling in and reading the papers at night).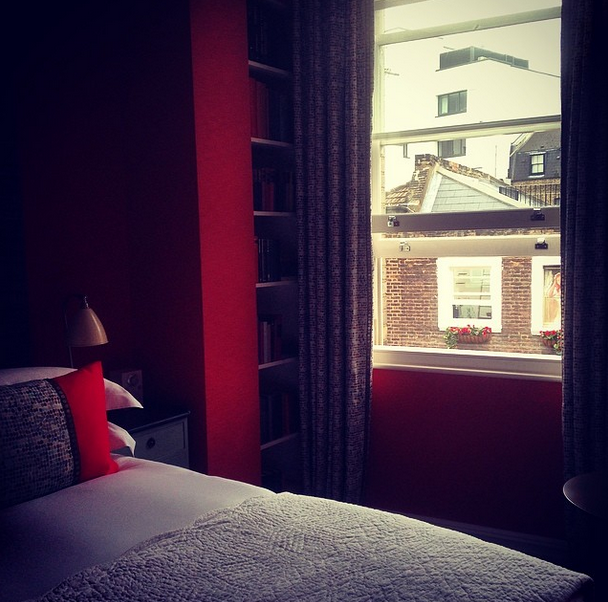 If you'd like to visit this hotel, check it out here.
Flatiron Steak. LOVE the simplicity of this place. They only do flatiron steak with sides. Why? Flatiron is a secondary cut of meat that is often overlooked and not bought. So this place buys it up and serves it beautifully for 10 quid. Sides – creamed spinach, greens, chips – are about AU$4.50. Wine comes in a tumbler. Seating is mostly communal and it's super hard to get in…arrive early and put your name down.
The Hawksmoor. There are a few locations. I went to the one at Seven Dials. Amazing Paleo and sustainable joint where you order the meat according to what they have available that night. I ate bone marrow, sustainable rib eye and local asparagus. An amazing wine list too with natural wine options. Check it out here.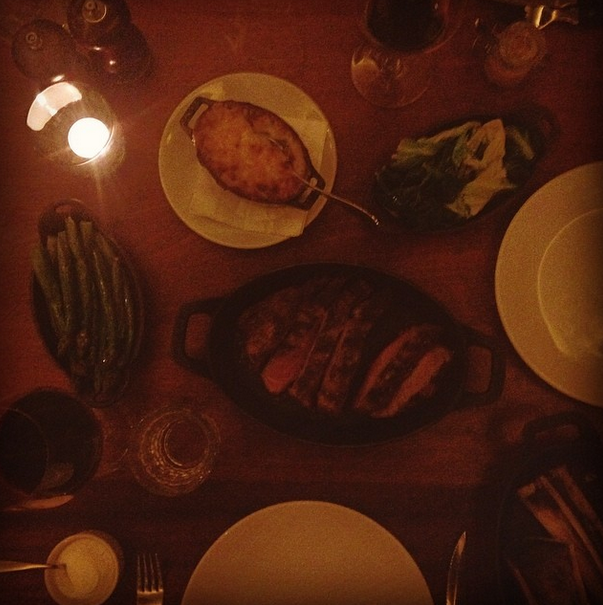 Ember Yard and Salt Yard. London is a bit tapas-happy right now. I'm not always a fan (too many fried bits, too many bread-based things and too many complex ingredients that can cause gut upset). That said, these sister joints (the latter is right near Charlotte Street) have quite a lot to offer and a great grown-up atmosphere. They have a sustainable focus, right down to the charcoal and wood used to smoke their meat. Check it out here.
Polpetto. I didn't get here but have only heard fabulous things about Florence Knight and her simple cuisine. Check it out here.
La Fromagerie. I ate here on a previous trip: Duck and beans, cheese in pancetta. Check it out here.
Nopi. Owned by Yotam Ottolenghi, this lovely, airy, warm-lit restaurant ticks many boxes, except for perhaps the sugar-free one. Be warned: many dishes come with dates and molasses dressings.  Check it out here.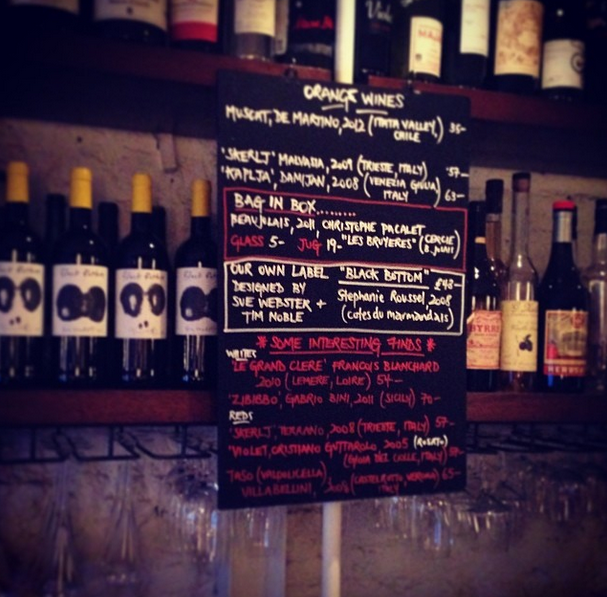 Duck Soup. I really like the idea of this place – they take whatever ingredients they can source fresh that day and concoct their menu from there. All of their wines are organic or natural and they have a whole "orange" wine board. I will say I wasn't overly impressed the night I visited…but it might have been an off night. Check them out here.
If you're looking for the best Sunday brunch, my new mate Nina from Nina's Paleo Kitchen suggests Riding house café. Order the Sunday roast for two – tasty meat every time. Check it out here.
Beyond
The Harwood Arms. I visited here last time and had an amazing lunch. Great, sustainable British fare (nose-to-tail etc), regularly ranked as one of the best pubs in London and in many of the "sustainable" lists. Check it out here.
Cookbook Cafe. Sadly I didn't get here, but the idea excites me – a sustainable cafe and cookbook shop! All ingredients are sourced locally and sustainably, right down to the Fairtrade sugar. Food doesn't go to waste here, either – all diners are offered the option of taking their leftovers home in a bio-degradable doggy bag.
The Modern Pantry. Great nourishing food and the loveliest locale with lots of sunny seating. A good pitstop/destination joint if you're heading to Shoreditch for the day.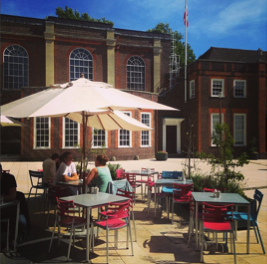 Elliots. At Borough markets – they use market produce on their menu. Check it out here.
Ottolenghi. There are a number of outlets dotted around London. Seriously worth a visit…it's kind of a tourist destination these days. A fantastic option for those days when you need a veggie fix.
Ella from Deliciously Ella has shared some of her favourite spots below:
Nina has also shared a few of her favourite places for enjoying a meal out:
Nicole Mowbray is a London-based journalist and writer. Her memoir Sweet Nothing: Why I Gave Up Sugar and How You Can Too is published by Orion on June 5. She recommends:
Street food 
Pitt Cue. This started as a food cart and expanded to a small restaurant (30 seats). All meat is local and cooked pure. Check it out here.
Real Food Market. A new addition to the London market scene. Down at Southbank on Sundays it features stalls of produce and street food. Check it out here.
Borough Markets. See my previous post on how to eat Paleo when travelling for more on the markets.
Food on the run and veggie hits
Govindas. This is the Hare Krishna place that pops up around the world. There's one in Soho where you can get a bowl of veg with some papadams and yoghurt for a few pounds. My tip: get takeaway and go sit in Soho Square across the road.
Beatroot Cafe. A reader recommended this place over the nearby Govindas for a cheap veggie hit. Very close to Charlotte Street (where I was staying). Check it out here.
Pret a Manger. I have to take the word of many locals (who call it Pret)…they do very health salads not drowning in goob with all the fashionable ingredients – quinoa, kale, etc. You can also pick up coconut water here. Oh, a "pot" of two boiled eggs with spinach for less than 2 pounds. Good breakfast food.
Marks & Spencer. At big rail stations and all around London, their food section offers really good "pots" of
salads and bags of veggie sticks and nuts, all coming in modest sizes.
Wahaca. This is a Mexican chain dotted around town (there's one next door to Charlotte Street hotel) that actually won most sustainable London restaurant in 2012 and 2013. They use all sustainable meats and have a wastage policy. You can get grilled meat and pulled pork etc and they do sides of broccolini,  sweet potato and green rice.
And these from Nina:
Gluten-free
Here's a list of bakeries with gluten-free bread.
 Phew! Please feel free to add to the list. I take suggestions for food products and health food shops, too!