Sometimes a line in a book just sticks. A while back I was reading comedian and prolific tweeter Stephen Fry's memoir The Fry Chronicles and came across his confession that behind "the mask of security, ease, confidence and assurance I wear (so easily that its features often lift in to a smirk that looks like complacency and smugness)…is the real condition of anxiety, self-doubt, self-disgust and fear in which much of my life is lived."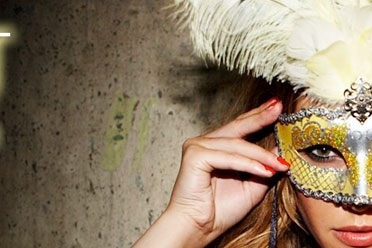 Many others have made similar statements in various memoirs and interviews. Michelle Pfieffer once told a journalist, "I still think people will find out that I'm really not very talented.  I'm really not very good.  It's all been a big sham." Fraud complex, hey. I've written about it before. I used to have a gnarly case of it and a particularly rigid mask, too.
We all waltz about in masks and yet few of us knows what we're doing. As in truly knows. But all of us wants to know we're not alone in our non-knowing. We put up these seductive fronts, while trying to find chinks in other people's, so we can see their truth and compare and cross-reference and feel less alone in our blundering-alongness. It's why we love it when celebrities stuff up a marriage or make a bad business decision or we see pictures of them on the beach in bikinis looking, well, like us.
I don't reckon it's anything too nasty, nor is it schadenfreude. I think it's relieved connection.
I don't know what I'm doing. But as I've let my mask slip on this front (really, only in the past two years or so) I've got