My family doesn't do Christmas gifts. Each year we pitch in for a crappy, wood-veneered, chenille-bedspreaded holiday house down the coast. We wrestle, eat, attempt to play board games (none of us are good at sitting very still), go for bike rides and try not to step on each other's toes (especially those of the crew sleeping on the floor in the lounge). I accept my family is in the minority, but will never accept that this time of year should be a time of rampant, crass consumerism. And to this end will continue to offer up some sustainable gift options, as I do each year. You can find my previous posts here, here, here and here. But to my latest round of ideas, collated from the wares of wonderful folk who've spun into my orbit throughout 2014…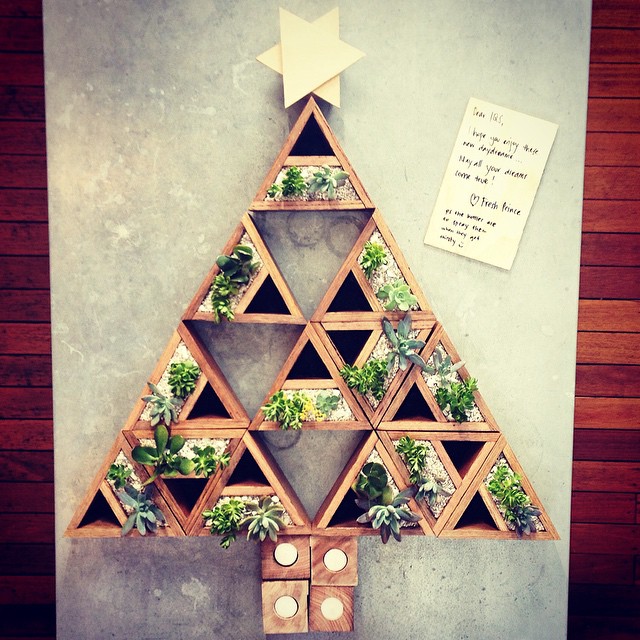 1. Fresh Prince Desk-top Planter boxes
Bondi boy Richie, aka Fresh Prince, is the delightful dude who created our rooftop garden at IQS HQ, and recently snuck in to the office to deliver a stack of his pen holder planter boxes for the team. The little pen holder bits are lined with fake grass. Sweet. You can buy them here.

2. A six-pack of Blind Corner Field Blend wine
Buy a six pack of their Blind Corner Field Blend and save yourself and your family from certain toxic  hangover this Christmas lunch. I love these guys. Ben and his wife produce stunning, hand (and foot)-crafted wines with minimal, if any additives. The vineyard is organic, dry grown and utilises biodynamic principles. You can check out their wines here; if you order before December 15th it will be delivered in time for Christmas. They also have a 'secret' website full of Christmassy wine boxes at Christmassy prices, and they plant a tree for every bottle sold. You can see the selection (and the live tree counter, too!) here.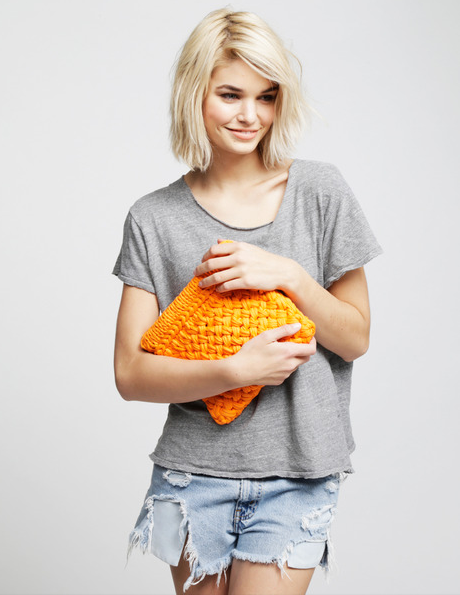 3. A Wool and the Gang DIY knitting kit
Made by you or made by the gang, either way you're buying a product that has not been mass-produced and that has been (or will be) made by hand, with a lotta heart. Wool and the Gang love wool because it is natural, renewable and biodegradeable. If you can't decide which knitting pack to buy, they have Christmas gift vouchers available. (I'm also giving away 6 x Wool and the Gang knitting packs here.)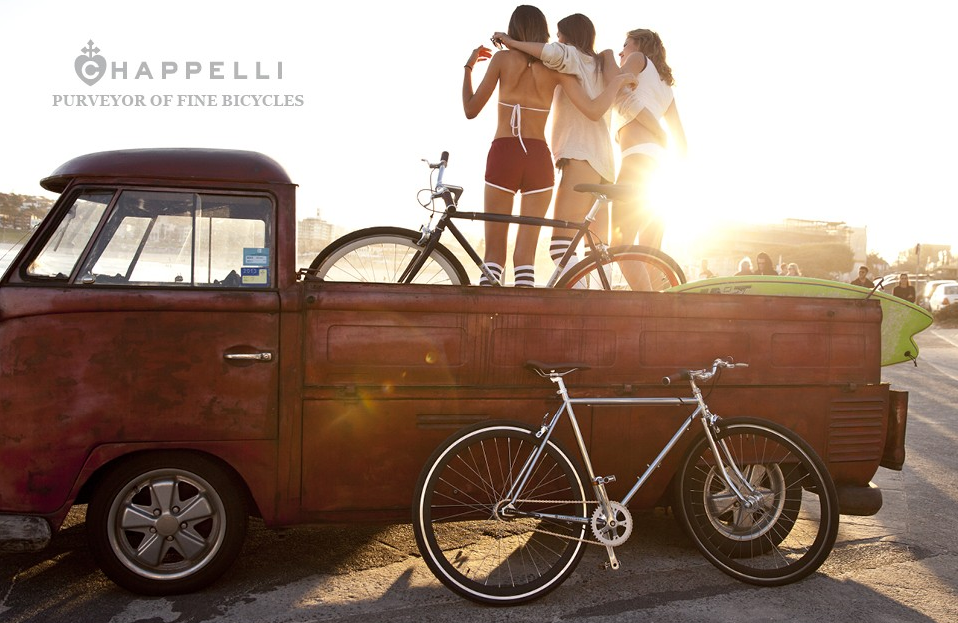 5. An elegant Chappelli Cycle
Give the gift of free fuel and a firm buttocks this year, with a beautifully built bike from my mate Pablo at Chappelli Cycles. Pablo and his team build wonderful single-speed and three-speed fashionable commuters at friggen good prices, that will outlast any of the cheaper competitors. Seriously, don't even contemplate the imposters.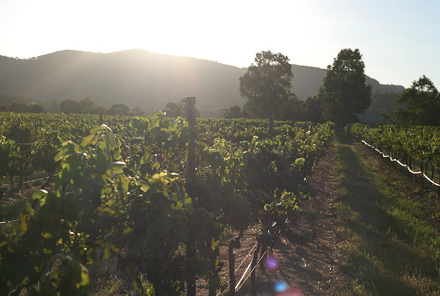 6. A case of Harkham Wines
I've really come to love Richie Harkham's viticultural fanaticism. It makes me smile. His Harkham Winery is an award-winning winery, producing a diverse range of wines from hand picked and sorted fruit. Based in the Hunter Valley, these wines have no, or low levels of preservatives and minimal handling to ensure great flavour. You can also join their wine club for a mixed dozen every six months.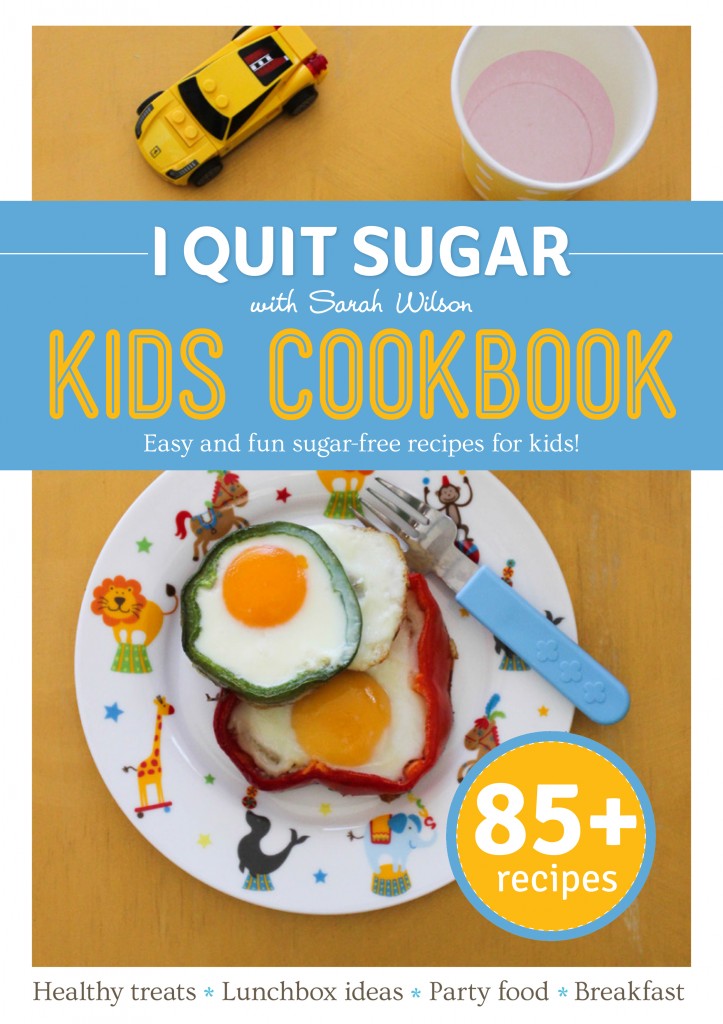 7. A copy of the I Quit Sugar Kids Cookbook (print edition)
For the parents who are desperate to get their kids eating more nutritious food, the I Quit Sugar Kids Cookbook is loaded with sugar-free, nutritionally dense breakfast ideas, party foods, lunchbox fillers and clever ways to get kids cooking and learning.


8. A Reusables Etc. Brew glass coffee cup for the office
Your best mate's coffee will taste a whole lot better in glass, the kids in your life will love the unique lunch boxes and dinner ware, and the environment will love how much less disposable waste you create. Reusables Etc sell only reusable, non-toxic, eco-friendly food & drinkware products. Trust me, you want to see your loved ones quit the takeaway coffee as it could be making them really sick. Read my post about that here.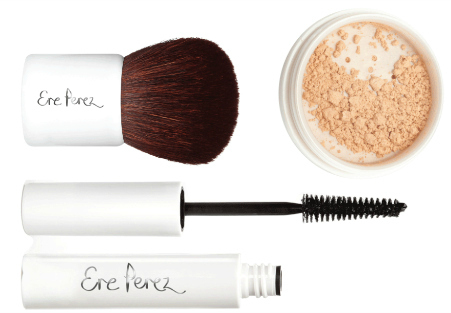 9. Some Ere Perez makeup
It's no secret that I love Ere Perez make up. It's the only stuff I use. Free from nasties, all products are made using natural ingredients. The mascara made with almond oil makes a great stocking filler.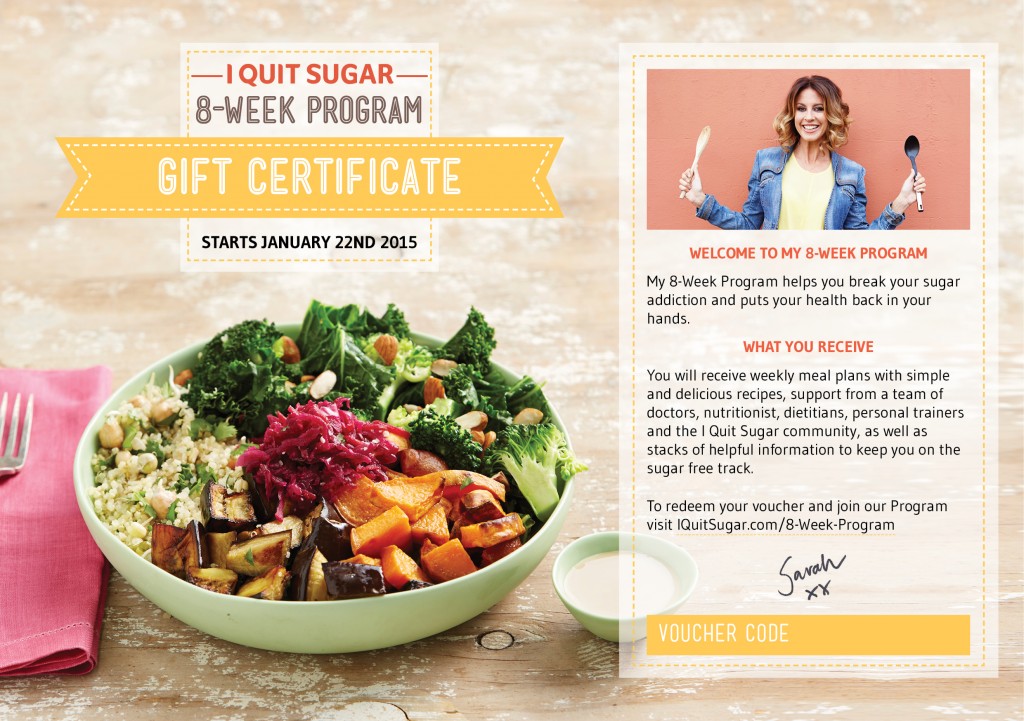 10. An I Quit Sugar 8 Week Program gift voucher.
Give the gift of food-freedom this year with a voucher for the next Program, which starts January 22.
Do you do gifts? What are your eco-friendly suggestions?