Love Louis? I'd be surprised if you didn't. He's humanely and humanly funny. By which I mean, he plants the basics of life in front of us and does little more than tickle us with our own absurdity. And pain. And reality.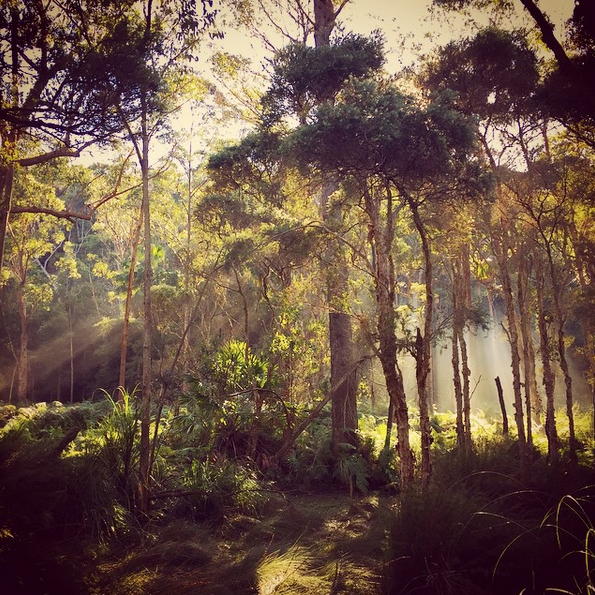 I trawled through some interviews with him recently, to learn more about The Guy Himself. I discovered he was as raw and ugly and normal as I wanted him to be.
He shared his experience of a rough patch and his struggles with life in general (PS, make sure you consider the below quote in the context in which I flesh it out here):
"It never stopped getting worse. I remember thinking, This is too much for me to handle. I wanted to give up. I knew it was my right to. But then a few minutes would go by and I'd realize, I'm still here…
"There was no escape from it. And I'd be a little disappointed at not being truly suicidal. I hated being 'all right.'" 
I have to be careful here. I'm not wanting to gloss over his – or anyone's – experience with suicide.
I'd like to, if I can, focus on that last bit – that being "all right" was a hard experience in itself.
When I was in my twenties, I felt the same. I was struggling terribly with life and, yet, I kept on coping. Just. At a price.
As my Dad said, "Your tenaciousness is your Achilles heel". Which explained things in part.
I remember wailing to the Gods that I wished I was not a coper. I wished I was capable of releasing my feeble hold on life. In part, it was because I was exhausted from "just hanging in there". In part, I wanted to be looked after, instead of being The One No One Had To Worry About.
What changed? I realised the worth and purposeful path of being a coper, and of the tedious experience of hanging in there, even when you think such a poor experience of existence will be yours forever.
Coping – in any capacity – is a worthwhile endeavour. It always builds character, and this is enough for me.
I don't want to say much more as the subject that Louis raises is a sensitive one. I know all too well. I'd like your considered, in-context thoughts on the focus he brings to the notion of coping.
If you or someone you know is experiencing similar difficulties coping with life here are a some contacts that can help you:
Suicide Help websites
Crisis and Counselling Telephone Lines
Lifeline: 13 11 14 (24 hours support hotline, 7 days a week)
Suicide Call Back Service: 1300 659 467 (online counselling also available)
Men's Line: 1300 78 99 78 (online counselling also available)
Veterans Line: 1800 011 046
Qlife (support for LGBTI individuals): 1800 184 527
Or seek similar services in your country.