Let's get really Sustainable Nerd today. I promote using sealable plastic bags when cooking and freezing food. They're the perfect size for storing individual portions and things like parcooked 'n' frozen veggies really well; they become totable freezer blocks in a blink; they are better for storing in the freezer (I pack mine in layers); they're washable and reusable; and they can be kept in your wallet ready to pull out at a restaurant or cafe when they serve too much bacon or butter or whatever, becoming waiter-friendly doggie bags.
You can check out my other daggy food tricks here.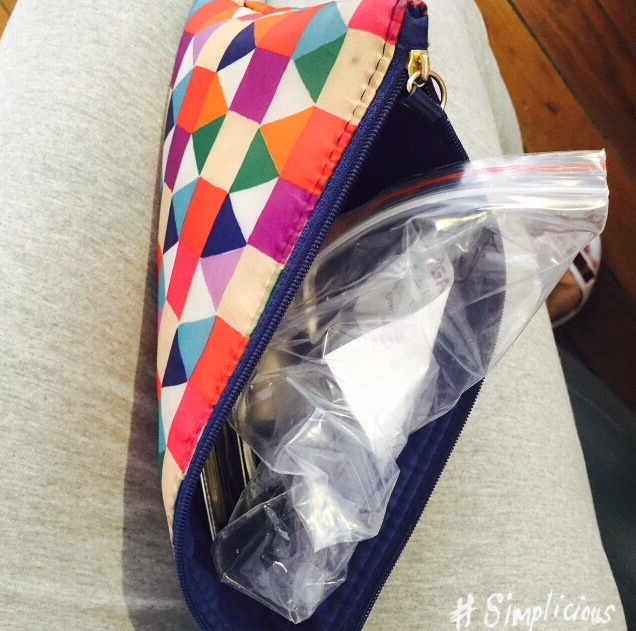 I use ziplock bags that come with prescriptions and electrical equipment. I use all my ziplock bags multiple times. I've only ever bought one box of the things. I simply wash them out, then dry them by hanging them on my spoons in the drying rack or sticking them on a window or a splashback (they fall off when they're dry).
Here's a little listicle of other stuff you can do to max ya zips:
1. Make pre-packed smoothie bags. Freeze all the ingredients for your smoothies and freeze in icecube trays. Transfer to a ziplock bag and they're ready to plonk into your blender (no ice required).
2. Store parcooked 'n' frozen veggies. Place in the freezer flat so that they can then be stacked neatly. It's easier to "crumble" off veggies when they're in a bag, much like you probably do with frozen peas (I often have to bang the bag on the bench).
3. Use as a take-away bag. When you're grabbing a bagel or sandwich from a cafe, use the ziplock bag instead of getting it wrapped in a million layers of paper bags.
4. Create different scrap bags in the freezer. I usually add vegetable, herb stalks and other scraps as I go along. I have one for vegetable stock, chicken and fish stock and a leftovers pesto bag.
5. Stick a wet sponge inside and use as a freezer pack. You save tossing out an old sponge at the same time.
6. Remove chewing gum or candle wax. Got gum or wax on your tablecloth, couch or carpet? Fill a ziplock bag with ice and gently rub it on the gum or wax until it hardens. Then shatter the frozen gum with a blunt object and vacuum up the chips. Or use a plastic spatula to peel off the frozen wax.