Another installment in my series of hiking guides. If you're new to the series…it's worth my flagging that I travel to hike. I live to hike. Here's why and how it works for me.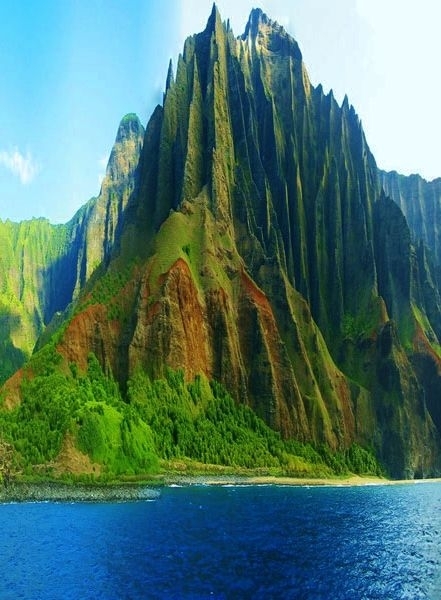 Hawaii is a hiker's haven so I'm surprised with myself it took so long to get there. But, then, I was always someone who saved the best thing on my plate until last.
So, a few things to know upfront;
* I went to Oahu and Kauai.
* I went in winter and resigned myself to there being a bit of rain.
* I struggled to find reputable info on the hikes… you might, too. Hence this little guide.
* Note that Hawaiian maps and guides share one-way timings and distances (not the return).
* While I was there I was asked to write a few posts for Expedia.com. You might enjoy to read about The Five Healthy Food Trends to Try in Hawaii Right Now and my Guide to Kauai, which will outline the best eating and accommodation areas around the hiking highlights.
But to the hiking, in chronological order, told with pictures.
Hiking in Oahu
So Oahu is quite touristy, but since you land there anyway you might as well tie on your shoes and get out there for a bit.
The best resource for hikes on the main island is unrealhawaii.com. They have a great app with the hikes plotted on a map.
Koko Head Crater Tramway hike, Honolulu
For a fun workout, definitely give this one a crack. 1048 steps straight up. About 15 minutes from Waikiki. It's actually really strenuous and quite dangerous in parts. So don't fool yourself it's a gentle saunter. If you want something a little gentler and just as close to town, the Diamond Head hike will satiate, too.
On the way, eat up big time at Koko Head Cafe. Or check out my other food recommendations on my Instagram or over at Expedia.com.
Pill Box Hike, Lanakai
I did this easy-ish one after kayaking at Lanakai so I could check out my ocean route to the nearby islands. For a foodie stop-off be sure to check out the Thursday evening farmer's market in Kailua. Heaps of fun with great food trucks representing top farm-to-table restaurants from Waikiki.
Hiking in Kauai
I research most of my trips by Googling "best hikes in the world". This approach has seen me head to Sierra Nevada, New Zealand, Iceland and Canada (you can check out my hiking guides here.) Turns out one of the best (and most adventurous hikes) on the planet is the Kalalau Trail in northern Kauai, one of the quieter Hawaiian islands. Thus, I had to go to Kauai! It's also home to some of the most passionate foodie and wellness Instagrammers in the world whose pics I've been following for yonks.
My suggestion: head to both extremes of the island – the Na Pali Coast up North and the Waimea Canyon State Park around the south-western side. Both areas are actually only a few miles apart. But unless you have wings, you have to drive around from one end to the other to access the walks in the areas, a two hour trip, roughly.
Also, the best resource is the Kauai Island Atlas and Maps guide put out by Environmental Designs. It's $8 from the Kokee Lodge and Museum (in Waimea).
Kukui Trail
This is fabulous for an extreme down 'n' back canyon experience. I think it says it's a 3-4 hour experience. I did it in 2 hours, but pretty much ran it to get back before nightfall. It's a pretty tough hike but really rewarding. It's also close to town (only 20-30 minutes drive).
The Canyon Trail
Another classic providing a good overview.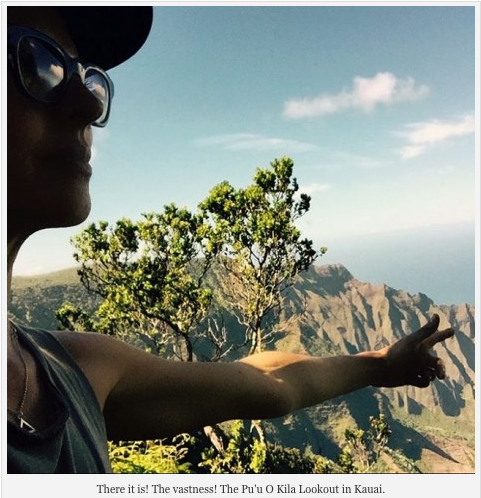 Alakai Swamp Trail
This is further up the road in Kokee State Park. You'll need to drive a good 45 minutes to get here, but it's worth the effort. Be warned: This is the highest swamp in the world and one of the wettest places in the world. So you'll get muddy. Very muddy. Give in to it.
The Okolehau Trail
This is a zippy little trail that leaves from downtown Hanelai. I did it in bare feet because it was super muddy. This added an element of fun and rusticness. The trail heads up through forest with a great view from up top. If you go the full 5km (one-way).
Suggested eats: Grab a laulau from the Taro & Juice Co food truck on the main strip. Totally committed to a farm-to-picnic-table-in-the-carpark experience.
Have you been on your own hiking adventure to Hawaii? What's your favourite trail?