I'm pegging myself as something of a Julia Childs here. Forgive me for the lack of humility. I'll explain. Quickly. And then we can move onto pretty pictures.
A while back Jo invited readers to cook their way through my latest book, Simplicious. All 306 recipes. Which is quite the endeavour. A stack of keen cookers took up the challenge, veritable Julies in this equation (get the reference now?).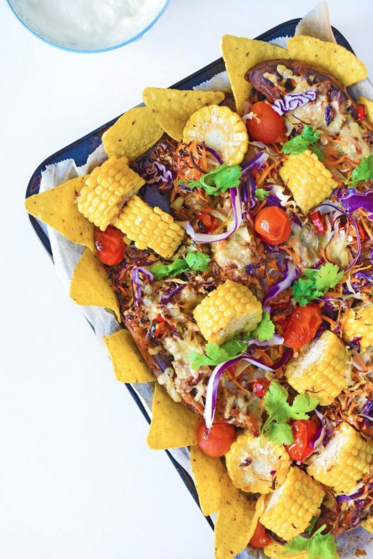 I've been sharing results on Instagram. But I reckon Erin's efforts are so bloody impressive they deserve a full interweb page.
Over to you, Erin.
Why I'm cooking my way through the book:
I love cookbooks. I own nearly 80 cookbooks.  But I have a bad habit of cooking only a handful of recipes from each book, returning to the same, familiar and appealing recipes.
I always fancied the idea of doing a Julie and Julia style challenge – to deliberately cook every single recipe from one cookbook – but I'd never found 'the' book to do it. When I started flicking through Simplicious, I immediately felt that it met all the criteria for such a challenge. Based on IQS principles, it aligns with my way of eating; it's