This post is a bit of departure from my normal travel guides. And from how people normally travel in big cities.
Cities are loud, frenetic affairs that toss my nerves like gravel in a sieve. And I wobble my way around them, assaulted by smells and noises and missing the view. Sleep suffers.
I'm not really complaining. I share this preliminary information because I know others experience the same and ask me how I navigate my way. My answer is badly. But this time I tried to do it differently.
I had to spend a few days in Tokyo after my hike and so I set myself the challenge of doing "Peaceful Tokyo".
You can check out the hashtag on Instagram and also my Peace Tokyo highlights.
Doing Peaceful Tokyo meant no shops, no sites, no mad consulting of guidebooks to ensure I had the best experience ever, and tasted the best food, and drank at the coolest bars. Nope. The brief was to keep things quiet and gentle. And to spend money usually put to buying stuff and getting places, to having good rest.
(That said, the process meant I actually stumbled on some of the best food and bars, but in a more Zen manner.)
Wonderfully, taking a Zen approach is a very appropriate way to see Tokyo. For, in a clash-fest of ideas and morays and cultures and influences, Tokyo is both hectic and modern as well as heavily steeped in traditions about connecting in quietly and gently.
I describe it like this. Modern life and capitalism arrived for many of us gradually, over 100 years or so and it rained down on soft ground (our culture) and eroded us (our values, our sense of self) slowly, a layer at a time. For the Japanese, it cascaded fast and furiously in a short period of time on the cultural base equivalent of granite (such is the strength of their traditions that protected the people against rampant selfishness and ego for eons). So their whole social base didn't erode so much as snap off in chunks. Hence, the high rate of suicide, the fact that 50% of people under 30 are virgins and so on and on.
Anyway. The granite-like traditions of tea ceremonies and respecting nature spirits and honoring ancestors holds to a large extent. So if you're a visitor to this fascinating country you can make the choice to indulge and be nourished by this half of the equation. It's really pretty easy. The Zen and Shinto traditions sit side by side the madness. And much mindfulness and stillness and kindness can be had. If you choose it.
Here's a bit of a rundown on the choices and experiences I went for:
Step 1. Peaceful accommodation: Hoshinoya
For a bunch of reasons (including rewarding myself for something painful I pushed through earlier in the year and the fact I was going to be writing while here), I invested in one of the most special places I have ever stayed in – Hoshinoya. There's a $ value that must eventually be put to sleep. I've avoided this formula, due to a raging case of poverty syndrome. But I was doing things differently on this trip and this joint returned the investment in spades. Let me tick off a few of the things:
There is an onsen on the roof that draws rich, hot mineral water from its source 1500m below Tokyo. That's it in the main picture, above. It's open all night. Can't sleep? Go and lie in the hot mineraly water and star at the stars. I did this each night and it became the most soothing experience – and it did amazing stuff for my skin and hair.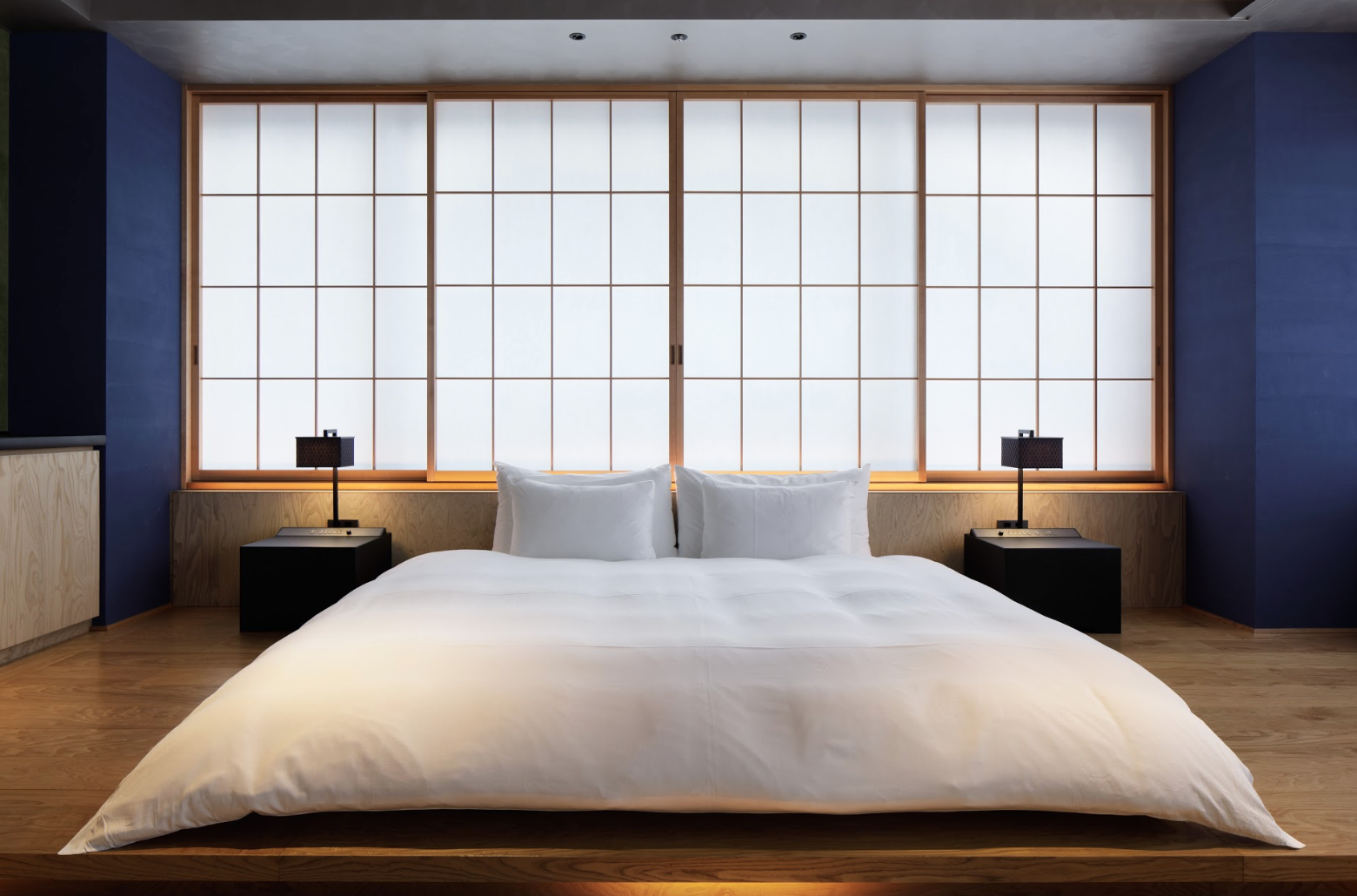 The beds are traditional style on tatami. Grounded.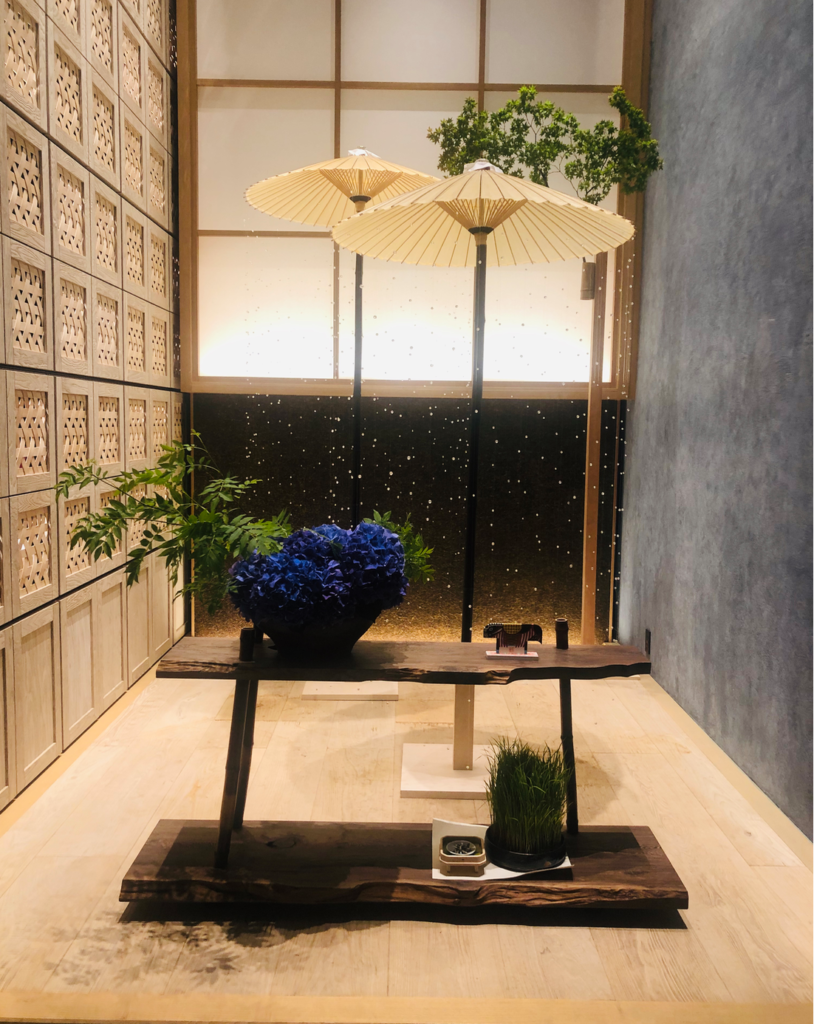 You step in off the street (in the middle of Tokyo, near the main station) and the whole experience is gentle and eerily soundproofed. There are no shoes worn inside, you wear a kimono around the hotel, there are tea ceremonies…the whole experience is that of a traditional onsen. It's private, and yet very communal with guests and staff floating about the various spaces, instead of being confined to their rooms.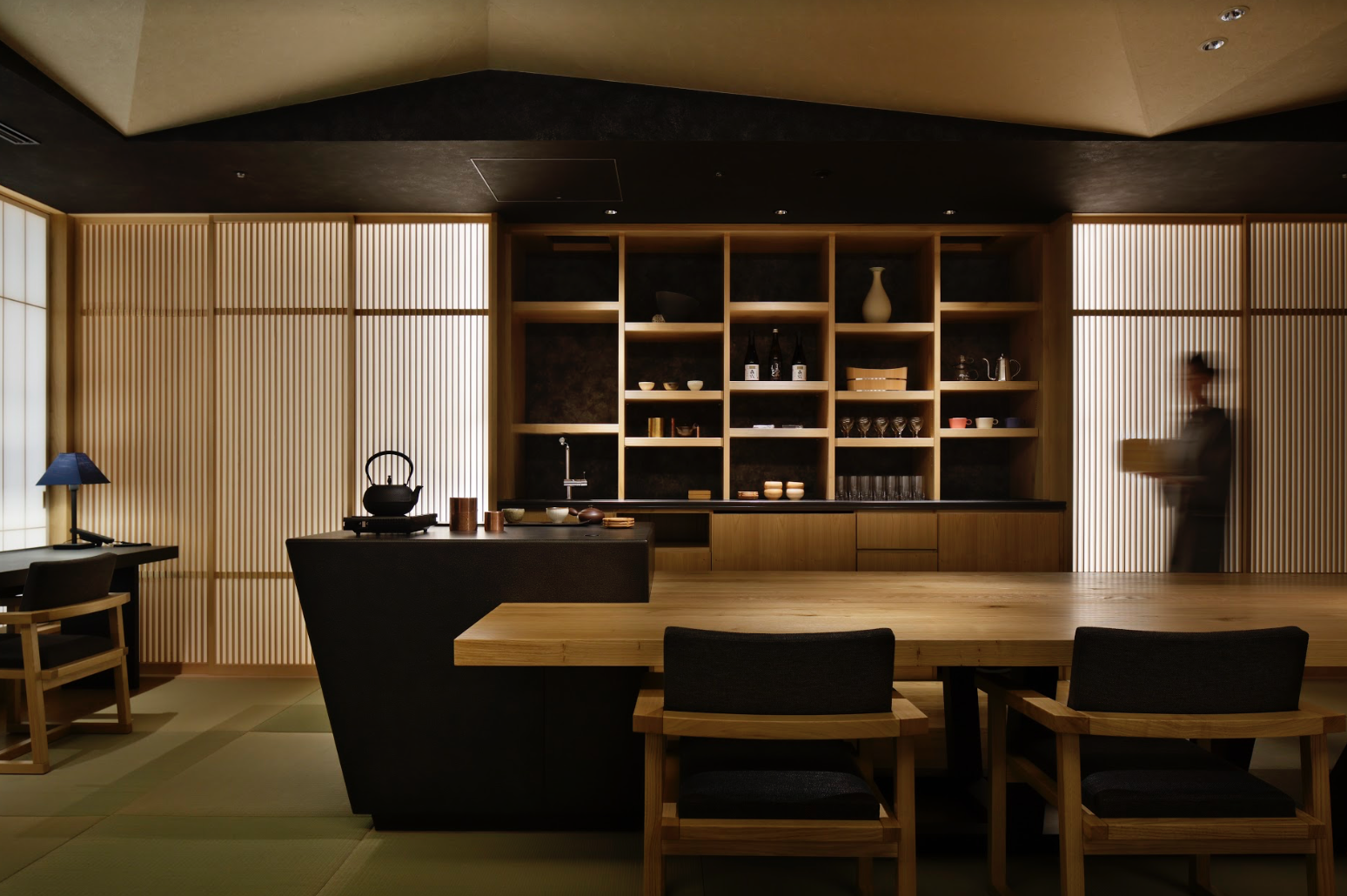 There are communal areas on each floor where guests can eat high-end artisanal snacks from around Japan. There is a trained barista who makes coffee in morning using beans stored at specific temperatures in a cellar nearby.
What I'm saying is, the place cares. And when I feel cared for, I rest. And often sleep.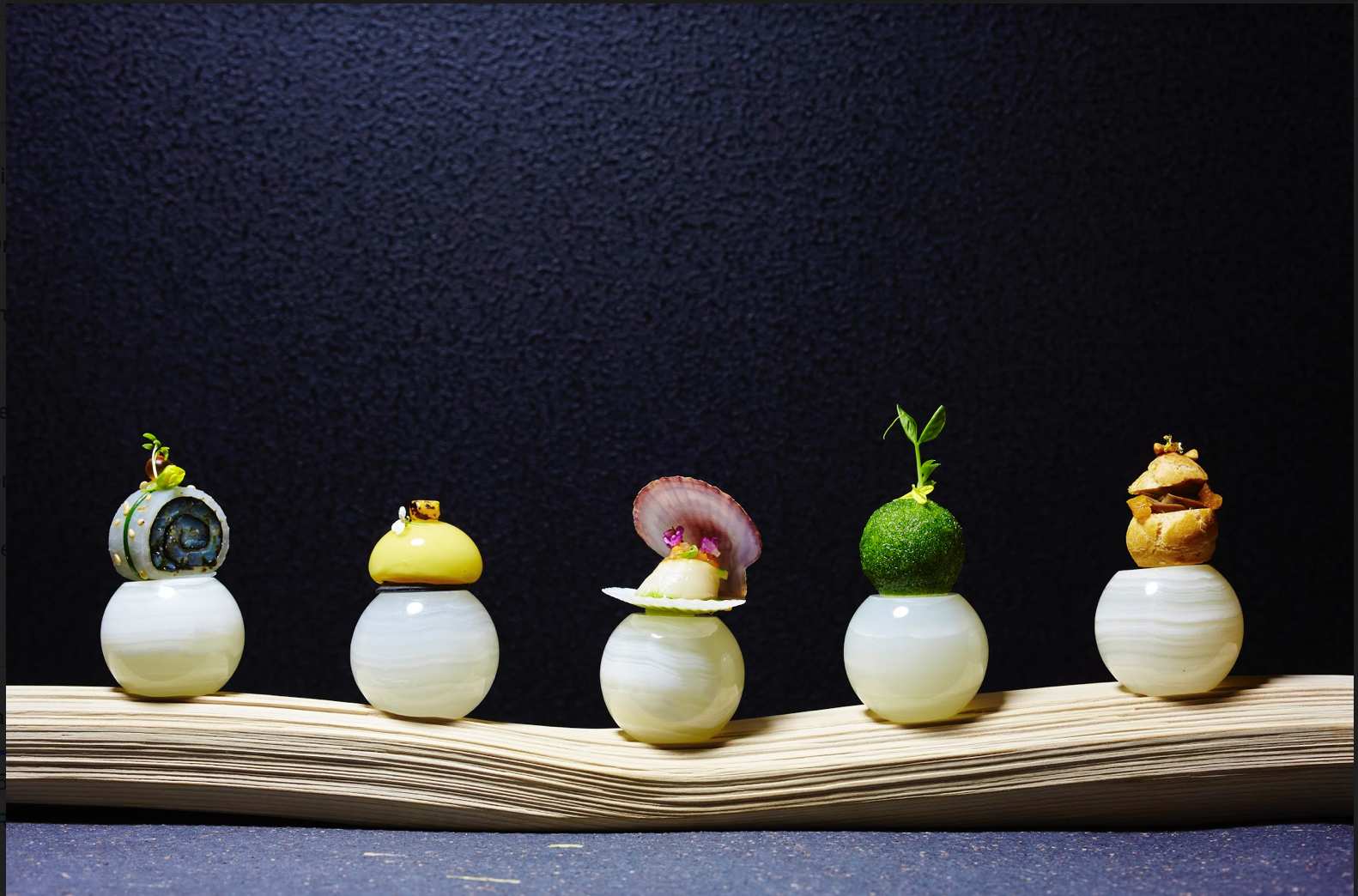 To see the meal I ate at the hotel restaurant, Grand Kagura, flick to my Instagram and Facebook. It was a study in mindfulness. They also hold a sake tasting, tea ceremonies and deep breathing classes each night.
Also check out the video of my room and my rave on Instagram and Facebook.
One additional thing: It's very close to Tokyo Station which means you can get everywhere really easily, without too many train changes (key to being peaceful!).
Another suggestion for your stay might be Claska hotel, which is in a more residential area. It's also very full of care and quiet. Plus, there are bikes…riding around big cities is always super chill. In Tokyo it is very do-able and fast.
Note: I did try to sign up for the bike share scheme, but navigating their complex instructions was very unpeaceful. I gave up. And walked.
Step 2. Go to natural wine bars
Why? They attract a less hectic clientele and savour not skull and are run by super chill folk who care about their wine and special food and music to go with it.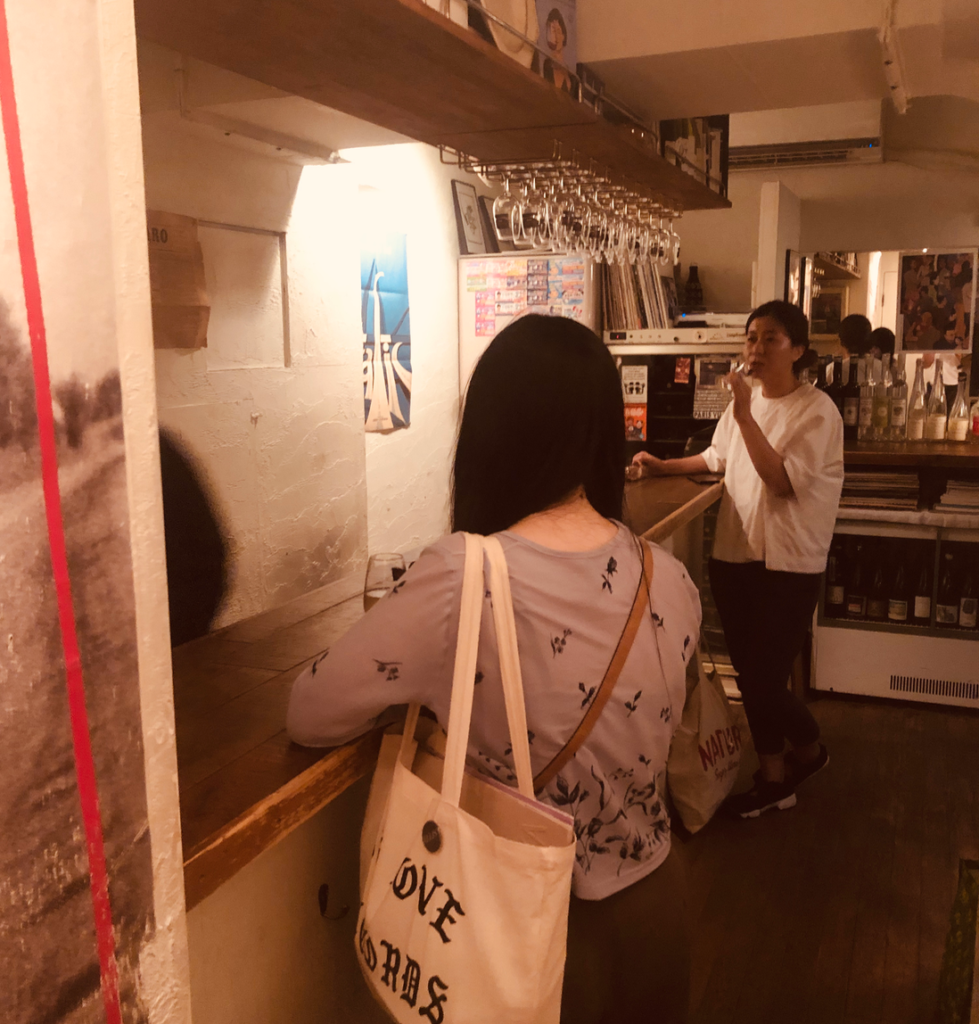 My friend Gio from Fratelli Paradiso (in Sydney and Tokyo) recommended Winestand Waltz. Fits 8-10 people. All natural wine. Tucked away in a little suburban side street, under apartments, in Ebisu. Gentle jazz plays and people talk softly about wine.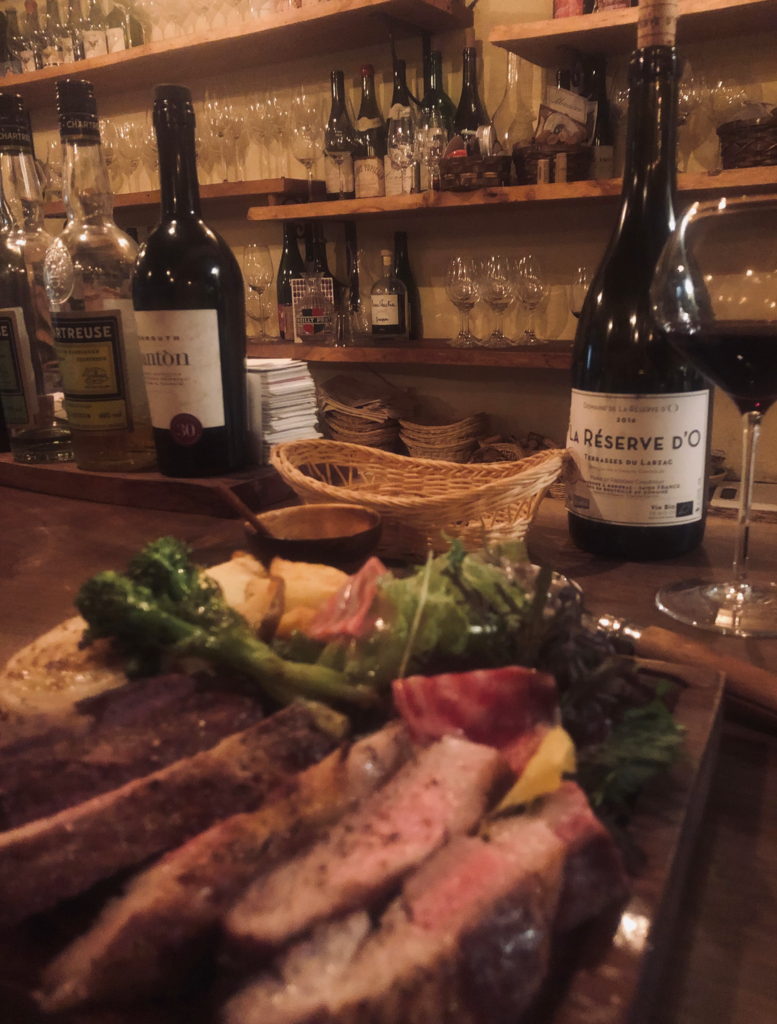 Gio also pointed me to La Pioche, not far from Hoshinoya. As well as Ahiru Store and Bunon.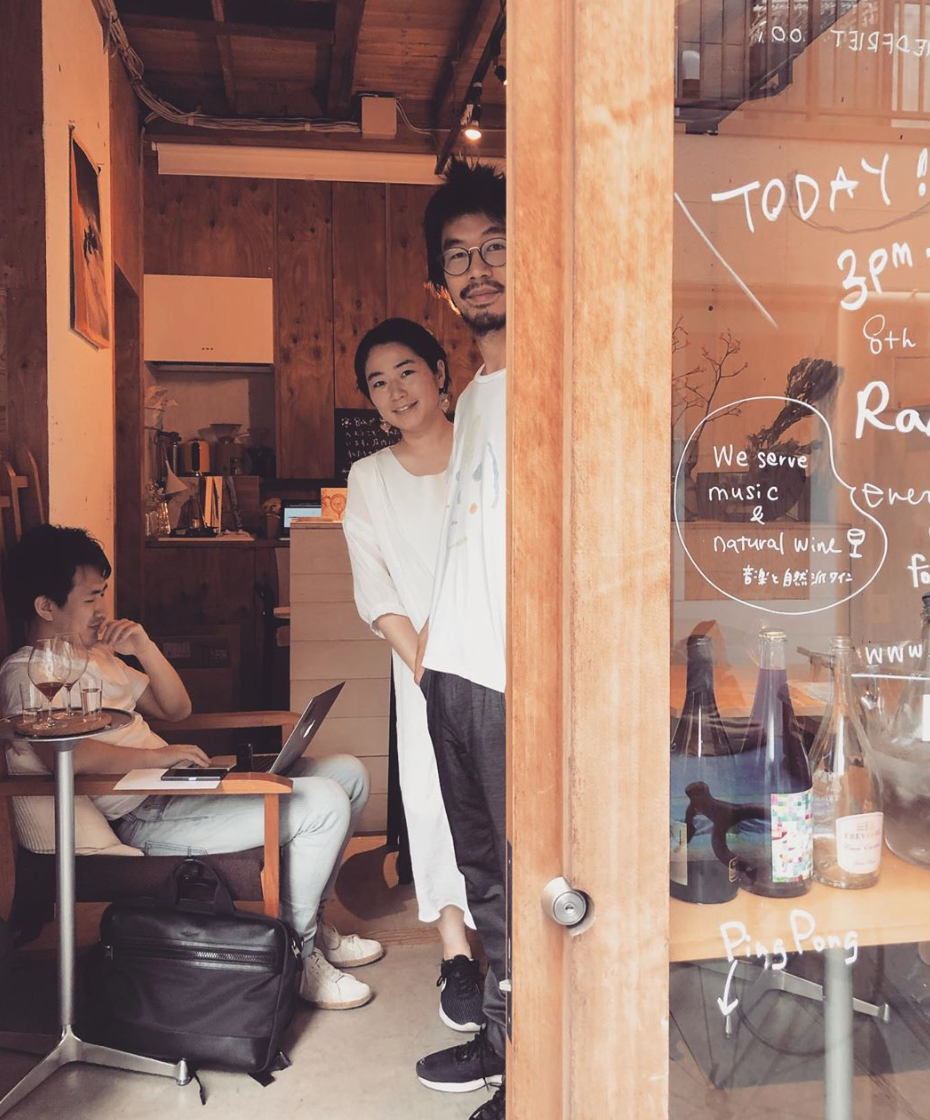 One of my favourite finds in Tokyo was this place, above. I gave up on a shit day, my big plan to simply find a loo, turned a corner down a tiny alleyway and these two invited me into their lounge/share space for a Japanese natural wine and music sampling (they compose beautiful piano dreaminess @8thmayrecords). They are having a baby. They do the sampling every weekend. I adored them. Say hello from me if you go.  It's just near Yoyogi station and is called Tomigaya Hutte.
Step 3. Go to teahouses
Again, softly spoken people go there. There's no music, no loud noises. The experience (and it is an experience; this ain't no Lipton's in a mug) is mesmorising. It forces you to come down into the moment.
Megan Morton, interior designer who does tours of Japan,  says:  "Promise me you will pls pls pls go here… have lunch by self and pls pls promise you will sit for as long as it takes. This place makes me cry with happiness . Make sure you at the one where you can have LUNCH not just buy food march."
I went. It was gorgeous. No laptops. No music. All ceremony and respect.
I found this link for peaceful cafes, too. And came across this silent café near Koenji station– strictly no talking or phones: R-za Dokushokan.
Step 4: Consult this book
Michelle Mackintosh a designer from Melbourne and her photographer husband Steve produce a bunch of stunning books that steer you to cool/quaint/secret/special Tokyo. Their latest one also features some great walks through "creative neighbourhoods" with tips for coffee, park, gallery etc stop offs.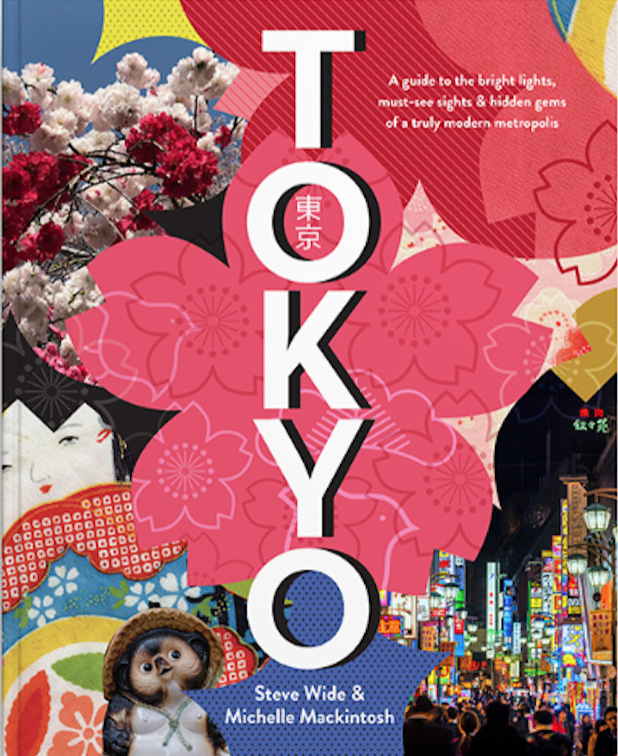 Michelle gave me a bunch of recommendations from her book, including for #ho and I basically used them as a base and then travelled there and back as a way of seeing the city, lo-fy.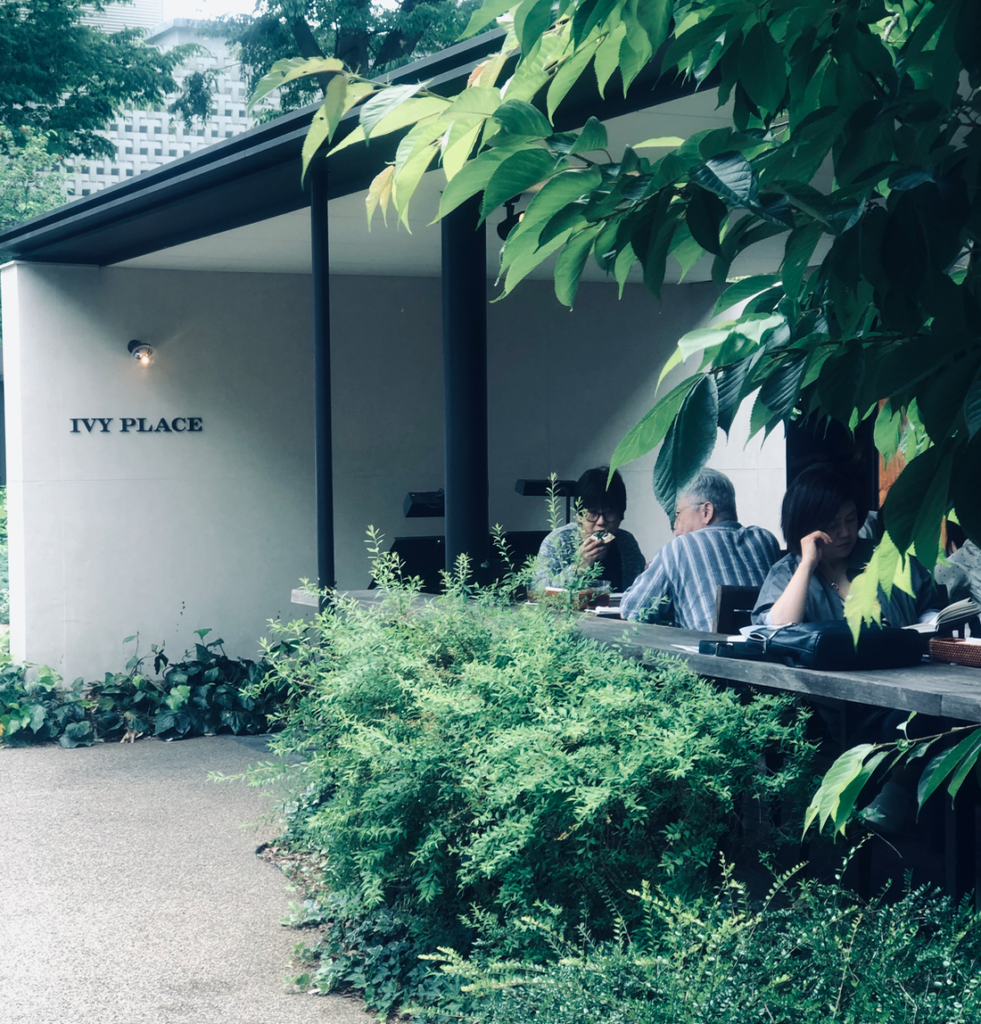 Daikanyama T-Site a complex that houses Ivy House, Tsutaya Books and Anjin Library & Lounge  where you can work in the most lush surrounds – leather couches and soft lighting and lots of magazines to read.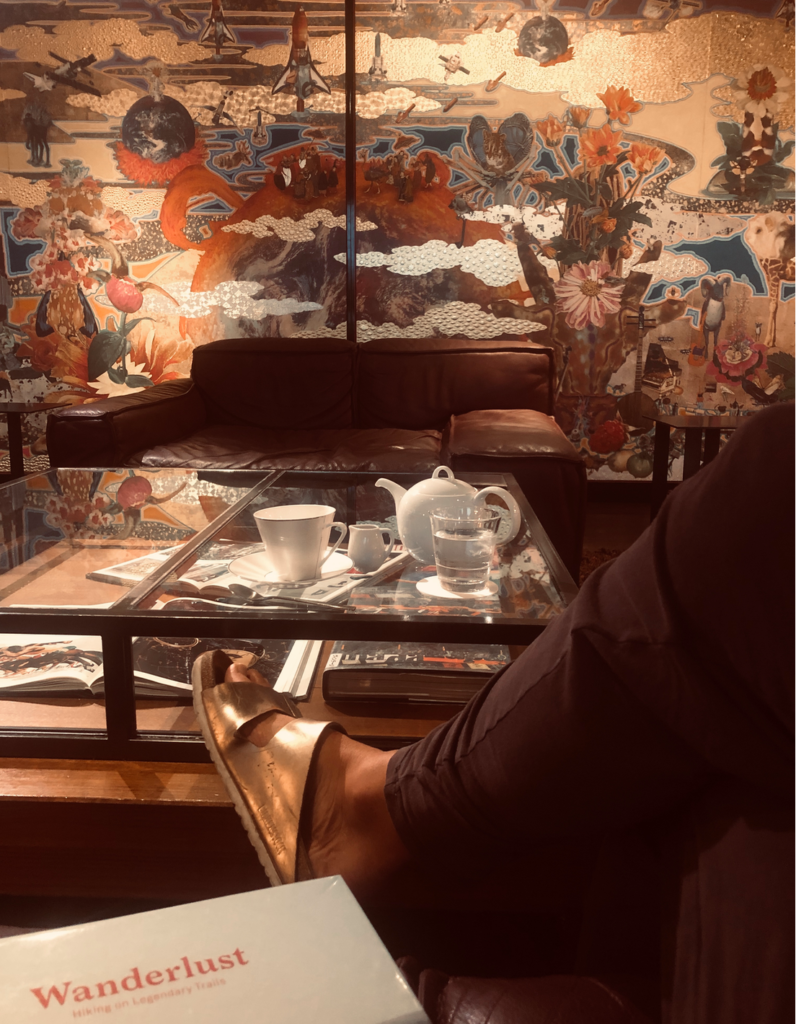 This is what we do when we work, says Michelle:
This place is a public bathhouse in a beautiful old buidling. We hire a private tatami room, work for a while, have a bath, eat lunch and then work some more.
Michelle and her partner Steve have produced a bunch of fat books of other suggestions…check them out.
Step 5. Go to parks.
There are so many around Tokyo. And they are divine. Michelle recommends a day wandering around Kichijoji,  Nakamichi Dori and Inokashira Park. She particularly recommends Rikugien Gardens which has a teahouse that's super peaceful. I didn't actually get there. I ended up at this little oasis instead – a cluster of little stores (a bakery, olive oil and vinegar store and a brewery) with little spots to sit in under trees.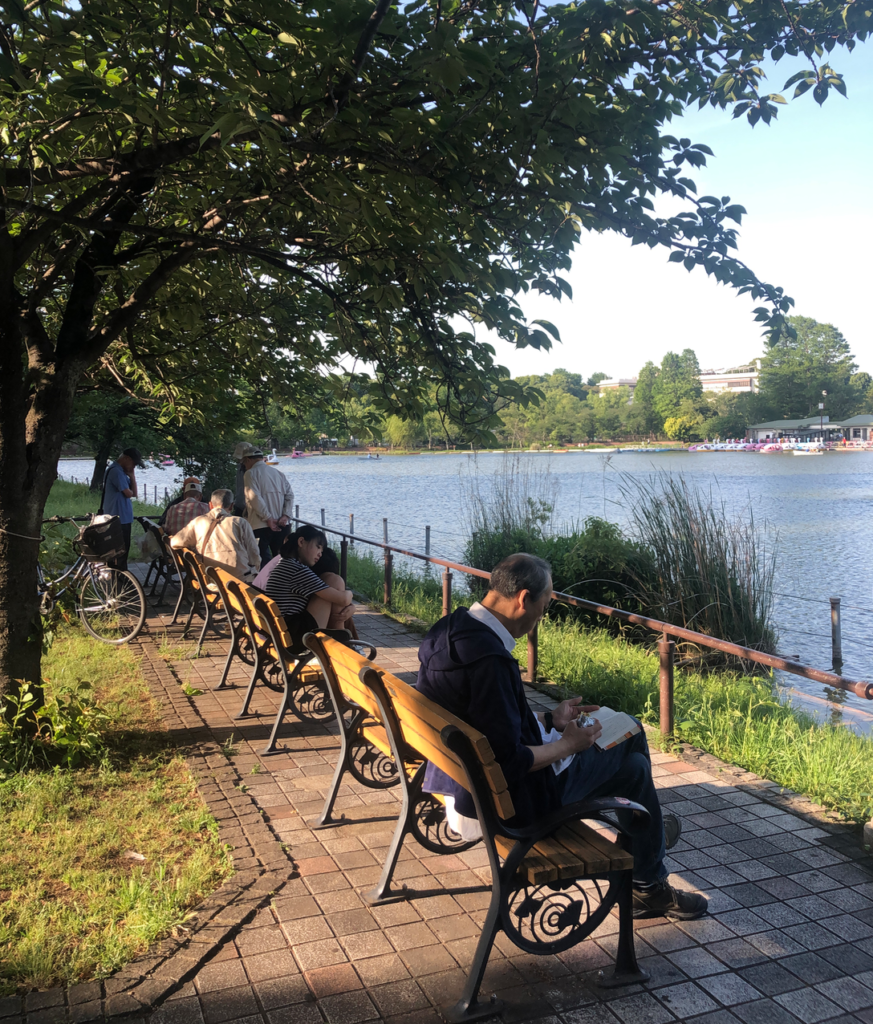 I liked Yoyogi park. See my Instagram stories (Peace Japan) for videos of the park.
Step 6. Do forest bathing.
This is a concept that originated in Japan and has spread worldwide. The Japanese have put a lot of work into finding out why walking in a forest supports health. You can read about it here and here. It's stuff I covered off a little in first, we make the beast beautiful (there are incredible processes whereby certain molecules emitted by trees affect our serotonin levels).
Nagisa runs Future with Forest and has done many of the afor mentioned studies. And trains up the forest bathing instructors in Japan (and beyond). She's wonderful. You can meet her out near Mt Takao (a peaceful 1 hour ride from Tokyo Station) and she takes you walking in national parks, pointing out plants and various qualities of nature using the five senses.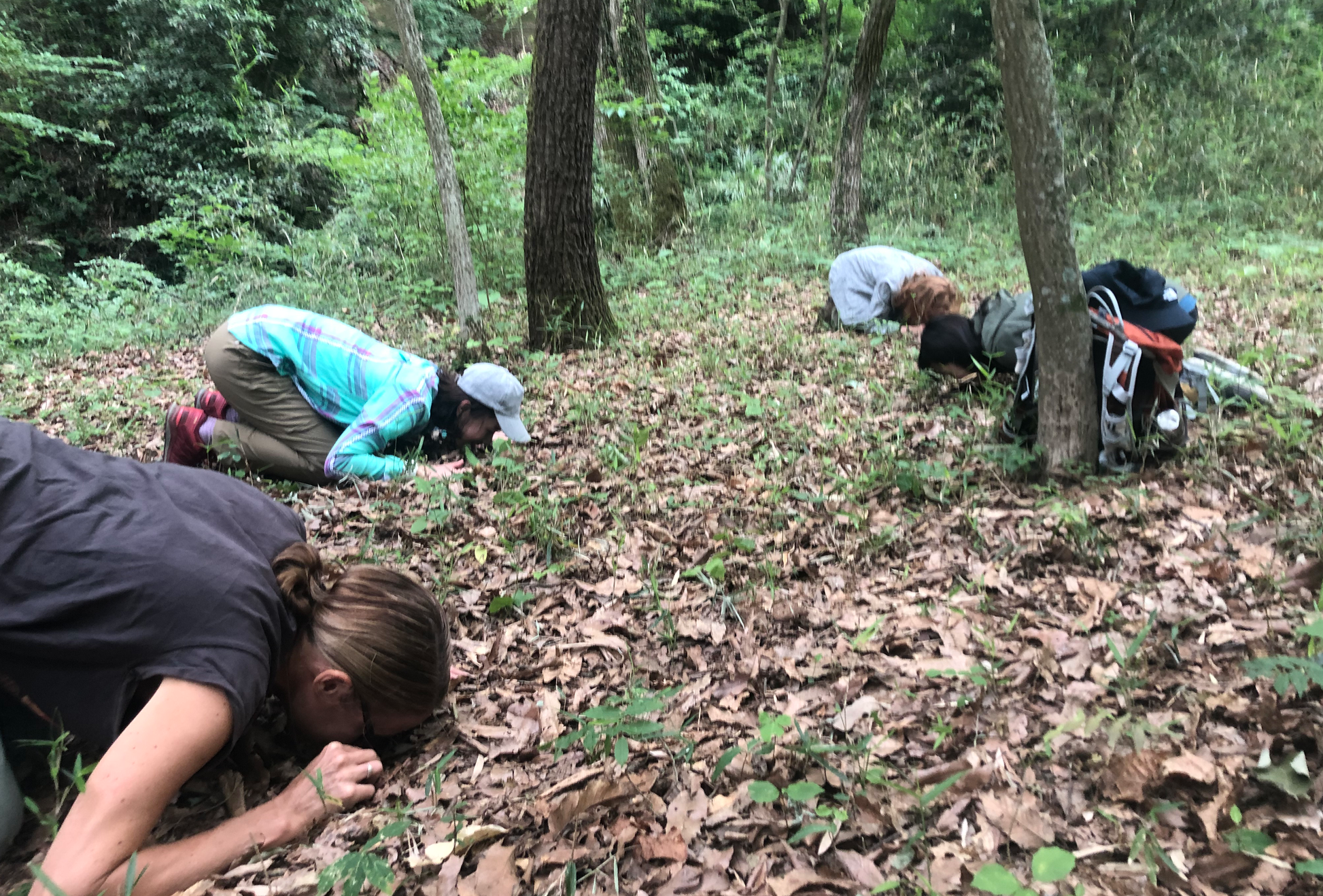 She had me smelling dirt. And we did a body sensing meditation under beautiful cedar trees. She brings a translator. Lunch is in a little inn that was the model used for the animation Spirited Away. A very special day out. If you want to do one of her tours, contact  [email protected]
If you live in Melbourne, Susan Joachim is a friend of Nagisa's and can do tours around Melbourne. There's more info here, too.
As I say above, I tried to do Peaceful Tokyo. I kind of failed a fair bit (I hyper-researched all the above, for instance). But I also found the best, most nourishing moments happened when I consciously chose the peaceful option. Honestly, via such moments, I think I had a more "bucket-listy" experience for it.