Oh dear. I'm on the cover of Central Magazine this week spruiking Ride to Work Day Oct 13. The "Oh dear" refers to that high-octane sunny expression on my face…and the largeness of the picture.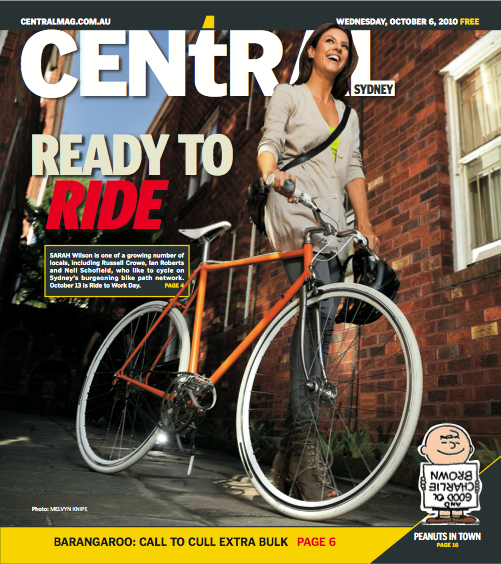 Fortunately, my bike's look spick. And the campaign – I'm totally up for it. If you don't want to read the full story, the highlight of my eloquent rant about why it's good to ride to work, is this:
You experience more of life on a bike. You feel it, you smell it, you are totally engaged with the day and your surroundings. You have to be, to remain safe. So you notice great stuff – expressions on people's faces, the smell of jasmine as evening approaches, great shop signage.